Best Singers Born After 1999
ri13chi
Please assist us to identify the best young singers of the world who will not yet reach the age of 18 by January 1, 2018. Quality and strength of vocals should be considered; not necessarily awards, sales of records or exposure to the world of entertainment; although they should be identifiable with a simple entry of their name on "Google." Don't agree with the list? Vote for an existing item you think should be ranked higher or if you are a logged in, add a new item for others to vote on or create your own version of this list.
The Top Ten
1
Jackie Evancho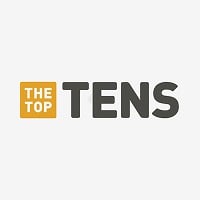 Jacqueline Marie "Jackie" Evancho (born April 9, 2000) is an American classical crossover singer who gained wide recognition at an early age and, since 2009, has issued an EP and seven albums, including a platinum and gold album and three Billboard 200 top 10 debuts. Evancho's 2017 album, Two Hearts, ...read more.
Platinum album on the Billboard 200; youngest in US chart history.
Also SEVEN CONSECUTIVE #1 albums on the Billboard Classical Chart.
Extended career;
runner-up "America's Got Talent," excellent vocal control; platinum


gold level albums;
sings in various languages. USA - ri13chi
2
Connie Talbot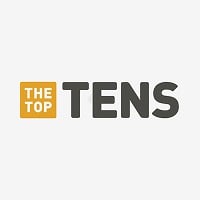 Connie Talbot (Born November 20th, 2000) is an English child singer, who rose to fame as a finalist on the first season of Britain's Got Talent. She is currently active as an independent music artist on YouTube.
Over 1 million
subscribers on YouTube; extended career; participant in "Britain's Got
Talent." Plays various music instruments to accompany her vocals. England - ri13chi
3
Jannine Weigel
Over 1 ½ million
subscribers on YouTube; sings in many different languages; excellent vocal
output with emotional expression. Multi-talented: singer, actress and active
participant in promotional video ads. Also known as Ploychompoo. Germany - ri13chi
4
Jasmine Thompson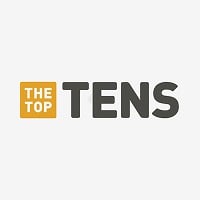 Jasmine Ying Thompson, better known professionally as just Jasmine Thompson, is an English and Chinese singer and songwriter.
Over 2 ½ million
subscribers on YouTube; excellent intonation. England - ri13chi
5
Gail Attard
On YouTube: Jennifer Holliday - "I Am Changing" (Henry Krieger / Tom Eyen) covered by Gail Attard - ri13chi
Amazing singer
Well done! Excellent
Wow!
V 1 Comment
6
Omar Arnaout
Extended career;
excellent powerful vocal control; impressive stage presence and piano skills; sings
in various languages. Romania-Arabia - ri13chi
7
Jada Facer
Extended career;
excellent powerful vocal control; impressive piano skills. USA - ri13chi
8
Giselle Torres
Excellent powerful
vocal control; excellent stage presence and dancing skills. USA - ri13chi
9
Skylar Stecker
Excellent powerful
vocal control and stage presence. USA - ri13chi
10 Serena Rigacci
The Contenders
11
Saida Muhammadjanova (Саида Мухаметзянова)
To my opinion Saida Muhammadjanova is the best young voice today. Her timbre and vibrato and versatility in interpreting different genres is incredible. Also her courage to be authentic and stick to her Tatar roots and heritage. She really deserve to be present on the highest stages and should be offered the possibility to develop her career on the international stage. Bravo for Saida, I really appreciate her singing and attitudes.
Impressive vocal control. Tartar (Russia) - ri13chi
12
Marisa McKaye
Marisa is amazing, and even more so live
On YouTube: Greener by Marisa McKaye - ri13chi
13
Jessica Baio
Excellent powerful
vocal control. USA - ri13chi
14 Sterre van Boxtel
15
Mackenzie Ziegler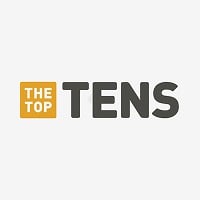 Mackenzie Ziegler is an American dancer, singer, actress and model. She is the younger sister of dancer and actress Maddie Ziegler and is best known for appearing for six years on Lifetime's reality dance show Dance Moms.
On YouTube: Mackenzie Ziegler - Monsters (aka Haters) - Official Music Video!
16
Katie Marshall
Excellent powerful
vocal control and range. England - ri13chi
17
Angela Vazquez
Extended career; plays various instruments and sings in various
languages. Participation in philanthropic events. Mexico - ri13chi
18
Madysyn Rose Vale
Excellent powerful
vocal control. USA - ri13chi
19
David Parejo
Extended career; excellent powerful
vocal control. Spain - ri13chi
20
Daria Stefan
Powerful vocals. Romania - ri13chi
21 Lexi Mae Walker
22 Aja Neinstein
23
Elissia Mariah
On YouTube: Thinkin Bout You Frank Ocean (Cover by Elissia Mariah)
24 Angelina Jordan
25 Sapphire
26 Aliyah Moulden
27 Gianna Nicole Ernst
28
Sophia Grace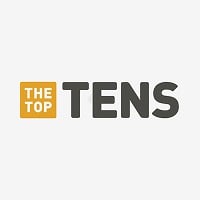 Sophia Grace Brownlee and her cousin Rosie McClelland, both from Essex, England, make up the duo Sophia Grace & Rosie.
29 Saskia Eng
30 Henno William
31 Alexandru Grindvoll
32 Auli'i Cravalho
33 Victoria Hovhannisyan
34 Devenity Perkins
35 Darya Lebedeva
36 Brooke Falls
37 Jasmine Elcock
38
Kristian Kostov
On YouTube: Kristian Kostov - Beautiful Mess (Official HD)
39
Nia Sioux
On YouTube: Dance (Just Rock) - Official Music Video - Nia Sioux
40
Shon Burnett
On YouTube: Stay - Zedd ft. Alessia Cara (cover by Shon Burnett)
41
Anaya Cheyenne
On YouTube: Ed Sheeran - Shape of You [13 Year Old Anaya Cheyenne Cover]
42
Annie LeBlanc
On YouTube: Alex & Sierra - Little Do You Know (Annie LeBlanc & Hayden Summerall Cover)
43 Hayden Summerall
44
Lauren Isenberg
On YouTube: Kaleo- Way Down We Go (Lauren Isenberg Cover) - ri13chi
45
Nikki Alva
On YouTube: "Como Se Cura Una Herida - Nikki Alva - Salsa Version (Official Video)" - ri13chi
46
Blanka Hodurek
On YouTube: I See Fire - Ed Sheeran (cover by Blanka Hodurek) - ri13chi
47 Elizabeth Kaczurak
48 Erza Muqoli
49 Gloria de Blasi
50 Gabriel Gros
PSearch List
Related Lists

Top 10 Songs Where the Singer Starts Singing After 1 Minute or More

Top Ten Bands that Were More Popular After They Replaced Their Lead Singer

Top Ten Female Singers Who Still Look Hot After 40

Top 10 Singers Who Worsened Their Reputations After Acting in Movies

Top Ten Singers Born Under the Capricorn Zodiac Sign
List Stats
100 votes
64 listings
1 year, 343 days old

Top Remixes
1. Connie Talbot
2. Jannine Weigel
3. Jasmine Thompson

ri13chi
Error Reporting
See a factual error in these listings? Report it
here
.