Best Singers of All Time
The top 10 best singers ever based on over 400,000 votes. The greatest vocalists, frontmen, and divas from rock, pop, metal, and more. Disagree with the top 10? Place a vote for your favorite.

The Top Ten

1 Freddie Mercury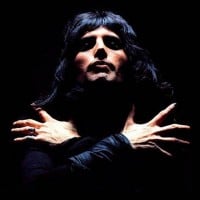 Freddie Mercury (born Farrokh Bulsara, 5th September 1946 - 24th November 1991) was a Zanzibari-born British singer of Indian descent, songwriter and record producer, known as the lead vocalist and songwriter of the British rock band Queen. He also became known for his flamboyant stage persona and four-octave ...read more.
How could you not vote for Freddie Mercury? Just imagine his lovely, bright character, his sweet sense of humor and is adorable, unique voice. He is the idol of a whole bunch of now beloved musicians like Lady Gaga..
So come on Darlings..
Freddie Mercury is the greatest vocalist and singer of all time. Why? That is because he has a unique voice that can simply not be replicated. The most unique and most beautiful voice that has ever graced this earth. There is no vocalist before or after him, that I could think of, that can sing the song "The Show Must Go On" or "Who Wants to Live Forever". What makes him so special is beyond my understanding. Maybe its his tone, or maybe its his accent. Whatever it is, it is the most amazing thing ever recorded and nobody will ever be able to pull it off.
Most unique voice I have ever heard!
Also he could reach unfathomable high notes without being trained once in his life Like the D5 in The show must go on.
and his falsetto E6 and F6s from Get Down, Make Love (Tokyo, 1979)
He's just the best. His range, showmanship, his ability to control a crowd, his soothing vocals in soft songs and loud and powerful vocals in rock situations, he even changed his voice tone to fit the music meta which can be heard in the recording of bo rhap and then compared with the live versions. He was undeniably the greatest singer of all time: even singing the show must go on with AIDS, a challenging song to sing at the best of times.
2
Michael Jackson

Michael Joseph Jackson was an American singer, dancer, and songwriter born on August 29, 1958, in Gary, Indiana, and passed away on June 25, 2009. He donated (at least) a remarkable 500,000,000 dollars to charity. Michael is also known as The King of Pop (a title given to him by Elizabeth Taylor) or ...read more.
No one is giving MJ a sympathy vote... Are you crazy? Anyone saying something like that does not know what an amazing range he had, how he could control his voice, or what he could do with it. His vocal range was a 4 octave of a tenor, he had an amazing vibrato and sang across just about every genre of music... It is one of the things he is known for. It's sad that some just don't know enough yet comment or merely dismiss him because he was a fantastic dancer as well and somehow they forget what he was originally known for, which was singing from a very young age with the soul of an experienced adult. The emotion and passion he sang with was so authentic and palpable. I am tired of seeing some people discount him when he was both a fantastic singer as well as dancer. He was the complete package as an artist.

Just because your favorite is someone else doesn't mean that it's right to belittle an artist that clearly was an amazing singer or ignore facts that have been in evidence ...more
Started in the Jackson 5 being a superstar then and then going on to sing songs such as thriller and billie jean, you can't go against him! The King of Pop
Michael Jackson, the king of pop, king of dance. No one can beat him! Freddie Mercury is phenomenal without a doubt but Michael Jackson was just out of this universe . He had the smoothest voice I have ever heard in my entire life! Now where do I start?! Lets start and think about the fact he was singing from the tender age of 5! He spent 45 years of his life, singing, dancing and creating music! He made some of the most iconic songs ever like Billie Jean and Thriller
He has won over a billion awards at this point and has the best selling album of all time! Lets mention the Moonwalk! this move is just the most iconic dance move I have ever seen. It may look easy to replicate but honestly it ain't! take it from me, I know how to do it and have been for the past 5 months but the effort was tiring! it really hearts your heals after a while if your doing it in socks lmao. Do I need to explain the rest? HE HAD THE FRIGIN VOICE OF AN ANGEL! My vote goes to Michael as the best singer ever ...more
Greatest singer of al time.
Michael had most beautiful voice perfect pitch best vocal delivery best felsetto best vocal technique best vocal control than freddie mercury
3
Elvis Presley

Elvis Presley was an American musician and actor. Known as "The King" He was mostly known for his number 1 singles including "Heartbreak Hotel" "Hound Dog" "Jailhouse Rock" "Love me Tender" Elvis debuted in the movie "Love me Tender" and focused less on his music and continued that way. ...read more.
I was a teen when Elvis Presley began singing, but very few of his songs appealed to me: I grew up in a family of classical music lovers. Last year I found a station that played nothing but Mr. Presley's music, including the several takes required to make a master that satisfied him, his live concerts, and informal recordings of his in-studio and at-home jam sessions. I'm 64 years old, and I've never heard anything like Mr. Presley's voice. I still don't "like" everything he sang, but he has no equal among recorded singers. He could, and did, sing anything. When I read that the great tenor, Placido Domingo said, "He had the voice I wish I had gotten", I listened a little harder. Musicians themselves still place Mr. Presley at the top of their lists of excellent singers. If you don't, you haven't listened to the whole body of his work. Frank Sinatra sang for 60 years and recorded three times as many songs as Mr. Presley did in his scant 23 years-career, but even his magnificent voice ...more
I am furious about this list because Elvis should be #1. I can't believe he is way down the list he is a MUCH better singer than the top ten. Whoever is voting for the top ten do not have good taste in music AT ALL. I mean to say that all of these singers especially Madonna and Mariah Carey are better than Elvis is a huge joke and the most ridiculous thing I have ever heard. There is NOBODY better or even a little bit as good as Elvis Presley and the people who think that are CRAZY because Elvis had an amazing voice that would give you chills and he could sing anything and these singers on this list can not. So that is what I have to say about this list. And also Elvis was the best performer, singer, and the nicest out of all these artist's who are stuck up these days. And he was also the best looking person who will ever live. No one will ever come close to equaling him in any way.
With an almost 3 octave voice, he is the only singer who's voice has been studied at colleges and universities by voice professors through the years. One of the Three Tenor's said, while admiring his voice, "Elvis can sing like me, but I can't sing like him. " There is no one ever who could sing all kinds of music, and it all be so good. And be so darn sexy and move like he did. So many singers said they would never have been stars had it not been for Elvis. Paul McCartney said that recently. John Lennon wore ELVIS on his lapel when he dressed to go out. Bruce jumped the wall to get at him. Elvis is the most revered singer to ever live. The long list of celebrities who visit Graceland every year is mind-boggling. One year Bon Jovi were flying over Memphis and decided to stop and see where Elvis lived. They made the tour. Kings, Queens, Prime Ministers and Presidents, Senators, Governors, very famous celebrities and ordinary people have toured that mansion. Over 600, 000 a year. They ...more
I think Elvis should have been number one. I am 10 years old and I have been to Tennessee 5 times. This year will be my 6th. I have been to Gatlinburg, TN once and Elvis Presley's Graceland 5 times. This year I am going to Graceland again and am staying in the Heartbreak Hotel as always. And I will be staying for two weeks there, one normal week and then for Elvis week. Elvis week is the week of Elvis' Anniversary, and Elvis' wife, Priscilla Presley and Elvis' daughter, Lisa Marie Presley wlll be there. I have been On an Elvis Cruise twice. I have met people that played for Elvis. With over 800 songs, 14 Grammies,31 movies, over 100 books written about him ( one written by his nurse, Marian J. Cocke, who I have met) and over 1,000 people all over the world impersonating him, he should of been number one not some crotchgrabber. LONG LIVED THE KING.
4
Robert Plant

Robert Anthony Plant (born 20 August 1948) is an English musician, singer, and songwriter best known as the lead singer and lyricist of the rock band Led Zeppelin.
One of the best singers of all time. He played a key role in Zeppelin with the other three. Rock music isn't rock music if you didn't have Robert Plant. I was here only for Plant.
Many people judge a voice according to its range an power, but I think Robert Plant was much more than just a good screamer like many rock heroes of his time. Robert Plant was an artist: he sang from his heart and he could make you feel every word and every sound in his songs. Every time he performed a song, he made that song different and unique; he could give it other meanings and, while he was singing, he also became an actor interpreting the role of the song: you could see on his face and in his gestures the pain of loss in "Babe, I'm Gonna Leave You", the sensuality in "Whole Lotta Love", the melancholy of "Going to California", the pride of the warrior in "Immigrant Song".
I've heard people saying they preferred Plant's studio work because it was more accurate. I personally cannot listen to the album versions of the songs anymore. For me, the real Robert Plant, the artist, can be found only in his live performances. With him, the songs are not only "live", they become "alive" ...more
Robert Anthony Plant. Where do I begin with this legend? Well, first of all, he is the lead singer for the smashing, outstanding band Led Zeppelin. Second, his screams and perfect soprano vocals amaze me and fit so well with the beat and rhythm in his songs. (Led Zeppelin or solo career) Third, he can reach high notes, but he can also reach those low notes. Don't believe me? Listen to When the Levee Breaks, my favorite vocals in a Led Zeppelin song. Also, he's a fantastic writer and he sure can be amusing to watch on stage. Freddie Mercury is a legend as well, and he is in Queen. (Queen is my favorite band) But Plant's vocals are just outrageous. He easily wins the title of best singer of all time. It doesn't matter that he couldn't play guitar, it doesn't matter that he didn't have a stylish appeal, it doesn't matter that he didn't dance on stage but only moved his hips. No, what matters is his beautiful singing talent. I believe he easily wins the title of the best singer of all ...more
Robert Plant is the gold standard for nearly all types of singing. He sings hard rock in Dazed and Confused, folk in Battle of Evermore, upbeat pop in Fool in the Rain, soft rock in Hey Hey What Can I Do, and nearly all of the above in Stairway to Heaven. Mot to mention his range. People always say he has an incredibly high voice only, but that is not the case. Listen to Achillies Last Stand, then listen to In the Evening. The difference is shocking. Like the rest of his famous band Led Zeppelin, he is one of the most versatile artists for his respective position. Michael Jackson always had the same high pitched pop voice, Freddie still sounded calming even when singing hard rock, and Elvis, as we all know, never sung a note away from his constant genre, and it doesn't help that so many of their songs are the same style, but that isn't the case with Zeppelin and Plant. Robert Plant pulled off so many different styles, ranges, and genres flawlessly, and not many singers can say that. ...more
5
Paul McCartney

Sir James Paul McCartney is an English singer-songwriter, multi-instrumentalist, and composer . With John Lennon, George Harrison, and Ringo Starr, he gained worldwide fame with the rock band the Beatles, one of the most popular and influential groups in the history of pop and rock music .
So, best singer should be measured by pure voice tonality, and other criteria related to voice. So, based on this, I would not pick Paul McCartney to be number 1 (but I would definitely not pick Michael Jackson either). So, Paul had definitely a greater influence on music than anyone on this list... ANYONE! At the same time, his voice is well suited to the songs he sang... Anyone who has heard "Baby I'm Amazed" and has at least one living cell in his/her body must recognize he does not deserve being at #60. Justin Bieber is rated higher, in 5 years Justin will be another, "What ever happened to" while Paul... Huh... Why am I even comparing the two. I'm an idiot! ; )
Come on guys he deserve the position 1 because he is a legend how can you compare him with all these singers that do not know how to make an album the greatest hit of all time like sir paul mccartney he is the richest musician of all time. He was the leader of the band who is considered the god of the music. The band who started music the band who sold out more number of album than any other band or any other artist. The person who found enormous amount of success even after his band breaks away. Did anything left out that I have to say to prove his legacy. Do you thing that it is an easy job to do.
He should be number 1! Paul McCartney is the leader of the most famous band so he should be the most famous guy. I looked up top 200 most famous people of all time and this guy was even more famous than William Shakespeare. Okay he was only rank better but still he should deserve the spotlight, he should deserve the show, and he should deserve the best rank ever. He inspired me. When I was a kid I used to listen to Hey Jude. Everybody should like that song. When I was at my church instead of singing hymns, I would sing Hey Jude. He's part of me.
He does everything really well, from tender sweet ballads to the raunchiest of rock screaming. And he does every genre in between. And his vocal range and his ability to utilize it are just insane. Forget the fact that his songwriting and musicianship influenced EVERY other act from the sixties on. Instead, listen to something soft like Yesterday, My Love, or For No One, then a couple screamers like Long Tall Sally, Oh Darling, or Maybe I'm Amazed, then listen to some of the countless hits where he sang in so many other voices.
6
Whitney Houston

Whitney Elizabeth Houston (August 9, 1963 – February 11, 2012) was an American singer, actress, producer, and model. In 2009, Guinness World Records cited her as the most awarded female act of all time. Houston is one of pop music's best-selling music artists of all-time, with an estimated 170–200 ...read more.
Whitney is the best female vocalist. You know you are truly great when your live performances eclipse the recorded versions of your songs every time. Her power, rich tone, incredible control, and emotive ability are second to none.
Always been fascinated by her voice, not one professional singer nor a unprofessional singer can sing like Whitney,... I even wondered how scientifically even she could do it, I have considered that the drugs she was doing somehow cleared her nasal area allowing her to place much more clear vibrations in her mouth-nasal resonators. Or that she unlike many she just had a unbelievable way of making her chest so soar into her head voice. Either way though many may come close they never can sing as clearly and powerfully and with such control, Anybody who says she is not that great obviously never heard her version of I will Always love you, ir her version of the national anthem,
I grew up listening to Whitney's early albums because my Mum was and still is a huge fan so, eventhough they were recorded before I was even born, they were playing in our house every day. I loved her voice from the start and I love all the ballads and as my mum calls them 'Torch songs' she ever did but I have to admit we went off her a little when she went away from that style and tried a more up-tempo R&B, dance and hip-hop style for an album or two. We both agreed that didn't suit her.
To die like she did was such a tragedy and such a waste of a beautiful, unique talent but thankfully her music lives on and for me she will always be one of the greatest female singers of all-time.
Whitney Houston is the greatest singer ever. Period. Although Michael Jackson was the superior performer because of his outstanding dancing ability, there is no comparison when it comes to singing. Whenever I hear Whitney sing You Give Good Love it gives me chills because of the unparalleled soul and emotion she poured into that song. I mean when she sings "so good" at the end of the song you felt the love she was giving from her heart. Mariah may have the greater range but in terms of overall singing nobody and I mean nobody is better than the incomparable Whitney Houston.
7
John Lennon

John Winston Ono Lennon, MBE was an English singer and songwriter who rose to worldwide fame as a co-founder of the Beatles, the most commercially successful band in the history of popular music. He was assassinated by Mark David Chapman on December 8, 1980 at age 40.
Extremely talented, one of the best singers/songwriters ever. I literally love every single one of his song (esp ones he wrote whilst in the Beatles)
What can I say about this personality. If I ever met with god then then the first question that I will ask to god that is john lennon was really a person? Then I know that god will say I do not know about him because I never made him. John lennon. Still I cannot believe that there can be a human whose appearance tells a story and the story which cannot be read or understand you can only feel it. Whenever I saw him in his interview and his songs videos he make me feel relax I cannot believe that he is dead. A person who leaves behind his legecy and his influence to the music I have only one dream in my life that one day I will met him and tell him that he was not something which I feel but he is something. Oh I do not have words to complete the sentence because he cannot be describe.
No words needed. Greatest singer of all time right here. This guy is just magical, if the Beatles were together another ten years imagine how many more good songs he would have written and sung. But in saying that his ten years with yoko they made some brilliant songs. Just listen to Mind Games or Mother. His voice was just unique just like the voices of MJ and Freddie Mercury. My top three would be them because they just sound so good and different. Music wouldn't haven't been the same without Lennon. John you are magical and you will never be forgotten
John Lennon may not have had the range of MJ or the power of Whitney Houston but when it comes to raw emotion and a beautiful tone, he has no match. He was an innovator, a worldwide icon and a pioneer of the 21st century. Nobody else on this list would ever have such a large part of an Olympic Games Closing ceremony devoted to them which just proves what an incredible singer, songwriter and person he was. He has led the most popular band in the world and sung what is arguably the most popular song in Britain (Imagine) and if that isn't enough to take him to #1 I don't know what is.
8
Frank Sinatra

Francis Albert "Frank" Sinatra was an American singer, actor, and producer who was one of the most popular and influential musical artists of the 20th century. He is one of the best-selling music artists of all time, having sold more than 150 million records worldwide.
Frank Sinatra invented the "Concept album", so Thriller, Sgt Peppers, Tommy and on and on (would have never happened if it wasn't for Sinatra's IN THE WEE SMALL HOURS" which was the very first concept album. And probably the greatest vocal album of all time. He recorded 25 Masterpiece albums. The Beatles recorded five. And The Beatles were probably in second place. Dean Martin, Bing Crosby recorded not one masterpiece albums. Nat King Cole is a MONSTER (Probably better than anyone on this list before Sinatra) recorded two albums that were in the Masterpiece category. Sinatra recorded 25. If you haven't listened to the Albums created by Sinatra, you are missing an incredible lot. He's the Greatest Singer America has ever produced.
In any world where you actually are worried about the best SINGER Frank Sinatra is a once in a century voice. His voice is honestly the best to ever be recorded bar none. He should be light years ahead of anyone on this list. (All reasonable singers) But Regency Bias is a thing which is why he is only in the top 10.
He is, in my opinion one of the best singers of all time, if not the best (I can't say the best since I haven't heard all the singers in the world) We live in a world of Justin Bieber, One Direction and about a hundred other popular, yet near-talentless bands when compared to Sinatra. Even those who are exceptional singers, such as Adelle, for example, are rarely as good at songwriting as Sinatra was, and those who are good at songwriting, such as Springsteen and, let's say, Bob Dylan are not exactly known for their beatiful voices. Franky had the best of both worlds and he is, in my opinion, fully deserving of the title of the best singer of all time.
Well the start of "My Way", the end of "New York" or "under my skin" (come on the top of my head) just the echo of his voice in that song parts make me wanna cry. Like geniune cry man. He didn't sang. He told us what is life all about. He didn't lived. He IS life through his music, such music that inspire/motivate us all to this day. No voice more iconic. No music more astonishing. Sinatra is the greatest. Just to say that you can't really live life at fullness if you haven't listened to his music...that tells you something? Number 1, like...forever.
9
Bruce Dickinson

Paul Bruce Dickinson, known professionally as Bruce Dickinson, is an English musician, airline pilot, and broadcaster. He is most well known for being the lead singer in heavy metal band Iron Maiden and his solo career.
guys who agrees with me bruce needs to be at least in the top three he is part of one of the best band in the world they have created so many masterpieces

sure there are other good singers out there but lets be honest...
BRUCE IS VERY CLEARLY NUMBER ONE!

Love you bruce
Great singer, top live performer and underrated songwriter. His debut with Iron Maiden in 1982 shocked and influenced many metal singers since.
Listen to his range that sings true both in the studio and live. There are lots of good singers and screamers, especially in metal. But very few can dig as deep and have such a broad repertoire.

One of my favorite albums is Piece of Mind which is pretty good for showing off his range. The Dune inspired one "To Tame a Land" not the best song but gives you an idea. Or Monsegur which is very hard for a singer to sing.

Alive at the Marquee has a really good selection of his solo songs without Iron Maiden and is really well sung.

I Like Judas Priest when he can be bothered to sing properly, Geoff Tate had a great voice that didn't get used to it's potential in mostly weak songs. Ian Gillan was good in deep purple. Dickinson is by far the best.

Most of this list is a bad joke. Best singer doesn't mean popular or good tune. It's about the singing. Elvis and Freddie Mercury are great singers and deserve to be near the top. But the rest... Come on guys.. Your having ...more
Bruce should be at the top of this list. Proof?
1. Run to the Hills
2. Hallowed be thy name
3. The Trooper
4. Quest for Fire
5. Flight of Icarus
6. To tame a Land
7. Aces High
8. Time of the Ancient Mariner
9. Powerslave
10. Moonchild
11. Infinite Dreams
12. Caught somewhere in time
13. Wasted Years
14. Alexander the Great

From the newer materials:
1. The Wicker Man
2. Brave New World
3. Blood Brothers
4. The Nomad
5. Dream of Mirrors
6. The Fallen Angel
7. Thin line between Love and Hate
8. Wildest Dreams
9. Rainmaker
10. No more lies
11. Paschendale
12. Gates of tomorrow
13. Face in the sand
14. Different World
15. These colours don't run
16. Brighter than a thousand Suns
17. Out of the Shadows
18. Lord of Light
19. The Legacy
20. The Final Frontier
21. El Dorado
22. coming home
23. Starblind
24. Isle of Avalon
25. Man who would be king
26. When the wild ...more
10
Adele

Adele Laurie Blue Adkins is an English singer and songwriter. Graduating from the BRIT School for Performing Arts and Technology in 2006, Adele was given a recording contract by XL Recordings after a friend posted her demo on Myspace the same year. She is best known with her international hit singles ...read more.
What is Adele doing above great vocalists like Beyoncé, Aretha Franklin, Jennifer Holiday and Etta James? I swear people who vote for Adele are in love more with her songs then know anything about actual singing. Your favourite singer does not mean she is the best singer. She cannot sustain a single higher note live without her voice cracking. She has a terrible singing technique that is why she requires surgery after every album tour. This is not to insult her this is a matter of fact. Celine Dion had a similar problem but she got it fixed once she knew how to train her voice and sing with the right techniques. This cannot be blamed on stage fright. All singers experience stage fright. Yes she has a beautiful voice and tone. She sings with passion and emotion but that alone does not make someone a great singer. Technique matters too very much and if you don't believe me just listen to and asses the singers I've listed best live performances or their vocal falsettos, riffs and runs, ...more
BTS, BlackPink, Justin Bieber, Taylor Swift, Maroon 5, Imagine Dragons, Katy Perry, Whitney Houston, Andrea Day, Daya, Ava Max, Andy Grammar, James Athur, Ariana Grande, One Republic, One Direction, Harry Styles, Nial Horran, Ed Sheeran, Freddie Mercury, Joseph Vincent, and more can't compare to Adele. Adele is the most amazing singer in the history of the world. She should honestly be number 1. Adele's voice is just so unique compared to other singers. When I listen to other female singers, to me, they just sound the same, but Adele's voice is so different from other people. A lot of singers aren't like her, and she's just such a nice person. People can't compare to her, but a lot of people hate on her to like it's nothing, and sometimes they say that for example, Ozzy is better, but those are people who just don't respect slow music, and that listen to Heavy Metal or rap songs.
I don't know why Adele in particular is my favorite singer she just is. I think her voice is amazing and Rolling in the Deep, Someone Like You and Set Fire to the Rain are three really great songs.
Yes, I am pretty young compared to probably most of the other people here, but I still do think that Adele is top tier, one of the best singers. Her style is very unique and despite coming from a semi-pop era she doesn't mumble and speaks her words not only with confidence but also power. She also expresses herself with every song and makes the message powerful. This is also backed up by her amazing vocals and beat. She is a Queen.
The Newcomers
?
Katrina Leskanich

?
Fabienne Erni

The Contenders
11
Chester Bennington

Chester Charles Bennington (March 20th, 1976 - July 20th, 2017) was an American musician, singer, songwriter and actor, best known for being the lead singer of Linkin Park. He also participated in side projects like Julien K and Dead By Sunrise and was briefly the lead vocalist of Stone Temple Pilots ...read more.
Chester is the best singer I've ever heard.
He definitely deserves first. He can scream
For over 25 seconds, without the assistance
Of any vocal editing or tuning. He screams
Live unlike most other bands, because they
Usually need to tune the voice before using
The song in an album. Plus, Chester can sing in
Any pitch. He can scream (In the song Given Up)
He can sing normally (In Linkin Park's cover of
Adele: Rolling in the deep) Or he can sing softly.
Chester deserves to be first. I get on here every
Chance that I have to vote for Chester. For those of you
That don't know, Chester is the lead singer in "Dead by
Sunrise" and one of the vocalists in "Linkin Park"
Chester should be #1! He has great vocals, and he can cover a wide variety of pitches. Whether he's singing for Linkin Park or Dead By Sunrise, this man has real talent! Not only that, but he's been singing for more than 15 years and he still sounds amazing! You think Bruno Mars and all those pop singers are good, no. This is actual, real- life, TALENT. Sure, his voice is probably edited in the albums, but listen to him live. He's obviously not lip-syncing, he's actually singing. He has the perfect edge of gruffness or softness whenever he chooses, and literally sounds like five different people when he sings! He is the BEST. How is Eminem higher?! The difference between Chester and Eminem singing wise is that Chester actually sings and has real talent. Eminem doesn't even qualify as a singer, he's a rapper! He just raps to music. Chester's voice is timelessly amazing.
Chester has gone up in the rankings since last time I was on this website! But... Seriously?! Katy Perry? Mariah Carey? Bruno Mars? ABOVE CHESTER?! That's not right. Chester has an incredible range, and can scream for 18 seconds straight (Given Up), sing so emotionally it makes you want to cry (Breaking the Habit), pull off a really good Adele cover (Rolling In The Deep cover), and then sing so softly that it makes you just go like, "Wait, what is that? " And then rewind back to the beginning of the song to hear it again (My reaction at The Little Things Give You Away). Chester is an incredible vocalist and artist in general, he should be higher on this list.
Chester was my favorite singer of all time. He had a crystal clear pristine tone with an unbelievable range able to deliver lyrics with heartfelt emotion.
12
Amy Lee

Amy Lynn Hartzler, known professionally as Amy Lee, is an American singer-songwriter, classically trained pianist and composer. She is also the lead singer to the Arkansas band Evanescence.
Boi why the hell is she below Taylor Swift? Taylor Swift has a limited vocal range and her voice is too soft, innocent, and weak. Taylor Swift is fake as hell too. No wonder why Amy doesn't like popstars that much. I swear Amy Lee is so underrated, she's the outcast in music, being shadowed by most of the singers who have barely any talent. Amy Lee has been doing her thing since 19--95, I wasn't even born until 6 years later! I found out of Amy Lee in 2016 and I was 14 going on 15 at that time. I wish I found out of her sooner. Amy is my inspiration along with Demi Lovato if I become famous, I sing both of their songs all the time and they are both equally talent and equally beautiful to me.
I seriously can't believe that Amy's not even in the top 10. Even the top 20 would be ok. But she beats everyone on this list. She has an incredible vocal range and her voice is just beautiful. There are so many people beating her on this list that can't sing at all, and that pisses me off. Seriously people, you need to get your heads on straight, and listen to real singers. Amy Lee beats everyone on here. I'm serious.
One of the most unique singing voices ever. She sounds beautiful and enchanting whenever she opens her mouth. She hits you with the perfect amount of emotion. Please move her to the top ten. I am surprised Adele is as high as she is because she's awesome, we need Amy Lee to get just as high please. She is definitely not worse than Katy Perry and Mariah Carey. Up she goes!
Number 41?! You aren't serious! I'm not saying she's the best ever or anything... Most of the top ten deserve their places. But my personal opinion is that Amy Lee and Madonna need to switch places on this list. Madonna is good at other stuff, but she CANNOT sing! Amy Lee has a better range by far, and she doesn't lip sync her live performances.
13
Axl Rose

William Bruce Rose Jr., better known as 'Axl Rose', is an American singer born on February 6, 1962, in Lafayette, Indiana. He Is the founder and lead singer of the hard rock band Guns N' Roses. He is a celebrated but controversial figure in the world of rock.
No one can cream and sing as high vocal as Axl Rose. I have compared him with all other greatest singers but no one can sing like him. He sings the most beautiful melodies with the most aggressive tones and the most outrageous, freakish range, " says Sebastian Bach. "There's maybe five people in the world that can sing in his range. " Slash once described the sound of Rose's voice in slightly different terms: It's like "the sound that a tape player makes when the cassette finally dies and the tape gets ripped out, " he said, "but in tune. " It's immediately identifiable, with a combination of brute force and subtlety that is easy to overlook amid the sonic assault of Guns n' Roses. Ballads like "Patience" and "November Rain" reveal a startling intimacy, even vulnerability, but it's his fearsome screech on full-throttle metal like "Welcome to the Jungle" that can still peel paint off the walls, more than 20 years later. So why is he not in number 1,
Whatt? 19? Axl should at least be in the top three although he is my number 1. Trust me iv been a heavy metal freak for 15 years and I have never heard a voice so powerful, beautiful and skilled and never seen a presence so out of the world. The way he moves on stage is kick ass! And myles kenedy is above axl? I'm a huge myles and AB fan but I just heard the recent myles covers of Guns N' Roses songs and he worked his butt off to hit the high notes and when he did hit em it still sounded quite bad. Axl made the songs and he sang them effortlessly while jumping on and off the stage. Myles is extraordinary but there just not in the same league.
Talking about great singers, we have a lot celin dion is an awesome singer michael jackson is god elvis is awesome lou reed is a king demis is a tresor... We can name hundreds.. But I'm gonna talk about the perfect singer who is no other than Axel Rose, can anybody in the world show me a singer who can sing notes this high and sing soprano opera and sing heavy metal and growl? This guy is a singing God, can anybody take this much drugs and this much alcohol and sing like this? I'm not saying it's a good thing being on drugs and alcohol I'm just saying that how in the world can he keep on singing? And don't complain about me calling him a God I don't mean "God" but I couldn't find a word that could fit him better that's all I have to say is anybody disagrees I may ask you write a comment down here
In Rock Music Axl is number 1 on range alone with Chinese Democracy he hit 7 or 8 Octaves. Even Freddie Mercury who is one of my all time favorites can't compare to that. On the other side Axl is all kinds of a jerk but this about his singing abilities not his inter personal relations. To compare Kurt to Axl is a joke Kurt was horrible live and his songs usually didn't make any sense and he was a even bigger jerk then Axl. Sweet Child of mine is and probably always will be my number 1 song tied with Purple Rain by Prince.
14
Madonna

Madonna Louise Ciccone, known professionally as Madonna, is an American singer, songwriter, actress, and businesswoman. She influenced a lot of singers such as: Lady Gaga, Jennifer Lopez, Rihanna, Beyonce Knowles and Britney Spears. She is known as Queen of Pop and at modern pop culture specifically ...read more.
She should be in the TOP 5 because during her prime in the '80s. she was being compared to Michael Jackson as the "Female Michael Jackson" She never afraid to push the boundaries and always fights for what is right. SHE PAVED THE WAY FOR MODERN FEMALE ARTIST THAT WE HAVE. She shows the world how a female can also dominate in a world full of men. And she is the first female artist who has a consistent number 1 hit around the world. Also, she is the first female artist who knows how to control her image and her Music. She disrupts the toxic norms during her time and opened the minds of many people. She was the first female artist to dominate in a full of the male music industry. She was the sounds of the '80s and changed the Pop culture landscape forever. Many artists were inspired by her like Beyonce, Taylor Swift, Billie Eilish, and many more. She never cares for other peoples' opinions that's why she is the "BEST SELLING FEMALE ARTIST OF ALL TIME" and the ...more
She's amazing! Madonna has been an inspiration to a lot of people over the years, including and especially famous and well known singers song-writers and even actors! She has a GREAT voice and she makes a difference in the world using her voice, using the lyrics of her music to send over a message to others. For example her song "Hey you" is telling you not to give up, it doesn't have to be of a specific topic not to give up on, but everything in general. If there's any problems you have, you keep trying, maybe you'll succeed. That's why Madonna really does deserve to be on the list of 'Top 10 American Singers Of All Time'
Madonna shouldn't be in here. She's the most overrated, tasteless and talentless singer of all time. Olivia Newton John's rendition of Evita was much better than Madonna's. And I liked Sarah Brightman's performance of Evita too. So these people who like to listen to Madonna's Like a Virgin, are so neurotic enough just to listen to that nauseously childlike voice behind it. Madonna's only redeeming quality would be her dancing as she is really
good at her craft. I don't see any awards listed during Madonna's 'singing' career. Also her career was tainted with numerous controversies regarding her behavior. Debbie Gibson has been so underrated before she retired from her music career.
Let's give the Top Tens some credit here. It is so refreshing to see an ALL TIME top ten singers that does not include the names Evancho, Underwood, Amy Lee, or Lambert on it. They are all fine singers but they do not have enough of a track record to be worthy of top ten on an all-time list, and have influenced nobody, although they probably will in time. Every one of the singers in your top ten has a proven track record, a long string of hits, and several artists they have influenced. It is a model for other Top Ten lists. Way to go!
15
Ronnie James Dio

Ronnie James Dio (born Ronald James Padavona; July 10, 1942 – May 16, 2010) was an American heavy metal singer, songwriter and musician. He fronted and/or founded numerous groups including Elf, Rainbow, Black Sabbath, Dio and Heaven & Hell. He is credited with popularizing the "metal horns" hand gesture ...read more.
He is a God because he is immortal. Even if death took him so early he will live forever in the hearts of true music fans and in the small underground record shops that have shouldered to preserve a huge part of our civilization, rock music. Rock was so much more than just music. It was a movement, a statement of young people against oppression and discrimination. They said "enjoy your life because you only have one and don't believe in this bs church tries to pass as morality. Jesus never said that you should always live in abstinence and away from pleasure".

Songs of that time were pure poetry. Take Pink Floyd for example. And now most of the modern songs talk about butts and Britney Spears is believed to be better than Dio.

Long live Ronnie!
He is the MOST underrated singer in music history. He is also one of the most underrated lyricists. Listen to his work with rainbow, with his amazing soft voice in the songs: catch the rainbow, rainbow eyes, temple of the king. and his powerful voice in the songs: rainbow in the dark, last line, man on the silver mountain. These are only few of the many amazing songs this legend wrote. He was a better singer then Michael jackson, mick jagger and many others who are considered one of the best.
A vocal juggernaut, great range with ungodly power in his voice, the blueprint for metal vocalists, there's a reason why he's the bench mark for so many.
I'm pretty sure this whole list is just one big popularity contest. No one knows what singing really is anymore. As long as the person's songs are catchy, people are hooked. MJ, Freddie Mercury, Bruce Dickinson, Rob Halford, Dio, Robert Plant, etc. are the real legends. How on earth could people place Lady Gaga, Katy Perry, and Eminem above them? I think our generation needs to get their heads screwed on straight and listen to real music! Dio, Halford, Dickinson, Mercury, all the way!
16
Bruno Mars

Peter Gene Hernandez, professionally known by his stage name Bruno Mars, is an American singer, songwriter, multi-instrumentalist, record producer, and choreographer. ...read more.
Whoa he's such a good singer actually he's not good.. He the best I don't see how in this world he is at 30 and how in this damn world are mariah carey and Madonna higher than him he has just recorded his first album and holds four no. 1 singles he is such a good singer his each song is so good and so contrast than his other songs he is most versatile singer winner of this years BRIT awards international had 6 grammy nominations he should be in top ten I don't know how but in my eyes he is even better than Michael jackson! He is the rising star of our era guys VOTE FOR HIM OR It's A SHAME ON MUSIC!
Bruno Mars? More like a Brutal Barf. I will start with his fans. They are an educated people think he's so talented because an uneducated corporation told them he is. He is about as talented as talented as a dying cat. He is just another pathetic sissy rubbing on £100 bills you brain-dead bogey brains gave him. Just look at him, why does he wear a very stupid hats all the time? Is it because his hair looks like Chewbacca's pubes? Argh! One of his most popular songs was Grenade. In the song he says he will catch a grenade, cut off his arms, and jump in front of a train for some girl. What a stupid noob. And you rug munching fangirls actually think this suicidal maniac is romantic. Read a gosh darn book and stop being stupid for concert tickets. In another song called It Will Rain, he talks about how he will get addicted to drugs if his girlfriend breaks up with him. Well anyway the point is Bruno Mars is one of the worst singers in pop music today. I don't know why I made this comment ...more
Are you kidding me Eminem, Madonna above Bruno Mars? Is this some kinda joke because I can never see Bruno Mars this low he is the best versatile singer just listen to his songs each song has different voice different melody not like Madonna you will always here the same Madonna but Bruno Mars like changes his image with every song and who can compare Eminem to Bruno Mars if you take worldwide consideration then people do not prefer rap over pop because pop is better than rap! SO PLEASE VOTE FOR BRUNO MARS HE IS WAS WILL BE THE BEST!
Bruno expresses his emotions well in many of his songs, especially When I Was Your Man, and his live mixing of songs around Show Me and Our First Time. It's R&B and to me sounds similar to Marvin Gaye, though I'm not sure he doesn't realize this. I love his live version of If I Knew, especially how he engages his audience in call and response. His voice is versatile, clear and has a good range. I often prefer a lower range for male singers but he is an exception for me. Another sign of creativity his how he improves and adds to/embellishes and modifies his recorded songs as he tours.

He's also quite good as his style/expression vary so much, we can be sure he'll continue to surprise us as he's at heart an experimenter, fearless. It's ok to want to be popular to establish yourself first, then he'll get more creative.
Eventually, I believe he'll sing more about what's meaningful to him as an issue, nature, the ocean, the environment. However, while I treasure meaningful social ...more
17
Katy Perry

Katheryn Elizabeth Hudson, professionally known by her stage name Katy Perry, was born on October 25, 1984 in Santa Barbara, California. She is a singer, songwriter, actress and an ambassador on one of the most popular companies of now, UNICEF. ...read more.
A lot of people say she can't sing live. The media portrays her as not being able to sing when in reality she has a pretty amazing voice, she can hit high notes, low notes, etc. She is a very talented successful singer. She is the 1st female singer to get 5 #1's off of one album. An achievement only accomplished by Michael Jackson himself. She is also the only artist in the world with 3 Diamond songs, Roar Firework and Dark Horse. Also there are only 14 Diamond songs in the world. Katy owns 3 of them. She is just very successful and her albums are amazing. She deserves to be higher in this list. She is amazing and has an amazing persona.
Better than Taylor Swift, that drama queen who looks for and gets all the attention, she doesn't deserve those grammies she wins all the time, how do people like her better than Katy? Taylor Swift got mad at Katy just for getting her dancers back and played the victim just to make Katy look bad and get more people on her side. Plus Taylors music has no creativity and feels bland, how do people like bland drama music better than creative fun music? Katy has a stronger voice and lyrics. One of The Boys is better than 1989. Katy deserves those many grammies, not Taylor. My favorite song of hers is One Of The Boys.
Katy perry should be number 1 she has a beautiful voice like a godddess of love she can sing and knows how to play guitar like a real true rock star. She can play all types of music like rock pop folk rap country gospel etc music. She can even play awesome punk rock music like blink 182 and Katy Perry's a billion Infiniti and beyond times better then Taylor swift and her boring music. And you can actually really truly fall in love with Katy Perry's music it's fun to listen to and it's easy to listen to and her music is peaceful and Katy perry music is the key to life to find true human peace and it's filled with love and life. Katy Perry's music is the inspiration of my life I always thank her for my success and happiness in my life and she taught me how to be true to myself be brave and always have light and happiness in my heart and I hope everybody can know Katy perry and her beautiful music and I want to share my happiness with everybody so we can live in a peace love able world ...more
To anyone who is bothered and pissed off as I am for seeing this list and the amount of stupidity in it : gotta say we should calm our selves. Sure I can't even begin to express how much I am impressed by these voters stupidity...seeing this Katy Perry or rihanna or Bruno mars and... above singers like dio Bruce Dickinson Osbourne Mick jagger Rob halford,... (list goes on ) is so unbelievably hilarious but it really doesn't matte r.. v oters on this list and many other stupid lists on this particular website are definitely masses of pop listeners who have caged themselves into this box and think the same autotone voices like Katy Perry and... Are the best... Wow come on no one can be that ignorant... Open your eye s.. t rue legends are living in this world and your just mesmerized by these dressed monkeys!
18
Celine Dion

Céline Marie Claudette Dion is a Canadian singer and businesswoman. She is best known for her song "My Heart Will Go On", which is the main theme of the 1997 film Titanic, which was the first film to gross $1 billion at the box office.
Celine Dion, the Best-Selling female artist in the World, is the greatest singer, to me! She has an inevitable ability to sing amongst legends before her time. She is capable of singing with any other artists and she gives you more than your own money's worth. She's devoted to many foundations and support many positive events. She unlike no other. I adore her as my all-time favourite. She has goals and she accomplishes every single desire! I see here doing well all the way! She's come this far by faith, and she keeps pressing onward! A mother and family-oriented,... a lady of many standards; Celine Dion is simply blessed and highly favoured! Love her!
She must be in top 1 cause she is really amazing... I love her so much...
And she had the most beautiful and unique voice ever...
She's really a great superstar for me.
I really admired her cause what you really want to find and what you really want to hear in a one voice. You can really find it to her. She's a one of kind singer I really wanted to describe. She's really easily be identified but hard to find. Her voice is super amazing and awesome. Sometimes their's a song I don't really like but when she sing it... It becomes beautiful in my ear. All her songs captivated in my heart and lifting my soul. Sometimes when I hear her French song maybe I can't understand but I just love to hear it when I played her music.
Celine Dion must be on the top spot. For me she is the best and the greatest singer because all of us know that she is the greatest female singer of all time because in just a decade, she can earn more than a hundred million. She must also be on the top spot because she has a great and high voice. She has a five octave voice and has a belted note ranging from lower C5 to higher C6. She has also a vocal range of Head Register fom G5 to Eb6 or E6. If you are watching concert of Celine, you will be surprised that she is singing her songs consecutively without any break for a long time. She is truly a legend! She must be #1!
Celine is sure to go on and be remembered as one of the - if not the one and only - greatest singing divas of all time. However, a person only really stakes his or her claim in fame after he or she dies. Look at Freddie Mercury, Lennon, Elvis, Michael Jackson, Sinatra, Marley, Dylan, and, of course, Whitney Houston. After her career is over and she is replaced by other upstarts, people will look back and realise that she - with her range, power, stability, beautiful lyrics, and vocal accrobatics akin to Houston's - was one of the utmost top-notch singers this world has ever seen.
19
Ozzy Osbourne

John Michael "Ozzy" Osbourne was born on December 3, 1948. He is also known as ''The Prince of Darkness''. Ozzy is an English singer, songwriter, and television personality. He rose to prominence in the early 1970s as the lead vocalist of the band Black Sabbath. Osbourne was fired from Black Sabbath ...read more.
Ozzy, while maybe not owning an operatic voice, is very unique in his sound and knows what limits he can sing in. Sabotage and Sabbath Bloody Sabbath show he can hit those high notes and sing very well. Lots of his Solo work show this too. He has personality and uniqueness that sounds good and for me that's why he tops singers like Bruce Dickinson and such.
As they said about Freddie Mercury, this guy doesn't need a microphone so everyone can here him! This man was more successful than Paul Mccartney, and Black Sabbath was more successful than The Beatles! The only people that don't think he can sing is def people! Listen to the Sabbath bloody Sabbath c.d., and I think you'll change your mind about this list and put him at #1.
RHIANA AND TAYLOR SWIFT?! HIGHER UP ON THE LIST THAN OZZY?! This absolutely sickens me, today's teenage 'artists' who probably don't even write their own music are ranked to be better than a musical legend who's been in the business since the days that he was in Sabbath (And probably longer than that, too). Someone explain this to me, how is this even possible?
Ozzy is the best singer ever he started metal full respect too him he's better than that crap above him including lady gaga and that rubbish his ability is even arguebly better than Michael jackson oh and full respect to rob halford who in my opinion should be top and where the hell is chezzy from LP
20
Aretha Franklin

Aretha Louise Franklin (March 25, 1942 - August 16, 2018) was an American singer, songwriter and pianist. She began her career as a child singing gospel at New Bethel Baptist Church in Detroit, Michigan, where her father, C. L. Franklin, was minister.
Aretha Franklin is easily top ten material. No offense to people ranked higher, such as Elvis, who had a more profound impact on the music industry than Aretha Franklin but she is a much better singer than Elvis. It is also completely ludicrous that people such as Justin Bieber and Eminem are ranked higher than Aretha Franklin simply because of popularity. Those two have barely any singing talent whatsoever. People need to vote on these lists based on criteria and not popularity.
She is clearly in the Top 10. I totally don't like her music by the way but what I like is irrelevant to who the greatest singers of all time are.
I'm glad Aretha made it to the Top 20 because she's prominent and a famous figure that many artists look up to eve till this day. Shes incredible! and I voted her because she needs to REMAIN in the Top 20 because her career and grammys speak for herself so vote for her so she can remain in such a good place here on this site because she's amazing like the artists above. But I totally understand why MJ is at the top, He deserves it but Aretha deserves to be almost at the Top staying in 20 would be good and moving up in to 19 would be also good but not her dropping and reaching 21 or more then this whole thing is pathetic. Aretha all the way boo
Eminem is a rapper, not a singer. He also has a grating voice, and his lyrics are about wanting to kill women. He also uses homophobic slurs. And somehow these idiots voted him above the Queen of Soul? If the list "Worst Users of TheTopTens" was deleted, this list should be too, so an idiot like Eminem isn't above the greatest female singer ever. If Whitney Houston were still alive, she would probably say that Aretha is the best female singer ever.
21
Chris Cornell

Christopher John "Chris" Cornell was an American rock musician and singer-songwriter, best known as the lead vocalist, primary songwriter and rhythm guitarist for Seattle rock band Soundgarden and as former lead vocalist and songwriter for the supergroup Audioslave. His vocal range was C2 to A5, while ...read more.
Chris Cornell was so good that other musicians from many other genre called him "The Voice"! Temple of the Dog, his solo albums, Audioslave and Soundgarden, show what a diverse range of music this man could compose. He had the most thoughtful and intelligent lyrics of any musician, and trained his breath control to the point he could sing one line of notes at his lowest range directly after a line of notes in his highest range. Who else could do that? And he got BETTER with time/age, not like some other singers who lost it after their first or second album, Chris Cornell just got better and better. In my humble opinion, CC should be much higher on this list, as a matter of fact he has done covers of songs that I would rather listen to than the original; examples are "Nothing Compares To You" and "Thank You" from Led Zep. The only "better" singers than CC are maybe Robert Plant or Freddie Mercury. His voice is equal to that of Layne Staley, but you can not compare them, because Layne ...more
Why is Cornell not higher on the this list? In terms of vocal range, songwriting ability, stage presence, diversity and longevity he is easily one of the greatest singers of all time. Admittedly Soundgarden never quiet achieved the popularity they were capable of, Temple of the Dog has become a forgotten treasure and Audioslave was over before they began. Really, Chris Cornell left before their debut album was released and came back after it was successful. His solo career seems unfocused with too much trying to be a poor man's Jeff Buckley. Chris Cornell could have been much more but he's still a legend.
One of the greatest voices of all time. Great power, great range, great emotional connection with the music and can do stuff that other artists can only dream of, is honestly on the same level as Mercury and Dio and there's a case for him being better than both.
First off, if it were best frontman ever, the title would easily go to James Brown or Sting. Best vocal ability and talent? Has to be Chris without a doubt. I personally love almost every type of music. My favorite is between hard/alt rock with leanings towards metal. I grew up on 80's pop and country. WITH ALL THAT IN MIND, my actual evaluations of many singers voices has led Chris to the top. Frank Sinatra, Aretha Franklin, Michael Jackson, I understand how they could be up in the top 5 and beat out Chris. But in all honesty, Katy Perry? Bruno Mars? Really? I love both of them but I mean Katy Perry was rejected by multiple record companies in her early years cause her voice "wasn't good enough." Chris is by far one of the most talented vocalists and he has the best range in music besides maybe, MAYBE Sting.
22
Layne Staley

Layne Thomas Staley was an American musician who served as the lead singer and co-songwriter of the rock band Alice in Chains, which he founded with guitarist Jerry Cantrell in Seattle, Washington in 1987. Alice in Chains rose to international fame as part of the grunge movement of the early 1990s. ...read more.
Layne Staley has the dramatic quality in his voice that reaches out and holds everyone in their darkness. His vocal opera is something that isn't easy to forget.
Layne Staley has saved many people by giving them a voice to relate to. He has gone beyond addiction and has become the icon of a pained human being. The beautiful thing is that it's not just the fans who have been touched but even giants like Black Label Society, Phil Anselmo, or Stained pay tribute to Layne because in their own unique situation they've been touched in their dark hours when only Layne could relate to the depth of how painful it can be to be human.
Alice In Chains weren't trying to be pop. Popularity wasn't their aim yet they managed to reach such a massive fan base by being honest, humble and vulnerable in everything they did. It's admirable and it's not something that is likely to be duplicated ever again, but Layne Staley lived a life where there was only pain. He as blessed to have an amazing range ...more
I know there's a lot of great singers, but no one stands out to me like LAYNE STALEY. He had a heart of GOLD and a beautiful SOUL, and sang with such pure and raw EMOTION... From the depth of his soul RESONATING into mine. I FEEL him... Some of his songs make me long to hear more while others make my heart ache and bring tears to my eyes. I HEAR him... His voice range is AMAZING... Notes from deep within his chest, sounding like the biggest burly man to notes so high that they could only come from an ANGEL. He WRITES... His lyrics from somewhere deep inside, and is a great POET connecting with so many people. I think LAYNE is the most under rated talent of modern times! *PURE GENIUS*
WHAT IS OUR WORLD COMING TO! There's just so much trash music everyone listens to with lyrics that don't mean anything. There's way too many things I have to say about Layne Staley. First of all there's just something just so powerful and dramatic that yes reaches out and holds everyone in their darkness. Again it just bothers me so much that now from 2000 and above people have basically destroyed what music is supposed to be. Justin Bieber making a song called baby. I mean if you listen to the lyrics of the song and listen to a song by Layne and compare the two you would get what I'm saying. I can't believe #12 is Katy Perry and 14 and 15 is Bruno Mars and Eminem. Layne deserves to be ahead of both of those. Not many people realize just how amazing his voice is and no one could ever have a voice as amazing as his. This comment seems like it's been filled with a lot of hate so I'm sorry but it deserves to be told.
Layne's voice is one of the unique and powerful voices of this century and many vocal chords have been shredded in an attempt to emulate what came naturally to him. Eddie Vedder, Chris Cornell, Mark Arm, Mark Lanegan, and Kurt Cobain have all commented on the sheer brilliancy of Layne's vocal abilities. Cobain said "I'm not much of a singer... But Layne, Layne's got one hell of a voice. " It is a complete tragedy that his talent was taken from us due to the powerful addiction of drugs. May his music and memory live on forever. Oh, and I've never heard anybody else ever be able to hit the notes in Man in the Box. Just saying.
23
Kurt Cobain

Kurt Cobain was born February 20, 1967, in Aberdeen, Washington. In 1987, he started the grunge band Nirvana, which became one of the most successful bands ever. He was a talented yet troubled grunge performer. Kurt Cobain became a rock legend in the 1990s with his band. He committed suicide at his ...read more.
Kurt is so down the list because of a few simple reasons.
Majority of the youth doesn't know who he is. And thus choose to vote against the rather more popular artists.
The style of his songs. To understand his music and his songs, you'd have to picture yourself in a place like his.
He re-invented music. He is the reason why genres like grunge alternate rock exist these days. His lyrics were twisted. One needs to understand the sarcasm, the metaphors in his lyrics, only then can one appreciate this legend.
He is like Shakespeare. Tough to understand, but a true joy to listen to.
This is just unbelievable that Kurt Cobain is so under in this list, he changed the music,almost all magazines including 'Rolling stone' pus the guy in top 10.
How can he be this low? That just boggles the mind. A complete grunge legend, maybe one of the first and few grunge singers to actually have semi-clean vocals at times. Amazing.
Kurt Cobain was a natural talnt and his songs and music expresses life and beyond without mincing it -the raspy death yell at times, the soulful, tugging at the heart musical expression at times, plain fun and nirvana at most times.. Simple lyrics unfathomable meanings. I grew up in the nineties.. So I wouldn't know the artists before that but Kurt is my top artist. Funny I don't give a damn about the new artists either except a handful bunch who can sing n touch.
24
Stevie Wonder

Stevland Hardaway Morris, known by his stage name Stevie Wonder, is an American musician, singer, songwriter, record producer, and multi-instrumentalist.
What is Stevie Wonder doing at 24th? There's no question, he belongs in the Top 10. You Lady Gaga fans need to start educating yourself on actual music. This man is literally impossible to hate.
Not gonna lie...
His song "I just called to say I love you/"
He kinda sounded like a girl.
It's a nice song...
But I used to think he was a girl.
Sorry if this, uh, insulted anyone.
Not my favorite singer, in fact I'm not a big fan of his music. However, this is a list of the best singers in the world and Stevie is without a doubt worthy of the top five. In my opinion I would put Elvis first, John Lennon second, Stevie wonder third, Robert Plant forth and Freddie Mercury fifth. But that's just my opinion peace and love.
This is a joke, how can Stevie Wonder be this low? The list is about singing talent, not songwriting talent or screamo talent or if they were with a band that you like the sound of the most. Its a list about singing talent and only singing talent. Stevie Wonder had perfect pitch and insane control over his whole range and could out do 99% of this list.
25
Ariana Grande

Ariana Grande-Butera, known professionally as Ariana Grande, is an American singer and actress. She was born on June 26th 1993 in Boca Raton, Florida to Joan Grande and Edward Butera. She is best known for her role as Cat Valentine on the Nickelodeon sitcom Victorious and its spin-off show Sam & Cat. ...read more.
This is seriously starting to piss me off. All I hear about today is 'Ariana Grande this' and 'Ariana Grande that'. People say she's an amazing person, but all you Ariana Grande lovers just cover up for her and acting like she does nothing wrong. You guys are acting like she's always innocent. On the other hand, you people constintly keep hating on Justin Bieber, acting like it's okay to do. I don't get the obsession over her. I really really don't, but to this day I keep hearing her name. People say she has a good voice to, but she really doesn't. What also pisses me off about her is how rich she thinks she is. If you watch her music videos, for example, 7 Rings, you can see her ego boost out. I hate this girl, and I will never like her.
@GeckoEyes, can I just say something? No one is forcing you to like her. But I've seen a lot of your comments on her, and you don't really respect opinions at all. Funny how people who like her are supposedly "put under a spell," but when it's for you saying rude things about her you suddenly know what an opinion is. Hypocrite much? Just because you don't like her doesn't mean you have the entitlement to get people to dislike her as well. Liking Ariana Grande does not mean you're put under a spell. It's called having an opinion smart-alic. And saying that she can sing doesn't mean she's put under a spell. This is a fact. Imagine saying you don't like a singer and then you can suddenly claim that they can't sing. Make it make sense. She spent her entire career following her dreams to become a singer, literally has amazing vocal ranges, like God she can sing, and then all you can do is compare her octaves to totally different people. What does Lewis Capaldi and Adele have to do with ...more
She is best. Her vocal is awesome. SHe is literary a QUEEN. And her high notes my god. When I hear I think 'is she a human' WOW best high notes. And what she don't have best vocal, best high note skills, beauty, hottest, sexist, billionaire. All I want from her collaboration with Joel Pimrntel Deleon my CELEBRITY CRUSH. This is my last wish really believe me this is true.
Please if ariana grande read this please... do a collaboration with Joel pimentel please... this is my last wish.
Ariana Grande's song One Last Time, is a really good and amazing song, but it's so emotional and sad. It's pretty much in reference to the Manchester Bombing that happened a few years ago and every single victim that was involved.

Ariana is a strong, confident, brave and kind woman. It's good enough that she can seriously sing so good, but just look at her. She cried and had pity for all those victims and not only visited them but made a One Love Manchester concert. I seriously wish I could meet her and just tell her how what she's doing is so touching and how much of an amazing confident woman she is. She was even crying. A lot. If I were there, I would've been crying too.

Although it was a few years ago, I still feel like crying whenever I hear One Last Time. The lyrics are literally making me tear up and I'm listening to this song right now and I feel like crying. The reason I'm posting this, is because this reminds me of the pandemic, and all those who got involved, ...more
PSearch List