Top 10 Songs That Should Be the National Anthem of the Earth
This is a hypothetical kinda thing. Pick ONE song, to represent the world as a people. Of every race, and every ideology. A song that bonds the world together like no other (And let's just exclude murderers in the time being)

1 What a Wonderful World - Louis Armstrong

Well, that would make the most sense. - gemcloben
2
Wavin' Flag - K'naan

3
Ode to Joy - Ludwig Van Beethoven

4
We Are the World - USA for Africa

Literally, We ARE The World - BeatlesFan1964
5
Across the Universe - The Beatles

6
Amazing Grace - Judy Collins

7
Echoes - Pink Floyd

The song is 23 minutes long, so I'm sure it has enough different sounding sections to represent ANYTHING, but I'm looking specifically at the section just before the vocals come in, and the vocal section. - higgsboson2142
8
Circle of Life - Carmen Twillie & Lebo M

9
Imagine - John Lennon

10
We Shall Overcome - Pete Seeger

The Newcomers
?
Survival - Muse

?
National Anthem of the Republic of China - Sun Yat-Sen
It has such a beautiful lyrics - UnderratedEpisodeAdvocate
The Contenders
11
Dark Was the Night, Cold Was the Ground - Blind Willie Johnson

The only song here to be featured on the Voyager Golden Record, sent out in 1977. Carl Sagan chose the song to represent the isolation and loneliness of the Earth in the vast darkness of space. - higgsboson2142
12
Mr. Blue Sky - Electric Light Orchestra

13
People = S**t - Slipknot

14
Earth Song - Michael Jackson

15
We Will Rock You - Queen

Yes yes yes
16
Get Together - The Youngbloods

17
Shudder Before the Beautiful - Nightwish

18
Colors of the Wind - Judy Kuhn

19
Blood Money - Dope

20
Amerika - Rammstein

21
Power - Kanye West

22
If We All Give a Little - Six4one

23 Wonderful Dream - Melanie Thornton
24
Mother Earth - Within Temptation

25
One Tribe - The Black Eyed Peas

26
We are One - The Lion King 2
Very yes. Much one. Such sequel.
27
I Am Not a Human Being - Lil Wayne

28
Dirty World - Dope

29
Demonoid Phenomenon - Rob Zombie

30
Home Means Nevada - Bertha Raffetto
Way out in the land of the setting sun,
Where the wind blows wild and free,
There's a lovely spot, just the only one
That means home sweet home to me.
If you follow the old Kit Carson trail,
Until desert meets the hills,
Oh you certainly will agree with me,
It's the land of a thousand thrills. - UnderratedEpisodeAdvocate
31
Believe It or Not - Joey Scarbury

32
Sweet Victory - David Glen Eisley

33
Bread and Butter - The Newbeats

34
Walk Outside - Dan Crow

35
Wonderful Christmastime - Paul McCartney

36
Kids in America - Kim Wilde

37
Vacation - The Go-Go's

38
Funiculi Funicula - Andrea Bocelli

39
The Arizona March Song - Margaret Rowe Clifford
Come to this land of sunshine,
To this land where life is young.
Where the wide, wide world is waiting,
The songs that will now be sung.
Where the golden sun is flaming
Into warm, white shining day.
And the sons of men are blazing
Their priceless right of way. - UnderratedEpisodeAdvocate
40
The Star Spangled Banner - Francis Scott Key

What else but the anthem of the world's #1 country? - UnderratedEpisodeAdvocate
41 Dixie - Daniel Decatur Emmett
42
Turn! Turn! Turn! (To Everything There Is a Season) - The Byrds

43
Greatness - Mark Steele

44
Sky Full of Stars - Coldplay

45
Cry - Michael Jackson

46
We Are One - Pitbull

47
Man In the Mirror - Michael Jackson

48
Octavarium - Dream Theater

49
It's a Small World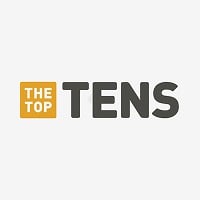 It's a Small World is a water-based dark ride located in the Fantasyland area at the various Walt Disney Parks and Resorts worldwide; these include: Disneyland Park in Anaheim, California, the Magic Kingdom at Walt Disney World Resort in Lake Buena Vista, Florida, Tokyo Disneyland, Disneyland Paris, ...read more.
50
Rule the World - Take that

PSearch List