Best Sports Teams that Never Won a Championship
There are many great sports teams with loads of talented players and regular season success that could just not get over the hump. Here are the best sports cores that never managed to bring home a championship.

The Top Ten

1 The Purple People Eaters' Minnesota Vikings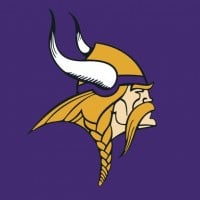 Years of Contention: 1968-1982

Core Players: Alan Page, Fran Tarkenton, Carl Eller, Ron Yary, Paul Krause, Jim Marshall, Chuck Foreman, Gary Larsen, Ahmad Rashad, Matt Blair
2
Jerry Sloan's Utah Jazz

Years of Contention: 1983-2003

Core Players: Karl Malone, John Stockton, Jeff Hornacek, Darrell Griffith, Mark Eaton, Bryon Russell, Adrian Dantley, Greg Ostertag, Blue Edwards, Adam Keefe
3
Jim Kelly's Buffalo Bills

They had a chance four times, but came up short on all of their attempts. It sucks, because Jim Kelly deserved at least one super bowl ring.
Years of Contention: 1988-1996

Core Players: Jim Kelly, Thurman Thomas, Bruce Smith, Andre Reed, Cornelius Bennett, Kent Hull, Steve Tasker, Jim Ritcher, Shane Conlan, James Lofton
4
Patrick Marleau's San Jose Sharks

Years of Contention: 1997-2017

Core Players: Patrick Marleau, Joe Thornton, Joe Pavelski, Owen Nolan, Evgeni Nabokov, Brent Burns, Teemu Selanne, Marc-Édouard Vlasic, Jonathan Cheechoo, Antti Niemi
5
Patrick Ewing's New York Knicks

Years of Contention: 1987-2001

Core Players: Patrick Ewing, John Starks, Charles Oakley, Alan Houston, Latrell Sprewell, Anthony Mason, Mark Jackson, Derek Harper, Larry Johnson, Charles Smith
6
Andy Reid's Philadelphia Eagles

Years of Contention: 1999-2012

Core Players: Brian Dawkins, Donovan McNabb, Brian Westbrook, Troy Vincent, Terrell Owens, Jeremiah Trotter, David Akers, LeSean McCoy, DeSean Jackson, Jon Runyan
7
2010s Texas Rangers

Years of Contention: 2009-2016

Core Players: Adrian Beltre, Josh Hamilton, Nelson Cruz, Elvis Andrus, Ian Kinsler, Yu Darvish, Michael Young, Neftali Feliz, Prince Fielder, Cole Hamels
8
Reggie Miller's Indiana Pacers

Reginald Wayne Miller is an American retired professional basketball player who played his entire 18-year National Basketball Association career with the Indiana Pacers.
Years of Contention: 1989-2005

Core Players: Reggie Miller, Mark Jackson, Jermaine O'Neal, Rik Smits, Antonio Davis, Dale Davis, Jalen Rose, Ron Artest, Stephen Jackson, Jeff Foster
9
Steve Nash's Phoenix Suns

Years of Contention: 2004-2010

Core Players: Steve Nash, Amar'e Stoudemire, Shawn Marion, Leandro Barbosa, Grant Hill, Raja Bell, Shaquille O'Neal, Jason Richardson, Boris Diaw, Kurt Thomas
10
Early 1980s-Early 2000s Portland Trail Blazers

Years of Contention: 1982-2003

Core Players: Clyde Drexler, Terry Porter, Rasheed Wallace, Cliff Robinson, Buck Williams, Kevin Duckworth, Arvydas Sabonis, Jerome Kersey, Scottie Pippen
The Contenders
11
Shaquille O'Neal's Orlando Magic
They were swept out of the playoffs three years in a row in three different rounds.
12
Jim Harbaugh's 49ers
Years of contention; 2011- 2014
Key Players; Frank Gore, Alex Smith, Vernon Davis, Bruce Willis, Patrick Willis, NaVorro Bowman, Michael Crabtree, Justin Smith, Dashon Goldson, Ahmad Brooks, Ray McDonald, Antoine Bethea
BAdd New Item