Best Mountaineers of All Time
Mountaineering (or alpinism) is the sport of mountain climbing.

The question here is: Who are the best mountaineers in history? Of course, teamwork is essential in climbing and many would argue that because of this there is no such thing as "the best" in this sport. But it is hard to deny that there are some individuals that simply rise above the others, that are brave enough to try new possibilities, that push the boundaries enough to leave a permanent mark in the sport. This list is for them.

The Top Ten

1 Jerzy Kukuczka

Jerzy Kukuczka was a Polish alpine and high-altitude climber, widely considered among the climbing community to be one of the best high-altitude climbers in history. On 18 September 1987, he became the second man to climb all 14 eight-thousanders, 13 of them without the use of supplemental oxygen, a feat he achieved in just 7 years, 11 months and 14 days. He climbed 4 eight-thousanders in winter, including 3 for the first time, and 2 in only one season (the only person so far to do so).

Kukuczka established new routes in 10 eight-thousanders (a still unbeaten record), including one on K2 in alpine style (the so-called "Polish Line" or "Suicidal route") which no one has ever repeated.

9 new routes on 8000m peaks, 4 winter ascents with 3 being first winter ascents on 8000m peaks, 1 normal route being Lhotse, apline style and solo ascents, unrepeated K2 s face route regarded as suicidal no other climber can match this record and all done in 8 years. Fell to death at 8,200m on massive lhotse s face on very hard route. Greatest climber!

2 Reinhold Messner

Reinhold Messner is an Italian mountaineer, adventurer, explorer, and author.
He made the first ascent of Mount Everest without supplemental oxygen (along with Peter Habeler) and was the first climber to ascend all 14 eight-thousanders.

One the criteria that should be strongly considered is if you do not die falling.

1st and best opened the doors for others to follow.His climbs were thought to be impossible and he is still with us That's how great be is

Changed the history forever.

3 Alex Lowe

4 Simone Moro

5 Hermann Buhl

Hermann Buhl was an Austrian mountaineer, considered one of the best climbers of all time. He was particularly innovative in applying alpine style to Himalayan climbing. He was the first person to ascend Nanga Parbat (solo and without bottled oxygen) and Broak Peak, both eight-thousanders.

Against all odds, all rules, a true legend!

6 Ed Viesturs

Edmund Viesturs is a high-altitude mountaineer and corporate speaker. He is the only American to have climbed all 14 eight-thousanders, and the fifth person to do so without using supplemental oxygen. He has summitted peaks of over 8,000 meters on 21 occasions, including Mount Everest seven times.

Great climber for many reasons. I like his risk management best.

7 Juanito Oiarzabal

Juan Eusebio Oiarzabal Urteaga is a Spanish Basque mountaineer. He was the sixth man to reach all 14 eight-thousander summits, and the third one in reaching them without supplementary oxygen. He was the first person to conquer the top 3 summits twice, and has summited eight-thousanders 25 times.

8 Kurt Diemberger

9 Anatoli Boukreev

Even Ed Viesturs regards him as Ong the strongest endurance climbers, he died tragically early. His ascent record of Denali of in around 10 hours onstrates his astounding abilities.

Hard ass. Sacrifices him self.

10 Sir Edmund Hillary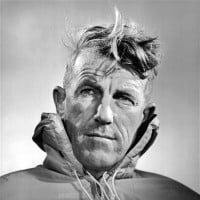 It is not the mountain we conquer but ourselves.
The Contenders
11 Walter Bonatti
12 Krzysztof Wielicki
13 Wanda Rutkiewicz
14
Tomaž Humar
One of the best mountain climbers ever.
Not only in my country, in whole world.
15 Tenzing Norgay
16
Carlos Carsolio
Several records, new routes and also the second youngest alpinist to conquer the 14 highest peaks in the world without suplemental oxygen.
17
George Mallory
He is my Great-Great Grandfather, so my opinion is biased, but he was a great mountaineer
18 Denis Urubko
19 Ueli Steck
20
Erhard Loretan
He just had three lungs...
He was just a truck
21 Daniele Nardi
22 Alexander Huber
23 Jean Troillet
24 Paul Preuss
25 Patrick Berhault
PSearch List