Best Heavy Metal Bands
The Top Ten
1
Iron Maiden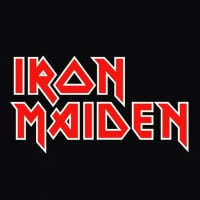 Iron Maiden are an English Heavy Metal / Hard Rock band formed in Leyton, East London, in 1975 by bassist and primary songwriter Steve Harris. The most critically acclaimed period for the band was from 1983-1989. With vocalist Bruce Dickinson, bassist Steve Harris, lead guitarist Dave Murray, rhythm ...read more.
Well, before voting for Metallica blindly.. You might want to listen to maiden... Just once...
1) Something Heavy? 2 minutes to midnight, Montsegur, Where Eagles Dare...
2)Awesome riffs? Rainmaker, Afraid to Shoot Strangers, Dance Of Death
3)Superb Solos? The Trooper( YES, AGAIN), Stranger in a Strange Land
4)Excellent Intros? No More Lies, Fear Of The Dark...
5)Best Vocals? Flight Of Icarus, Run to the Hills...
6)Epicness and awesome lyrics? Hallowed Be Thy Name, Rime Of the Ancient Mariner
7) Real Heavy Metal? Any thing by IRON MAIDEN!
UP THE IRONS! From India
Iron Maiden is heavy metal at it's best...
They have better live shows, better songs.
They have the best bassist. They have a great singer, great drummer and great guitarists...
Their songs have amazing solos, intros, riffs, vocals, drums, bass, lyrics that have deep meaning, etc.
And the best of all - they have been consistent for 30 years... And are still kicking ass.

Up the Irons! From India.

Iron Maiden rule...
They have been consistent over the years... And they will go on forever...
I bow to Maiden... They influenced many a band... Up the Irons!
Up the Irons! From Nepal. Iron Maiden has released 15 studio albums altogether. Metallica just 9. And seriously, "st. Anger"? The songs make the listeners think that Metallica has changed their genre to grunge metal or rap metal. Listen to 'St. Anger' song and you'll know how stupid rhythm they've got. I've all the albums of both the band and still I vote Maidens. Metallica are just making money by making stupid songs. They don't have any new things to think so they make songs like "of wolf and man", "ain't my bitch", etc. But they are not bad either. I like them but, (((! UP THE IRONS!
2
Metallica

Metallica is an American Thrash Metal band formed in 1981 . The original lineup was James Hetfield (Vocalist and Rhythm guitarist), Dave Mustaine (Lead Guitar), Lars Ulrich (Drums), Ron McGovney (Bassist). The group came into mainstream from their Self-Titled album and the hit single "Enter Sandman". ...read more.
One cannot resist such titillating lyrics as they lithe and throb from mastered instruments of pleasure as they seductively taunt and slowly tease all our most forbidden places with rhythms... Base lines... Solos... Versus... Unlike any prior... Like the naughty little girl... Lured so skillfully and willfully her most delicious desires... As each song, lip and breath... Move slowly working and working every sense of our being to a ones ultimate metal deliverance. Perhaps matched only by my pure carnal lust for all things naughty... Metallica is just that good.
No other bands can provide the energy that Metallica demonstrates. They have even perfected the heavy metal ballad through the years, which no other band has pulled off!
Metallica pretty much defines heavy metal for me. Metallica was the reason I started playing guitar. They are the reason I want to get a degree in music. Avenged Sevenfold are my next favorite but aren't as good as some other people Iron Maiden. I like where a7x is on this list. Four might be a little too high but top ten is good. But seriously though, Johnny Christ isn't nearly the best bassist ever. He just picks the guitar part on a bass. He is pretty much playing guitar on the bass. He is ridiculously overrated.
I love Metallica but they aren't really heavy, more thrash. They are one of the best thrash bands of all time though.
Metallica is my favourite band but they should be number two because they made st anger and lulu and iron maiden that are above them hasn't made that bad of an album
3
Black Sabbath

Black Sabbath were a Heavy Metal band formed in Birmingham, England in 1968 by guitarist and songwriter Tony Iommi, singer John "Ozzy" Osbourne, bassist and main lyricist Geezer Butler and drummer Bill Ward. ...read more.
Black Sabbath behind slipknot. Who came up with this list?
Geezer Butler, the Godfather of Heavy Metal. He wrote the first heavy lyrics, he is the best
People! These dudes literally defined the genre 'Heavy Metal'. They started the whole business and are the best, most hardcore heavy metal band that has come out. They live, breathe and sleep heavy metal. These dudes are the true gods. Tony Iommi- that dude kicks ass hard and Mr. Ozzy with his awesome vocals scares the pants of everybody else on this list. They rule. Period
Greatest allies of Rock Music, joining Metal with Classic Rock, where both Beatles and Black Sabbath can be present in the same music pantheon as gods.
4
Judas Priest

Judas Priest are a British heavy metal band that formed in Birmingham, England, in 1969. They are often referred to as one of the greatest metal bands of all time, and are even commonly called "The Metal Gods", after one of the songs on their 1980 album "British Steel". ...read more.
Judas is the definition of heavy metal, when the NWOBHM started around the '70s they brought the unique sound of the heavy metal, fast and heavy riffs, with the double bass gunfight of the painkiller album, down to the earth basslines ready to kick you of the chair and Halford, that's right Rob 'METAL GOD' Halford, one of the greatest(i assume people still have taste) singer in the whole world, awesome vibrato and high pitched banshee screams that I didn't hear even in horror movies, and the deep epic and technically perfect sound and co-ambition of the band that makes a perfect ambient with the two guitars K. K and Tipton (as said before the first band to include 2 guitarist) so this is not about respect for the oldies this is about knowing facts and having a bit of musical taste to make a difference between HEAVY METAL like judas priest and almost metal like avenged sevencrap or the poor bastards from Metallica whom have gotten over the age, in their 40s and can't pull a quick song ...more
If any band truly defines "heavy metal," it is Judas Priest. Just look to song titles like "Metal Gods" and "Heavy Duty." They brought leather and studs to the fore, and took Black Sabbath's doomy grooves in a more up-tempo direction, paving the way for NWOBHM and thrash, which gave birth to most metal genres we know and love today. Priest's influence is felt everywhere- from glam (British Steel and Turbo) to thrash (Screaming for Vengeance) to death and power metal (Painkiller).

Judas Priest are better than Iron Maiden because they started earlier and finished later (founded 1969, Rocka Rolla-1974, and Firepower-2018) vs. Iron Maiden (founded 1975, Iron Maiden-1980, and The Book of Souls-2015). In addition, Priest has experimented with far more sounds throughout their albums, and they have evolved much more than Maiden have (just compare Sad Wings to Painkiller, then compare Killers to Brave New World- sure, more punk influence, but how different ...more
wtf! judas priest is what straight up heavy metal is all about... I can't believe this, vox, guitars, drums everything about them is plain EPIC! jus listen to their unique sound... THAT IS METAL...!
should have been in top 5 at least...
It's so sad that about 60% of kids at my school don't know a thing about heavy metal, let alone the often overlooked metal gods, Judas Priest. All great musicians, and contributed a lot to rock and metal music.
I feel you, my friends look at my Megadeth sweatshirt and say "they spelled it wrong"
5
Megadeth

Megadeth is an American thrash metal band from Los Angeles, California. Megadeth was formed in 1983 by guitarist Dave Mustaine and bassist David Ellefson, shortly after Mustaine was fired from Metallica. They have released 15 studio albums to date, and have gone through many lineup changes, with Dave ...read more.
Genius band! They are gods of Thrash and Speed metal. Dave Mustaine is great composer and great guitarist. Also Nick Menza, David Efelson, Marty Friedman, Chris Poland, Gar Samuelson and Chris Broderick are also great musicians.
Megadeth's albums:
"Rust In Peace"
"Peace Sells... But Who's Buying"
"Countdown To Extinction"
"Youthanasia"
"Killing Is My Business... And My Business Is Good"
"The System Has Failed"
"Th1rt3en"

Are almost a definition of Speed metal and Thrash Metal genres.
Mustaine is also a god of Guitar riffs and solos. Before voting on someone else listen to:
- last riff of "Wake Up Dead" from "Peace Sells... But Who's Buying"
- intro riffs and solo of "Holy Wars... The Punishment Due" from "Rust In Peace"
- last riff and solo of "Hangar 18" from "Rust In Peace"
- solo and riffs of "Tornado Of ...more
Should be top 5. Brilliant band dave is arguably the best guitarist in the world. The band has continued to perform at a high level and overcome adversity many times.
7th?! Bloody hell this band has to be better than Metallica!
The worlds best comeback ever!
MUSTAINE rules!
After DM was fired from Metallica he formed Megadeth as a revenge against Metallica. It fulfils the spirit of heavy metal as a HATE ban!
6
Pantera

Pantera was an American Heavy Metal band formed in 1981 by guitarist Dimebag Darrell and drummer Vinnie Paul. The band started out as a Glam Metal act in the 1980s with little success. After discarding their original lead vocalist and enlisting Phil Anselmo, the band signed a major record deal with ...read more.
their music is heaviest. only this make pantera in at least 3. dimebag is legend!
pantera good! good
They aren't heavy metal but groove metal and how on earth are they heavier than death metal or grindcore? - Alkadikce
no respect for dimebag darrell?
Beast songs n albums like cowboys from hell and theyre very underrated
How is being in the top ten most popular metal bands among millions "underrated"? - Alkadikce
These guys need to be in the top 5. PanterA actually saved metal from grunge when all the other bands gave up. If it wasn't for Pantera, Metallica and those other bands would not have came back. They are in the metal hall of fame just for that. You have to know what the band did before just voting on this list. The level of greatness in this band is infinite, forget about the glam years and listen to the groove of, Cowboys from Hell, the power of Vulgar Display of Power, the brutal of Far Beyond Driven, the different trend of, The Great Southern Trendkill, and the unique of, Reinventing the Steel.
7
Slayer

Slayer is an American thrash metal band from Huntington Park, California, formed in 1981 by guitarists Jeff Hanneman and Kerry King. They rose to fame with their 1986 album Reign in Blood, and is credited as one of the big four of thrash metal bands, the others being Metallica, Megadeth, and Anthrax. ...read more.
Definitely one of my favorite bands for sure. Not the most talented musicians, but their songs are loved worldwide, and are timeless metal masterpieces.
Wow, my friend! Are you know what you say? :) slayer is not most talented musicians? Are you joking? :) reign in blood is heaviest metal album ever and you say they ain't most talented? I love others band but slayer must be higher than this!
Why these metal anti-gods didn't make it in the top ten is beyond any grasp of reality. With the combo solos of king and hanneman, the guteral screams and wails of araya, and drum master Dave Lombardo ( same level as Neil part and John Bonham). Four of the fiercest thrashers from show no mercys raw hate fueled lyrics all the way up to world painted blood. They have never let the hardcore fans down the same way so many other bands have (cough Metallica cough).
The only reason Slayer isn't higher on the list is because they're too heavy for most people, which is itself a statement of how agonizingly brutal this band was and still is. The guitar work is extremely fast yet harmonious between the two masters, which allows them to carry Araya's voice on simple riffs while he recites dark poetry, and cut in with screeching fast solos, many of which involve both guitars for added emphasis on certain parts. During this, a man named Dave Lombardo is making sure things are kept at a ludicrous pace, and while Slayer does have many slower paced songs these are usually lyrically more adept than those that are built directly from Lombardo's ungodly speed. Slayer may not have written the best songs, but they didn't try to, they just wanted to make the most kickass music they could, and what is metal if not a musical interpretation of kicking ass?
Slayer true metal band a real thrash/speed band great solos hardcore lyrics hardcore drums and Kerry and jeff just shred on guitar loved world wide influence on many bands Reign in Blood greatest metal album of all time Araya is a great bassist to me greatest band! Metallica was great on Kill 'Em All, Ride the Lightning, Master of Puppets,...And Justice for All but then bob rock f'd them up with the black album sure it sold but they let down the thrash fans. It gets even worse with Load, Reload and St Anger but came back with Death Magnetic! But surely slayer greatest band! RIP JEFF HANNEMAN THANKS FOR THE SHREADS SOLOS WE LOVE you. SLAYER FOR THE WIN!
8
Avenged Sevenfold

Avenged Sevenfold is an American heavy metal band, that was formed 1999 in California. Their longest lineup of members was M. Shadows (Vocals), Synyster Gates (Lead Guitar), Zacky Vengeance (Rhythm Guitar), Johnny Christ (Bass Guitar), and The Rev (Drums). ...read more.
You know that M. Shadows voice is the same in the music video and live..
You know that Johnny Christ has awesome fingers playing the bass..
Zacky vengeance & Synyster gates can play the guitar right and left handed...
You that I've saved the best and lastly Jimmy the rev sullivan can play the drums awesome & can play the vocals at the same time.
Even better. To my iommi lost two fingertips on his left hand, so he learned to play lefty
R.I.P REV awesome drummer was awesome in his parts of songs so sad he died
M shadow has best variety screams and clear, rev (R.I. P) was the best drummer ever, syn and zacky are best guitar duo ever and johnny christ is the best bassist, no doubt about it best heavy metal band.
In my personal opinion, Avenged Sevenfold is the best heavy metal band in the world because they have proven they can do absolutely anything! They can make any style of metal work. They can scream, they can sing, and in Hail to the King, they've proven they can pull off the Metallica, Iron Maiden, Black Sabbath sound.M. shadows voice is probably the most unique voice in the world. No one can sing like him. Synyster Gates and Zacky Vengeance are the best guitar duo in to world, and no one can shred a solo like Gates! Johnny Christ is an amazing bassist and he certainly knows how to make everything come together with the bass! Now Jimmy "The Rev" Sullivan was one of the best of the best! He was an inspirational drummer who always knew how to get the beat kicking! It was a tragedy what happened to him.. But now we move on to Arin Ilejay! Arin is another amazing drummer! What he did for the band in the Carry On, Not Ready to Die, and Hail to the King songs was amazing! He stepped up and ...more
9
Slipknot

Slipknot is an American Alternative/ Nu Metal band formed in 1995 from Iowa. The band is best known as one of the pioneers of the New Wave of American Alternative Metal during the late 1990s - 2000s and are distinguishable by the band's clothing choices, consisting of black/red jumpsuits and horror ...read more.
Maggot till I die m/
And seriously.. Look at your list..
Led zeppelin? Seriously? No doubt zeppelin is legendary.. But it's rock.. Not heavy metal.. Same goes for AC/DC
To me.. Slipknot is the best band in the world.. Their music is unique.. Long live the 8 and RIP Paul
@Sultan_of_Swing
1. Slipknot didn't ruin metal
2. Led Zeppelin is and was never metal. Black Sabbath and Deep Purple were the first metal bands.
Slipknot is a super awesome band! They should be the best band in the world because they have very unique instruments and find ways to make the most strangest instruments fit in there music, and it still sounds good! They are just so amazing!
For me it's world's best band... It's music is unique... Every time it comes up with new ideas... New hopes... And this band never disappoints its fans... It is an amazing band... It should have been in the first position.. And long live slipknot... And RIP paul gray
Best band since 1999 to hit the metal scene they have their own style and it involves heavy songs like diluted, my plague, scissors, iowa, and can also create songs like snuff, and sircle that's what I like most about them the have let the world know that they are the best because their songs have corey's hardcore screamo vocals and the next moment he has clean vocals that shows so much emotion slipknot deserves a spot in the heavy metal hall of fame!
10
Motorhead

Motörhead were an English heavy metal band formed in June 1975 by bassist, singer, and songwriter Ian Fraser "Lemmy" Kilmister, who was the sole constant member; guitarist and songwriter Larry Wallis; and drummer Lucas Fox. The band's harsh vocals and fast paced tempos helped inspire speed metal and ...read more.
AWESOME! If Led Zeppelin is the most classic rock band, Motorhead is the most classic metal.
Whoever is singing in that band is a beast at this style of singing.
Motörhead is far superior to half the bands above it. The only ones I'd pout up against it would be Black Sabbath. These are the bands who created heavy metal.
Motorhead are the best music they played and still is the best
The Newcomers
?
Queens Of The Stone Age

Queens of the Stone Age is an American rock band from Palm Desert, California, United States, formed in 1996. The band's line-up includes founder Josh Homme, alongside longtime members Troy Van Leeuwen, Michael Shuman, Dean Fertita, and recent addition Jon Theodore.
The Contenders
11
Dio

Dio was an American heavy metal band formed in 1982 and led by vocalist Ronnie James Dio, after he left Black Sabbath with intentions to form a new band with fellow former Black Sabbath member, drummer Vinny Appice.
R.I.P.

The Godfather of metal, he is the one who first created the devil horns hand signal that is now famous around the world as a symbol of heavy metal.

One of the greatest voices of all time, even in his last years.
Probably the best singers in heavy metal history RIP though
Try to find another singer that can last 50 years in a business of young talent and still school the youngsters. He started singing doo-wop music in the 50s and ended up being THE touchstone voice of heavy metal... That's nuts and pure talent!
Amazing, R.I.P. A true metal God. Dio the most influential vocalist. Every power metal band takes a page out of DIO's book
12
Disturbed

Disturbed is an American nu metal/ alternative rock/ alternative metal band from Chicago, Illinois. The band comprises vocalist David Draiman, bassist John Moyer, guitarist Dan Donegan, and drummer Mike Wengren. They are known for songs like "Down With the Sickness" and "Stricken" .
I LOVE DISTURBED! Disturbed has saved my soul so many times! I can't get enough of Disturbed, they plain-out rule the world and blow away every other band! I am intoxicated with Disturbed, they are the BOMB! VOTE DISTURBED! People who don't like Disturbed don't know how to live!
Disturbed has been my best friend since the first album came out. David Draiman's voice just gives it the perfect effect. Man!
I like the sounds of Disturbed instruments. The lead singer has the perfect voice for rock music. I enjoy listening to their music, it is fascinating.
Personally, disturbed is my favorite band of all time. But I can see why some of these bands are higher on this list. I think disturbed should at least be top 10 man like come on. David Draiman has one of the greatest voices of this generation of metal
13
Lamb of God

Lamb of God is an American heavy metal band from Richmond, Virginia. Formed in 1994, the group consists of vocalist Randy Blythe, guitarists Mark Morton and Willie Adler, bassist John Campbell, and drummer Chris Adler.
You gotta be kidding me!
Log in 13th? It should be third.. Just behind iron maiden and Metallica!
Listen to laid to rest, walk with me in hell, black label and omerta to believe it yourself.. Also now you've got something to die for... I haven't heard a bad song by this band yet!
Lamb of God has some of the best lyrics I've ever heard in any band of any genre. They are one of the few bands I've ever heard whose music and lyrics come together like clockwork. They've had consistently amazing albums throughout their career and their live shows are nothing short of cathartic. I understand that it's competing with older bands that have seniority when it comes to this genre of music, but lamb of god is the best band all around when considering anything within the past 10-15 years.
What's wrong with you all! Guys! This is the best heavy metal band for me and I think it must be in the top 5 or not even top 5 but the first and you must listen first then judge they're really awesome!
Lamb of God demonstrates the raw and legendary talent of guitars and drums. Randy has the one of the most unique voices of Heavy Metal. They are not your standard metal band, but a ridiculous combination of Legendary musicians.
14
Anthrax

Anthrax is an American thrash metal band from New York City, formed in 1981 by guitarist Scott Ian and bassist Dan Lilker.
THIS BAND DESERVES TO BE IN THE TOP 10, it's one of the big 4 and deserves s spot, its lyrical genius and sick guitar riffs easily beat all the other bands.
Just for the sake of giving Anthrax some attention on here, I'll give 'em some lovin':

Anthrax are arguably the greatest heavy metal band of all time. Are they my favorite? Probably not, no. But trust me when I say that they deserve hella recognition. Back when they got started, they became one of the most influential speed metal of not just the 80s but of all time, being regarded as one of the members of the Big Four of the Thrash.

By the time 1990 had rolled around, Anthrax was getting ready to release the incredibly mature and well-developed 'Persistence of Time', a record which demolished the typical expectations of the Anthrax fan with absolutely pummeling riffs and conceptual themes of nuclear holocaust and the need for peace. Following this ridiculously kick-ass album, Anthrax collaborated with Public Enemy and released the song 'Bring the Noize'. This popular song is often seen as the catalyst for the fusing of rap and rock/metal which, like it or not, dominated ...more
A7X and Slipknot should be replaced by anthrax and dio ;in this list
Anthrax is part of the Big 4 they deserve to be up there.
15
Led Zeppelin

Led Zeppelin was an English rock band formed in London in 1968. The group consisted of Robert Plant (Vocal), Jimmy Page (Guitar), John Paul Jones (Bass, Keyboard) and John Bonham (Drums). The band's heavy, guitar-driven sound, rooted in blues and psychedelia on their early albums, has earned them recognition ...read more.
led zeppelin rocks and going to california is my favorite song of all time and stairway to heaven, kashmir too!

Led Zeppelin is one of the best rock bands however I have voted in the Heavy Metal category because I think heavy metal is influenced by Led Zeppelin and other bands that were not strictly 'heavy metal' such as Killing Joke. The magazine Rolling Stone described Led Zeppelin as "the heaviest band of all time".
If you listen very hard, Led Zeppelin I defined the genre of hard rock for the years to come. Every band in the late 60s and through the seventies drank from the Zepp bottle. If Communication Breakdown is not a heavy metal statement, then Paranoid from Sabbath is not either. In the late sixties a lot of bets for the metal sound were placed: Blue Cheer, Iron Butterfly, Steppenwolf, Cream, Jeff Beck, Hendrix... But the jackpot went to Led Zeppelin, they took the blues, jazz, psychedelia, country, folk and made a great synthesis, something as wild as the blues, complicated as jazz, ethereal as country and intelligent as folk, known as heavy metal. When you think seventies in music you think LZ, just like sixties-Beatles or fifties-Presley, just like that.
Not sure if they really are heavy metal. But since they are Led Zeppelin, the greatest band ever, that alone qualifies them for number of all lists including hip hop which shouldn't even have a list.
16
Five Finger Death Punch

Five Finger Death Punch, often shortened to Five Finger or Death Punch, also abbreviated as 5FDP or FFDP, is an American Alternative Metal/Alternative Rock band from Las Vegas, Nevada. Formed in 2005, the band's name comes from the kung fu movie The Five Fingers of Death.
can't get enough of them 8 albums to date and going strong it just hits home
Ivan Moody is under rated. This band has talent at all positions, amazing talent... The fact that their material continues to get better and better with each album should prove their worth of a top 5 spot for artists currently producing music. This list is hilarious because its more over voted than American Idol. Love what you love, but just keep fk'n rocking'!
I love this band they are the best band ever I'm a die hard fan, you guys rock.
How has this band not been added yet? Definitely in my top 3!
Listen to their new album American Capitalist, its EPIC!
17
Guns N Roses

Guns N' Roses is an American hard rock band from Los Angeles formed in 1985. The classic lineup, as signed to Geffen Records in 1986, consisted of vocalist Axl Rose, lead guitarist Slash, rhythm guitarist Izzy Stradlin, bassist Duff McKagan, and drummer Steven Adler. Apart from hard rock they are also ...read more.
This band is amazing it deserves to be higher on the list no question
Guns N' Roses should be in the top ten
Really Awesome, It should be on no. 1 instead of 19
How are they only ranked 21, They are number 1 in my books, they had loads of hit songs greatest rock band on the planet.
18
Ozzy Osbourne
Over all, great band. It was a great milestone for all of heavy metal. Should defiantly be higher up on this list.
Ask 90% of bands on this list who is your biggest influence and they were say Ozzy. Are you kidding me 36 what a joke.
WAY higher guys like two behind Black Sabbath
Randy. Rhoads.
19
Death

Death was an American death metal band formed in 1983 by Chuck Schuldiner. Death is considered to be one of the most influential bands in heavy metal and a pioneering force in death metal. Its debut album, Scream Bloody Gore, has been widely regarded as the first death metal record, while the band's ...read more.
Because Chuck reinvented metal after it had already been reinvented loads of times before. Death took thrash metal to new limits. It became the genre we now know as 'Death Metal' which is named after them for obvious reasons. Undoubtedly the best death metal band ever and arguably the best thrash metal band ever as well. They were very influential in metal and completely under-rated because of sell outs like Metallica.
Death should be around No.5 because of its contributes to metal music. Black Sabbath started this genre and Judas Priest makes metal becoming 'Metal', Slayer invented true extreme metal, Death completed death metal and Bathory completed black metal. Those bands should be top 5.And to me, Death is the best.
The most famous death metal band that has sold millions of records around the world. Chuck Schuldiner may be one of the greatest guitarists ever to have lived.
So Death's success is now determined by Metallica? If Metallica are sell outs then it would logically make them an easier target to dethrone would it not? Also, Death Metal is a sub genre of Thrash. Also, Possessed are the first Death Metal band. They're not of the calibre of Death, but Seven Churches is the first Death Metal album.
20
System of a Down

System of a Down formed in 1994 as an Armenian-American Alternative Metal group from Glendale, California. The band name is sometimes shortened to System or SOAD. ...read more.
Not even 15? System of a Down is epic! You need to hear chop suey, lonely day, streamline, I can go on forever naming great songs. I kinda knew metalica would be first (and I am happy about that I love metalica) bot System of a Down is epic and so is children of bodom.
System of a Down is the most innovator, creative and consistent metal band.

- Amazing guitar riffs and bass line.
- insane drums. Heavier than lots of blast beat bands.
- One of the most beautiful voices in the world, Tankian, mixed with well executed screams by him and Daron. Their voices together are simple pretty.
- Epic Lyrics.

I could be showing many points proving System of a Down is the top 1 metal band. Unfortunately, tradition and the long career influences people to think Iron Maiden and Metallica are better. But they're not.
What? This should be number #1... Darons guitar skills are awesome.. Combined with serjs and shavos music skills... Why... System of a Down must be at least intop 5 bands.. This band headlined download and had the most greatest audience of all time... System of a down rules... They are the best
My Favorite Heavy Metal Band Is System Of A Down And I Know It Is Hard To Understand What They Are Saying When They Sing But I Kinda Understand It And My Favorite Song I Love Is Chop Suey And Smooth Criminal I'm A Fan Have Heavy Metal Bands They Are So Cool And Punky The Guitarist Guy Is Unbelievable Good And The Drummer Guy Is Incredible
21
Queensryche

Queensrÿche is an American progressive heavy metal band formed in 1982 in Bellevue, Washington, out of the local band the Mob. They released their self titled EP in 1984, but didn't gain notoriety until the release of their critically acclaimed album Operation: Mindcrime in 1988. As of now, they ...read more.
Oh my god guys seriously!? This band released Operation Mindcrime the greatest album ever, but everything else is a steaming pile of feces.
Unmistakable voice! Melodic riffs!
I like 'Rage for Order' better. It is a lot more progressive and experimental than 'Operation Mindcrime' - as great as that album is. Check out Evergrey's 'The Inner Circle' if you want a more metallic progressive album. It's a conceptual masterpiece.
Oh, Come ON! Take a minute to listen to these awesome vocals and range
22
Motley Crue

Mötley Crüe was an American metal band formed in Los Angeles, California on January 17, 1981. The group was founded by bassist Nikki Sixx and drummer Tommy Lee, lead vocalist Vince Neil and lead guitarist Mick Mars.
Great artist, could be good for motley crue that they was smoking 5 cigarettes per. Day and max 2 drinks during the weekend, in order to preserve health and the clear singing voice
They're men dressed like drag queens, playing glam metal for groupies who look almost as pretty as they do. Next fad please.
Out of all the sleazy glam metal hair bands... Motley was by far the best, definitely deserve to be a lot higher on this list
Motley crue are living legends, with fans across the world, they should try to make a European tour, for example to beatiful Denmark
23
Rainbow

Rainbow are a British rock band led by guitarist Ritchie Blackmore from 1975 to 1984 and 1993 to 1997. They were originally established with Ronnie James Dio as the lead singer and lyricist. Rainbow were ranked No. 90 on VH1's 100 Greatest Artists of Hard Rock. The band has sold over 28 million albums ...read more.
This band was at it's best when Ronnie James Dio was in the band and it sold the most records with him on vocals, after they got rid of Ronnie they started declining.
The expression "got rid of Ronnie" isn't correct. Nobody wanted to get rid of him.
Rainbow is a amazing band and I think they deserve to be in the top 50 at least
What the hell is rainbow at 70 for?! They should be at least top 5
Power metal bands should learn from Ritchie Blackmore's Rainbow first.
24
Rammstein

Rammstein is a German Neue Deutsche Härte and Industrial Metal band consisting of Till Lindemann (vocals), Richard Kruspe (guitar), Paul Landers (guitar), Oliver Riedel (electric bass), Christoph Schneider (drums) and Christian Lorenz (keyboard), that formed in 1994 in Berlin . ...read more.
Rammstein have the best songs ever. I am crazy to find perfection into songs, and so far only Rammstein could offer to me all this perfection. They should be number one. Yes, Iron Maiden is one of the first metal bands, Slipknot and Korn are the parents of heavy metal, but GOD, Rammsten gave a totally new format to the metal. Their poems transformed into art pieces are just amazing. I never can get enough of Rammstein. They are just genius. I wish soon they to make another concert to can be there and see them for the first time live. They inspired me in my life. For sure Rammstein is a religion, just that for me is only the best band ever. Also what I like at them, they don't make songs against a religion or against atheism, they only create amazing melodies for everybody!
Rammstein is simply the best! I saw them live and it was by-far the best live act ever. Their music meshes with different aspects of different cultures and brings it back to face with a great heavy metal sound. Always entertaining and artful. LONG LIVE RAMMSTEIN!
Rammstein are metal gods! Maybe not the expected heavy metal or death metal, but they reintroduced a little used sub-genre of metal - industrial metal.
This band sucks and always has how can you consider this garbage music? People that like this garbage have 0 taste in music and would not know good music if it slammed them in the face only losers listen to this garbage!
You sound like basically everyone's parents when they hear what their kids listen to.
25
Edguy

Edguy is a heavy metal band from Fulda, Germany that was founded in 1992 by 14-year-old students Tobias Sammet, Jens Ludwig, Dominik Storch and Dirk Sauer.
Amazing power metal from Germany
Edguy seems to be the closest band to iron maiden
PSearch List