Best Heavy Metal Bands
schwanie
The Contenders: Page 5
81
Savatage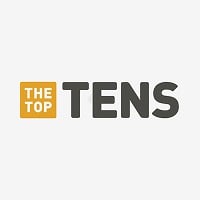 Savatage is an American heavy metal band founded by the brothers Jon and Criss Oliva in 1978 at Astro Skate in Tarpon Springs, Florida.
These guys rock. Had to vote for them, just because of how underrated they are. Just listen to tracks such as "Dead Winter Dead" and "Hall of the Mountain King", both title tracks to even greater albums. You won't be disappointed.
Most underrated band I'm history. No point of trying to explain in a few words what as building on for years. Does Trans-Siberian Orchestra even ring a bell?
I cannot believe nobody voted for savatage
You guys know nothing
Savatage at #151 you people don't know sh*t. Savatage at least be in the top 15 they are far better than 90% of the so-called metal bands on this pathetic list. People get some music knowledge and stop basing your opinion on popularity and hype, poser's.
82
Overkill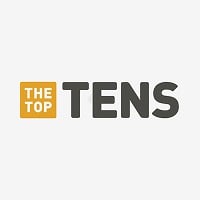 Overkill is an American thrash metal band, formed in 1980 in New Jersey. They have gone through many line-up changes, with singer Bobby "Blitz" Ellsworth and bassist D.D.
Not heavy metal, but the best and most under-rated trash metal band ever. Unlike Metallica, they have great vocals
Really, Overkill not mentioned until #123?
Not heavy metal? Who on Earth would say that? You do realise that crossover, metalcore, deathcore, thrash, NWOBHM, death, black, post-hardcore etc. Are all metal movements, retard?
Oh, I get the prank. Lol. Yes, Blitz is a unique talent, no question, but I find his thrash rhythm guitaring to be trash.
V 2 Comments
83
Fear Factory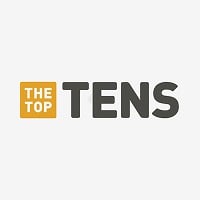 Fear Factory is an American heavy metal band that was formed in 1989. During the band's career, it has released nine full-length albums and has evolved through a succession of styles, including industrial metal, death metal, groove metal, and thrash metal.
The list gets better as it goes. Everyone knows Demanufacture is one of the greatest thrash albums ever made. And if you say it's not metal, here's a hint: it's called thrash METAL!
+5 for Demanufacture, Obsolete, and Genexus. Demanufacture is undeniably one of the best thrash albums ever made.
84
Animals as Leaders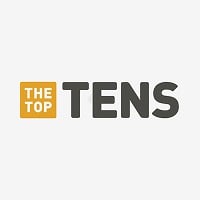 Animals as Leaders is an American progressive metal band from Washington, D.C. It is composed of guitarists Tosin Abasi and Javier Reyes along with drummer Matt Garstka, having been formed by Abasi in 2007. Their musical style has also been described as djent.
V 1 Comment
85
Primal Fear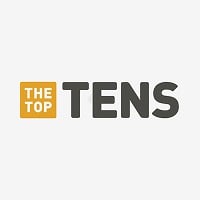 Primal Fear are a German metal band formed in 1997 by Ralf Scheepers and Mat Sinner. They play heavy metal, power metal and speed metal. Primal Fear remind of Judas Priest but Primal Fear are faster and heavier. They use twin (dual) lead guitars. Ralf Scheepers voice reminds of Rob Halford.
Primal Fear is the consummate heavy metal band, their brand of classic power metal is timeless and they do what they do extremely well
86
Rob Zombie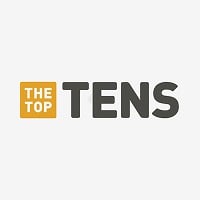 Rob Zombie is an American heavy metal musician, film director, screenwriter and film producer. His career launched in 1985 when he formed the heavy metal band White Zombie. Following their breakup, he began a successful solo career. Zombie began directing in the early 2000s. His most famous movies are ...read more.
How is rob zombie not even top 20, people who vote on here are retarded
87 Pungent Stench
88
DevilDriver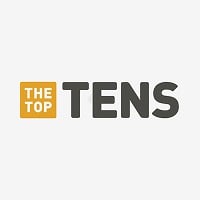 DevilDriver are an American heavy metal band from Santa Barbara, California, formed in 2002, consisting of vocalist Dez Fafara, guitarists Mike Spreitzer and Neal Tiemann, bassist Diego "Ashes" Ibarra and drummer Austin D'Amond.
Seriously, way higher on the list! Great instrumentals, vocals and lyrics-basic of all metal heads!
They deserve to be way higher on this list
Great Heavy Metal Band!
Not number 1 but way way higher than 90
89
Fozzy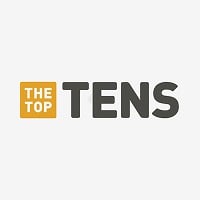 Fozzy is an American heavy metal band, formed in Atlanta, Georgia, in 1999 by lead singer Chris Jericho and guitarist Rich Ward.
Chris Jericho rocks! Leader a wrestler. Fozzy is a band who sings just like Ozzy Osbourne. Fozzy is good Heavy metal band.
Black Sabbath may have invented heavy metal but Chris Jericho invented Black Sabbath because Chris Jericho is the inventor of everything!
Chris Jericho is the best singer in the world! He is awesome!
My favourite from The Muppets.
V 2 Comments
90
Black Label Society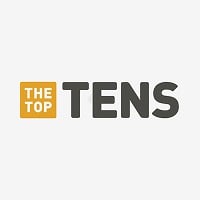 Black Label Society is an American heavy metal band from Los Angeles, California formed in 1998 by Zakk Wylde.
Lot of people said Ozzie had a great instinct for hand picking his guitar players. Zakk did a great job with Ozzie, and cannot say that I agree with his work in BLS. Of course the guitar work is awesome but the alternative edge draws the metal concept from the songs, it does not go with the Ozzie-like style he is trying to portray, however it should be placed between 20 and 40 on the list.
Zakk wylde gives excellent vocals and has plenty of emotion just listen to dead medow, blood is thicker than water. I also just love the riffs and melodies such as in demise of sanity or funeral bell.
#78? Some of the best music, lyrics and guitar rifts of all time...a true metal aficionado would have BLS in the the top 10 at the very least.
V 1 Comment
91
AC/DC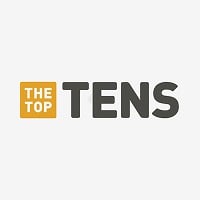 AC/DC are a Australian hard rock band, formed in November 1973 by brothers Malcolm and Angus Young, who continued as members until Malcolm's illness and departure in 2014. They were fronted by Bon Scott until his untimely death due to alcohol poisoning in 1980, after which they hired Brian Johnson to ...read more.
You have to be kidding! AC/DC is one of the best metal bands ever. It has one of the greatest guitar rest ever: Angus Young. Best classic songs: whole lota Rosie, high way to hell, back in black, the razors edge... At least should be In the top five after iron maiden, Judas Priest and Metallica... If you like metal you like AC/DC!
A lot of people find AC/DC's vocals annoying, and the guitarists are nothing special. They are no better than your average metal band.
Lol! How can you even contemplate AC/DC - one of the greatest hard rock acts in history - are metal? Even worse, no metal band worth their salt are even influenced by them in any way, shape or form? Are you the individual who said 'Metallica aren't heavy, they're thrash? '
I agree. Heard the other day that the highest selling hard rock album of all time is Back in Black. 23. I don't think so. They are like The Rolling Stones of Heavy Metal. Along with AeroSmith
Simple the BEST!
V 11 Comments
92
Dimmu Borgir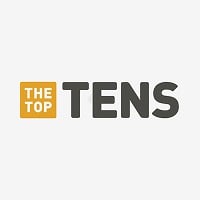 Dimmu Borgir is a Norwegian symphonic black metal band from Oslo, Norway, formed in 1993. The name is derived from Dimmuborgir, a volcanic formation in Iceland, the name of which means "dark cities" or "dark castles/fortresses" in Icelandic, Faroese and Old Norse.
Surely deserves a place in the top 10
Its my fvrt band
Drummer is god
Fast and dynamic twin pedal
Best symphonic death metal band Ever!
93
All That Remains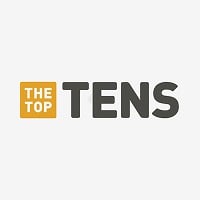 All That Remains is an American heavy metal band from Springfield, Massachusetts, formed in 1998. They have released eight studio albums, a live CD/DVD, and have sold over a million records worldwide.
'Fall of Ideals' is one the greatest THRASH albums of all time, they have never claimed to be metalcore, and are a top-shelf metal band that capable of executing any style of metal they want. Incredible musicians, too.
This band has everything to offer. Unlike many bands ranked ahead of this, they are actually metal. Not a single album has disappointed me and they will continue to be one of my favorite bands to listen to.
What is wrong with everyone? 15% of the bands on this list aren't even Metal Bands!
I almost cried when I saw this down at 95. 95! WHAT!?!?!? THIS BAND ROCKS! - heavymetalrocker777
V 4 Comments
94
Deftones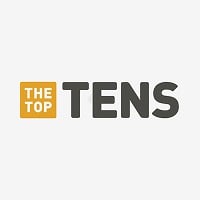 Deftones are an American alternative metal band from Sacramento, California. The band, which was founded in 1988, consists of Chino Moreno, Stephen Carpenter, Frank Delgado, Abe Cunningham and Sergio Vega.
In my opinion the best band I have ever heard! Chino is an absolute lyrical genius and deserves a much larger following. The music from this band can evolve from sinister to Beautifully uplifting in just one track. They should be number 1 in any list!
Just listen to there song Elite
Chino sounds like the lead singer of The Cure. No, really. He does.
V 1 Comment
95
Thousand Foot Krutch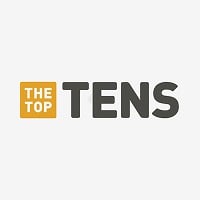 I love TFK to death, but... They're not metal, they're hard rock. Put them on another list/
This band in my opinion is one of metals yet to be fully discovered gold mine and should seriously be looked into they've been around for longer than most people realize and they really arnt that bad a good dose of tfk (thousand foot krutch) and I'm ready to hi the wolrd
96
Motionless in White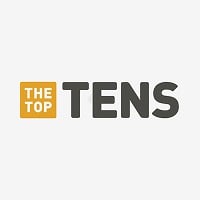 Motionless in White, often abbreviated MIW, is an American metalcore band from Scranton, Pennsylvania.
This band is like Slipknot, Marilyn Mansion and Ramstein getting it on and having the most wicked metal baby ever. UM, or something like that... All I have to say is Devils Night is the best song out right now!
Seriously?!? 155? MIW is great! It belongs to top 10 com'n :/
97 Living Sacrifice
98
Heaven & Hell
Black Sabbath without Ozzy is not Back Sabbath, it is Heaven and Hell. Both vocalists were indispensable.
V 2 Comments
99
Gojira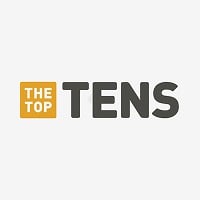 Gojira is a progressive metal band from Bayonne, France. The band was known as Godzilla until 2001. Gojira is composed of Joe Duplantier on vocals and rhythm guitar, his brother Mario Duplantier on drums, Christian Andreu on lead guitar, and Jean-Michel Labadie on bass.
Amazing band! Every song is good, heavy and every band member is so talented (especially the drummer and vocals).
Brilliant live band and all really nice people willing to spend time after a tiring gig to talk to fans. Talk and listen! Modest and appreciative people.
Best band on planet earth
Probably one of the best metal bands in the 2010's
V 2 Comments
100
Rush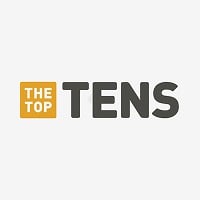 Rush is a Canadian progressive rock band that was formed in 1968. Even though the only founding member still in the band is Alex Lifeson (Guitar), the band is most well-known for their current members Neil Peart (Drums) and Geddy Lee (Bass, Vocals). ...read more.
Rush at 87? Are you people insane? First of all three person band. And one of those happens to be Neil Peart the best drummer of all time.
Actually you can not rate them in a list of heavy metal bands. They should be placed on the top 10 of best 100 progressive/hard-rock bands ever together with Cream, Hendrix, Zepp and the likes.
"Rush" - Always amazing musicians skill wow
"86" nah sorry mate
Don't classified them as HM
But best musicians ever
Should be number 1
PSearch List
Recommended Lists
Related Lists

Top 10 New Wave of American Heavy Metal Bands

Best Modern Heavy Metal / Metalcore Bands

Most Underrated Heavy Metal Bands

Best Debut Albums From Heavy Metal Bands

Most Influential Traditional Heavy Metal Bands
List Stats
23,000 votes
367 listings
8 years, 217 days old

Top Remixes (151)

1. Metallica
2. Slipknot
3. Slayer

surfacing

1. Iron Maiden
2. Queensryche
3. Avenged Sevenfold

tommydeath

1. Metallica
2. Black Sabbath
3. Iron Maiden

MADK
View All 151
Posts
IronSabbathPriest
Error Reporting
See a factual error in these listings? Report it
here
.