Most Underrated Hardcore and Metalcore Bands
This will list some of the most underappreciated and underrated bands in the Hardcore/Metalcore genre. Vote for what you think is the most underrated.
The Top Ten
1
Earth Crisis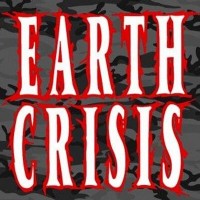 They have one of the best covers of paint it black - XxSEVEREDHUMANITYxX
Destroy the Machines is a Hardcore classic! A band that doesn't get a lot of recognition but definitely should. This band is probably my personal favorite out of all the bands on this list which is why I put them at number 1. - cjWriter1997
2
Gorilla Biscuits

Gorilla Biscuits is a New York-based hardcore punk band originally formed in 1987. The band currently consists of Anthony Civarelli, Walter Schreifels, Arthur Smilios, Alex Brown and Luke Abbey, and is signed to Revelation Records.
Only around in the late 80s but these guys were incredible! They have released 2 albums and both are pretty great hardcore punk records. - cjWriter1997
3
Cro-Mags

They also can be considered Crossover Thrash as well. These guys have a pretty big cult following and their honestly one of the best hardcore bands in existence - cjWriter1997
4
Infest

Pioneers of Powerviolence and an incredibly underappreciated band. Please note that most of their stuff is not on many streaming services. They have some albums on YouTube. No Man's Slave and their self-titled. - cjWriter1997
5
Uniform Choice

Screaming for Change is insanely good hardcore punk album that doesn't get a whole lot of attention. - cjWriter1997
6
DYS

Pretty underrated when it comes to recognition for hardcore music. They veered into Heavy Metal later in their career as well - cjWriter1997
7
Sick of It All

They also as well can be considered Crossover Thrash in some cases. They have a pretty good set of albums to choose from. I'd say start with Scratch the Surface - cjWriter1997
8
Throwdown

Beyond Repair is an awesome Metalcore album. These guys would later go in a more groove metal direction in the mid 2000s. - cjWriter1997
9
Chain of Strength

Only one album, "The One Thing That Still Holds True" and it's worth checking out if your want some underrated hardcore stuff - cjWriter1997
10
Heaven Shall Burn

Heaven Shall Burn are a German metalcore band from Saalfeld, formed in 1996. The band consists of vocalist Marcus Bischoff, guitarists Maik Weichert and Alexander Dietz, bassist Eric Bischoff and drummer Christian Bass.
These guys are pretty sick, I would definitely recommend them. - cjWriter1997
Very good!
The Contenders
11
Architects

Architects is a British Metalcore band formed in 2004 in Brighton, East Sussex. Consisting of five band members, Architects' discography consists of seven studio albums and one split EP.
12
Youth of Today

Definitely worth checking if you are any fan of Hardcore punk. They have some underappreciated hardcore music in their discography. - cjWriter1997
13
N.O.T.A.

None of the Above. - THC13
14
Feed Her to the Sharks
Their first two LP are masterpieces. They blend in virtuosity, speed and power without forgeting about harmony and melody. Give them a try or go feed the sharks.
15
Litmus Green

16 A Crowd of Rebellion
17 Converge
18
Hatebreed

Hatebreed is an American metalcore band from Connecticut, formed in 1994. They have released 7 studio albums to date, most recently The Concrete Confessional on May 13, 2016. Their musical style blends influences from hardcore punk and heavy metal; a prominent band within the hardcore scene, they have ...read more.
19
Miss May I

Miss May I is an American metalcore band from Troy, Ohio. Formed in 2007, they signed to Rise Records in 2008 and released their debut album, Apologies Are for the Weak through the label while the members were still attending high school.
20
The Raven Age
Blown away by their music when they opened for Iron Maiden in 2019. Just phenomenal
21
For Today

For Today is an American Christian metalcore band from Sioux City, Iowa, formed in 2005. They are currently signed to Nuclear Blast Records.
BAdd New Item