Most Underrated Metal Singers
gemcloben
The Top Ten
1
Ian Gillan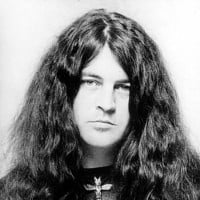 Ian Gillan is an English singer and songwriter. He originally found success as the lead singer and lyricist for Deep Purple, and the original singer on the rock opera concept album Jesus Christ Superstar by Andrew Lloyd Webber, where Gillan had the leading role (Jesus Christ).
Yep. Smoke On the Water, Highway Star, both great and my favorites. This guy may not be the heaviest of all metal at all, but he is indeed underrated, he should be in the top ten best!
Severely underrated - 4 octave vocal range (same as Freddie and Rob Halford) and Gillan was the guy who put together the basic elements of metal singing style, including screams. There were screams before him but he made screaming part of the vocal art. - Metal_Treasure
He is one of the best rock singer ever...
2
Chuck Billy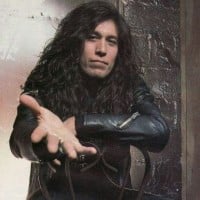 Charles "Chuck" Billy is an American vocalist, who is best known as the vocalist for the thrash metal band Testament.
James Hetfield is good, but to me, Chuck Billy is the best thrash metal vocalist.
3
Hansi Kürsch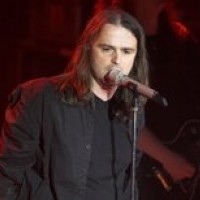 Hansi Kürsch, born Hans Jürgen Kürsch, is the lead singer, lyricist, co-composer and bassist for German power metal band Blind Guardian . Heavily influenced by Freddie Mercury, he creates a huge choir effect by overdubbing his own voice multiple times in complex, overlapping vocal harmonies. He records ...read more.
Most underrated. Meaning, the gap between his great vocal skills and level of popularity is the biggest. - Metal_Treasure
I'd say he's more unnoticed than underrated. - IronSabbathPriest
4
Randy Blythe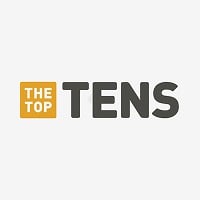 David Randall "Randy" Blythe is the vocalist and lyricist of American heavy metal band Lamb of God and side-project band Halo of Locusts.
5
Blaze Bayley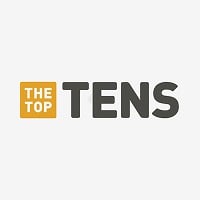 Honestly, many people look down upon Blaze simply because he couldn't fill the impossibly huge shoes left behind by Bruce Dickinson. Blaze has a completely different voice than Bruce and gave a whole new tone to Maiden. Some of the Blaze era songs aren't the best (The Angel and The Gambler is the worst Maiden track yet), but The Clansman, Virus, The Sign of The Cross, Futureal, Man on the Edge, Como Estais Amigos, and Lord of the Flies are all great songs.
Plus, Blaze's solo track Escape Velocity sounds like a track made by Iron Maiden. It's a damn good tune that should get more recognition.
6
Tom Araya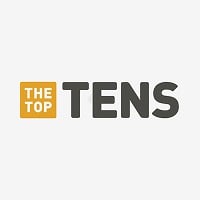 Tomás Enrique "Tom" Araya Díaz is a Chilean American musician, best known as the bassist and vocalist of the American thrash metal band Slayer.
Underrated? Are you kidding me? He's the opposite.
He is OVERRATED.
O-V-E-R-R-A-T-E-D.
Does he have influential Thrash Metal vocals? Maybe.
Does he have good Thrash Metal vocals? No!
Get him off this list.
7
Tobias Sammet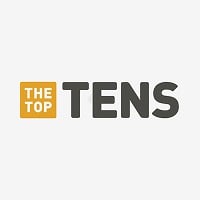 Tobias Sammet is a German metal musician, best known as the vocalist and primary songwriter of the power metal band Edguy, as well as the founder, main singer and bassist of the metal opera Avantasia.
Godly voice, advanced vocal technique. The guy is very underrated. - Metal_Treasure
8
Tim 'Ripper' Owens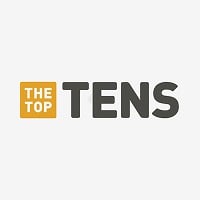 Timothy S. "Ripper" Owens is an American heavy metal singer who first gained attention as the lead singer of Judas Priest, and then Iced Earth. He took the nickname "Ripper" from the Judas Priest song "The Ripper" during his time in the tribute band "British Steel". He currently performs with Beyond ...read more.
9
Michael Kiske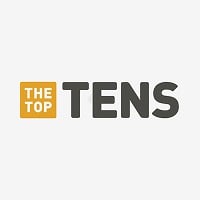 Michael Kiske is a singer best known as the former lead vocalist for the German power metal band Helloween.
Michael Kiske and Hansi Kürsch are the best singers on this list and should be more appreciated.

The gap between their vocal talent and level of popularity is the widest, meaning they are most underrated. - Metal_Treasure
10 Paul Dianno
The Contenders
11
Devin Townsend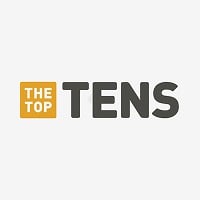 Devin Garret Townsend is a Canadian musician, songwriter and record producer. He was the founder, songwriter, vocalist, and guitarist in extreme metal band Strapping Young Lad from 1994 to 2007 and has an extensive career as a solo artist.
12
Jon Oliva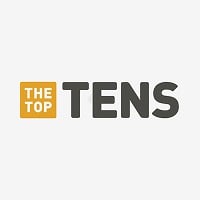 John Nicholas Oliva, known as Jon Oliva, is an American composer, multi-instrumentalist and singer. Co-founder of the metal band Savatage and the rock opera Trans-Siberian Orchestra. He's got a real 4 octave range, able to morph the sound of his voice to any style, from John Lennon and Freddie Mercury, ...read more.
13
Jarkko Ahola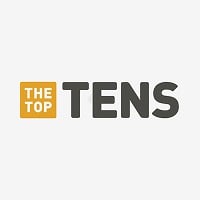 Jarkko Kalevi Ahola is a Finnish performing artist, composer and singer, best known as a metal singer. He is the vocalist, bass player and one of the three songwriters of the metal band Teräsbetoni. He also started a solo career as Ahola, a metal band.
You should check out his new band AHOLA where he sings in English. This guy really deserves more fame. An amazing voice.
He's really a great singer who deserves more attention. One of the reasons for being unnoticed is that he sings mostly in Finnish.
Songs: Teräsbetoni - Teräksen Taakka, Missä Miehet Ratsastaa, Paha Sanoo.
Those who are interested can visit my list Top 10 Teräsbetoni Songs. - Metal_Treasure
14
Howard Jones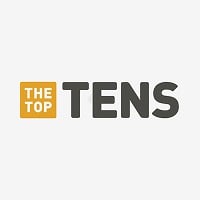 Howard Jones (Born July 20th, 1970) is an American Heavy Metal vocalist. He currently fronts the band Light the Torch (Formerly Devil You Know), but is best known for his tenure in the band Killswitch Engage from 2002 to 2012 and was a vocalist for the now defunct Blood Had Been Shed.
15
Ronnie James Dio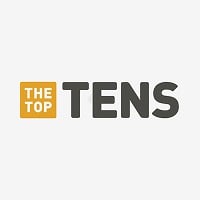 Ronnie James Dio (born Ronald James Padavona; July 10, 1942 – May 16, 2010) was an American heavy metal singer, songwriter and musician. He fronted and/or founded numerous groups including Elf, Rainbow, Black Sabbath, Dio and Heaven & Hell. He is credited with popularizing the "metal horns" hand gesture ...read more.
Not very underrated but he should get more attention than Ozzy. Because compared to Ozzy, Dio is very underrated. - Metal_Treasure
Not That Underrated But Still, Great - BeatlesFan1964
16 Ian Fraser Kilmister
17
Sebastian Bach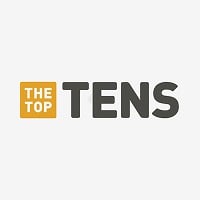 Sebastian Philip Bierk, known professionally as Sebastian Bach, is a Canadian heavy metal singer who achieved mainstream success as frontman of Skid Row from 1987-96. Since his departure from Skid Row, he has had many television roles, acted in Broadway plays, and leads a solo career.
Most of the guys here aren't even underrated. Some are overrated, but I never seen bach on greatest lists. Just listen to the song Wasted Time and feel his scream
18 Tony Martin
19
John Bush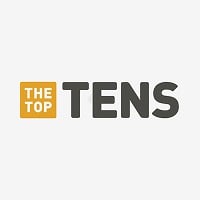 John Bush is a singer who was first in the band Armored Saint however he then went on to join Anthrax after they got Joey Belladonna their last singer out of the band. John Bush then left Anthrax in 2005 though briefly rejoined in 2009 only to leave again in 2010
20
Eric Adams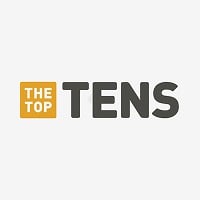 Eric Adams has been the singer of the American heavy metal band Manowar since its inception in 1980. Previously, he sang for a group called LOOKS, a band which also included future Manowar bassist and childhood friend, Joey DeMaio.
He's really underrated. Manowar may not be a super super amazing band but Eric is a very good singer. Not perfect but very good. He performed the longest sustain/scream in metal (by far) - 33 seconds in the song Thor. - Metal_Treasure
21
Matt Barlow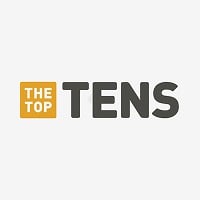 Matthew 'Matt' Barlow is an American heavy metal singer and police officer. He was the lead singer for Iced Earth in the 1990s and 2000s. He is currently the lead singer for Ashes of Ares. After the September 11 terrorist attacks Matt Barlow decided to become a police officer and contribute to the "real ...read more.
This guy is very underrated, yes. Great voice. - Metal_Treasure
22
Mikael Akerfeldt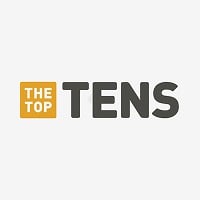 Lars Mikael Åkerfeldt is a Swedish musician, prominently known as the lead vocalist, guitarist, and primary songwriter of progressive death metal band Opeth, as well as being the former vocalist of death metal supergroup Bloodbath for three albums up until 2012. ...read more.
23
King Diamond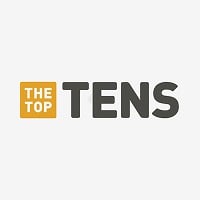 Kim Bendix Petersen, better known by his stage name King Diamond, is a Danish heavy metal musician. He is known for his extensive vocal range, usually sung in falsetto. King Diamond was originally known as the vocalist for Mercyful Fate, but has become notorious for his horror themed Concept albums ...read more.
24
Peter Tagtgren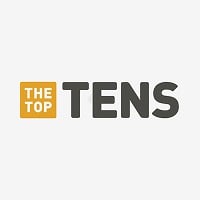 Alf Peter Tägtgren is a Swedish musician, multi-instrumentalist and producer. He is the founder, main songwriter, lead vocalist, and guitarist of the death metal band Hypocrisy as well as the industrial metal band PAIN in which he is the only member.
Amazing range from deep as hell growls to evil high screams. Clean singing is also excellent especially as part of his music.
25
Dave Mustaine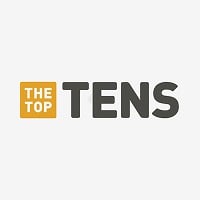 David Scott "Dave" Mustaine (born September 13, 1961) is an American musician, singer, songwriter, actor and author. Mustaine is best known as a pioneer in Thrash Metal, being the former lead guitarist of Metallica before his dismissal in 1983, leading to finding and becoming the front man of his own ...read more.
He isn't underrated. Come on, guys. If anything, his vocals are overrated. - Metal_Treasure
Megadeth could be the best metal band ever, if someone else was the singer - ShahryRKnoT
Overrated.
Can't believe people think that he's better than James.
Just blind Metallica haters/Megadeth fanboys - SoldierOfFortune
26
James LaBrie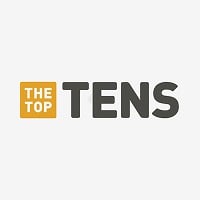 Kevin James LaBrie is a Canadian vocalist and songwriter, who is best known as the lead singer of the American progressive metal band Dream Theater.
27
Rob Halford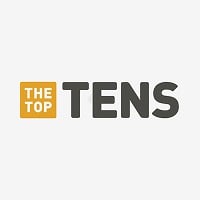 Robert John Arthur "Rob" Halford is an English singer and songwriter, who is best known as the lead vocalist for the Grammy Award-winning heavy metal band Judas Priest and famed for his powerful wide ranging operatic voice.
His current voice is underrated - ShahryRKnoT
28
David Byron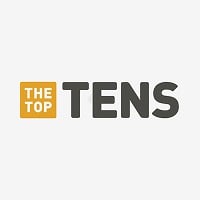 David Garrick, better known by his stage name David Byron, was a British singer and songwriter, best known as the lead vocalist with the rock band Uriah Heep in the early 1970s.
29
Sharon den Adel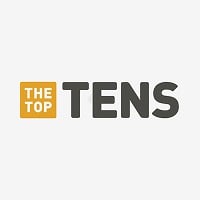 Sharon den Adel, Dutch singer and the vocalist of symphonic rock band Within Temptation. ...read more.
30
Joey Belladonna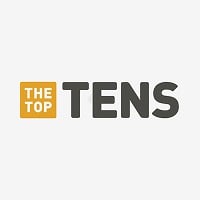 Joey Belladonna is the American Thrash Metal singer, best known for leading the band Anthrax. He also sings and drums for the cover band Chief Big Way.
31
Robb Flynn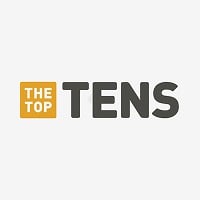 Robert Conrad "Robb" Flynn is the lead vocalist and rhythm guitarist for the heavy metal band Machine Head. Flynn formed the band along with Adam Duce, Logan Mader and Tony Costanza after leaving Bay Area thrash band Vio-Lence.
He's a very good singer with a range from B♭1-E♭5 - christangrant
32
Ivan Moody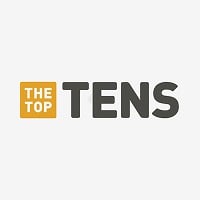 Ivan L. Moody, known by the pseudonym Ghost during his time with Motograter, is the lead vocalist for American heavy metal band Five Finger Death Punch from Las Vegas, Nevada.
This guy is severely underrated lead singer of five finger death punch who have countless great songs but the whole band is underrated
33
Timo Kotipelto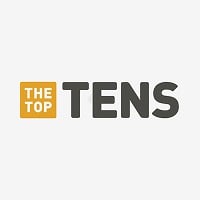 Timo Antero Kotipelto is the vocalist of the Finnish power metal band Stratovarius and is the creator and vocalist of the power metal band Kotipelto.
34
David Coverdale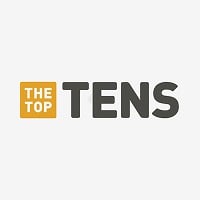 David Coverdale is an English rock singer most famous for his work with Whitesnake, the commercially successful hard rock band he founded in 1978. Before Whitesnake, Coverdale was the lead singer of Deep Purple from late 1973 to 15 March 1976, when he resigned from the band and established his solo ...read more.
35
Tarja Turunen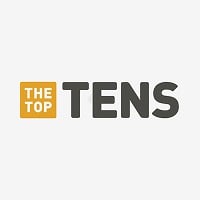 Tarja Soile Susanna Turunen-Cabuli (born August 17, 1977), generally known as Tarja Turunen or simply Tarja, is a Finnish singer-songwriter. She is a soprano and has a vocal range of three octaves. ...read more.
36
Simone Simons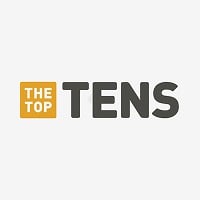 Simone Johanna Maria Simons is a Dutch singer-songwriter. She is the lead vocalist of Dutch symphonic metal band Epica.
37
Daniel Gildenlow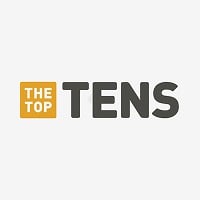 Daniel Gildenlöw is a Swedish musician and songwriter. He is best known as a multi-instrumentalist and vocalist for the progressive metal band Pain of Salvation.
38
Peter Steele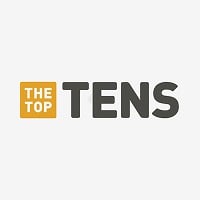 Petrus Thomas Ratajczyk, better known by his stage name Peter Steele, was the lead singer, bassist and composer for the gothic metal band Type O Negative.
39
Al Jourgensen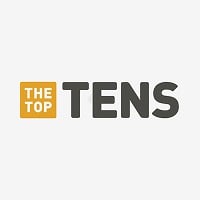 Alain David Jourgensen (born Alejandro Ramírez Casas) is a Cuban-American musician, best known as the founder and frontman of industrial metal band Ministry (a pioneering band in the industrial metal genre).
40 Jeff Becerra
41 Marko Annala
42 Sonya Scarlet (Theatres des Vampires)
43
Biff Byford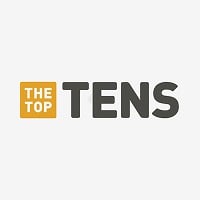 Peter Rodney "Biff" Byford is an English singer, musician, and composer. He is mostly known as the lead vocalist of the heavy metal band Saxon.
44
Les Claypool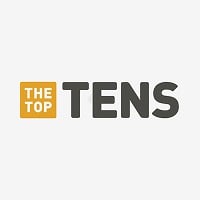 Leslie Edward "Les" Claypool is an American musician, singer, songwriter, composer, author and actor best known as the bassist and lead vocalist of the band Primus.
He has an offbeat sense of humor, sure, but he does a great job with combining metal and funk together to get a unique sound.
45
David Wayne (Metal Church)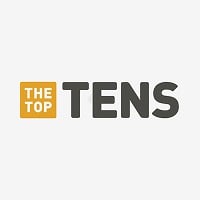 There is no doubt in my mind that this man should top this list. Amen. - Relixx599
46
Brent Smith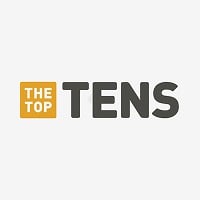 Brent Stephen Smith is an American singer and songwriter, best known as the lead vocalist of the band Shinedown.
His voice is so powerful and can do both melodic and heavy parts.
BAdd New Item