Most Underrated Punk Bands
Punkrockmenace
The Top Ten
1
Black Flag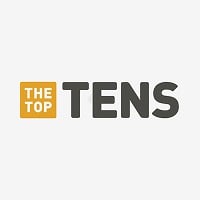 Black Flag was an American punk rock band formed in 1976 in Hermosa Beach, California. Initially called Panic, the band was established by Greg Ginn, the guitarist, primary songwriter, and sole continuous member through multiple personnel changes in the band. They are widely considered to be one of ...read more.
Had a very big influence on hardcore punk - BossDj0
I absolutely love Black Flag! - Punkrockmenace
2
Bad Brains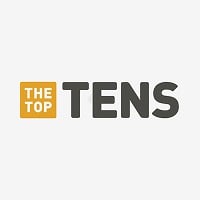 Bad Brains is an American hardcore punk band formed in Washington, D.C., in 1977. They are widely regarded as among the pioneers of hardcore punk, though the band's members have objected to this term to describe their music.
3
The Crucif****
If you could only have one punk record this would be it. I purchased Wisconsin first and did not discover the first album until years later. If you know of something that tops this please post a link or something.
Black flag isn't underrated! If anything they are highly overrated. Also the casualties
Why aren't they number one!?!?!
4 T.S.O.L.
5
The Adverts
Released only two albums, but created four timeless classic punk anthems, i.e. 'Bored Teenagers', One Chord Wonders', 'No time to be 21' and 'Gary Gilmore's Eyes'. Plus many other great songs, too.
6
D.O.A.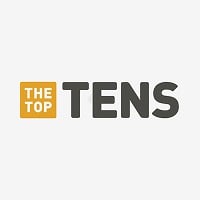 D.O.A. is a Canadian punk rock band from Vancouver, British Columbia. They are often referred to as the "founders" of hardcore punk along with Black Flag, Bad Brains, Angry Samoans, the Germs, Negative Trend, and Middle Class.
Best punk band ever
7 The Germs
8
Scream
Dave Grohl was in Scream before Nirvana - ryanrimmel
9 The Adicts
10 Reagan Youth
The Contenders
11 The Adolescents
12 OFF!
13
Descendents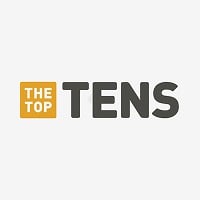 The Descendents are a punk rock band formed in 1977 in Manhattan Beach, California by guitarist Frank Navetta, bassist Tony Lombardo and drummer Bill Stevenson.
DESCENDENTS ARE THE GREATEST BAND ALIVE
14
Rise Against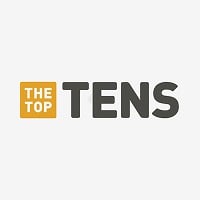 Rise Against is an American hardcore punk band from Chicago, Illinois, formed in 1999. The band's current line-up comprises vocalist/rhythm guitarist Tim McIlrath, lead guitarist Zach Blair, bassist Joe Principe and drummer Brandon Barnes. They are known for popularizing punk.
15
The Damned
The Damned were the coolest British Punk Band. They could play, sing, the were wild, speed-driven FREAKS. They had the greatest energy, no-one could top them.
16 The Casualties
18
The Slickee Boys
Greatness!
19 Sham 69
20 Screeching Weasel
21 The Vandals
22
999
Totally underrated and fookin great live!
Over 40 years playing great punk, responsible for such classics like 'Homicide', 'Emergency', 'Nasty Nasty', 'Absolution', 'Feelin' alright with the Crew' and many others.
23 The F*ckwits
24 AFI
25 Napalm Beach
26 NoMeansNo
27
Agnostic Front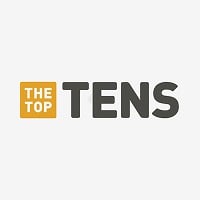 Agnostic Front is an American hardcore punk band, pioneer of the crossover thrash genre, formed in 1980. The band began playing hardcore punk similar to their contemporaries, and were thrust to the forefront of the burgeoning New York hardcore scene in the mid-1980s with their widely regarded 1984 classic ...read more.
28 Subhumans
29
The Stooges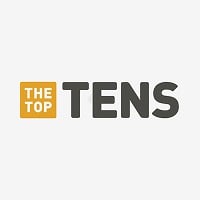 The Stooges, also known as Iggy and the Stooges, are an American proto-punk band from Ann Arbor, Michigan, first active from 1967 to 1974, and later reformed in 2003. Although they sold few records in their original incarnation, and often performed for indifferent or hostile audiences, the Stooges are ...read more.
30
Angry Samoans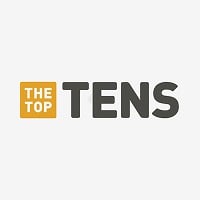 The Angry Samoans are an American punk rock band from the first wave of American punk, formed in August 1978 in Los Angeles.
Pioneers of American Punk. 'Back from Samoa' should be in any respectable album-collection of Punk-Rock.
31 Leftöver Crack
32 Reel Big Fish
33
Slime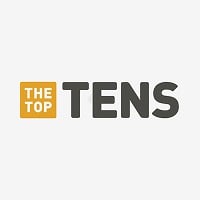 Most people, outside Germany, are familiar with Die Toten Hosen and Rammstein, but Slime are the original and best German Punk-band, since '79 and still going. Many of their songs are in English, their classic A.C.A.B. has been covered by many British bands. A Punk-Anthem!
34 Goldblade
35 Argy Bargy
36 Gimp Fist
37 Daily Terror
38
Abrasive Wheels
Criminally over-looked original punk-band. I think, it's because they're from Leeds and not from London. It's nothing new, happens to so many bands from all genres.
39 On Trial UK
40 Neurotic Arseholes
41
Angelic Upstarts
In my eyes, they stand aside The Clash, Sex Pistols and The Damned, but somehow, they're always forgotten.
42 Paranoid Visions
43 Zounds
44
The Bored Teenagers
Spanish punk-band, best known as backing-group with T.V. smith, playing songs by The Adverts.
45
Dezerter
Their first album 'Underground out of Poland' is legendary.
46 In Evil Hour
47 The Swindells
48
Psycho Surgeons
I'd advice anybody to watch the mini-documentary 'One Last Stand' (on YouTube) about late frontman Wild Willie Beckett and I bet, most will get a bit wet around the eyes. A beautiful individual.
49
The Buttocks
Ignored, even in their homeland Germany.
50
Radkey
They show you that Punk is not dead. Best new band I've heard in a long time.
PSearch List
Related Lists

Most Underrated Pop Punk Bands

Most Talented Punk Rock Bands
Most Important Punk Bands
Most Ska Punk Bands
List Stats
53 listings
5 years, 260 days old

Top Remixes

1. The Stooges
2. The Germs
3. Screeching Weasel
ryanrimmel

1. Black Flag
2. Bad Brains
3. The Crucif****
Punkrockmenace
1. The Germs
2. Bad Brains
3. Black Flag
ryanrimmel
Error Reporting
See a factual error in these listings? Report it
here
.