Top 10 Most Unique and Interesting Canadian Bands
I might not be from Canada, but Canada has some awesome bands. Only bands from Canada for this list. A single artist or bands from England are not going to be on the list. So ACDC,Iron Maden,Nine Inch Nails etc. won't be on this list.
The Top Ten
Three Days Grace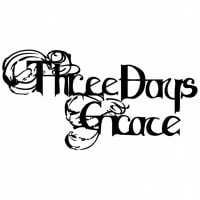 Three Days Grace is a Canadian rock band formed in Norwood, Ontario in 1992 with a line-up consisting of guitarist and lead vocalist Adam Gontier, drummer and backing vocalist Neil Sanderson, and bassist Brad Walst. Their original name was Groundswell until they changed it to their current name in 1997. ...read more.
Do you make music lists just so you can include this band? - IronSabbathPriest
I'm not their fan but I don't hate them. My comment was just curiosity. - IronSabbathPriest
Nine Inch Nails aren't British.
My favorite band - DK
Rush

Rush was a Canadian progressive rock band that was formed in 1968. Even though the only founding member still in the band is Alex Lifeson (Guitar), the band is most well-known for their current members Neil Peart (Drums) and Geddy Lee (Bass, Vocals). ...read more.
Three Days Grace is a Linkin Park wannabe. Rush are Gods of Rock.
Triumph

Triumph is a Canadian hard rock power trio that was popular in the late 1970s through the 1980s. Between the band's 16 albums and DVDs, Triumph has received 18 gold and 9 platinum awards in Canada and the United States.
Arcade Fire

Arcade Fire are a Canadian indie rock band based in Montreal, Quebec consisting of husband and wife Win Butler and Régine Chassagne, along with Win's younger brother Will Butler, Richard Reed Parry, Tim Kingsbury and Jeremy Gara.
Annihilator

Annihilator is a Canadian thrash metal band founded in 1984 by vocalist, guitarist, bassist, songwriter, engineer, producer, mixer and mastering engineer Jeff Waters and former vocalist John Bates.
Jeffery0206:
1) You put a metal band at #8 (Voivod) but you don't want any other metal bands?!?
2) By calling Annihilator "crap" you prove you should stop making music list
3) This list is the 5th duplicate of already existing lists about Canadian bands
4) Your lists must always have this list description: "DON'T PUT METAL CRAP ON THIS LIST BECAUSE I SWEAR I'LL LOSE MY MIND".
5) Call your therapist. - Metal_Treasure
The title of this list doesn't say Canadian ROCK bands. So someone might accidentally add another metal band onto here. Just saying.
Prism

Prism is a Canadian rock band formed in Vancouver in 1977. They were originally active from 1977 to 1984 and have been active again from 1987 to present.
My Darkest Days

My Darkest Days is a Canadian rock band based in Peterborough, Ontario consisting of lead singer Matt Walst, bassist Brendan McMillan, drummer Doug Oliver, and keyboardist Reid Henry. Matt Walst left the band in 2013 to become the lead singer of Three Days Grace. Their last album that came out was in ...read more.
Sloan

Sloan is a Toronto-based rock/power pop quartet from Halifax, Nova Scotia. Throughout their nearly twenty-five-year career, Sloan has released 11 LPs, two EPs, a live album, a Greatest hits album and more than thirty singles.
Saint Asonia

Saint Asonia is a Canadian rock band consisting of former Three Days Grace frontman Adam Gontier, Mike Mushok, Corey Lowery, and Rich Beddoe. They have released two albums so far. Their self titled album in 2015, and their sophomore album Flawed Design in 2019. Some of the band's most well known songs ...read more.
Rough Trade
The Contenders
Voivod

Voivod is a Canadian heavy metal band from Jonquière, Québec. Their musical style has changed several times since the band's origin in the early 1980s. The band's current line-up consists of Denis "Snake" Bélanger, Daniel "Chewy" Mongrain, Dominique "Rocky" Laroche and Michel "Away" Langevin.
The Guess Who

The Guess Who was a Canadian rock band formed in 1962. The band was formed in Winnipeg, Manitoba and is mostly known for their hit "American Woman".
Chilliwack
Men Without Hats
The Box
NoMeansNo
Martha and The Muffins
Moxy Fruvous
Klaatu
Billy Talent

Billy Talent is a Canadian rock band from Mississauga, Ontario. They formed in 1993 with Benjamin Kowalewicz as the lead vocalist, Ian D'Sa on guitar, bassist Jon Gallant and drummer Aaron Solowoniuk.
BAdd New Item