Worst Animal Jam Items
The Top Ten
1
A Necklace
They're horrible! You can get them for so little and they never go away.
Yep. They are only 45 gems in the stores. Pretty worthless.
Nice pretty thing but often sed for scamming innocent players that believe you because there like 5 or something. We don't know the exact age but some kids don't know the rare before noob so your scamming them with this items for their resources
Yes I think necklaces are stupid
2
Rare Spiked Collars
The item who ruined the Animal Jam trading community forever. Ugh. - RosalinaX
Umm why are spikes in 2nd I was expecting that to be on the bottom... - ArcticWolf
They are so cool!
"Most people just scam, cry and fight over this thing, :L But its rare, but I still find this item not the best"
3
Plushies
I COLLECT CLOTHED PLUSHIES. I LOVE EM'
I love plushies, they are cute - ArcticWolf
i love em
I love them!
4
Action Figures
I don't like them at all because they are AJ animals that are doing a dumb pose and they look like humans.
Other than the beta ones, obviously
5
Pillows
You can buy them in jam mart clothing for just 75 gems! by the way my user is babyowl2009
6
Bunny Hats
They just look really ugly except maybe on bunnies. They are MASSIVE on foxes, too small on some animals and just really ugly on others. The worst animal hat in the game.
SO ugly. It just looks creepy and dumb. Aj should kick them from the game. No one really wears them anyways
Oleg.
If you wear them especially on a bunny, it looks like a zombie bunny is eating your head.
7
Mats
Other than the beta ones
8
Welcome Mat
THESE SHOUDL BE IN the BEST ITEMS IN ANIMAL JAM! - allara43aj
9
Moon Necklaces
What will they give for them..?
If you have one that you don't want send it to Glitter9587 or Catsarecute9587
These days moon necklaces r beta so they r actually
NOT THAT BAD
10
Star Glasses
They do look weird on some of the animals - GoldMagicAJ
The Contenders
11
Gazelles
I just think it's overrated. Those dumb arctic wolves think they look good on them, but they don't. Seriously people.
They are really weird but I have a buddy who likes them... :p by the way my username is fatcatrules
I put these here because I'm rlly mad at AJHQ for bringing them back!
Yea why ajhq why D: so sad I had them back when they were rare and it was so sad when they came back out and I'm faolanwolf0 if ya wanna check me out :/ - Faolanwolf0
12
Alpha Archway
I spent hours collecting all the items in the alpha adventure for this?!
Yea its um interesting just a bunch of weird creepy somewhat alpha looking heads staring at you...
Want a bunch of ugly square heads knitted together staring at you? Then this is the item for you! Just lag, glitch, and stumble your way through the party to get this item! It's really ugly, so ugly it isn't even funny!
That thing is HIDEOUS. I do NOT know what they were thinking making this piece of garbage a JOURNEY BOOK item.
13
Cactus Chair
It's just kinda ugly. It's an awkward item, with all those little cactus pieces sticking out, plus it doesn't fit in well with any den.
Like WHAT DA HECKK u get spiked just by sitting on it! wht were aj THINKING
Get it now! The one and only...CACTUS CHAIR! The only chair that will poke through your butt until you look like a porcupine! Don't miss it! Your butt will cry out with pain and joy! Only available in Coral Canyons. Notlabeledforresalebatteriesnotincludedmaycausetraumaifyoubumpyourheadoniteachsoldseperately. - RedTheGremlin
14
Skullies
Those skullies are terrible, they look gross on pandas and other animals with very short tails!
It looks gay on pandas
They got removed from the game because they looked like a crotch on pandas.
15
Eagle Hat
I used to love this hat, it brings back so many memories until one day I decided that...IT WAS UGLY AS CRAP. - RedTheGremlin
It's so ugly and it looks horrible on all animals starssophie and mayatiger1 agree with this check them out!
16
Cheese Hat
They are available in jamma clothing store and r nm they r sooo ugly and don't LOOK GOOD ON ANYTHING please buddy me I'm mayatiger1 my sis is starssophie
17
Rare Headdress
Overrated - RosalinaX
These are overrated
I have one - RedTheGremlin
18 Rare Founders
19
Rare Long Spike
I don't like them because mine got scammed and people just like to show off with them - babyowl2009
20
Baseball Gear
I don't follow baseball that much! - ArcticWolf
WHO HAS THIS I'm DRAC01 TRADING A LOT
21
Woven Shoes
I tried to make an outfit from these once...and failed epicly. These shoes are not only in outlandish colors that aren't even on the Animal Jam animal color palette, but they look so cheap and don't match anything! - RedTheGremlin
They are hideous, no color looks right, and makes your animal look clunky and cheap. It's awful.
22
Steampunk Goggles
Freakishly ugly. Who would buy one of these? - RedTheGremlin
I just... I don't even... Who added the this item to Animal Jam?
23
Headdress
It's hard to get :( I don't have one. - ArcticWolf
I have RIM headdress, but I don't like to wear it. Headfeathers, nerds, fox hats, and baseball caps are WAY better. I hate how people show off with those headdresses, black longs, black worns, and beta elf tails. :T - RedTheGremlin
GROSS and its just a clothing beta guys
THERE NOT WORTH TWO BLACK LONG GUYS! - BlazeHeart
24
Zipper Tail
IT LOOKS DISGUSTING AND THERE IS NO PURPOSE TO IT! WHY DID AJ MAKE THIS STUPID GROSS ITEM! IT LOOKS LIKE THOSE ZIPPER BAGS WHERE YOU CAN UNZIP THE WHOLE THING AND IT HAS EYES ON THE BAG! I HATE THIS... IF AJ MAKES ANOTHER ZIPPER ITEM THEN I WILL QUIT AJ. IT LOOKS BAD AND POORLY MADE
25
Bat Glasses
You look a grandmother in these... I mean, they are good if you want to look hideous, but that's it.
26
Freedom Fox Hats
Once I had an orange fox hat and I went advertising Trade me different colour fox hat! Then nms were offering freedom fox hats. Note to self: When advertising for a fox hat, say a rare fox hat.
There just annoying when people trade it 2 ya :/ - Faolanwolf0
Yeh kinda someone wanna trade me a freedom fox for a rare fluffy fox hat mayatiger1
27
Beta Tiara
Beta tiara?! They are beta, for crying out loud! They are really good items, I have no idea why they're on the list of bad items! A NORMAL tiara is bad, not a beta one!
WORST ITEM IN ANIMAL JAM! - allara43aj
28
Moon Hat
Yea this things are CREPPY AS THE SUN HAT it may be a fake beta ( u know wut I mean)
It's a year log beta then its back bat this thing is plan out ugly (my idea and openon) (i can't spell) by the way I am kitty29lovely
29
Rare High Heels
They look so strange and weird on all animals especially rhinos and giraffes by: mayatiger1 and starssophie buddy us on animal jam
30
Freedom NM Top Hat
I used to have one but it's really not worth wearing. - RedTheGremlin
I see nms wearing these EVERYWHERE. Almost every nm that trade attempts me throws in a... Freedom Top Hat! These items should be deleted they are SO anoying!
31
Leg Armor
This looks awful on every animal. I mean, they are sold at the Jam Mart Clothing. They are just really bad and worth nothing. :'(
32
Elf Bracelets
So ugli only good with artik wulf spikes
33
Bird Nest Hat
Like... It's good for making random/troll looks, but not really good for anything else. It's cute though.
34
Table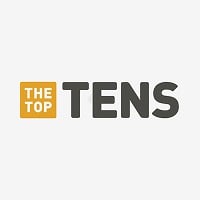 The old starter table
35
Baseball Cleats
They look so chunky and bad on every animal. Especially arctic wolves they just look so weird and are super expensive. The rim is eye-blinding too
36
Candle Hat
The candle hat is one of my favorite hats but... They could burn the animals in real life. It's not that good but it's pretty cute though.
37
Flip Flops
These are starter items and are ugly
38
Ram Horns
These look so weird. Plus it's in stores. I mean, these are great if you want to annoy someone by pretending to 'accidentally' push them. AND THEY'RE SO FREAKISHLY HUGE! But they look the worst on NM animals. Which is probably why AJ made them member items.
BAdd New Item