Worst Computer Animated Movies
egnomac
The Top Ten
1
Foodfight!
It looks ugly.
The characters look horrible
This movie sucks, it's just a waste of time to watch this piece of garbage.
EASILY should be #1.

The horrible voice acting, the TERRIBLE animation, the LAUGHABLE storyline, and the fact that this had a $65 MILLION DOLLAR BUDGET?!

Am I dead yet?!
19 Comments
2
Mars Needs Moms
The characters are just hideous to look at!
This film clearly shows that these people have run out of ideas
Yeah that's RIGHT! MARS NEEDS MOMS!
It's sad that the people that came out with this stupid crap made "The Polar Express"! I am very ashamed of them. - docreywashere
5 Comments
3
The Nut Job
It did worse than escape from planet earth and free birds the two independent cgi movies of 2013 and is getting a sequel? Proof every animated movie gets a sequel, and movies in general.
A blatant rip off of Over the Hedge Hollywood has really run out of ideas for new Computer Animated movies. - egnomac
This movie makes me want to rip off my face, throw it off a cliff, then jump off the cliff after it. Really bad
They made a sequel this year. Sad. - TeamRocket747
12 Comments
4
Cars 2

I wasn't really a big fan of Cars so when I heard a second one was in the making I had one question... WHY?! I'm so sick of non-stop sequels can SOMEONE come up with a good original movie already! Not to mention Planes and now Planes 2. Let's just make Boats and any other transportation we can think of a movie!
I HATE CARS FRANCHISE! 1, HORRIBLE story line 2, how does them being cars affect the story 3, SO many unanswered questions (e.g what does a pregnant car look like etc, etc.) 4, PIXAR SUCKS 5, bad 6, more bad 7, even more bad 8, completely bad 9, even more completely bad and last but DEFINITELY not least 10, the series is garbage you should NEVER watch them
The first "Cars" film is not that great because it dragged itself midway for too long. That is why kids want more racing scenes and more car action, and Cars 2 worked well with them. Just enjoy the film, please.
I don't get why so many people hated Cars, I loved it. But I agree Cars 2 was rubbish, pointless, heartless and deserves to be number one! Cars 3 better be better!
13 Comments
5
Alpha & Omega

The 1st one's a guilty pleasure of mine but it should've had Garth and Lily as the main characters.
The sequels are awful. - RoseWeasley
I saw the trailer and thought to myself, "Enough! No more! " I could tell it would be effortless and uninspired. - PositronWildhawk
Get ready to dislike this comment but I don't find any problem with this movie. At least Alpha and Omega wasn't as bad as Foodfight (which was actually made in 2012 while this was made in 2010). I don't like this movie or anything but I think you should stop hating it.
A mediocre love story that's been done a million times!
7 Comments
6
Norm of the North

I've seen a better animated movie with snow, Rob Schneider and potty humor. There is only one movie, and the infantile humor shows why I hate Eight Crazy Nights, the movie I was talking about.
Worst movie ever. I will never watch this movie ever again because it made me sick.
The Sanjay and Craig of animals - TeamRocket747
Why does this atrocity exist?
5 Comments
7
Doogal

This movie sucked! Why is Puss in Boots on here? That film is one of my favorite animated films ever! It came out on opening night on my birthday! - LpsDisneyTmntFreak
I remember seeing this when I was six and the characters gave me nightmares because of there hard to look at faces
Deserve to be the one, actually cars 2 isn't so bad, it was something funny, but THIS? Oh god what you expect of a movie than the little kids don't liked? (Taking into acount than the little kids like other craps like batman and robin or superbabies)
Its not a spoof of Lord of The Rings, it's a movie based on a television show, except this is a crappy American version.
10 Comments
8
Bee Movie

HOw daRE yOu this is legendary! - Misfire
It's a movie about bees so you can already guess its crap
The memes are getting old right now.
Ya like jazz? - RoseWeasley
11 Comments
9
Frozen

Here are five reasons it is bad:
1. it's stupid
2. stupid songs
3. it sucks
4. story sucks
5. characters poorly written - sonictiger
Overhated because people didn't like the little girls singing the songs 24/7
I did not really like Frozen. Here are the following reasons why:
The characters are melodramatic.
The snowman is not the main character.
The songs are very annoying.
The scene in the teaser trailer does not exist in the film itself.
It is definitely overrated.
It cannot compare to the creativity of Tangled and Wreck-it Ralph.
Hans does not follow the tradition of other Disney princes and true love.
Elsa's dress is ugly.
The ending is corny.
It gives snow and winter a sad tone. Even Olaf, a snowman, hates winter and anticipates summer.
Elsa creates an eternal winter because Anna is going to marry a prince she just met that day.

I was actually looking forward to Hans and the dudes from Diesel Town defeating those weaklings. Unfortunately, one of the weaklings I am talking about is the queen. Also, another stupid thing is that three of the character's names are based off of Hans Christian Anderson (Hans, Kristoff, Anna).
The song "let it go" is so annoying! More like " let it burn! Let it burn! Let's throw Elsa in some lava! " (No offensive)
17 Comments
10
Planes

It's just a robbery! This movie shows how people are runninn out of ideas. First cars, then planes what comes next boats!
I'm ready for the new movie called "Trains" or "Trucks" or, or, "Boats". - TeamRocket747
The Contenders
11
Ratatoing

A horribly bad quality animation rip off of Ratatouille. - TeamRocket747
Rip off of Ratatoullie.
This movie sucks! Really Video Brqurie. You need to make a better movie and stop ripoff idea from Disney, Disney pixar, Disney princess, Dreamwork and Blue Skys studio!
12
The Wild

The ugly and copycat version of Madagascar, who would wanna watch overrated movies like this?
Well this at least not a total rip off of Madagascar its really a slight rip off of Madagascar but this is even better than that stupid movie transformers! But at least it's better than all the transformers movies but at least the animation style is better than Madagascar but I think this can't exist it just can't!
This is disney ripping of Madagascar in an unfunny and boring way. The cgi is terrible. - mrcoolface
I started watching this movie, but had enough after 10 minutes. That's how boring it was.
4 Comments
13
A Car's Life: Sparky's Big Adventure

This is what happens when you ship Cars & A Bug's Life
. It looks like someone took Gumby and Cars and combined them. I never seen it, but it looks pretty stupid.
Like Ratatoing, it rips off pixar again.
Bug's life and Cars with Gumby had a child. - TeamRocket747
14
Emoji Movie
Number one at least cars 2 had great animation - B1ueNew
Get it higher immediately. - TeamRocket747
Should be 1 - ikerevievs
Let me guess why did they make a movie about Emoji's.
But what would be the worser? How about..
The Meme Movie.
15
Rango

Hey! I like this movie! - NickXH
I don't give a crap if this movie has good animation. This movie still sucks and feels like it was only made for the cash. Explains why it was so rushed.
Rango is by far the ugliest movie I have ever seen I could never get into it This movie didn't deserve to win the award for best animated movie of 2011 hell it didn't deserve to be nominated at all. - egnomac
This movie won an Oscar because of Johnny Deep.

This film didn't deserve to win an Oscar. Everyone who pick this film to win was on drugs!
13 Comments
16
Puss In Boots

What? This movie is awesome! Take it off!
Why is this movie on here!? AND WHY IS IT IN THE TOP TENS!? - docreywashere
It was good! - TeamRocket747
Worst movie ever
17
Agent F.O.X.

It's a terrible movie, don't let the cover fool you. The animation is awful and zippy, the protagonist's voice sound childish and whiny, the plot is uninspired and boring, and anyonewho gave credit to this movie is completely inexperienced. - blst0033
At first I thought this movie was going to be cool, but I was wrong...! - Dragonserpent15
Oh look, a bad quality animation of a O.W.C.A agent wannabe - TeamRocket747
18
Barbie: The Princess & The Popstar

Yuck. I can't believe I used to watch this. - Misfire
This movie is made for little girls. Why do you even put them on hate lists? If you don't like little kids movies, don't watch them. - RockFashionista
Ya know, they made two films with a similar plot, The Princess and the Popstar and Rocking Royals. Which just shows how lazy they are.
I saw a comment say "I hate Sesame street cause it is for babies", and now this.
Some obsessive Call of Duty fanboy.. - TeamRocket747
19
The Little Panda Fighter

This should be at 2
The bear doesn't even fight in the movie
Video brquire stop stealing dreamworks idea!
I want Kung Fu Panda to beat up this guy - TeamRocket747
1 Comment
20
Rapsittie Street Kids: Believe in Santa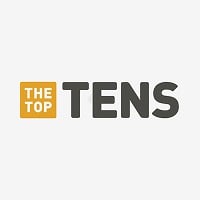 This needs to be here. It has the worst animation I've ever seen. - The01Bro
21
Happily N'Ever After

It was made by the producer (not DreamWorks) of shrek, so I guess he can't come up with a new movie idea?
This movie is a rip-off of Shrek!
Shrek but without the ogre. - TeamRocket747
22
Barbie & the Secret Door

Should be low cause the boys say it's bad cause it is for girls. - TeamRocket747
23
Gnomeo & Juliet

Oh god I hate this thing... - RoseWeasley
Wow if Shakespeare were alive, I'm sure he would be suing these people that made this movie. - docreywashere
No offense, but I found this movie incredibly boring. It might have been because the only time I ever saw it was about 4 years ago. But still. Even now I don't think I'd like it a lot. - RockFashionista
This movie should have never seen the light of day.
2 Comments
24
Ice Age: Collision Course

Next: Ice Age: The Evil Cavemen - TeamRocket747
Awful - VideoGamefan5
25
Kiara the Brave

26
Barbie & Her Sisters in A Pony Tale

They only made one, I repeat one Sindy movie Sindy The Fairy Princess in 2003.
Stop making Barbie movies, we want more princess movies, not the same girl over and over.
Barbie is running out of ideas. - TeamRocket747
27
Where the Dead Go to Die

This movie is so bad you can actually wanna break all horror movie Copies after you watched it
Oh my God! Someone actually did it! Some sick, messed up person actually made an animated movie that is WORSE THAN FOODFIGHT! I didn't even think such a movie could even exist? This is like "the Lord Voldemort of Animated Movies," because it would make people shutter when saying or even hearing the title!

Why would Frozen, Zootopia, and Cars 2 even be in this list?!? They had great animation! WHY WOULD THEY BE HIGHER THAN THIS ABOMINATION OF SATAN?!?

I'd even say this movie is worse than Garbage Pail Kids, Caillou, Son of the Mask, Drawn Together, The Drawn Together Movie, The Ren and Stimpy Adult Party Cartoon, anything made by Video Brinquedo, the Alpha and Omega sequels, The Neverending Story 3, A Troll in Central Park, A Car's Life, Spider's Web: A Pig's Tale, anything made by Jason Freeberg and Aaron Seltzer, Teen Titans Go!, and even the God dang animated Titanic movies! How low is that?!?
This is below Megamind, I was already having trouble in school and you made me more depressed. - 445956
Scoots chair away from computer - TeamRocket747
3 Comments
28
Ratchet & Clank

29
Ivan the Incredible

This movie is ugly on so many levels.
Please have this in the top 10 - blst0033
I'm sure Ivan the Terrible feels more upset they ripped off his name. - TeamRocket747
30
Free Birds

Get your free birds! Crappy free birds! - TeamRocket747
A movie about time training Turkeys. you got to be kidding me
31
Minions

32
Open Season 3

33
Frankenweenie

This was stop motion, not 3d! Also it is a good movie! - NickXH
Looks like a Smile Dog cousin to me - TeamRocket747
34
Shark Bait
Finding Nemo And Shark Tale Ripoff
Finding Nemo + Shark Tale = Cash Bait - TeamRocket747
Everything about this movie... -beeping- SUCKS! NOT ONLY IS IT A FINDING NEMO RIP-OFF, IT ALSO HAS A BORING AND ILLOGICAL PLOT, TERRIBLE ANIMATION/GRAPHICS (It is as bad as Foodfight! ), ANNOGING AND STOCK CHARACTERS, BAD SOUND, PHONED IN ACTING, UNFUNNY HUMOUR, BAD JOKES AND THAT REPETITIIVE 'FISH' LINE (Like the peeing gag in the GPK Movie).
How is this AWFUL movie not on top of this list?! IT IS SICKENING ON HOW PEOPLE WOULD RATHER WATCH THIS FINDING NEMO KNOCK-OFF THAN GREAT MOVIES LIKE MEGAMIND! YOU GUYS ARE IDIOTS IF YOU LIKE THIS MOVIE! THIS MOVIE IS NOT JUST A HORRIBLE FINDING NEMO RIP-OFF, IT HAS HORRIBLE ANIMATION, A TERRIBLE AND NONSENSICAL PLOT THAT CAN BE MASHED UP IN FIVE MINUTES (A FISH AND A SHARK AS A COUPLE, REALLY?!), UNLIKABLE CHARACTERS, UGLY CHARACTER MODELS, BAD TEXTURE, BORING MUSIC, ERRORS AND UNFUNNY JOKES/HUMOUR! THIS MOVIE IS SO BAD AND I MEAN IT IS AS BAD AS FOODFIGHT AND CARS 2!

P. S: IF YOU ENJOYED THIS MOVIE OR EVEN ACKNOWLEDGED ANYTHING ABOUT THIS MOVIE THEN YOU ARE AN IDIOT AND YOU SHOULD BE ASHAMED SO BYE! -sticks tongue out-
35
An Ant's Life

Why are there so many crappy ripoffs of A Bug's Life. This has horrible animation. - TeamRocket747
36
Space Chimps

37
Escape From Planet Earth

Lame story and lame characters Hollywood really needs new ideas.
Another generic space movie blowup guy joke was terrible
Escape from this movie. - TeamRocket747
It's sad that directors are so desprate for ideas that they come out with this! - docreywashere
2 Comments
38
Horton Hears a Who

39
Ice Age: Continental Drift

This movie solely exist as a means to stick the Ice Age characters in some ridicules Adventure.
I do not have to hear Nicki Minaj's hideous voice in a cartoon!
This just baffles me... what the hell is this skank doing in a kid's cartoon?! That just proves that they're only doing these movies for the money and they're bound to get more money by hamming in as many celebrities as they can.
Ice age 5 is the last one - ikerevievs
Why did they make another one of these.
6 Comments
40
Chicken Little

Please, let us bury it in silence
Mr. Enter, just 5 words.
41
The Hero of Color City

More like the hero of Weiner city
The movie was good you shall be peeing in a bucket
You will be so amazed that your eyes will bleed out in the form of tears
This movie is pretty good, and has a nice plot and songs.
1 Comment
42
Chop Kick Panda

Why do people keep making rip offs of movies, like Kung Fu Panda and Happy Feet?!
Fact: It was made by the same creators of Tappy Toes, a rip off of happy feet.
No more knock offs please. - TeamRocket747
43
Fly Me to the Moon

I have never heard of this movie
ALL of the other movies I LOVED - DarkAngelxox
44
Open Season 2

45
Tinker Bell

46
TMNT

@TeamRocket747 - And I thought Turtles 3 was bad...
One thing that they did bad is they weren't even listening to their master in the first place.
The Ninja Turtles have never looked worst.
This is a bad movie - TeamRocket747
1 Comment
47
Megamind

I love this movie.
This is a rip off of planet 51 if planet 51 came before this - Harri666
This movie is SO OVERRATED!
This movie is stupid and scary for young kids. Worst animated movie EVER!
3 Comments
48
Spider's Web: A Pig's Tale

That name, no words just that name, I have no words, I'm done.
Rip off of Charlotte's Web.
49
Monster House

50
Zootopia

If liking a bunch of bad pins, a cliched plot, obnoxious leads, and "timely messages" delivered with the same subtlety as a cannonball to the gut is "good taste", standards have really been lowered.
Please stop say things like "people with good taste know this is a great movie". No cares about that any more than the "petty complaints".
...Guys. What are you talking about? This movie is ranked 81 out 88 on this list. Please stop trying to convince people that this movie is bad. To most people with taste in movies, this one is simply great. Please stop posting your petty complaints because no one cares.
This SHOULD be on here. Zootopia is an unfunny, preachy movie that just tries too hard.
4 Comments
PSearch List
Related Lists

Best Computer Animated Movies

Best Computer Animated Movies of 2012

Best Computer Animated Movies of the 2010s

Best Computer Animated Movies Not Made by Pixar

Top 10 Computer-Animated Walt Disney Animation Studios Films
List StatsUpdated 12 Nov 2019
500 votes
110 listings
6 years, 121 days old

Top Remixes (15)

1. Foodfight!
2. Norm of the North
3. Alpha & Omega

egnomac

1. Foodfight!
2. Norm of the North
3. Ice Age: Collision Course

VideoGamefan5

1. Foodfight!
2. Ratatoing
3. A Car's Life: Sparky's Big Adventure

SpectralOwl
View All 15
Error Reporting
See a factual error in these listings? Report it
here
.