Worst Rock Bands of the 2000s
LOLUTUBE
The Top Ten
1
Nickelback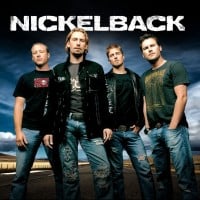 Nickelback is a Canadian rock band formed in 1995 in Hanna, Alberta, Canada. The band is composed of guitarist and lead vocalist Chad Kroeger, guitarist, keyboardist and backing vocalist Ryan Peake, bassist Mike Kroeger, and drummer Daniel Adair.
Are you kidding me? Why do they get so much hate? I love their music. - Smash64
Without a doubt. And whoever voted for Linkin Park, kill yourself.
I feel bad for Avril Lavigne
I understand having nickelback and daughtry and some other bands on here but a lot of ten are actually really good. Green Day, 30 seconds to mars, red hot chili peppers, Coldplay, paramore, and a few other bands on this list are some of the best alternative rock bands in the world.

And by the way: Jonas brothers and one direction are not rock in any way, shape, or form.
2
Linkin Park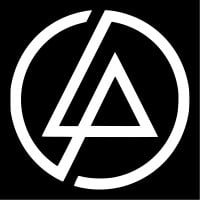 Linkin Park is an American rock band formed in Agoura Hills, California, in 1996. The members currently include Mike Shinoda (vocals, keyboards, rhythm guitar), Brad Delson (guitar), Dave "Phoenix" Farrell (bass), Joe Hahn (DJ) and Rob Bourdon (drums). Linkin Park are associated with a mixture of Alternative ...read more.
A very generic, whiny, pretentious and awful band. If you think Linkin Park are more important than the Smiths, the Rolling Stones, Oasis, Radiohead and Joy Division, you have failed in forming a proper taste in music and probably are nothing but a whiny emo teenager crying in a corner yelling about how much you hate your parents and that you think you have a "horrible" life.
I find it funny that this band is at number 2 for worst rock band of the 2000's while it's also on the #1 spot of the best rock bands of the 2000's.
Hey! Linkin Park is the greatest band. Shut up! - amberswift123
I voted for Linkin Park because they are so so so overrated. I do like some of their stuff, but how could this band be on the list of top ten bands of all time. I honestly have no idea how so many people vote for this band to be so good because their music is just average.
3
Creed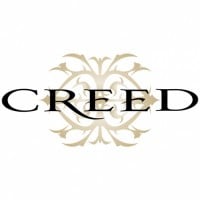 Creed was an American rock band, formed in 1993 in Tallahassee, Florida. The band's best-known line-up consisted of lead vocalist Scott Stapp, guitarist and vocalist Mark Tremonti, bassist Brian Marshall, and drummer Scott Phillips.
People love to hate Nickelback they should not be in the worst bands they are not good but they are not bad they are mediocre linkin park is awesome
Nickelback doesn't even come close. The inventors of queefcore and still champions of rock without testicles.
I just want to say something. A whole bunch of these bands are good. I swear the person who made this list is damnright stupid. Nickeleback and Linkin Park are my two favorite rock bands. The person who made this list is stupid
One band you named is actually talented... Linkin Park, Nickelback way be the worst band of all time
4
Jonas Brothers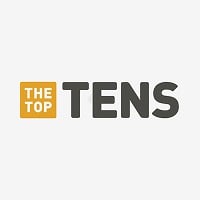 The Jonas Brothers are an American pop rock band. Formed in 2005, they gained popularity from their appearances on the Disney Channel television network.
Not a rock band, also not terrible you just hate your girlfriend loving them. They where just in a movie called Camp Rock and covered two pop punk songs by Busted "What I Go To School For" and "Year 3000" with some lyric changes.
If they were a rock band I wouldn't of known... Considering they were on god damn Disney... They suck
Even though they aren't rock, I'm voting for them because of how much they suck.
JONAS BROTHERS WAS A ROCK BAND?! All of the groups here are mediocre or even good in my opinion (coldplay and linkin park) what the f is jonas brothers doing here
5
Limp Bizkit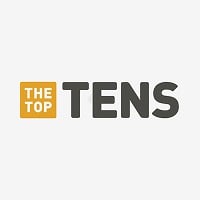 Limp Bizkit is an American nu metal band from Jacksonville, Florida, formed in 1994. Their lineup consists of Fred Durst, Sam Rivers, John Otto, and Wes Borland.
Limp Bizkit. As a citizen of Jacksonville, FL, and a student at the high school they attended, I am thoroughly and eternally ashamed of them.
It's just Fred Durst's voice, I can't stand it. Take out the lyrics and just play the music then it's good. The riffs to Break Stuff is so awesome but Fred's voice screws it up and Nookie is very catchy but with Durst's lyrics, it just sounds stupid.
Yes, Fred's voice is sometimes annoys me. But no matter, love this band. - 05yusuf09
Fred Durst.
Stupid people! This band is amazing. Get off the list.
6
30 Seconds to Mars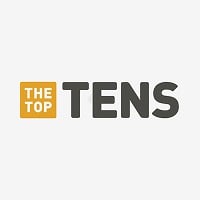 Thirty Seconds to Mars (commonly stylized as 30 Seconds to Mars) is an American rock band from Los Angeles, California, formed in 1998. The band currently consists of brothers Jared and Shannon Leto.
Really? Really? Really?! 30 Seconds To Mars is probably my favorite band of the 21st century. Especially comparing it to these other garbage bands, ignore their atrocious image and you get nothing short of great music. For this to be below Maroon 5 is also something insulting. The band has a little bit of everything, and it all works! Jared Leto is outstanding in his vocal performances. Just listen to "End Of All Days", "Alibi", "Attack". The man has insane range backed up by impressive lyrics. With purely awesome collaborations of string instruments with guitars. Best example "Conquistador". The only fault I see in the band is the excessive use of crowd chanting. Other than that, the band is nearly perfect. What a stupid list.
What kind of a list is this. Linkin Park, Evanescence, 3 Doors Down, and Good Charlotte don't deserve to be on this list. The guy who made this list is obviously a troll who doesn't like the fact that bands he doesn't like get more recognition than his favorites. At least Nickelback is number 1 with 30 Seconds To Mars trailing close behind.
Pretentious. Jared Leto is undoubtedly the white Kanye West. He thinks that he is jesus and bares a nerving messianic presence and their fans (or the Echelon) are creepy and cult-like and are ALMOST like Juggalos. Just watch the video to Closer to the Edge as it confirms everything I have just said.
Boo this bands good sounds on instrumental.. - alter-native
7
Black Veil Brides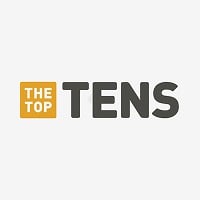 Black Veil Brides is an American rock band currently consisting of Andy Biersack (vocals), Jinxx (guitar), Jake Pitts (guitar), Christian Coma (drums) and Ashley Purdy (bass), that formed in 2006 in Ohio. ...read more.
These guys are not 2000s. They're 2010s. Know the difference.
Wow this band is amazing wow
I love black veil brides they are amazing they're the best you guys rock
There's being a freaky emo band, and then there's trying too hard. BVB is unfortunately akin to doing the latter
8
Tokio Hotel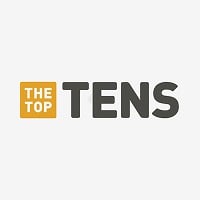 Tokio Hotel are a pop rock band from Magdeburg, Germany, consisting of Bill Kaulitz (singer), Tom Kaulitz (guitar), Gustav Schäfer (drums) and Georg Listing (keyboards, bass) that formed in 2001. ...read more.
Tokio hotel is what you get when you throw emo and pop in the blender and watch them both die.
9
Coldplay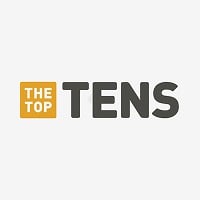 Coldplay are a British rock band formed in 1996. The band consists of Chris Martin (lead vocalist and pianist), Jonny Buckland (lead guitarist), Guy Berryman (bassist) and Will Champion (drummer and backing vocalist). Manager Phil Harvey is often considered an unofficial fifth member. The band renamed ...read more.
Their growth towards mainstream popular music is just disturbing. Come on man, you guys used to make genius arrangements like in "Speed of Sound" and then you made "Hymn for the Weekend" or "Up and Up" and such? Disturbing.
Coldplay do not qualify for a worst list at all. they are big fans of U2, and I think CP does a good job following in their footsteps (especially having Brian Eno produce Viva La Vida). also they did great with their albums in the 2000's, with three of them Parachute, A Rush of Blood to the Head, and Viva la Vida making rolling stones Best Albums of the 2000's list.
GET THEM OFF THIS LIST - samo13
HOW DARE ANYONE Coldplay IS THE BEST BAND OF ALL TIME! I LOVE THEM WITH EVERY FIBER OF MY BEING! WHOEVER VOTED Coldplay ON THE WORST BANDS EVER... I CANNOT SAY HOW TERRIBLE I AM FEELING RIGHT NOW.

But if you thought it was the best bands I understand and sorry

*Sobbing* Seriously though... Who voted for Coldplay? And even worse, how are they rated at 15, worse than 1D? I am dissapointed in this list.
10
Blood On the Dance Floor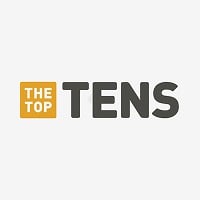 Blood on the Dance Floor is an American scene duo currently consisting of Dahvie Vanity and Fallon Vendetta that formed in 2006. Former members include Jayy von Monroe (2009-2016) and Garrett Ecstasy (2009). All of them provided vocals to the project. ...read more.
If you've been fortunate enough in your time on Earth to never hear this group's recordings of sound, but for some illogical reason wish to experience it, here is an easy test to determine if you like this group or not. All you have to is find 1 pound of broken glass. Take one half of you broken glass and violently insert it all into your ear canals. Take the rest of your shards and eat it all. Be sure to chew throughly. If you found this exercise fun and refreshing, I can safely say you will love Blood On The Dance Floor. - VisionsOfSight
I have never heard them before but I like bands like my chemical romance taking back sunday the used and so I don't think I world like them and every body I know said that they are bad so I don't think I will ever hear them
I can not get through one song by this group. It sounds like some dim witted attention whoring teenagers.
Does it really need to be questioned if this "band" is the worst? I thought the answer was pretty clear.
The Contenders
11
Disturbed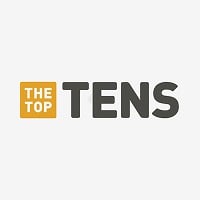 Disturbed is an American nu metal/ alternative rock/ alternative metal band from Chicago, Illinois. The band comprises vocalist David Draiman, bassist John Moyer, guitarist Dan Donegan, and drummer Mike Wengren. They are known for songs like "Down With the Sickness" and "Stricken" .
Who added them?
Disturbed above jonas brothers? Seriously? Who the hell vote for they if they are very awesome, just listen songs like stricken, indestructible or asylum and you know what I talking about
Just plain terrible
This band is stupified - alter-native
12
3 Doors Down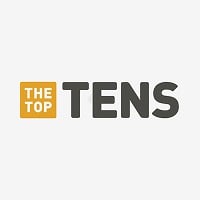 3 Doors Down is an American rock band from Escatawpa, Mississippi that formed in 1996. The band originally consisted of Brad Arnold (vocals/drums), Todd Harrell (bass guitar) and Matt Roberts (guitar). They were soon joined by guitarist Chris Henderson, and later by drummer Richard Liles.
Why is 3 doors down here, they're great
13
Godsmack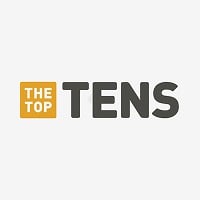 Godsmack is an American rock band from Lawrence, Massachusetts, formed in 1995. The band is composed of founder, frontman and songwriter Sully Erna, guitarist Tony Rombola, bassist Robbie Merrill, and drummer Shannon Larkin.
They copied Alice in Chains.
Godsmack are just lucky to have "Godsmack Day" celebrated in Boston, MA when their mayor should've chosen "Aerosmith Day". Curse him for that. also Sully Ernas vocals are garbage. I don't even know why their songs get radio play.
Why Godsmack?!?! They're the best band of all time! Don't you listen to songs like "I Stand Alone", "Awake", and "Cryin Like A B****"?!?!
14
Good Charlotte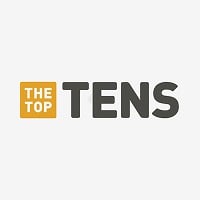 Good Charlotte is an American rock band from Waldorf, Maryland that formed in 1996. Since 1998, the band's constant members have been lead vocalist Joel Madden, lead guitarist and vocalist Benji Madden, bassist Paul Thomas, rhythm guitarist and keyboardist Billy Martin and drummer Dean Butterworth, ...read more.
They made a song glorifying suicide. "enough Said
These guys combine poser punk, whiny emo, and soulless Nickelbackian sound. Truly a feat of mighty proportions!
They're ok, but they sound annoying
15
Pierce the Veil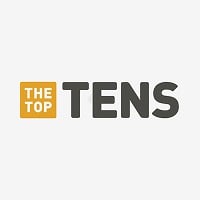 Pierce the Veil is an American post-hardcore band from San Diego, California. Formed in 2006, the band was founded by brothers Vic and Mike Fuentes after the disbandment of the group Before Today, which was formed out of the San Diego punk rock scene.
I love them
I love pierce the veil! Love them my favorite band of all time.
I don't like them
16
Red Hot Chili Peppers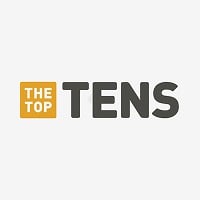 The Red Hot Chili Peppers is an American funk-rock and alternative rock band, that was founded in 1983. ...read more.
Mom, I'm gay.
...wait this isn't Facebook...
They are the worst rock band of any decade.
17
Daughtry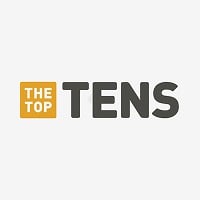 Daughtry is an American rock band formed and fronted by namesake Chris Daughtry, who was a finalist on the fifth season of American Idol. Their self-titled debut album was released in November 2006.
True rock band laugh out loud, their material seldom gets played in rock stations even though they are a "rock" band. Besides, don't they sound like Nickelback, another terrible band
Whoever put this here is not very bright. In their prime around 06-08 they were an amazing true rock band with great guitar riffs aided by Daughtry's amazing voice. Nowadays they are not so good so I can understand the rankings. However, this is of the 2000's, not the 2010's.
18 Pop Evil
19
Buckcherry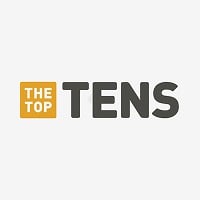 Buckcherry is an American rock band from Anaheim, California, formed in 1995. The band released two albums, Buckcherry and Time Bomb, before dissolving in 2002. In 2005, lead vocalist Josh Todd and lead guitarist Keith Nelson reformed Buckcherry with a new lineup and released a new album in 2006, 15. ...read more.
20
Mudvayne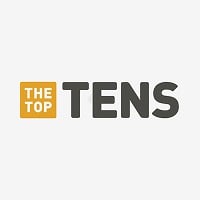 Mudvayne was an American heavy metal band from Peoria, Illinois formed in 1996. Originally from Bloomington, Illinois, they are known for their sonic experimentation, innovative album art, face and body paint, masks and uniforms.
Mudvaynes music is a steaming pile of poo. its just aggro metal with lots of screamed vocals. its no wonder they even came up with stupid alien names to match.(Güüd, Rü-d, Chüd, and Spüg) do not listen to.
21
Evanescence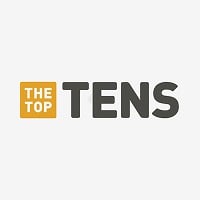 Evanescence is an American rock band founded in Little Rock, Arkansas in 1995 by singer/pianist Amy Lee and guitarist Ben Moody.
Ummm, why are they here? Clicked vote accidentally, so may as well share my opinion. They really don't deserve to be on this list. Amy Lee has a terrific voice, and they have such a powerful sound. They don't sing about the pointless stupid stuff most songs are about. They don't sing about this girl that's pretty, they sing about grieving, victims of sex trafficking, breaking free from someone bad (My Immortal, My Heart is Broken, Sweet Sacrifice). Granted, there are a few songs that aren't that great (Lose Control, Whispers - Fallen version, Origin is waayyy better) but honestly, whenever I listen to them I'm always filled with such emotion! Their music is so powerful. In some of their songs, I feel like they're saying and capturing how I feel when I have no one to talk to or can't explain it, that they're my voice.
My mom is emo.
22
Falling In Reverse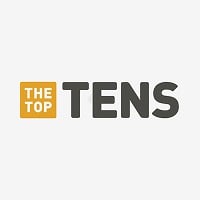 Falling in Reverse is an American post hardcore band from Las Vegas, Nevada, formed in 2008, signed to Epitaph Records.
They glorify cheating on their girlfriends
23
Escape the Fate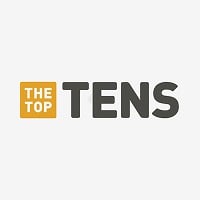 Escape the Fate is an American rock band from Las Vegas, Nevada, formed in 2005 and originally from Pahrump, Nevada. They are signed to Eleven Seven Music.
I don't get the hate on them. I love Escape the Fate, and I still listen to them even with a lot of hateful comments
Just because Ronnie isn't in Escape the Fate anymore, you shouldn't hate on them. Ronnie is in another band, and still making music. I love Escape the Fate, with Craig and with Ronnie
24
Green Day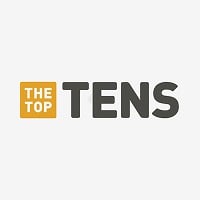 Green Day are an American pop punk, punk rock, and alternative rock band formed in East Bay, California in 1986. The members include Billie Joe Armstrong (vocals and guitar), Mike Dirnt (bass), Tré Cool (drums) and Jason White (guitar) . Green Day are associated with punk rock, pop punk and alternative ...read more.
Green Day Is actually pretty good. Not bad at all
Come on Green Day is awesome
Horribly bland poser pop punk or whatever you want to call it. They kill my ears whenever I happen to hear them.
Can't stomach that lead singer. The lyrics are also atrocious. The music isn't much better. The melodies (when there is one) sounds like they are mocking the listener. Dreadful band. Armstrong is also a crybaby. Boo-Hoo! You only have 1 more minute to play! He is in his 40's right?
25
Simple Plan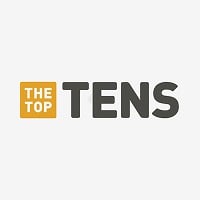 Simple Plan is a French-Canadian rock band from Montreal, Quebec. The band has released five studio albums.
Sound like crybabies
They have a song called "God Must Hate Me" that's just him whining about how his dad caught him stealing his car, and how he forgot to study for a test
Of all the whiners to come out this decade, these guys are the absolute worst.
Are you kidding me these guys are amazing!
26
Fall Out Boy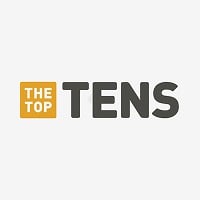 Fall Out Boy is an American pop rock band formed in Wilmette, Illinois, a suburb of Chicago, in 2001. The band consists of vocalist and guitarist Patrick Stump, bassist Pete Wentz, guitarist Joe Trohman, and drummer Andy Hurley.
They've gotten 10 times better than a lot of the bands you'd usually hear on the radio now.
The fact that they consider themselves punk is so stupid. I wish Joey Ramone would still around to show them what true punk is.
Their music is only getting worse
Sell Out Boy should shove a cork tree right down their throats where it should belong!
27
Brokencyde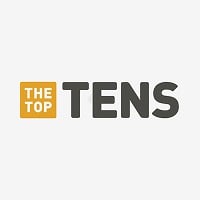 Brokencyde is an American crunkcore musical group from Albuquerque, New Mexico, founded in 2006. The group's lineup consists of David "Se7en" Gallegos and Michael "Mikl" Shea, and musically are one of the founding groups in the crunkcore genre, which is crunk hip-hop with screamed vocals.
28
One Direction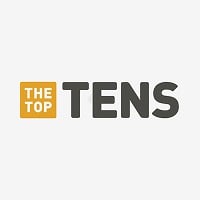 One Direction (commonly abbreviated as 1D) were a British-Irish pop boy band based in London, composed of Niall Horan, Liam Payne, Harry Styles, Louis Tomlinson, and previously, Zayn Malik until his departure from the band on 25 March 2015. The group signed with Simon Cowell's record label Syco Records ...read more.
Stupidest group of morons to ever hit planet earth!
Who said they were rock also no kidding they're trash
What?! One direction isn't rock what so ever!
The torchbearers of modern day stupid music... There arrival led to the premature death of music...
29
My Chemical Romance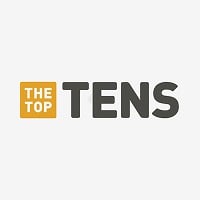 My Chemical Romance was an American rock band from Jersey City, New Jersey, active from 2001 to 2013. For much of their career, the band consisted of lead vocalist Gerard Way, guitarists Ray Toro and Frank Iero, bassist Mikey Way, and drummer Bob Bryar.
I just don't find their music fun to listen to. - Smash64
Makes my ears bleed lol. Emo music is garbage
I hate them. Gerard Way is trash.
Who The Hell made this list anyway? They are awesome... what?
30
Paramore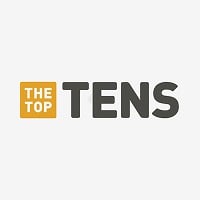 Paramore is an American rock band from Franklin, Tennessee, formed in 2004. The band currently consists of lead vocalist Hayley Williams, guitarist Taylor York, and drummer Zac Farro.
Hayley Williams is one of the greatest things to happen to our generation.
31
Insane Clown Posse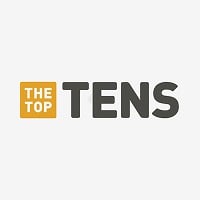 Insane Clown Posse is an American hip hop, horrorcore and rap rock duo consisting of rappers Violent J and Shaggy 2 Dope, that was formed in 1989 in Detroit. ...read more.
Make up bands are always bad news.
Not even a band...
32
Maroon 5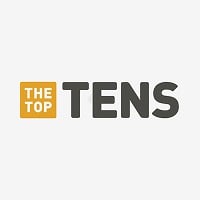 Maroon 5 is an American pop rock band that originated in Los Angeles, California. Before the current group was established, the original four members, Adam Levine, Jesse Carmichael Mickey Madden and Ryan Dusick, formed a band known as Kara's Flowers in 1994, while they were still in high school.
These guys are hauntingly horrible. No rhythm. No lyrical quality. Just spewing garbage from their mouths to make it sound unique and attractive. They are dreadful.
For a pop band they are actually not that bad
The guy who put them in this list deserves a good spanking...
Adam Levins voice sounds like a mouse trying to hit a high note
33
Twenty One Pilots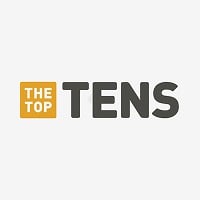 Twenty One Pilots is an American musical duo that is originally from Columbus, Ohio, who are best known for their songs "Stressed Out", "Heathens" and "Ride". Currently there are two members, Tyler Joseph (lead vocals, piano, keyboards, synthesizers, ukulele, bass and guitar) and Josh Dun (drums and ...read more.
Overrated as all hell. Bland annoying pop music with pandering teen lyrics
34
Kings of Leon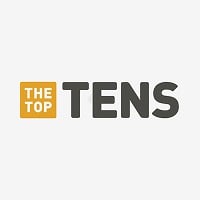 Kings of Leon is an American rock band that formed in Nashville, Tennessee, in 1999. The band is composed of brothers Caleb Followill, Nathan Followill and Jared Followill, with their cousin Matthew Followill.
The pigeon that pooped on this band's bassist sure had a better taste than those who regard these clowns as the saviours of rock. Their hit songs like "Sex On Fire", "Use Somebody" are so slight they barely exist.
35
Avenged Sevenfold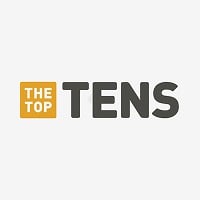 Avenged Sevenfold is an American heavy metal band, that was formed 1999 in California. Their longest lineup of members was M. Shadows (Vocals), Synyster Gates (Lead Guitar), Zacky Vengeance (Rhythm Guitar), Johnny Christ (Bass Guitar), and The Rev (Drums). ...read more.
Sorry, no real originality. Metalcore was done better by Suicidal Tendencies LONG ago. Most of the new stuff are just bad rip offs of classic metal.
Probably the most overrated band of the decade. Nothing special about them.
36
All That Remains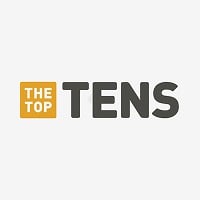 All That Remains is an American heavy metal band from Springfield, Massachusetts, formed in 1998. They have released eight studio albums, a live CD/DVD, and have sold over a million records worldwide.
37
Dragonforce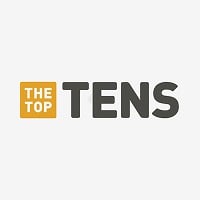 DragonForce are a British power metal band based in London, England. Formed in 1999, the group are known for their long and fast guitar solos, fantasy-themed lyrics, and electronic sounds in their music to add to their retro video game-influenced sound.
TAKE THIS OUT NOW
TAKE THIS OFF THE LIST I LOVE THIS BAND!
THIS LIST IS A JOKE DRAGONFORCE IS AMAZING
38
Alexisonfire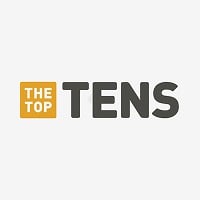 Alexisonfire is a five-piece Canadian post-hardcore band that formed in St. Catharines, Ontario in 2001. The band consists of George Pettit, Dallas Green, Wade MacNeil, Chris Steele, and Jordan Hastings.
No. Alexisonfire is awesome
39
Bring Me the Horizon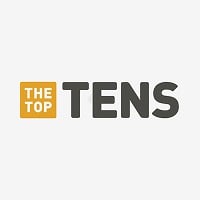 Bring Me the Horizon is a British rock band from Sheffield, Yorkshire. Formed in 2004, the group currently consists of vocalist Oliver Sykes, guitarist Lee Malia, bassist Matt Kean, drummer Matt Nicholls, and keyboardist Jordan Fish. They are signed to RCA Records globally and Columbia Records exclusively ...read more.
This is my least favorite band I've listened to - Covi
40 Matchbox 20
41
Flight Of The Conchords
Eh? Who put these guys on the list? They're funny as hell. Whoever put then on doesn't have a sense of humour.
42 Protest the Hero
43 Cobra Starship
44
Hinder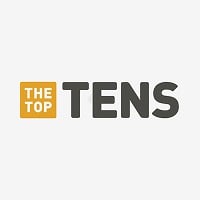 Hinder is an American rock band from Oklahoma that was formed in 2001 by drummer Cody Hanson, lead singer Austin Winkler and guitarist Joe "Blower" Garvey.
45
Asking Alexandria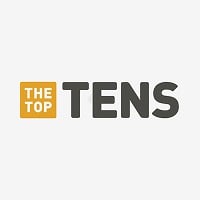 Asking Alexandria are an English metalcore band from York, North Yorkshire formed initially in 2008 by lead guitarist Ben Bruce along with former lead singer Danny Worsnop, bassist Joe Lancaster, keyboardist and synth player Ryan Binns, and current members drummer James Cassells and rhythm guitarist ...read more.
They don't suck. I love them.
46 Aim Low
47
Breaking Benjamin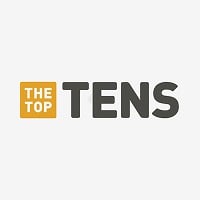 Breaking Benjamin is a American post-grunge/alternative metal band formed in 1998. The bands members all changed in the time between 2010 to 2014, with the exception of Ben Burnley (Vocals). The Ex-Members included Chad Szeliga (Drums), Aaron Fink (Guitar) and Mark Klepaspi (Bass). ...read more.
Breaking Benjamin should not be on this list. Whatever you like or not, they're the greatest band I have ever know!. Maybe this nobody listens to Justin Bieber or Michael Jackson
I used to like "post-grunge" (another name - "butt rock") as a teenager, now not so much. It's depressing, joyless and I'm just tired of it.
Overrated, dull, talent-less and a bore. This band is basically Linkin Park 2.0 mixed in with the terrible lyrics of Nickelback.
48
Guns N' Roses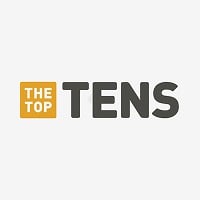 Guns N' Roses is an American hard rock band from Los Angeles formed in 1985. The classic lineup, as signed to Geffen Records in 1986, consisted of vocalist Axl Rose, lead guitarist Slash, rhythm guitarist Izzy Stradlin, bassist Duff McKagan, and drummer Steven Adler. Apart from hard rock they are also ...read more.
49
Bon Jovi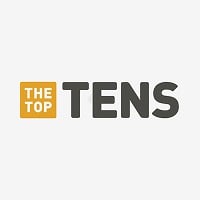 Bon Jovi is a hard rock band formed in 1983, which had a streak of successful albums in the late 1980s. The band originally consisted of lead vocalist Jon Bon Jovi, guitarist Ritchie Sambora (left in 2013), bassist Alec John Such (left in 1994), keyboard David Bryan, and drummer Tico Torres. The band's ...read more.
I Think The People Who Put Bon Jovi And Guns N' Roses On This List Ran Out Of Ideas For Bad Bands. THEY'RE NOT EVEN FOR THE 21ST CENTURY
50
Panic! At The Disco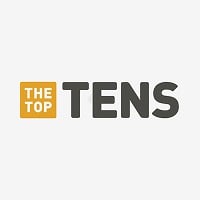 Panic! at the Disco is an American pop rock band from Las Vegas, Nevada, formed in 2004 and featuring the current lineup of vocalist Brendon Urie, accompanied on tour by bassist Dallon Weekes, guitarist Kenneth Harris, and drummer Dan Pawlovich.
PSearch List