Top 10 Worst Video Game Developers
htoutlaws2012
The Contenders: Page 3
41
Sledgehammer Game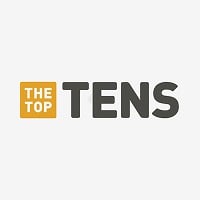 Sledgehammer Games is an American video game developer, formed in 2009 by industry veterans Glen Schofield and Michael Condrey.
The make the worst Call of Duty games with activation
Honestly I think their involvement with MW3 kinda put them here. The multiplayer was garbage.
Call of Duty's downfall started when this company came in 2011 and did MW3. - htoutlaws2012
V 1 Comment
42
Valve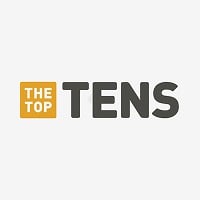 Honestly, Valve didn't really make bad games, it's that they refuse to see the ton of money they could be making. Lots of people have been demanding Half Life 3, enough to out-sell everything this year. So what does a company need to do, SUPPLY. I learned this in 7th grade, but for some reason Valve dropped out of preschool because they don't even know how to count to 3. It's not only Half Life 3, people wanted Team Fortress 3, Portal 3, and Left 4 Dead 3, but Valve is just to blind to see this. They are making money on Steam, but can't they do both like EA is doing, or heck Sega split into two to make the USA games and the Japan games. Valve needs new management or they WILL go bankrupt. - PinataonSugar
What? I love Valve's games! Especially Team Fortress 2! - Pastakirby7
The fact that Valve is even on here says a lot about the company. Half life, Team fortress, Portal, Left 4 dead. All games which should have been continued on. Games which would have probably made a ton of money just from their IPs, from their legacy. But valve honestly doesn't listen. It doesn't put an ear to the ground, because they think what the customers have to say isn't worth listening to. It's a sad state of affairs, it really is.
Couldn't care less about community hope a miracle happens and valve bankrupts...
V 26 Comments
43
Interactive Television Entertainment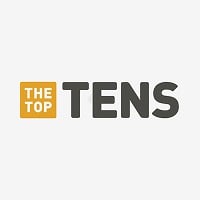 Interactive Television Entertainment was a Copenhagen-based Danish company founded in 1988 as SilverRock Productions and renamed to ITE in 1992. It was best known for developing and producing the Hugo media franchise.
Good before, now there trash and ps2 Hugo games as well as 3d hugo games for ps1 sucks too.
44 Atlus
45
Happysoft
Hong Kong '97 their one and only masterpiece from the pits of hell
They made Hong Kong 97'
46
uCool, Inc.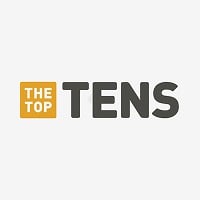 Starts games, but doesn't them. Takes foolish peoples money then abandons their games. Allows big spenders to cheat without punishment. Bans players who ask for money back.
47
Data Design Interactive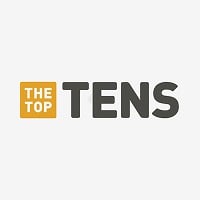 Data Design Interactive Ltd is a British video game developer and publisher. The company was founded in 1983 as Data Design Systems in Halesowen, England, was acquired by Stewart Green's Green Solutions in May 1990, and incorporated as limited company on 2 August 1999. In August 2007, they acquired ...read more.
Most of the games they made on the Wii are piss poor they should be higher. - htoutlaws2012
These guys didn't have one game that even came close to average score.
They made piss poor games
62? , Can't This Be MUCH HIGHER ON THE LIST?! - VideoGamefan5
V 1 Comment
48
Digital Pictures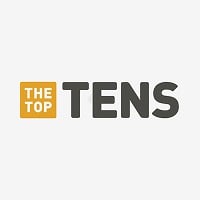 Digital Pictures was an American video game developer founded in 1991 by Lode Coen, Mark Klein, Ken Melville, Anne Flaut-Reed, Kevin Welsh and Tom Zito.
If you had a Genesis with 2 Add-ons you know what I'm talking about. - htoutlaws2012
49
Sony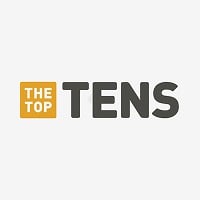 I have no idea why this is on here.. Probably an Xbox fanboy..
WHY?! Home to many great video game franchises and beloved characters like crash bandicoot and spyro the dragon!
This shouldn't even be on this list, they made many many fantastic games.
Who ever hates sony is an Xbox fanboy - Minecraftisawesone
V 7 Comments
50
505 Games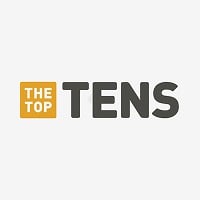 505 Games Ltd. is a global publisher of video games founded in 2006, and is a subsidiary of Italian company Digital Bros.
Love Terraria but Payday 2 is pay to win too much :/
Terraria is one of my favourite games of all time, so I disagree with this being on the list. - astroshark
Makes some bad games like H2S and Terarria - EliHbk
51
Dean Hall
Ugh that's a person not a company developer - htoutlaws2012
V 1 Comment
52
Mystique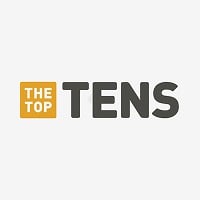 Ever since I've played custer's revenge I hate hate hate mystique they always make crappy games with porn
I can agree this company sucks... but it went out of business during the Game Crash of 1983. So we don't gotta deal with them, anymore.
Porn games enough said. - htoutlaws2012
53
Mindscape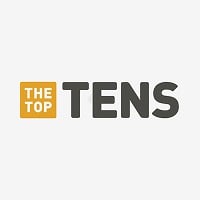 Another mix bag they made some good some awful. - htoutlaws2012
54
Hello Games
Activision and Microsoft greed levels multiplied by 60. Sums it up.
The reason is "No Man's Sky". - kevin76517651
No Man's Lie... enough said
No Mans Lie
V 1 Comment
55
Big Red Button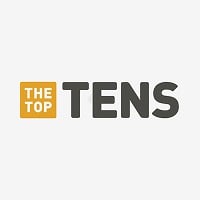 They shouldn't of even existed before they made a single game. They didn't make a single game until they picked their prey, which was SEGA. So they made one of the worst games ever, Sonic Boom on purpose to kill the Sonic Franchise, which was one of SEGA's most popular franchises.
An unpopular video game company who never made a game for at least 6 years until they developed their first game which is Sonic Boom:Rise of Lyric.
So they made Sonic Boom: Rise of Lyric... and that's about it... Who's idea was it for Sega to give the Sonic license to them anyways?
Big Red Button gets unneeded hate, it was Sega's fault that Sonic Boom ended bad, because they didn't told BRB that this game needs to be on Wii U
V 5 Comments
56
Mojang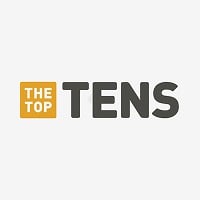 Mojang AB is a Swedish video game developer founded in May 2009 under the name Mojang Specifications by game programmer Markus Persson, best known for creating the popular independent game Minecraft, a sandbox game.
One hit wonders would be the right category for this one. - htoutlaws2012
I Can't Believe Bethesda Is Above This, Minecraft Is Overhyped And Notch is A Greedy Jerk - VideoGamefan5
Really, you guys like Minecraft? Minecraft has a cancerous community of 6 year olds who don't know how to spell. It is a boring piece of junk. In fact, it is actually a rip-off of an old game that was released many years ago! Mojang only got their fame of 6-8 year old idiots. Terraria is way better than Minecrap.
A selfish company that ripped off Infiniminer AND Roblox! (FYI Roblox was made in 2006.)
V 12 Comments
57
Apps Chopper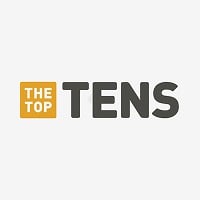 Being an industry leader in providing the world-class mobile app development solutions, AppsChopper has gained a niche position in the industry. Our company's work revolves around designing, developing, and finally testing the applications that are due to be delivered to the clients. Every one of ...read more.
58 Killjoy Games
59
Sachen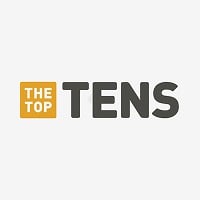 If you don't know this company, it's a Chinese company (Hong Kong I think) that made unlicensed NES games. Their most famous game: Little Red Hood.
Most of these unlicensed video game companies are utterly horrible. This company should be way higher. While this company utter crap, at least they weren't as bad as Yong Yong.
Although Sachen is bad, I personally think that Yong Yong is worse.
Unlicensed companies like this one usually suck.
V 3 Comments
60
Infinity Ward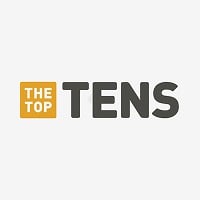 Infinity Ward is an American video game developer. They developed the video game Call of Duty, along with five other installments in the Call of Duty series.
Seriously they made some of the good Call of Duty games with potential, such as Call of Duty Ghosts, terrible. The spawns in there games are ridiculous. The best games in Call of Duty were the Black Ops games and guess who didn't make it. Oh wait that's right Infinity Ward!
Call of Duty? Seriously? Why would you buy the games again and again if they are the same thing with different aspects? Makes no sense whatsoever
The creators of many Call of Duty games. The whole franchise is pathetic. - Turkeyasylum
Ruined Call of Duty - VideoGamefan5
V 6 Comments
PSearch List
Recommended Lists
Related Lists

Top Ten Best Video Game Developers

Top Ten Video Game Developers We Love to Bash

Top Ten Best Video Games from Terrible Video Game Developers

Top Ten Most Underrated Video Game Developers

Top 10 Video Game Developers Partnered with Sony
List StatsUpdated 21 Sep 2017
2,000 votes
130 listings
4 years, 118 days old

Top Remixes (28)

1. Digital Homicide
2. Activision
3. Electronic Arts

DCfnaf

1. Activision
2. LJN
3. Stellar Stone

VideoGamefan5

1. LJN
2. Titus Software
3. Stellar Stone

htoutlaws2012
View All 28
Posts
Skullkid755
Error Reporting
See a factual error in these listings? Report it
here
.