Worst Ways to Die While Playing the Oregon Trail Game
SirSheep
A classic game that is very fun to play. The one goal is to not die before you get to Oregon. Here's the worst ways to die.
The Top Ten
1
Dysentery
Almost every time I play this game someone dies of it. Never actually knew what it was...and now I wish I didn't. Gross.
An infection in the intestines which basically leads to death caused by diarrhea. Fun. - SirSheep
I looked up Dysentery after dying by it. I regret it now. - bobthehallwayman
"You have died of dysentery." - Stalin
V 4 Comments
2
Starvation
This is the easiest thing to avoid lol
Play as a farmer. I was hunting every other day until my last ox died. It took so long to trade that everyone died near Christmas. - Cyri
Do I really need to explain this? - SirSheep
Ffs! I survived Bergen Belsen just to starve to death in Oregon Trail. It was easier to steal food from guards than it is to find it on this game!
3
Drowning
The river is moving really fast. You fall in. You don't come back out. - SirSheep
4
Dehydration
This is what happens when you don't drink water people. - SirSheep
5
Cholera
Typically spread through untreated water, some symptoms include diarrhea, nausea, and seizures. - SirSheep
6
Attacked by Indians
And you're shot or stabbed. I'm sure that most of you would appreciate it if I don't go into further detail. - SirSheep
7
Fever
Your body gets really warm, and you get dehydrated. Then you die - SirSheep
8
Broken Arm
I'm not even kidding. You can die when this happens... WHY?!?!
This happened to me
9
Snake Bite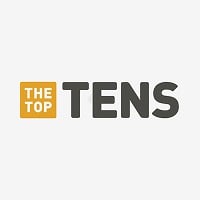 Congratulations, your new nightmare - SirSheep
10
Typhoid
Spread through anything you consume, and through contact (hard to avoid in a small wagon), this causes weakness, severe fever, headaches, and constipation or diarrhea, depending on the case. - SirSheep
The Contenders
11
Measles
A viral infection usually only on children, symptoms don't show up for a couple weeks. Symptoms include common cold symptoms, fever, and inflamed eyes. - SirSheep
12 Getting Lost
13 Broken Leg
BAdd New Item
Related Lists

Top Ten Animals in the Oregon Trail Video Game
Top Ten Most Important Things You Should Do While Playing Video Games

Top 10 Songs to Listen to While Playing a Video Game
Top Ten Foods to Eat/Drink While Playing Video Game
List Stats
13 listings
180 days old

Top Remixes
1. Snake Bite
2. Dysentery
3. Cholera
SirSheep
1. Drowning
2. Starvation
3. Dehydration
Cyri
Error Reporting
See a factual error in these listings? Report it
here
.