Worst Years for Movies
The Top Ten
1
2011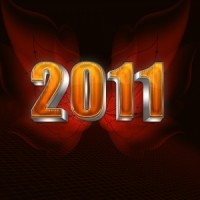 Well in my opinion, 2009 and 2010 were the best years for movies (in the 21st century at least) but 2011 was yikes...

Lots of failed comedy movies, generic action movies and sci-fi movies, obnoxious animated movies e.g. Cars 2 etc.

Yeah... tbh nothing really oscar worthy that year...
2
2017
Baywatch, The Mummy, The Emoji Movie, Fifty Shades Darker, The House, Justice League, Kong: Skull Island, Snatched, Valerian and the City of a Thousand Planets, Spark: a Space Tail, Rough Night, The Book of Henry, Alien: Covenant, The Dark Tower, Mother!, Boo 2: A Madea Halloween, Wish Upon, King Arthur: the Legend of the Sword, Monster Trucks, The Boss Baby, The Bye Bye Man, Eyes on Me, Beauty and The Beast, CHiPs, Fist Fight, Daddy's Home 2, Bad Moms Christmas, and so many more!
Emoji Movie

I think I said enough here
Emoji movie enough said
Worst years ever
3
2013

My Opinions About Those 12 Years (so far):

2006: Amazing! (8/10)
2007: Awesome! (Best Year of My Life) (10/10)
2008: Pretty mediocre year, but not as bad as 2009, The only really bad thing about 2008 was diabetes (5/10)
2009: Sucks! That was the year of Michael Jackson's death, and Nickelodeon got rid of their orange slime logo, and SpongeBob was at his worst and so much more. (3/10)
2010: Pretty bad at first, but it improved later on (4/10)
2011: Good. (7/10)
2012: Average. (5/10)
2013: Bad. (3/10)
2014: Really bad! (2/10)
2015: Things got 10 times worse! (1/10)
2016: Things got 20 times worse! (0.60/10)
2017: WORST YEAR EVER! (0.1/10), There was absolutely nothing good to about this year, Plus! The Movies from Paramount of that year were disturbingly awful! The only thing I miss about 2017 is me being with the big guys and my new baby cousin!
2018: (so far), Not a good year, but it's an improvement over 2017, but with wonderful parts, like ...more
My Opinion Of These 12 Years (In my opinion)
2007: A Great year, I was born and I discovered great shows! not to mention I was called cute by so many people! (10/10)
2008: An Awesome year! I turned 1 year old and it was overall just as great as 2007 (10/10)
2009: Sadily the final year of the 2000's. It was good, but not as good as 2007 and 2008. The only thing bad about this year was Michael Jackson's death (9/10)
2010: I found this year overrated, sure it was good for computer fans (because the new windows computer came out) but apart from that, I found this year overrated and kind of boring! (3/10)
2011: Pretty good year. this was my first year at preschool and I loved the people there! (10/10)
2012: Boring (1/10)
2013: Average. Nothing special happened this year but it was kind of...meh (5/10)
2014: Another awesome year in my opinion. I met my first teacher and she was really nice! (10/10)
2015: BY FAR THE WORST YEAR IN HISTORY! First of all, I got a ...more
Most of the movies from that year are bad
4
2020

2020 (MMXX) was a leap year starting on Wednesday of the Gregorian calendar, the 20th year of the third millennium, the 20th year of the 21st century, and the 1st year of the 2020s.
A bad year for movies because the coronavirus pandemic has closed cinemas around the world, causing movies to either postpone their release dates or cancel their theatrical release dates and go straight on digital.
Made it all the way to #1! The golden age of Hollywood is over and there are no movies, movies are all died!
Thanks to COVID finding a half decent movie from this year was a bit like scoring a Hail Mary.
This should be #1
5 2001
6
2008
Yea, there were the bad ones but then there are ones like Wall.e and more!
This year had Disaster Movie, Hottie and the Nottie, Happening, Twilight, Love Guru, Birdemic, Space Chimps, High School Musical 3, Camp Rock, need I GO ON? THIS IS THE NUMBER 1.
It hurts me at the bottom of my heart that this year is on this list, 2014 15 16 17 and 18 was the worst 2008 was a very memorable year of the 00s decade
And we got gems like the Dark Knight, Wall-E, Iron Man, Kung Fu Panda, Gran Torino Ponyo and Hellboy II: The Golden Army
7
2014
2014 was very bad, though 2017 sucked more! Strangely enough, I am getting to a point now where 2017 reminds me a lot of 2014 because they were both terrible. A lot of celebrities died and dropped like flies in 2014 also. I had been hospitalized a lot in 2014 as well.
2014 was hell for sure.
8
1987
Garbage pail kids movie
Jaws: The Revenge, Superman IV: The Quest for Peace, Nukie, Leonard Part 6, Ishtar, House II: The Seond Story, The Allnighter, Police Academy 4: Citizens on Patrol, Teen Wolf Too, Silent Night, Deadly Night 2, Gor, Zombie High, etc. Jesus Christ this was a bad lineup!
9
2005
That year had many remakes...Fun with Dick and Jane, The Longest Yard, The Producers, Charlie and the Chocolate Factory, and The Poseidon Adventure...just to name a few. This would make Hollywood get TOO lazy!
There was not a single film on metacritic that year with a score of 90 or higher, not to mention there was Son of the Mask, Alone in the Dark, BloodRayne, The Adventures of Sharkboy and Lavagirl, Fantastic Four, Elektra, Doom, Chicken Little, Bewitched, The Ring Two, the list goes on.
Son of the Mask, enough said!
10
2016
We got Normie Of The North, Fifty Shades Of Black and 9 lives
The Contenders
11
2003
House of the Dead, Gigli, Boat Trip, The Cat in the Hat, Freddy vs. Jason, Scary Movie 3, Charlie's Angels: Full Throttle... and undoubtably THE worst movie of all time: The Room!
Spy Kids 3: Game Over. Enough said. At least it had good CGI.
12
2000
Battlefield earth, enough said
13
1997
Batman & Robin, Steel, Speed 2, Mortal Kombat: Annihilation, Mr Magoo, Double Team, Turbo: A Power Rangers Movie, Home Alone 3, B.A.P.S, Spice World, Country Justice, Anaconda, Turbulence, The list goes on!
14
2004
The year had a couple of decent movies, but very little of those that stay. Then again, it was the year of turds like Catwoman, Scooby-Doo 2,. Superbabies and Garfield.
15
1998
I don't like the fact that Saving Private Ryan just lost to Shakespeare in Love for Best Picture in the Academy Awards. But I do like the year because of course, there are very good cartoon episodes that aired that year, as well as good music like "Reflection" and "Believe". My favorite part about the year is when my favorite Recess episode "Mama's Girl" came out on September 19th.
Face it, everybody. This deserves to be higher. Come on, this was a true, apocalyptic year for movies to come out. This is the year when we got a lot of stinkers like:

* Roland Emmerich's Godzilla
* The Avengers
* The Waterboy
* Psycho remake
* Casper meets Wendy (direct-to-video)
* Blues Brothers 2000
* Armageddon
* Tarzan and the Lost City
* Patch Adams
* Jack Frost
* The Odd Couple 2
* Lost in Space
* Lethal Weapon 4
* I Still Know what You did Last Summer
* Ringmaster
* My Giant
* BASEket Ball
* Phantom
* Deep Rising
* Spice World
* Very Bad Things
* A Night at the Roxbury
* The Secret of NIMH 2: Timmy to the rescue (direct-to-video)
* Ferngully 2 (direct-to-video)
* Pocahontas 2: Journey to a New World (direct-to-video)
* Beauty & The Beast: Belle's magical world (direct-to-video)
* Senseless
* Species 2
* Phantoms
...and the list goes on and on and on...

To me, though, the almost ...more
16
2015
Why is this year so low, again?
17 2006
18
1980
There are a lot of movies in 1980 that lost money!
19
2002
The year I was born was rather bad for movies. Not for music though.
The early 2000s was the downfall of movies, but 2002 was probably the worst year in the early 2000s out of all of those years
20 1995
21 1989
22
2007

23
2010
The last Airbender, enough said
Fred the Movie, yes really.
24
2009
The only movie I can recall from this year was Moon.
25
2018
Too many mediocre movies that got bad reviews, Other than Incredibles 2 and maybe black panther
Pathetic - watching classics on 4k discs instead - nothing to look forward to - sad
So far, 2018 is not a good year for me, but it's better than 2016 and 2017.
Man this has been a horrible year for movies.
PSearch List