Best Animated Movies Based on Cartoons
The Top Ten
1
The SpongeBob SquarePants Movie

Both overrated and overhated. Ok it wasn't the best I've ever seen, but it was pretty enjoyable. - Userguy44
As much as I love SpongeBob, this movie was just horrible, the second movie was better
This is the best movie
Best movie ever
2
The Simpsons Movie

Awesomeness
I don't know, sorry
I really love the Simpsons and I was really glad that they made a movie about them. -HungerGamesNerd180
3
South Park: Bigger, Longer & Uncut

Spongebob is awesome but this is even more so!
Why isn't this at the top of the list?
Amazing especially the songs
Should be #1 spongebob sucks
4
Teen Titans: Trouble in Tokyo

This is a great movie.
5
Regular Show: The Movie

This movie is garbage! Why is it here? Why does it need to be made?!
6
Pokemon: The First Movie

Mewtwo is the best concept on the best movie based on a T.V. show
7
The SpongeBob Movie: Sponge Out of Water

Better than the first movie
8
The Transformers: The Movie

Way better than those awful live action Transformer movies. - egnomac
9
Ed, Edd n Eddy's Big Picture Show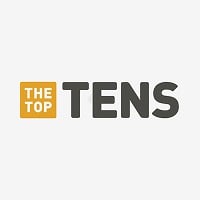 10
The Powerpuff Girls Movie

Hadn't this film been a box office failure, we would be getting a sequel based on the 2016 reboot
The Contenders
11
Beavis and Butt-Head Do America

12
Batman: Mask of the Phantasm

13
Rugrats In Paris: The Movie

14
My Little Pony: The Movie (2017)

This film is cringe!
For little girls and Bronies.
It's such an underrated movie, everyone likes to judge it because its 'My Little Pony' property. It may be targeted to girls, but as a movie, It's very good. It's not Disney levels of amazing, but it's still amazing. And there were much worse movies in 2017, Transformers 5, Fifty Shades Darker, Nut Job 2, Boss Baby, THE EMOJI MOVIE!
15 Futurama: Bender's Game
16
Pokemon the Movie: Giratina and the Sky Warrior

17
Peanuts

Should by nomber 1
18
Billy & Mandy's Big Boogey Adventure

19
Phineas and Ferb the Movie: Across the 2nd Dimension

20
The Wild Thornberrys Movie

21
Lucario and the Mystery of Mew

Childhood! - Userguy44
22 Billy & Mandy: Wrath of the Spider Queen
23
The Rugrats Movie

24 Hey Arnold! the Jungle Movie
25
Jonah: A Veggietales Movie

This movie is still childish anyways.
26
Teen Titans Go! to the Movies

27
Invader Zim: Into the Florpus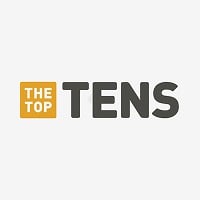 28
Yo-Kai Watch the Movie
Probably not everyone will agree with this, but it had amazement to spare. You could say it really brought out my MOXIE!
29
Sword Art Online the Movie: Ordinal Scale

30 Codename: Kids Next Door: Operation Z.E.R.O.
31
Fullmetal Alchemist: The Sacred Star of Milos

32
Recess: School's Out

33
Song of the Sea

The best movie, I don't know how it didn't win.
34
Piglet's Big Movie

BAdd New Item