Top 10 Bold Predictions for the 2021 March Madness Tournament
The Top Ten
1
Winthrop beats Villanova
This Winthrop team has the defensive mindset and toughness on the glass to be a massive problem if the Villanova threes aren't falling. Villanova has been off. This isn't a vintage Villanova team we have seen in recent years. They lost three of their last four games, the Wildcats are not hitting the threes like they normally do, and they are nowhere near good enough on the boards. Villanova will also be without Collin Gillespie and will have to rely on Jerimiah Robinson Earl to fill that void. Meanwhile, Winthrop is led by 6' 7" point guard Chandler Vaudrin, who has three triple-doubles this season and is very underrated nationally. They also only have one loss going into the tournament, so they are not a team to take lightly.
2
Gonzaga will not win the National Championship
Gonzaga has been good, but we have seen them look vulnerable at times. The Bulldogs... History is not on their side here. All it takes is one off night, and if a team has the right momentum, the Bulldogs could go down. They have the largest target on their back right now. Everyone wants to beat them.
3
Georgetown beats Colorado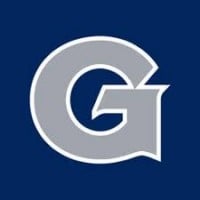 Georgetown has all the momentum in their favor right now. They shouldn't have made the dance, but they took care of business to steal a bid to the tournament. Colorado doesn't have momentum, as they got beaten by Oregon State, who also needed the win to make the field. I think this will be a surprising upset, and a 5/12 upset is not uncommon.
Not gonna happen.
4
Oklahoma State makes the Sweet 16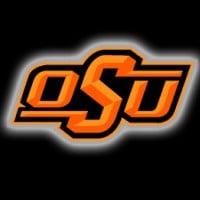 Hailing from Oklahoma State University–Stillwater, the Cowboys compete in the NCAA Division I and are members of the Big 12 Conference. The school has earned numerous wrestling championships and has a well-regarded football program. The colors are orange and black.
I've already discussed Oklahoma State and Cade Cunningham, and this team is actually dangerously good. Two guys I haven't mentioned yet are Avery Anderson and Kalib Boone, who are good support guys that can do damage when Cade Cunningham is double-teamed. When they score in transition, they have a shot against anyone in the field.
Well, so much for that. Maybe if you would have beaten Oregon State, things would be different.
5
LSU upsets Michigan in the second round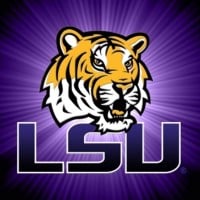 LSU can score points; they have scored at least 75 in 10 consecutive games. Michigan is good, but they will be without a key contributor, Isaiah Livers, and for that reason, I would consider that an upset pick.
6
Ohio beats Virginia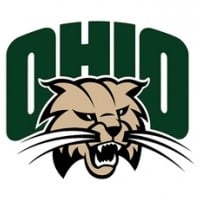 Based at Ohio University in Athens, Ohio, the Bobcats are part of the MAC. They have a rich history in various sports, including football and basketball. Their official colors are green and white.
I'm sorry, but I cannot trust Virginia. They are without a doubt one of the most overrated teams in the country. They are upset-prone, and they may lose this game. Keep in mind that they had COVID issues in the conference tournament and were the last team to arrive in the Indianapolis bubble. They will likely be undermanned, and Ohio can score. Hell, they took Illinois to the wire earlier in the season.
And what did I tell you? Good work, Ohio. Get Virginia and their Mickey Mouse championship outta here.
7
Loyola-Chicago makes the Sweet 16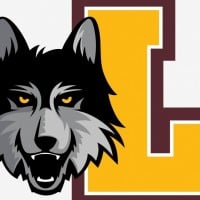 The last time the Ramblers were in the dance, they were the darlings, going all the way to the Final 4. This year, they will have to face off with Georgia Tech before meeting Illinois, barring an insane 16 over 1 upset. The odds will be stacked against them, but they still have the pieces from the 2018 squad.
8
Colgate gives Arkansas all they can handle
Colgate is a surprisingly good team for a 14 seed. Arkansas isn't struggling by any means, but Colgate is underrated at (14-1). If you look at the numbers, they had a top-10 NET score due to a bizarre regular season schedule that saw them play three teams four different times. Coach Matt Langel has a team that ranks second nationally in scoring, averaging 86 points per game (trailing only Gonzaga). Colgate also shoots 50% from the floor and is second in the country in assist-to-turnover ratio. That's all fueled by crafty point guard Jordan Burns (17.1 ppg, 4.4 apg).
9
Texas makes the Elite 8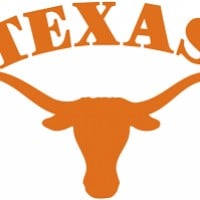 Texas Longhorns athletics programs include the extramural and intramural sports teams of the University of Texas at Austin.
The Longhorns are a good team. They won the Big 12 tournament, and if they keep playing like they have as of late, they will make a deep run. When you look at their guys, they are a well-rounded, solid team that could cause trouble for opponents.
10
Baylor does not make the Final 4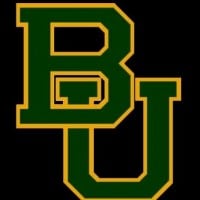 The Baylor Bears are the sports teams of Baylor University. Baylor's men's sports teams are named the Bears, and some women's teams are named the Lady Bears.
Baylor is loaded with potential, don't get me wrong. They absolutely have the talent and capability to make it that far. However, they also had a long COVID pause in February and haven't been the same as they were earlier. All the momentum they had was lost. If the right team gives them a taste of their own medicine, they will be in trouble.
The Contenders
11 Eastern Washington stuns Kansas
12 San Diego State makes the Elite 8
13
Uconn makes the Elite 8
Wouldn't be surprised if they make it that far they have a tendency to do well
14 Oklahoma State makes Elite 8