Top 10 Forgotten NBA Players
This is a list comprised of NBA stars (mainly from the "Golden Age" i.e. 1980s-2000s) that most people simply forgot about. All of these players were relevant one way or another, but with the passage of time, have faded into obscurity. Let's take a look at these ten.

The Top Ten

1 Bryant Reeves

Bryant Reeves was the very first draft pick for the Vancouver (now Memphis) Grizzlies organization. He was hyped to become a dominant center in the league, but did not live up to expectations. He only lasted a few years in the NBA, and left around the same time Vancouver relocated to Memphis.

Bryant Reeves was a giant of a man. Absolute bulldozer, but just failed.

2 Andrew Bogut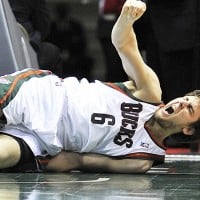 Andrew Michael Bogut is an Australian professional basketball player who last played for the Los Angeles Lakers of the National Basketball Association (NBA). The 7-foot (2.13 m) center was selected by the Milwaukee Bucks with the first overall pick in the 2005 NBA draft. He earned All-NBA Third Team honors with the Bucks in 2010. He was traded to the Golden State Warriors in 2012, and was named NBA All-Defensive Second Team in 2015, when he won an NBA championship with the Warriors. (Source: Wikipedia)
The number one draft pick of 2005, Andrew Bogut was selected by the Milwaukee Bucks. Before Giannis Antetokounmpo became the face of the franchise, Andrew Bogut was the kind of leader Milwaukee hoped for after Glenn Robinson. He was a solid player but constantly dealt with injuries, but he eventually won a championship with Golden State in 2015.
A good serviceable centers. He was alright.
3
Rudy Gay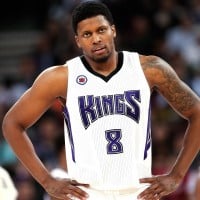 Rudy Carlton Gay Jr. is an American professional basketball player for the Sacramento Kings of the National Basketball Association.
Here's a player that's still active in the league. Rudy Gay was another former Grizzlies player, but unlike Bryant Reeves, had a more impactful career. He was actually one of the best players the Grizzlies ever had, and was a legitimate small forward in his prime. He was later well known with his Kings stint with Demarcus Cousins that showed promise but never went anywhere. Because he's no longer in his prime, and more dominate small forwards such as Kawhi Leonard and Jimmy Butler have developed, Rudy Gay has been kind of left in the dust.
Rudy Gay was an all-star let's not forget.
4
Craig Ehlo
Whenever most people talk about the late 80's Cleveland Cavaliers (for a while, the best squad in franchise history), most people tend to remember Mark Price and Brad Daugherty. However, there was another player associated with the core: Craig Ehlo. He was a solid backup to Mark Price, but didn't exactly have the most noteworthy career. His most infamous moment came when he fell victim to Michael Jordan's "The Shot" in the 1989 playoffs.
5
Greg Ostertag
Just like Craig Ehlo was to the 80's Cavs, Greg Ostertag was an underrated star in the 90s Jazz core. Of course, he was no Stockton or Malone, but he stuck with the Jazz franchise for quite some time well after the famous duo went their separate ways. During the two Finals appearances, he was able to go toe-to-toe with some of the all-time greats such as Shaq, Olajawon, and Duncan. While he was a powerhouse on defense, he quickly regressed to the point where Jazz fans started to dislike him. Ostertag may not have been that well known out of Utah, but he remained a key part to a great team.
6
Nick Collision
Nick Collision was one of the more notable players in the Kansas Jayhawks team that lost to Syracuse in the 2003 March Madness Finals. He was drafted by the Seattle Supersonics shortly afterwards and stayed with the franchise when they became the Oklahoma City Thunder until 2018. He was a very solid player in his prime, and helped the Thunder reach the Finals in 2012. Unfortunately, due to the Thunder never reaching their true potential, he inevitably regressed, but like Greg Ostertag with the Jazz, remains a beloved part to the Thunder franchise.
Actually a very strong and serviceable point.
7
Rick Fox
Rick Fox was part of two of arguably the best NBA teams in history: The Boston Celtics and The Los Angeles Lakers. His time with Boston wasn't too memorable, but he was a pretty good rookie for the Celtics. He is more widely known for being part of the Lakers' three-peat during the early 2000s. He started almost every game imaginable, but didn't score too many points (he was, however, vital at times such as the go-ahead shot in Game 6 to win the 2000 finals). He may have been a solid player but is often overshadowed by Kobe, Shaq, and even Horry, so that's why he is on the list.
Still very well known in Los Angeles as a broadcaster, actor, and even male model due to his rugged good looks.
Rick Fox was a really good role player and was good in the rotation.
8
Byron Scott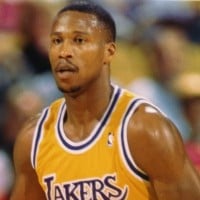 Like Rick Fox, Byron Scott was also part of a Lakers dynasty. He was apart of the Showtime era in the 80s, where he played with Magic Johnson, James Worthy and Kareem Abdul-Jabbar. He was also as solid yet underrated as Rick Fox, as Byron as a starter was overshadowed by Magic, Worthy and Jabbar. He even spent his last season with the Lakers with people like Shaq and Kobe. While Lakers fans appreciate what he's done for the franchise, he's not particularly well known as a stand-out player.
An absolute sniper and good defense. He was really important with the Showtime Lakers and definitely forgotten.
9
Damon Stoudamire
Damon Stoudamire is the Yin to Bryant Reeves' Yang, because he was the first draft pick for the other Canadian team, the Toronto Raptors. He had an incredible rookie season, winning Rookie of the Year in 1996. Unfortunately, he was essentially a one-hit wonder. The following years were not that noteworthy, and he was quickly traded to the Portland Trail Blazers where he stayed for most of his career. Despite a good playoff run in 2000, the Trail Blazers were never serious contenders, and ironically Stoudamire went to the Grizzlies too. He may have had a stellar first season, but he's not the most famous Stoudamire in basketball.
10
Latrell Sprewell
This NBA player was infamous for one incident where he choked a referee during a game. Other than that, he is known for being a part of two valiant, but failed championship runs. In a lockout shorted season, Sprewell helped the New York Knicks reach the 1999 NBA finals as an eighth seed. Even though they lost in five games, Sprewell had a great performance. The Knicks were never able repeat that same success, so he went to Minnesota to have another good run with Kevin Garnett and Sam Cassell. Despite falling short in 2004, the Timberwolves looked to have a dominant core in the league. But after refusing to resign with them and any other time, he retired, and now nobody really talks about him anymore.
He's definitely remembered for all his little inccidents. Forgotten for his near all-star level play.
The Contenders
11
Kevin Johnson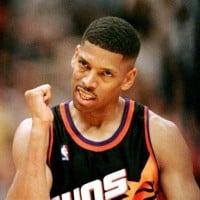 One of best point guards during that era. Averaged 20+ points and 9+ assists for 5 seasons but is hardly ever mentioned when talking about great points guards during the 80's & 90's. One of the most underrated players from that era in my opinion. Also, he D'd the hell out of Magic Johnson when they were matched up.
Kevin Johnson may be one of the most underrated stars. Held him own against a lot of good guards and was vital for the Barkley led Suns.
12
Amar'e Stoudemire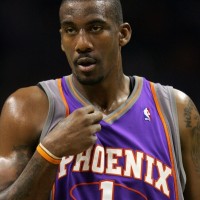 13
Jeff Teague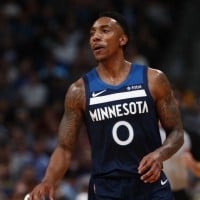 Jeffrey Demarco "Jeff" Teague is an American professional basketball player for the Minnesota Timberwolves of the National Basketball Association. Teague played college basketball for Wake Forest University before being selected 19th overall in the 2009 NBA draft by the Atlanta Hawks
That Hawks team was fire
14 J. J. Barea
15 Shawn Bradley
16
Antoine Walker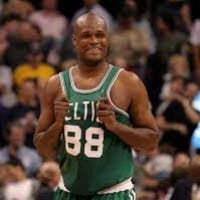 17
David Lee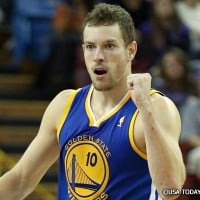 18
David West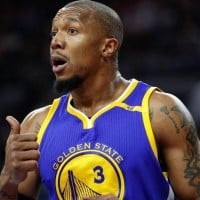 David Moorer West is an American professional basketball player who last played for the Golden State Warriors of the National Basketball Association.
19 Raja Bell
20
Antonio McDyess
Who remembers him?
BAdd New Item