Top 10 Best A1 Songs
The Top Ten
1
Caught In The Middle
This song is not complete without the voice of ben and paul besides I like all of the members of a1..
This song is also good. Esp. Ben and paul
THIS SONG IS REALLY GOOD. I LOVE A1 forever... FROM ERICA CUYA CUADRO.
Just love it love it!
V 2 Comments
2
Like a Rose
This is just a real love song blended by sweet melody and very calm voice by Ben Adams. This is their best!
This really makes us fall in love more with a1!.. Great JOB! May you continue to inspire more of us a1!.. WE love you so much! I wish you all the best!
I was born on year 2000. When I heard this song last 2008, it became my favorite song
I really love this song. This song is so sad, and it made me want to cry. I always wanted to sing this song. I really love it!
V 9 Comments
3
Heaven by Your Side
When I hear the a1 songs I feel I was heaven by your side...
I feel I'm heaven by your side when I'm listening to a1...
It's a song I have loved since I was young and when I hear it. It brings a lot of happy memories about them
WHAT a heart-inspiring and delighting song! A1 IS really Awesome..
V 14 Comments
4
Everytime

Best song! Best known! It should be the 1st
Whenever I hear this song, it releases diff. Emotions inside of me, the feeling of being happy/inspire mixes w/ sadness from the past experiences...
It makes me feel that I'm the only one who can do that... And finally I realize now... After listening... Every time...!
I love A1 songs. It reminisces me the past years when I'm Assigned as chief of Batanes General Hospital 😘
V 5 Comments
UListen to Sample
5
Take On Me
That is a good song for me
Best song of the best boyband ever
6
Same Old Brand New You
IT MAKES ME DANCE! AWESOME SONG!
7
One Last Song
This is just awesome. Good for broken hearted people. So very sad lyrics. Should be next to like a rose.
This song was my favorite.. Because it really does tell what a broken hearted really felt.. I love all the songs of a1 because thryre my favorite.. But this one really caught me.
For the best baby that I have... Bye and I will always remember you in this song
This is just an awesome song. This should be on the number 1 spot.
V 3 Comments
8
Walking In the Rain
I love very much this song!
The best song ever :) cute voices. I love A1
I really feels like I'm walking in the rain when I listen to this song.
TRULY THE BEST SONG OF A1!
I really like this 'cause it always reminds me of something painful to me
V 13 Comments
9 Summertime of Our Lives
10 It Happens Every Day
The Contenders
11
Riot
The most catchy song from their latest album'Rediscovered'
13
No More
Just love this a1 song with those action scenes from their music video.They may be the first boyband ever who did that kind of music video back then! just not sure about it,though
THE BEST BOY BAND EVER A1
14 In Love and I Hate It
15
Make It Good
This is a great song that should've been a bigger hit... It was on homes under the hammer today ha!
Nice melody of this song and voice.. Love you ban adams
It is super beautiful
16
Another Year Gone

UListen to Sample
17
Just 3 Words

UListen to Sample
18 I'll Take the Tears
19
Christopher Columbus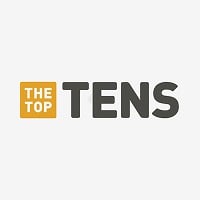 Christopher Columbus was an Italian explorer, navigator, colonizer and citizen of the Republic of Genoa.
The best piece of music to date! This shows why A1 can still survive!
Guys please listen to this song. Best song by a1
Can't stop listening to this song! Keep up the good work guys
20
One In Love
A1 is have beautiful voices..
I wish that they will reunite together with marrazi
The one I love
21
If You Were My Girl
It makes me feel love is in the air!
It releases my bad mood
22
Waiting for Daylight

UListen to Sample
23
Ready or Not
I really really like this one.
Their best for me
24
You're Not In Love
This is the song that makes me interesting. The best love song of A1 for me. I love A1 so much. Forever and ever more. :)

Bhe Rush Nheyeunn Dhezz
25 I Still Believe
26
Here Comes the Rain
The best Rain ever
Relaxing to my ears, brings back memories... LOVELY ♥
27
One More Try
I like it so much...
I Love This Songg!
This Song is From my LOve one! :D
Ilike one more try becouse iwant the lyrics
28 If Only
29 Learn to Fly
30
When I'm Missing You
This is a Great Music!
31 If I Can't Have You
32 Bad Enough
33
Living the Dream
So much good to me because I have a dream...
Really such a good song, very much inspiring, especially to me
I think its a good song
34 High and Dry
35
Don't Wanna Lose You Again
Perfect song should be in top 5
36
Take You Home
Their comeback listen must listen put it higher on the list
37 Nothing In Common
38 Six Feet Under
39
Lovesick
A dance pop song
40
That Somebody Is Me
Another club banger from their album 'Rediscovered'
41
Forever in Love (Acapella)
They are so talented they can play instrument, they can dance and more amazingly they have a good quality of voice, they can play accapella. they are perfect
BAdd New Item
Related Lists

Best Songs of All Time

Best Metallica Songs

Best Green Day Songs

Best Eminem Songs

Top 10 Linkin Park Songs
List Stats
1,000 votes
41 listings
8 years, 55 days old

Top Remixes (4)
1. Like a Rose
2. It Happens Every Day
3. Caught In The Middle

DynastiSugarPop
1. Like a Rose
2. Caught In The Middle
3. Heaven by Your Side

belen3222
1. Caught In The Middle
2. Summertime of Our Lives
3. Take On Me

decorulez97
View All 4
Error Reporting
See a factual error in these listings? Report it
here
.