Best America's Got Talent Contestants
There are a lot of good contestants but some were better then others!
The Top Ten
1
Jackie Evancho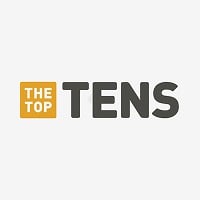 Jacqueline Marie "Jackie" Evancho (born April 9, 2000) is an American classical crossover singer who gained wide recognition at an early age and, since 2009, has issued an EP and seven albums, including a platinum and gold album and three Billboard 200 top 10 debuts. Evancho's 2017 album, Two Hearts, ...read more.
I had my back to the television the August 10th evening. I had not been impressed with what I had seen prior. Then I heard the "voice". Whoa! I turned to see who was singing, and I remember saying out loud: "What the...? You're kidding! No way! " Yes way. A little wisp of a girl singing a classic with more feeling and emotion than I'd ever heard. With a voice that was jaw-dropping, and more pleasant to my ears than anyone I'd ever heard.

I've seen her live in concert 8 times since then. Every time she somehow brings even more to the audience.
She was the most profound contestant on since America's Got Talent started and if it were not for her age and a desire to protect her, she would have won for sure. I will never forget her performances and neither will Sharon Osborne
Regardless of the praise the AGT judges pour over some of the contestants since Jackie, none, absolutely none have come within a mile of Jackie's exceptional talents. She has set the bar so high, it will be very difficult for anyone to come near. I am sure there are some exceptional talents out there, and Jackie has opened the door for many to attempt to reach her star. But although some come very close, none has yet succeeded. Nevertheless, Jackie is a phenomena who has made it possible for others to try. And this is a very good thing.
Seen her five times in concert since 2013 and she is wonderful to watch and hear her sing songs from the classics to her own songwriting. She is at her best when something (like an audience member asks her a question that causes her to talk a bit about herself or some event in her life...it seems to instantly breakdown the "shyness barrier" that keeps her concert performances (and in particular, the time between individual songs) a little nervy and distant from audiences who just love her as the dazzling performer and as just a nice kid who could be your next door neighbor. There was a moment a couple of years ago at the concert in Tyler, Texas (could have been Midland the year before), where one of the front-row audience members asked her about her new car and she just let the shy girl persona go and talked about the car, her driving skills, her friends wanting rides, etc. and the effect on her singing the rest of the concert was measurable and uplifting. The change in her persona ...more
V 58 Comments
2
Lindsey Stirling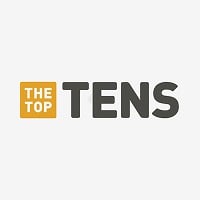 Lindsey Stirling is an American violinist, dancer, performance artist, and composer. She presents choreographed violin performances, both live and in music videos found on her eponymous YouTube channel, which she created in 2007.
She became famous after AGT! She's amazing! - MaxAurelius
I saw her in concert last year. Absolutely amazing! Better than some of the major acts I have seen. The best part of this is that she made her self successful, creating (or bring into mainstream) a genre of music of her own., music which the record companies rejected.
She got knocked down at the quarterfinals, but she got back stronger than ever on YouTube. You can just see by the look on her face that she absolutely loves playing that violin. It's the kind of passion that people wish they could find in something they enjoy.
It's such a shocker that she didn't even make it to the finals, but has become one of the most famous people to have competed on the show. She shows that sometimes the show can fail and great talent and brand can fall though the show's fingers
V 14 Comments
3
Darci Lynne Farmer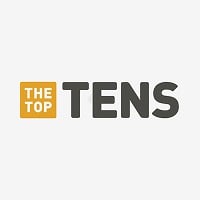 She cute and I'm 8 don't call me or so
Come on, she sings super great. Although Grace sings well and definitely deserves the spot she has, I can tell she needs voice lessons, which she did have, because you can tell how much she improved when she sang dancing in the moon light, but anyways Darcy is double trouble, she sing and you can not really see her mouth move, that's impressive! And I am not just saying this because she won, but let's not forget that and the golden buzzer!
YES
This girl does it all--ventriloquist, singer, comedian ("wickedly funny"), and don't forget her stage presence and expressions of surprise when her puppets sing incredibly well! She is the best AGT performer EVER in my opinion.
V 3 Comments
4
Grace Vanderwaal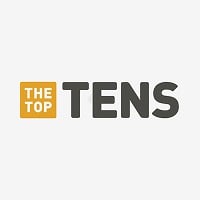 Grace shot AGT ratings thru the roof, we watched the show because Grace was on. She has followers around the world, many believe she covered "One and Only" with more emotion than Adele did the original. Speaking of original, she won singing nothing but originals, who else has done that? Humble, Modest, Empathetic, Caring, Original, Intelligent, Everything we should all strive to be. Grace Avery VanderWaal IS a star, she was born a star. This is all just kismet playing out.
I can't speak for others. They are entitled to their own opinion about Grace or any of the other contestants. But I can honestly say that, if I were able to wipe one movie or book or season or any video on Youtube from my mind so that I could experience it fresh anew, it would be America's Got Talent Season 11. The first time I watched Grace get the golden buzzer, I felt as though I had gotten it as well. I was so happy for her, and I am still happy for her as she continues to make a name for herself.
Grace has a great voice and when she performed on America's got talent, everyone's mind was blown. Howie Mandel was so quick to hit the golden buzzer, there's no doubt Grace VanderWaal is truly amazing. And she says she was working on a full album, which she finished, the album is called "Perfectly Imperfect," and when I say that album has the best songs I ever heard, I'm not lying.
She is so pretty and if I had a chance (I'm 13) I would definitely ask her out. She has the best voice ever. I either want Grace or Tape Face to win it all.
V 27 Comments
5
Tape Face
He was hilarious and should have won the whole show...Loved him!
He says nothing but somehow speaks a language for all of his fans to understand. The fact that he almost made 1,000,000 dollars without saying a word proves his talent in turning some inanimate object into an entertaining performance for people to appreciate. #StayWeird
I love TAPE FACE! He is funny! I laughed so hard I cried! Its AMAZING how he can say nothing yet say so much!
He can make something out of nothing, and that something is hilarious! Always brings me a smile with his clever originality
V 6 Comments
6
Anna Graceman
She is a musical freak. The combo of knowing how to play 3 instruments at a high level, her out of earth, soulful yet very poppy in a great way voice, and her brilliant songwriting is just ridiculous.
Amazing talent with a big heart.
Anna the most talented, the most beautiful and she struck me most of all!
Good singer like jackie evancho butt less
V 2 Comments
7
Kenichi Ebina
He should be higher
ARE YOU KIDDING?! Jackie Evancho #1? She's great within her realm of singing but you have to remember this is not just a singing competition. It's a national TALENT CONTEST. There needs to be way more than just singers. Hence, Kenichi Ebina. The human robot. He moves like he's a computer generated being. You'd think what he does onstage is practically impossible, but Kenichi has proven that wrong. Some of the most amazing routines ever seen on this show were performed by him. He should be #1.
He's gonna win tonight, end of story - mehrajmeah
He's like a human robot!
V 4 Comments
8
Michael Grimm
Unbelievable talent and voice! His music is timeless and appeals to all ages. He is so humble and displays no egotism. He is simply filled with passion when he sings and performs.
He is awesome, his latest album is great, wish he could get more promotion
Fabulous voice and stage presence.
9
Prince Poppycock
This man is absolutely amazing! Similar to a lot of other acts in 'interesting' costumes, he caught everyone's attention. What's different than the others is that he kept that attention on him. I watched him live whenever possible, I even voted- I had never done that for any other act. Many people say that Prince Poppycock would have won that season if he had not done such a serious and "simplistic" performance. (Honestly, I agree to an extent).
But when I'm a bit bored on YouTube and don't like any of the suggested videos I like to watch Prince Poppycock, it is Very hard to be bored while watching him.
AMAZING!
10
Melissa Villasenor
Funniest Impressionist On Got Talent Ever
The Contenders
11
Sofie Dossi
She's become so well-known she's known more for other things she does other than AGT. Most contestants are just known for their appearance on AGT. - MaxAurelius
YES!
12
Mat Franco
Saw Mat in Vegas last year and he's even more exciting in person! #1
He should be at the top of this list!
13
Those Funny Little People
That's right Piers, your most favorite act in the world is on here. - Jammer196
Way to go Howie!
Who are they
14
Fighting Gravity
The single coolest and most unique act you will see from this show ever. They would've gotten the golden buzzer if it were made before then. It was a total shame that they lost the finals to a little girl who could sing. - AlphonsoRichardson
Best contestants ever. Have been following agt for last 6 years and none of the performances are as memorable as their first audition. Still go back and see their agt performances and feel like nothing on the show has ever been this great. They didn't win as till 2010, singing acts were more popular. If they were competing now, they would've won. But I've to say that I was glad that they lost to Michael Grimm(a singer who probably won the show with his first performance alone) and glad that Jackie Evancho didn't win as Piers was pushing for that.
15
The Clairvoyants
The claivoyants were so amazing! Every act wowed me
16
Team iLuminate
They should have won Season 6.
I once saw these guys live, and it was more amazing than seeing them on T.V.. - LarkwingFlight
17
Forte
Loved their voices and performances!
18
Derrick Barry
Funny as hell inpersanating briteny
19
Terry Fator
By far the best and most talented of all the contestants over the years!
I read some reviews of him on trip advisor he reminds me of family guy. FYI you do not want to remind me of family guy
Not even close. This guy is MUCH more successful than anyone who has ever appeared on AGT and for a good reason
20
Piff the Magic Dragon
HOW did he get 6th?! Mr. Piffles though
21 Snap Boogie
22
Collins Key
I don't know why he got 5th place. This teenager is great!
Way better than Mat Franco. Am I right?!
He's SO AWESOME
23
Zuma Zuma
Zumba is one of the best game. It'll wakes you
up every time you feel tired or sleepy, while you're at work or doing something important for the family or the community. Zuma can help you focus on something that needs to be done fast.
24
Landau Eugene Murphy, Jr.
Great guy. Love him hope he comes to Raleigh,NC
25
Mara Justine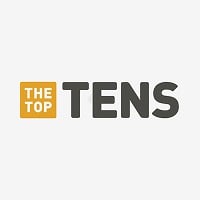 Are you SERIOUS? Why isn't Mara on this list? She was one of the most talented people to ever take the stage! - railfan99
26 Silhouettes
27
Emily West
Only singer I actually wanted to win.
Shoulda won, just saying...
28 KriStef Brothers
29 Michael Grasso
30 West Springfield Dance Team
31 Bianca Ryan
32
Acroarmy
One of the best acts of season 9.
Definitely my favorite act of all time
33 Smoothini
34
Dustin's Dojo
Always checking for attackers!
35
Jon Dorenbos
Amazing and inspiring!
36
David Weathers
The Crazy but Underrated Venomus Snake handler. When that snake popped the balloon I was like, WOW!
37 Neal E. Boyd
38
Ray Jessel
He is so funny! Rest in peace pal! She's gotta penis!
39
Paul Zerdin
"Why do you keep saying duck? "-Paul Zerdin
40
Jayna Brown
Jayna is amazing. She sot kd disappeared though. I though shed go pretty far
41
Kinetic King
So sad that his thing failed.
42 Recycled Percussion
43 Barbara Padilla
44
Big Barry
Old Man trying to be happy at the end of his days... Don't say he's horrible, he's tryin.
45 Christian Stoinev
46
Red Panda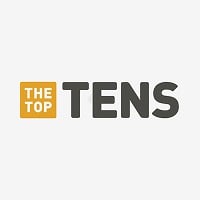 The red panda (Ailurus fulgens), or also known as the red bear-cat or the red cat-bear, is a mammal native to the Eastern Himalayas and Southwestern China. Despite having the word "panda" in its name, it's not a panda. It's closely related to raccoons
Red Panda...what more is there to say!
47 Benton Blount
48 Samantha Johnson
49
Drew Lynch
"Some people want to program my voice into their gps" -Drew Lynch
He's AWESOME
50 Oz Pearlman
PSearch List
Related Lists

Top 10 Contestants Who Are Likely To Win America's Got Talent: The Champions

Top Ten America's Got Talent Judges
Best America's Got Talent Season 8 Acts

Top 10 America's Got Talent Season 11 Acts
List Stats
3,000 votes
72 listings
8 years, 3 days old

Top Remixes
Error Reporting
See a factual error in these listings? Report it
here
.