Best America's Got Talent Contestants
There are a lot of good contestants but some were better then others!
The Top Ten
1
Jackie Evancho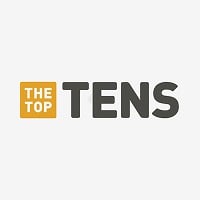 Jacqueline Marie "Jackie" Evancho is an American classical crossover singer who gained wide recognition at an early age and, since 2009, has issued an EP and five albums, including a platinum and gold album and three Billboard 200 top 10 debuts .
I had my back to the television the August 10th evening. I had not been impressed with what I had seen prior. Then I heard the "voice". Whoa! I turned to see who was singing, and I remember saying out loud: "What the...? You're kidding! No way! " Yes way. A little wisp of a girl singing a classic with more feeling and emotion than I'd ever heard. With a voice that was jaw-dropping, and more pleasant to my ears than anyone I'd ever heard.

I've seen her live in concert 8 times since then. Every time she somehow brings even more to the audience.
She was the most profound contestant on since America's Got Talent started and if it were not for her age and a desire to protect her, she would have won for sure. I will never forget her performances and neither will Sharon Osborne
Regardless of the praise the AGT judges pour over some of the contestants since Jackie, none, absolutely none have come within a mile of Jackie's exceptional talents. She has set the bar so high, it will be very difficult for anyone to come near. I am sure there are some exceptional talents out there, and Jackie has opened the door for many to attempt to reach her star. But although some come very close, none has yet succeeded. Nevertheless, Jackie is a phenomena who has made it possible for others to try. And this is a very good thing.
She is by far the best contestant that AGT has ever seen. AGT will be lucky to produce a bigger star and Jackie who was not even the winner. I have seen her twice in concert and actually talked with her at the last concert. Not only does she have the voice of an angel, she is so humble and a very very petite gorgeous young lady.
V 36 Comments
2
Grace Vanderwaal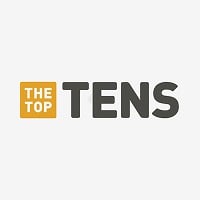 Grace shot AGT ratings thru the roof, we watched the show because Grace was on. She has followers around the world, many believe she covered "One and Only" with more emotion than Adele did the original. Speaking of original, she won singing nothing but originals, who else has done that? Humble, Modest, Empathetic, Caring, Original, Intelligent, Everything we should all strive to be. Grace Avery VanderWaal IS a star, she was born a star. This is all just kismet playing out.
Grace has a great voice and when she performed on America's got talent, everyone's mind was blown. Howie Mandel was so quick to hit the golden buzzer, there's no doubt Grace VanderWaal is truly amazing. And she says she was working on a full album, which she finished, the album is called "Perfectly Imperfect," and when I say that album has the best songs I ever heard, I'm not lying.
She is so pretty and if I had a chance (I'm 13) I would definitely ask her out. She has the best voice ever. I either want Grace or Tape Face to win it all.
Just watched Grace for the 10th time performing at ACL. She is such a fantastic performer. She had a crowd all jumping and dancing. Just can't get enough of Grace VanderWaal.
V 21 Comments
3
Anna Graceman
Anna the most talented, the most beautiful and she struck me most of all!
Good singer like jackie evancho butt less
AGT's bias against singer-songwriters hurt Anna on the show. Had she been allowed to sing her original songs, she would have been in the top three at least. She went independent and now owns her own label, and is about to release her second album (her first would be gold or platinum if she had signed with a major label - she's that good). Jackie Evancho gets my nod for best AGT contestant and vocalist, but Anna Graceman got my vote simply because she is an all-around better musician, and therefore scores more 'got talent' points with me.
She was the first and only contestant I ever voted for. I REALLY wanted her to win! - LarkwingFlight
4
Tape Face
I love TAPE FACE! He is funny! I laughed so hard I cried! Its AMAZING how he can say nothing yet say so much!
He can make something out of nothing, and that something is hilarious! Always brings me a smile with his clever originality
He certainly was a student of Buster Keaton and Pete Barbutti
YES! In my opinion, so much better than Grace Vanderwall. Maybe not to somebody else, but that just what I think x3
V 3 Comments
5
Lindsey Stirling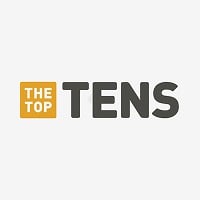 I saw her in concert last year. Absolutely amazing! Better than some of the major acts I have seen. The best part of this is that she made her self successful, creating (or bring into mainstream) a genre of music of her own., music which the record companies rejected.
She got knocked down at the quarterfinals, but she got back stronger than ever on YouTube. You can just see by the look on her face that she absolutely loves playing that violin. It's the kind of passion that people wish they could find in something they enjoy.
It's such a shocker that she didn't even make it to the finals, but has become one of the most famous people to have competed on the show. She shows that sometimes the show can fail and great talent and brand can fall though the show's fingers
Just amazing!
V 13 Comments
6
Kenichi Ebina
He's gonna win tonight, end of story - mehrajmeah
He's like a human robot!
Kenichi, below Grace, Jackie, and Anna? Come on..
very best
V 2 Comments
7
Michael Grimm
Unbelievable talent and voice! His music is timeless and appeals to all ages. He is so humble and displays no egotism. He is simply filled with passion when he sings and performs.
He is awesome, his latest album is great, wish he could get more promotion
Fabulous voice and stage presence.
8
Melissa Villasenor
Funniest Impressionist On Got Talent Ever
9
Prince Poppycock
This man is absolutely amazing! Similar to a lot of other acts in 'interesting' costumes, he caught everyone's attention. What's different than the others is that he kept that attention on him. I watched him live whenever possible, I even voted- I had never done that for any other act. Many people say that Prince Poppycock would have won that season if he had not done such a serious and "simplistic" performance. (Honestly, I agree to an extent).
But when I'm a bit bored on YouTube and don't like any of the suggested videos I like to watch Prince Poppycock, it is Very hard to be bored while watching him.
AMAZING!
10
Those Funny Little People
That's right Piers, your most favorite act in the world is on here. - Jammer196
Way to go Howie!
Who are they
The Newcomers
?
Chase Goehring
SONG WRITER :D - weatherman419
The Contenders
11
Mat Franco
He should be at the top of this list!
12
Team iLuminate
I once saw these guys live, and it was more amazing than seeing them on T.V.. - LarkwingFlight
V 1 Comment
13
Fighting Gravity
The single coolest and most unique act you will see from this show ever. They would've gotten the golden buzzer if it were made before then. It was a total shame that they lost the finals to a little girl who could sing. - AlphonsoRichardson
Best contestants ever. Have been following agt for last 6 years and none of the performances are as memorable as their first audition. Still go back and see their agt performances and feel like nothing on the show has ever been this great. They didn't win as till 2010, singing acts were more popular. If they were competing now, they would've won. But I've to say that I was glad that they lost to Michael Grimm(a singer who probably won the show with his first performance alone) and glad that Jackie Evancho didn't win as Piers was pushing for that.
15 Derrick Barry
17
Forte
Loved their voices and performances!
18 Snap Boogie
19
Collins Key
I don't know why he got 5th place. This teenager is great!
Way better than Mat Franco. Am I right?!
V 1 Comment
20
Piff the Magic Dragon
HOW did he get 6th?! Mr. Piffles though
PSearch List
Recommended Lists
Related Lists

Top Ten America's Got Talent Judges
Best America's Got Talent Seasons

Top Ten America's Got Talent Performers
America's Next Top Model Contestants Who Didn't Win But Should Have
List Stats
1,000 votes
71 listings
6 years, 152 days old

Posts
Error Reporting
See a factual error in these listings? Report it
here
.