Best Blog Writing Services
Sometimes you don't have the time or expertise to keep your blog up-to-date. A blog writing service might be a great solution but how do you choose one? What makes a good blog writing service? To start this list, I've gone ahead and tested out a few of the most well known services and have chosen what I think is the best of the best.

The Top Ten

1 Textworkers

I ordered about 150+ blog posts and Textworkers delivered. Absolutely amazing content. Well researched, engaging, and optimized for Google rankings. We started getting traffic almost immediately. Textworkers is a game changer.

This place is simply the best. Textworkers offers your choice of single or volume orders or monthly blog subscriptions. You get to choose your own word count and the number of posts you receive each month. They provide free HD images, SEO, and publishing to my company blog, Facebook and Twitter platforms - all free. Plus, they have the best prices online and they always have special discounts. I also get my own personal dashboard to make orders, talk about my orders with support, I can track the progress of my orders through delivery, and more. They even offer a money-back guarantee. Thanks, Textworkers! You have a customer for life.

I have a Live Chat tracking code on my site where I can see where all of visitors come from. They all come from Google through the page one blogs written by Textworkers. For every blog I pay for, I see five times that amount in sales. If they wouldn't have found my website through the blogs I wouldn't have made those sales. It is safe to safe my investment is well worth it. Try Textworkers, you won't regret it. I am now having them write my website. Can't wait to see how much traffic I receive to it when they are done!

Textworkers is the best. Hands down. I've tried Blogmutt, Bloghands, UpWork - all of them. I've received nothing but blog posts that reads like it came straight from India. Horrible. I was recommended Textworkers by like 10 different colleagues from 10 different companies. They all use Textworkers. Now I know why. They actually have expert bloggers on their staff. They have an easy to use service, and even give you your own dashboard for contact and to receive your content. They are also the highest rated blog writing service online, which is something I didn't know when I first tried them out.

Anyway, Textworkers knows there stuff. They are reliable and provide the highest quality blogs I have ever received from any company. I'd say they rival blogs from Hubspot and Quicksprout, if not better because they are more readable and relatable. If you are looking for a blog service, try Textworkers and bypass the rest. You'll save whole lot of lot of money!

Visit Website

2 Blog Hands

To be up-front I'm friends with the owner of this company and he wanted me to give their rebuild process a try. He wanted to get some feedback from people he knew... I can say that after a few months the content has been spot-on and we're already generating business from the blog posts. Two thumbs up from me!

When we started they let us test out a few different writers and once we found one we liked they made sure our content was always assigned to them. It was nice to have someone else manage the copywriters for me. The other services I've used relied on me managing the writers.

I work for a digital marketing agency and we we're having trouble maintaining a good pool of freelance writers. Since hiring Blog Hands it's no longer something we waste time or energy on. Blog Hands takes care of that for us.

I have a mid-sized SEO firm. We were having trouble scaling our blog writing service. After finding Blog Hands we no longer have to worry about blog content. We know it's taken care of.

Visit Website

3 BetterGraph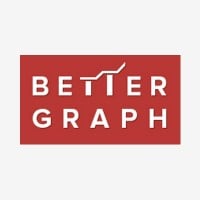 At Better Graph, our mission is to provide clients with best quality SEO services which boost the online visibility, reach, and profitability in the ever-changing world of online search. As a full-time SEO service provider, we open the doors of leads and conversions for your online business. Strategically ...read more.
Better Graph provides best content writing services. If you have blog and you want to quality content on monthly basis. I will recommend you to hire Better Graph for your blog, article, press release and webpage content writing.
Visit Website
4
WriterAccess
WriterAccess is a great solution for people who know exactly what they want out of their content marketing strategy. Writers come from various industries and different levels of writing proficiency, so there's something for every budget. There's also a lot of emphasis on quality, given their order form asks lots of questions about editorial requirements. You also can't beat the communication options. There's something for everyone-- from small to medium sized business to agencies.
I've worked with other writing service before and was a bit worried I would never get the quality of writing I desired. Finally, I found writers that I love. They're responsive, they have bios, better yet... I can see the face behind the name, breaking down the wall between client and writer. So far, I love this service and find a great deal of value with WriterAccess.
Writers Access takes lets you choose the writers yourself which is really nice but if you're looking for a hands off service this might not be the choice for you. For this reason I'm more likely to recommend this service as a possible outsource solution for a marketing firm.
Writing essays is not an easy task for many people. Essays always take a lot of your time, Especially for a Students.
5
Copify
I believe Copify has the more affordable pricing and based on their reputation they produce quality work and get real results for their customers.
Don't have time to update your blog? Copify can take care of it, with quality content from selected blog writers. Packages from $89/£69 per month with no contract!
6
Upwork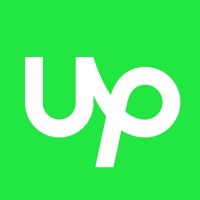 Elance-oDesk was rebranded as Upwork. It is based in Santa Clara and San Francisco, California. The full name is Upwork Global Inc.
Thanks a lot quite definitely with regard to creating this sort of content. I'm keen on your current content quite definitely. I'd prefer reveal our site details to you you should give us a few data to improve overall performance like seeing that your site.
7
Godot Media
Great service and on time file delivery. Plus you have the option of free revisions, which I've never felt the need to use. But then again, it's nice to have options. I personally find the quality of writing to be great.
It is a fully managed service with an experienced team of in-house writers capable of working on articles, blogs, copy, eBooks and everything in between.
8 My Blog Squad
9
Content Flip
Quality writers with a breadth of knowledge on different topics. I've tried 3 other services on this list and Content Flip is hands down the best.
These guys have been great. Used them for the last 6 months and I get 8 articles each month. Much better quality writing than other services I have tested previously. 5/5
Best content writing service I had tried. They also have a free trial which helps those skeptical buyers.
Top notch authors. They let you choose the article length which I also like.
10 Search Media Solution
The Contenders
11
Textuar
Before 2012 we tried setting up an in-house content team, but couldn't get much value from it in terms of costs. We then got in touch with Textuar on a pilot basis but their work has been so good, that I am still using them for our monthly B2B blog writing and content writing since 2012. They are good, prompt, and know what is going on in our industry.
12
Textun
Textun specializes in providing high-caliber, unique, and individually customized content at a very reasonable price. The dozens of professional writers who we employ at Textun are all native English speakers from diverse and varied backgrounds, and our expert editors carefully review every article to ensure perfect grammar, sentence structure, and spelling.
The team is professional and truly talented. It's hard to find a dependable and affordable source for article writing services.
13
SixEstate
What separates Newsblogging from other professional blogging services is our comprehensive editorial process and team approach. Every client is assigned a dedicated editorial team to ensure their newsblog has the highest quality content and is making the most impact.
14
GoodCopy.com
Great service for find writers!
15
MiniWrites
I have tried their content writing services. It is perfect for academic and creative purpose.
16 Intuisyz
BAdd New Item