Best Christian Rock Bands
1
Skillet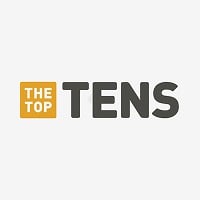 Skillet is an American Christian rock band formed in Memphis, Tennessee in 1996 and based in the United States.
Skillet is the best of all best.
I mean, seriously?
They could rock this hard and still having real faith in Jesus Christ? I've been listening to them for years.
They're just the best!
A very difficult choice between Skillet and Red for the top spot. Red may have got a great singer but Skillet really has got something extra which makes them the top rock band...
Skillet is a great group that puts thought into every word they use, that's what makes them the best, it's not always about the singer its also about the lyrics.
Best band in any genre period. They have so many amazing songs that pump you up for God and/or help you to persevere in this broken world. They rock face off. I became a fan a month ago after listening to some of their songs. Within three days skillet was my favorite. I do not want to pick a favorite song from them or even a top 15. They rock your face off, John Cooper is a peanut (podcast reference, go watch skillet podcasts on YouTube now) with possibly the voice of God when he sings, Korey Cooper is as cool as one can be with her keyboarding, rhythmic, synthesizing skills, and is a great singer, Jen Ledger rocks socks, hats, and maybe all of your clothes off when she goes chewbacca on those drums, plus she has one of the best voices ever, Ben Kasica was just pro and chill and understood how to be awesome and Seth Morrison is pro and a cool, humble dude. I am shocked that Flyleaf isn't in here. Lacey Sturm has such a powerful backstory and such a passion for God and her and the ...more
2
Red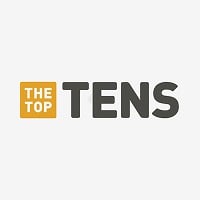 Red is an American rock band from Nashville, Tennessee, formed in 2002 by brothers guitarist Anthony Armstrong and bassist Randy Armstrong, with lead vocalist Michael Barnes.
Their songs, the majority of them so far, concerns the inner struggles of a Christian, not only Christians, which in reality all of us has. They contain our darkest sides, revealing how we struggle to contain it and in turn is the one that consumes us. Red's songs(on my opinion) helps realize that there is always that burden, that struggle, that fear, that choice, that we humans were given the capability of. Go RED. (Sorry for the long comment)
I listen to hardrock and post-grunge bands like Three Days Grace,
Breaking Benjamin, Smile Empty Soul, Rev Theory and Story of the Year.
None of these are Christian. To be honest, I didn't think Christian rock had much to offer for me. I was looking for emotional music, stuff about struggles and feelings and not the conventional hallelujah. When I hear that too often, I get the feeling it's... Empty. They don't mean what they're saying, they just shout it out and say what their audience want to hear. Going through a tough time myself, I preferred darker songs about misery. It was around this time that I came across Red. Starting off with Breathe Into Me and Death Of Me, I noticed their use of classic instruments such as the cello. I missed that in my usual music list, so I put them there.

After a while of increasing admiration ("wow! This siunds really good! ") I began to see their deepness, their honesty. Gradually I started to appreciate them not only for what they ...more
Red gets my numero uno vote! I love how they should that we aren't just some shiny, happy being who, because we love Jesus, get away with whatever we want. We are horrible people for what we do to him daily and He deserves better. And he still takes us as we are; Praise the King!
As a kid, the only Christian music I thought was out there, was whatever was played at church on Sunday mornings, because that was what played on the christian radio stations at home. My mind was blown in middle school when I was introduced to Christian Rock bands. I had no idea that Christian music could sound so cool and amazing! It started mild with Barlow Girl and Superchick and gradually grew into Skillet, Flyleaf and Fireflight. One day, I came across "Breathe Into Me", and "Pieces" by Red, and fell in love! The depth of the lyrics and the difference in the sound between these two songs, coming from the same band was incredible! That was ten years ago. Even with bands such as Thousand Foot Krutch, The Protest, Kutless, Skillet, and We Came as Romans all at my disposal, Red is still my all time favorite!
3
Thousand Foot Krutch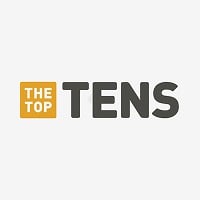 Thousand Foot Krutch is a Canadian Christian rock band formed in 1995. They have released eight albums. They have also released two live albums and three remix albums.
They're amazing musicaly wise and have catchy lyrics! They got me hooked on Christian rock. I love them!
When you think sheer rock with the Christian attitude that we wish to express sometimes, you think Thousand Foot Krutch. Love this band!
They have creative lyrics, making it addictive and you want to hear it everyday
My english is not good enough to explain how good this band is. listen to "the end is where we begin", you'll get it
4
Switchfoot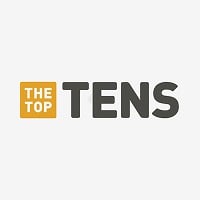 Switchfoot is an American alternative rock band from San Diego, California. The band plays as a quintet.
All of switchfoot's songs are very complex musical wise. Their lyrics also make you think about what they are trying to say. These guys should be at the top of this list.
Switchfoots songs are great I've listened to them since meant to live album! I don't understand why they are so down on this chart?
Sorry, but my opinion is that: Switchfoot is the best, they are #1.
They come first, or should, not only for their verses, but for their spirit, for the love they have and who sings it: God. After they give charitable donations facts and are poor.
Switchfoot is definitely the best! They have amazing music with wonderful, thoughtful lyrics. They should definitely be #1. They make rock music, but unlike Skillet (which I have no idea why they are at the top) who play loud, obnoxious rock that doesn't sound good with a lead singer with a croaky voice, they make beautiful rock. It sounds great. They're also really awesome people.
5
Relient K
The best of all christian bands, especially from "The Anatomy of the Tongue in Cheek" to "Mmhmm" albums. They have been my favorite band since I first heard them. The order on this list should be:

1. Relient K (Nothing can beat "More Than Useless" and "Be My Escape")
2. Thousand Foot Krutch (The only band that I like almost as much as Relient K. The album "The End is Where we Begin" made me really like this band. )
3. Hawk Nelson (I love there podcasts)
4. FM Static (Another great band from Trevor McNevan)
5. Petra (The band that started it all. )
6. Family Force 5 (Let me see you WOBBLE! )
7. TobyMac (Even after dc Talk he's still great. Acually better. )
8. Dc Talk ("Jesus Freak" is probably the most known christian rock song ever. )
9. Switchfoot (Everyone likes Switchfoot it seems. )
10. Skillet (A great band, but a little overrated)

Hope you all agree!
Relient K is the best christian band ever! Plus I love pop punk
Relient K is my favorite band and has been for about 6 years now. Their songs are meaningful, witty, and musically interesting. No matter how many times I listen to them, I always enjoy it.
There The Best Ever... Been Listening to Them For About 4 years now... Haven't heard anything better!.
6
Kutless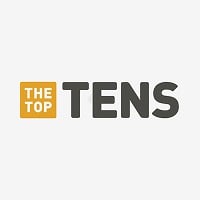 Kutless is a Christian rock band from Portland, Oregon formed in 1999. Since their formation, they have released multiple studio albums and one live album, Live from Portland.
Brilliant band, got all but one of their albums

Really inspiring, meaningful lyrics, tend to be what I need to hear when I put on my ipod

Recommended to anyone
Kutless has helped grow my faith they are so much better then 6 their lyrics are so much better then just the music because its the lyrics that touch you
Kutless' promise of a lifetime meaning,... was very touching.. sea of faces, smile, and the others also do... they are given awesome talent and it's good to see them enhanced with GOD~@@!
Kutless is one of my favorite bands in Christian music. However, while some of their songs may have a "rock appeal" to them, I don't consider them under the rock category so I can't vote for them here. In all honesty, they were the first Christian music group I ever listened to many years ago. I still think they are one of the best on a consistent basis. They are more contemporary singers than rockers in my opinion.
7
Disciple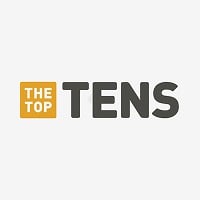 Super heavy, also incredibly worshipful and open about their faith. (Not to mention that they are magicians on their instruments! )
Greatest Christian band heck any band of all time. Their new album horseshoes and Hand grenades is one of the greatest pieces of work. Are they lacking in their live performances? No not even close they are BETTER live than they are on the CD. All of their live performances on YouTube were given a 100. Lead by Kevin Young at the mic they truly seem like a genuine group of guys that are worshiping god through their music. You would be foolish to not put them in your top Christian bands and even more foolish to not give their music a chance. Go out and buy Horseshoes and Hand Grenades today.
"When the lights go up and the game is on are you ready for me cause I'm ready for you"
I would put Disciple right after Skilllet as top Christian Rock band out right now.
Should be #1, no question. They have an impressive body of work and it all rocks! That's right, all of it rocks. I thought they were awesome before seeing them in concert. Then I saw them live. Incredible is about the best word to describe it. You never have to wonder where they stand with the Lord either. They are blatantly Christian and not ashamed of the Gospel. Rock on, Disciple!
8
Anberlin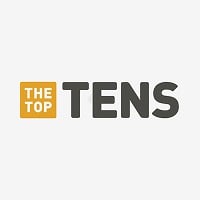 Anberlin was an American rock band formed in Winter Haven, Florida in 1998. Since the beginning of 2007, the band consisted of lead vocalist Stephen Christian, guitarists Joseph Milligan and Christian McAlhaney, bassist Deon Rexroat, and drummer Nathan Young.
One of the most underrated bands. Simply one of the best. They are in touch with their fans from some of the footage I have seen on youtube. Powerful and driving their music artistry delivers clear positive messages to all ages. If you haven't heard Anberlin's music. Make a point to hear them today. You won't be disappointed!
They've got good instrumentals in every song, whether it's a solo or not. You can tell they know their instruments very well. The songs were deeply written, inspiring and rocking. The vocalist's voice is unlike any other and can easily be identified as an Anberlin song. They are in my Top 4, Skillet, Red, Thousand Foot Krutch, and then Anberlin. For me, their best work is Feel Good Drag. Just listen to this song then you be the judge.
My favorite band now, just love their music! Best thing to study to and to get my day to start looking up.
I have followed thir music from beginning to the end. They are a great band their lyrics especially from their earlier albums will really move and tug at you emotions. Awesome band 5 stars!
9
Disciple Thirteen
The songs 'One Day at a time', "Lord Find me' and The Face of God really have great messages in the music and lyrics, Most of their music is influenced by Celebrate Recovery and Twelve steps programs. They found a way to make it Rock and show Victory.
This band mixes classic rock with Christian rock. Really a fun band live.
They have a cd coming out in october. It was recorded at Big Fish Studios in Southern California. The same studio that switchfoot and P.O.D. records at.
Disciple Thirteen Christian Rock Group really touched a lot of people with their music at Spirit Celebration Fest. I hope to see them on a Rock and Worship Tour someday. They have a great Live show, or any Christian Rock tour that comes to our area I would like to hear them next to bands like Switchfoot or Mercy Me they would fit with any modern chritan Rock genre.
Disciple 13 played at a Men's Ministry a few nights ago. The congregation went WILD! When the Pastor got to the pulpit, he said that he thought Van Halen was in the house! The men kept yelling for Encore... Encore... Encore! This band rocked the house!
10
Family Force 5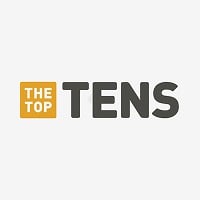 FF5 is an American Christian rock band from Atlanta, Georgia. The band formed in 2005 by brothers Solomon "Soul Glow Activatur", Joshua "Fatty", and Jacob "Crouton" Olds along with their two friends, Nathan Currin "Nadaddy" and Brad Allen "20 Cent" later replaced by Derek Mount "Chapstique".
Why isn't TobyMac on this list, he is better than anyone on this list but family force five is pretty good
TobyMac isn't a band, so he can't be on this list. (then again, half of the top ten aren't ROCK, so...)
Hillsong, Casting Crowns, and MercyMe are not rock. Creed is not Christian. This should be at the top, even though not all their stuff is completely rock, they rock every style they do so they win.
I don't understand why my favorite band ever is not on the list. These guys are all about having a party for Jesus. They make listening to Christian music actually fun. How can you possibly not resist the power of Love Addict?
These guys are my favorite band in the world and the only reason why I ever gave Christian rock a chance. They're so much fun that even my atheist friends enjoy them, and have the most amazing concerts of any band I know.
The Contenders
11
Newsboys
Listen to "In Wonder", "Born Again", "One shot", "In Christ Alone", "It Is You" and many others and surely you will agree with me they really rock.

Something Beautiful! That song says it all for me. Every time I hear that song my Spirit takes flight, I mean it puts me right in the zone%I guess you could say "It's calling out my name! "
Might be a generation thing, but between Newsboys and Delirious, the only question would be which of these two are number one and two. The rest all pale in comparison to the best Praise band and the best Contemporary band of all time. Those of you who were at the 90's Acquire The Fire's can attest to this.
I absolutely love the Newsboys. Their songs are fun to listen to, but filled with the truth that comes from the Gospel. God's not Dead is my favorite all time song and movie. I am a long time fan, so their original "Breakfast" was fun to sing when my daughter was 6 or 7. Her first concert she ever attended was a Newsboys, when she was 8. God bless you!
12
Stryper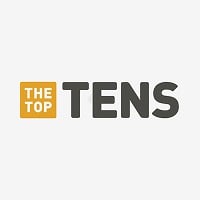 Stryper is an American Christian metal band from Orange County, California. The group's lineup consists of Michael Sweet, Oz Fox, Perry Richardson, and Robert Sweet.
While I am not pleased with Stryper's recent release, hands down this is the #1 Christian band of all time, bar none. To deny Stryper this honor is to ignore what it took for Christian Rock to be accepted. After all, how many Christian Rock Bands these days have to deal with both the secular world, and the Churches picketing their concerts.

While it is not an excuse, it is hard to be overly critical of Stryper when the churches shut their doors to them, and the Christian bookstores refused to carry them.

No, there is none greater than Stryper in quality, and the road they had to travel.
My favorite band of all time Stryper led me toward Christ and a few friends as well. I am almost 50 years old, and they are still putting out new music. I love Stryper
Stryper is soley responsible for putting Christian rock/metal on the map. If it wasn't for Stryper, there wouldn't be bands like Skillet, Kutless, P.O.D.
There is zero doubt that A) Stryper is a Christian band (look at their later lyrics? I have - check out their latest release - Murder By Pride... If you don't think this is Christian, you can't read).. And B) Stryper is the ONLY band that should be tops in this list.. They did it on the world stage first, they opened the door for the rest of these acts, and are still out their today touring the world 20-25 years after their "hey day".
13
P.O.D.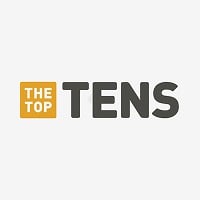 Payable on Death, also known as P.O.D., is a Christian nu metal band formed in 1992 and based in San Diego, California.
Without P.O.D., you wouldn't have heard of barely any other band on this list. Aside from that, there is this little album called Satellite that is the best Christian Rock album of all time in my opinion and in HM magazine's it's number 2. POD not only had more number 1 hits on MTV then any other Christian Artist, they had the most #1 songs on MTV of any rock band, Christian OR secular! Set it off!
I mean come on...how can you even compare any other christian band to the success of POD? If you are looking for who has the largest following, most mainstream songs, money revenue not one band on this list could compete. Not my favorite christian band but by far the most successful hands down.
How is this band not rated higher?!? P.O.D. rocks! THey should at least have the #4 spot on this list. This band is so much better than pillar and august burns red (although august burns red rocks also)
THIS LIST IS SO WRONG.P.O.D. IS THE BEST BAND ON HERE. WHATS WRONG WITH YOU PEOPLE. How many of these other bands have had number 1 hits or have been in so many movies. these other bands don't even come close.
14
Demon Hunter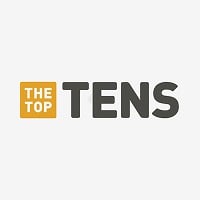 Demon Hunter is an American Christian metal band from Seattle, Washington, started in 2000 by brothers Don Clark and Ryan Clark. Although the brothers created the band together, only Ryan remains, since Don left the band to take care of his family.
If this way my list it would have Theocracy and Demon Hunter tied for number 1. They just are plain better in terms of technical and lyrical content than the other bands on this list.
How is POD higher than this? They dropped an F bomb while singing about God. Not cool. This band is great! They can make both great heavy songs (The Negative) and great ballads (Deteriorate). Skillet is great, but not deserving of the #1 spot, and nowhere near as heavy as these guys. The only other bands aside from this one deserving of the #1 spot are Red, Nine Lashes and Ashes Remain.
If your looking for more of a rock sound their peace album is one of the best I have ever heard.
This is a phenomenal band. They create a tapestry of sound that includes harmonies and melodies with both vocals and instrumentation. Their music includes many layers of sound. The instrumentation is fantastic. They are incredibly skilled musicians and their music runs the range from heavy, intricate and fast to deeply melodic and thoughtful. In my opinion this is a highly unconventional band that does their own thing for God, without being pigeonholed into genres.
15
Decyfer Down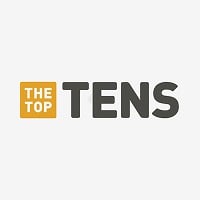 Decyfer Down is a Christian rock band formed in 1999 and based in Morehead City, North Carolina. Until 2002 – the year that Christopher Clonts joined the band – they went by the moniker Allysonhymn (pronounced All-eyes-on-Him). Decyfer Down is well known in Christian music, but the band is also ...read more.
Decyfer Down is awesome. Trust me you will not be disappointed.
Hard rocking stuff from Tennessee. 3-2-1! Play it Loud.
If I may say mercy me and Casting Crowns and Hillsong are not rock band, they're not even considered in the rock genre,
These guys are the real deal and have such amazing talent in the band. I am in hopes that more people listen to them.
16
Third Day
Third Day doesn't even get 1 percent of the votes? That's completely wrong! Listen to Agnus Dei, Surrender, Make Your Move, and the Live Wire version of Blackbird and you'll agree that they rock. They're the perfect blend of rock, southern rock, pop, worship, guitar solos and good old Georgia goodness.
Third day should be at the top 10's here's what the list should be like
1. red
2. skillet
3. third day
4. casting crowns
5. big daddy weave

Even though big daddy weave should be on here
I've seen them 5 times and one of their last concerts in New York at the Beacon Theater before they called it quits. Mac Powell has 1 of if not the best voices period. Thanks for the memories Third Day.
Why in the world are they not rated higher I mean they should at least be in the top ten some of the bands on here aren't even Christian bands like skillet they say the message is hidden in their songs but it shouldn't be hidden it should be obvious otherwise any song can be a Christian song if you look hard enough and that sure isn't right
17
Flyleaf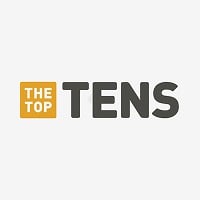 Flyleaf is an American rock band formed in Bell County, Texas, in 2002. The band has charted on mainstream rock, Christian pop and Christian metal genres.
Very deep and emotional with great healing spirtiual insight in todays youth
Flyleaf rock and all their songs have great meanings. Also you can relate to their songs and laceys voice is amazing. Flyleaf are awesome, epic and songs are relating to god in red sam the truth is jesus.
Every song is written from the heart, I love Laceys voice and this band is one of my all time favorites
I like Skillet and Red however I feel as though that this group should at least be in the top five of Christian rockers because the messages in their lyrics are so powerful and have such a great meaning. I challenge anyone to listen to "Unbreakable" and tell me that doesn't strengthen your faith in God.
18
Fireflight
Go listen to unbreakable (full album) and then come back here and you'll agree that this band rocks
Unbelievable they are not at the top...sorry but Skillet is no comparison with Fireflight -- vocals including sound and range, lyrics, riffs, heavy rock style...all blow the competition away!
They are amazing they're song Unbreakable is beyond cool I have it as my ringtone! So yea yall should listen to them!
I can't believe they were not on the list. They deserve a top 3 spot.
19
Project 86
Very few bands have a front man as inspired as Andrew Schwab, period. Secular or Christian. Their energy is crazy. I've been revisiting their first three albums for almost 20 years now and am still finding something new to grab onto with each listen. Inspired and inspiring, that's what Project 86 is and has been for almost as long as I've been listening to and caring about music. If you listened to some Project album years ago and decided it wasn't for you, come on back and check out another album...the odds are pretty good that at least one of them is what you're looking for if what you're looking for is quality hard rock music.
Amazing band. Andrew Schwab and company have been rocking the Christian music industry for 15+ years now and have managed to keep their music relevant for their audience. P86 has created their own style and have stuck with it through their whole career. Music has changed my life and the lives of many others. May God bless Project 86 and may they continue making great music that changes lives.
Project 86 is one of those bands that mixes truly epic and engaging hard rock and metal with incredibly self-reflective and deep lyrics. Add that to the fact that they've been around forever, and that they only keep getting better and better, and there is no reason why Project 86 deserves anything lower than the #1 spot.
Project 86 is one of the most under rated Christian bands. Not only are they creative in their style, but they mix it up constantly and are always taking a fresh take on their style. Their lyrics hold true, deep meanings that can be analyzed and taken apart because of their depth. They are the best!
20
Pillar
I really LOVE Pillar! "Secrets and regrets" is my favourite song, I'm listening to it everyday when I go to university... I wish Pillar was an Italian group, Italy hasn't got good rock groups (and christian bands! )
Pillar has been a leading frontrunner in Christian music for 12 years. There best two albums Fireproof and WDWGFH beat out many albums from many bands ahead of them. Pillar is set to release a new album in 2013, and it is going to be sick! Pillar is at least in the top ten and anybody who says differently is just plain terrible in choosing good music
Ok yeah skillet and red deserve to be up there but pillar not even in the top 30?!? Pardon my French but WTF? Great band either way...
These guys are stronger than ever, awesome artistry in music, lyric and spirit. Definitely top 5!
21
Before Their Eyes
Amazing band. check out their album Redemption
Finding a way is very nice from this band
22
Nine Lashes
A band that started in 2010( I think), in my opinion, has been the best, by just listening their songs... From the lyrics to the genre! Is gonna like you 4 sure
This band is Awesome! They have become one of my all time favorite band. With a great lead singer as well as great quality music and lyrics.

Give them a listen!
Honestly I belive this should be number one, their songs surrender and Anthem of The lonley speak about changing their evil ways and putting their fate in Gods hands I also am a fan of their other songs like fear and shadows and many others can not belive this band is number 30?
I love there music! At city rock fest (i didn't get to meet them sadly :( ) they got us to sing the Wo oh Wo oh part of Get Back... I had so much fun there!
23
House of Heroes
Top 5 bands at least! The album Colors is one of the best and its story is thought provoking. I'd put this band above skillet and Red. Demon Hunter may give them a run for their money though
Love this band. Wish they would get back to writing and touring
Awesome. This band has great melodies, and really catchy lyrics. Journey into space and code name raven are some of the best songs out there!
This band provides phenomenal music, challenging listeners to consider their worldview without being too "religious. "
24
Ashes Remain
They are the second best. Skillet is first but these guys are amazing. They can rock it out, play ballads and they have great worship songs too.
Such an awesome band! Listen to the their album called "What I've Become". The song song "Right Here", "On My Own", and "Unbroken", amazing songs. The lead singer has a very distinct voice, a mix between Daughtry and Hinder if you'll ask me. But his Christian!
Been listening to this band for quite a while and still are my favorite band because their songs pull me out of a tight bend in my life. It even got me out of depression.
Ashes Remain are absolutely amazing! Should be way higher than 98.. Look for these guys in the future! They are going to be big!
25
We As Human
Sadly, they aren't super special, but they could be. Their guitars aren't amazing, but have so much more potential than anything skillet has ever done (using them as comparison because they are number 1). Their vocalist is like John coopers old days, well, just a plain powerful, raspy voice. The drums are nothing special, Jen ledger beats this guy out. She plays almost as well and sings at the same time. He could be more creative. The bassist, well, he doesn't do very much. I would love it if he got more creative. Not many Christian rock bands have creative bassists, or very creative anything for that matter...

My tip to we as human is to be more creative with all of your instruments, and to speak out the Christian message even more. Don't try to go secular with songs like "strike back", make songs like the first version of "I stand" and "burning satillites". Please. Guitarists, don't just use the same scales and shred on them like every other rock band. Don't just sing ...more
Even though skillet definitely has my top spot, we as human are by far better than any of the popular bands at the moment. They have this unique sound and aren't afraid to express who they are and their album is just amazing and I can never get enough if it. These guys and skillet should be way more famous even if they do it for the music and the fans instead of the fame.
We As Human just came out 2013 with help from Skillet. They are truly an amazing hard rock band with brilliant lyrics and really strong music. Red has always been my favorite, but this band is amazing and I am hoping will make more material and grow in popularity.
Honestly they should be in the top 3! Their musical capabilities are insane! They are so creative and diverse in their song writing, and they are amazing live!
26
Love and Death
Musically, Brian Health Welch is incredibly creative and is ahead of most bands. His lyrics are right there with Red, Thousand Foot Krutch and Skillet, and he actually does mention God unlike other popular bands on this list. For that reason alone they should be ranked higher...
Authentic rock sound, refreshing to see a band with deep real life lyrics. Brian Head Welch has a raw approach, which in my opinion has yet to be seen in Christian Rock. This band is amazing and by far one of the best out there in lyrical content and talent. Also check out Brian Head Welche's self released album, it has some truly amazing music on it.
Way to low this band is amazing great music with great meaning
I love Brian Welch! He's such an inspiration
27
The Devil Wears Prada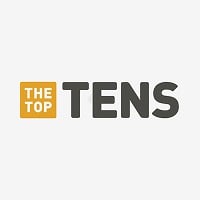 The Devil Wears Prada is an American metalcore band from Dayton, Ohio, formed in 2005. It consists of members Mike Hranica, Jeremy DePoyster, Andy Trick, and Daniel Williams.
The Devil Wears Prada is the best metal band in the business Christian or otherwise, so they should at least be in the top 10. Dear love was great and so was with roots above and branches bellow and dead throne. Although plagues was pretty terrible for The Devil Wears Prada it was still pretty good.
The Devil Wears Prada is one of the best bands of all time. They have a strong focus on sin - in particular lust and materialism in their lyrics. They stand strong on their message and meaning during live performances as well. They have definitely brought me closer to my faith. "Come back to your faith, come back to grace"
I would've voted Flyleaf but The Devil Wears Prada is so criminally low places on this list I absolutely have to vote for them. They are without a doubt my favorite metalcore band and second favorite Christian band (second to flyleaf).
Barring dear love and plagues, every track on every release is enjoyable if not downright amazing. They are also one of the few bands who get better with each album. Each release is different than the last but they all keep that innate devil wears prada quality.

I highly recommend the Zombie EP for anyone who hasn't heard them yet, it's definitely there most solid piece of work out there.
I had no idea this was a Christian band and I'm Christian... I failed I don't deserve their awesomeness then...
28
Petra
Definitely underrated. Petra has been a thing for many years and has created many albums and many number one songs. They created a variety of songs, from softer songs like "Love" to upbeat songs like "Beyond Belief." They also released worship songs like "Lord, I Lift Your Name On High" and "King of Kings." John Schlitt and the band members have inspiring testimonies. And boy, their music is inspiring! Sure has helped me spiritually. Thank God for Petra!
John Schlitt and Petra helped pioneer what we have today. Stayed true to who they are, ministry all the way through. John started as the lead of Head East, to leading one of the greatest rock bands I feel the Church has seen. Keep your ears open, John is preparing a solo release called The Greater Cause.
It is obvious that only young folks are voting in these so called polls... For over 20 years no Christian rock band was better than Petra and 10 years for Mylon & Broken Heart... So for Petra to be 30th with a 0.6 % tells me this poll is useless... How does Bob Hartman finish out of the top ten for best guitarists? Just like our political polls, this one is fixed and means nothing to those of us who have been around since "Petra" founded christian rock...
Wow, no doubt Petra should be #1 here and we have some very young voters. Petra is easily the greatest Christian rock band of all time, do many great albums and songs. Petra had an amazing guitarist and song writer in Bob Hartman, an amazing drummer in Louie Weaver, two unreal vocalists in Greg X Volz and John Schlitt, great keyboardist in Lawry and Slick, great bassists in Kelly and Cates. They always put on a phenomenal love performance as well, I seen them live 5 times. However, above all that they always boldly shared the gospel of Christ with everyone, the best band ever!
29
Smalltown Poets
The Smalltown Poets formed in 1996 and performed until 2004, took a six year haitus, and have reformed since 2010. They release a number of successful single mostly in the late 90s, such as "There Is Only You" but also had some success in the early 2000s.
30
12 Stones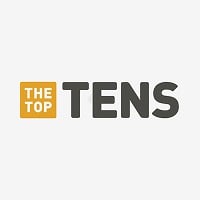 12 Stones is an American Christian rock post-grunge band that was formed in 2000 in Mandeville, Louisiana. The band currently consists of Paul McCoy, Eric Weaver and Sean Dunaway.
I just got into Christian music and blindly bought sixteen CDs from various bands. So far this is one of best ones out of the bunch at this time. Every song on the 12 Stones CD sounds awesome! I plan to buy their other CDs. I still plan to order blindly from other bands, but at least I know 12 Stones is a winner and should be higher on this list.
Best Band listed, The have moved me beyond all others! Their music is life changing, life enhancing and down right epic! They have always been an under rated band, but you know that;s because most of the mindless masses follow the commercial glam. 12 stones has real heart and that's just to real for most... It's a same...
Come on people 85th really. 12 Stones is one of the best Christian rock bands in the world. "Broken" is just flat out awesome. There sound is similar to that of the band Creed. Good guitar player, great singer, and solid bass player and drummer.
WHAT? This is insane, obviously people aren't considering them Christian for some reason. But they are easily top 3, up there with skillet, red, and thousand foot krutch.
31
Icon for Hire
Love their music but they have stepped more away from the christian side. Some of their newer stuff has some language you wont generally find in the genre.
This band is beast! Everyone should have their music on their IPod.. No joke bro. They rock. Icon for hire should definitely be top 5.
Icon for Hire is awesome! Its a shame its so low on the list it deserves much more! To me its the second best christian band after skillet! Shame they don't have that much songs... I want to listen to more!
Icon for hire is christian and its rock! I can't believe they weren't on the list! My 3rd favorite band is icon for hire
32
For All Seasons
I think these guys are great and if I could be in any band it would be this one!
33
August Burns Red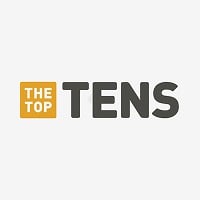 August Burns Red is an American metalcore band from Manheim, Pennsylvania. Formed in 2003, the group began their first performances while a majority of the members were attending their senior year of high school, and soon began playing shows around Lancaster, before being signed to CI Records. Afterwards, ...read more.
These guys not only play with more talent and soul than any band I've ever heard, they're also humble and give praise and glory to the Lord. They are my standard on what a good band is and unfortunately there is very few bands that come close to their level
One of the hardest, and best quality musical bands ever. Drums are insane, and so are the guitars. I'm not even the greatest fan of screamo voices, but they are simply amazing, I don't know why they could possibly be so low! Listen to them!
67th?!?!? These guys are the real deal. Jake is one of the humblest people you could hope to meet...Matt on the drums, no comment needed. If you haven't heard them STOP WHAT YOU ARE DOING AND GO LISTEN TO THEM!
Very accurate description in previous comments -these guys are literally roaring life into the new generation. Positive uplifting lyrics with "Gospel Layered and sprinkled into the lyrics" - Jake Lurhs (vocalist)
34
Tourniquet
Amazing progressive thrash madness! This band ranks up there with the other great thrash bands on the market like Metallica, Megadeth, Exodus, Annihilator, Slayer, Anthrax, etc. Also on the first album, the vocalist sounds just like King Diamond with his shrieking high vocals. Excellent stuff here!
Tourniquet is not a rock band, they are a progressive thrash band, though they have one album that could be labelled hard rock "Crawl To China" that said Tourniquet is the best musical act in Christendom followed by Rez Band
They can play whatever they want and they will do it with perfection.
35
DC Talk
DC Talk revolutionized the Christian music genre. They really should be put higher on this list. Their songs are still fantastic and without them Christian music would not have gone as far as it has. They penetrated the secular world more than most others and isn't that the point of the genre?
DC Talk helped shaped the Christian music market into what it is today. They continuous pumped out hit after hit, never compromising in either music or lyrical content. They were also probably one of the most unashamedly Christian artists, there song Jesus Freak being a great example. Not to mention that, as of now, all members are still currently active within Christian music over twenty years later. All three of these guys (Toby, Michael, and Kevin) are truly gifted and may God continue to bless them in all they do.
DC Talk had one album that was truly rock but I love their versatile style and everything that they bring to the table. Should definitely be #1 in the Christian music genre as a whole.
DC Talk is a classic band, and their song Jesus Freak should be like a Christian Anthem. These three great guys can't be beat! Man these guys are just so awesome!
36
The Almost
Aaron Gillespie in all his projects shows how a real worshipper is
Awesome band. Love there style, would be at least top 10 on my list
Amazing band. Great songs. Should be top 10
37
The Advance
There was hundred rock bands
38 Hymns of Eden
39
Halo
Most of you will never have heard of HALO. Go to YouTube and look up "Lord Of All" by HALO. If you like bands like KISS, check these guys out.
40 YFriday
41
Crosses
I'm taking a listen now and done a bit of digging online. no indication that this is a Christian band. unless I missed something?
I know these aren't super well known, but Chino Moreno's voice is simply majestic and the music is very calm and thoughtful.
Different from other Christian rock bands in that their sound has an electronic and soothing influence to it. Beautiful music, though.
Satanic, period...
42
Thrice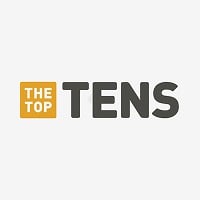 Thrice is an American rock band from Irvine, California, formed in 1998. The group was founded by guitarist/vocalist Dustin Kensrue and guitarist Teppei Teranishi while they were in high school.
Very unique post-hardcore, alternative, Indie Christian rock band there lyrics make you think and are actually Biblical! also there lead singer Dustin Kensrue has done some of his own stuff its also amazing!
43
Casting Crowns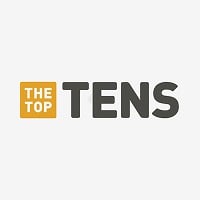 Casting Crowns is a contemporary Christian and Christian rock band started in 1999 by youth pastor Mark Hall, who serves as the band's lead vocalist, as part of a youth group at First Baptist Church in Downtown Daytona Beach, Florida.
On this list of top ten Casting crowns is easily one of the most blatantly Christian bands on this list. If you are to scared to sing about your faith in a clear way it makes you seem less authentic

Bands like Red and Skillet are great bands with great messages but you would be hard pressed to find more than a handful of songs that actually mention Jesus the Christ, God, the holy spirit or even the devil. Yes they have songs that you could interpret to be about god, but they never actually mention him ex. Hero by skillet, great song but ambiguous or skillet's "it's not me it's you" could be interpreted to be about the devil or an ex girlfriend.

Coincidently the higher ranked groups have more hardcore music than those in the middle or end, but they also have a significant lack of god in their lyrics. Their faith just doesn't seem as real. They may be Christian but it isn't evident in their music.

Sorry for any offenses caused
They are not, however, a ROCK band, so they do NOT deserve to be here.
Until the world hears rocked my world. If you are serious about god rock and Christianity. Give this guys a try
Casting Crowns has got a good begining. Lyrics really help to grow a relationship with God which we always need. Songs like American dream, Voice of truth, Lifesong... Are some amongst their best. They do their best. God bless them...
Perfect music for how I feel... I love these guys, you can really feel the love for our Lord in their music!
"Stop asking Oprah what to do"!
44
The Prayer Chain
One of the early pioneers in Christian alternative rock. Very creative and sounded like nothing out there. Shawl was the best album and then Mercury was the craziest thing I had ever heard in Christian music. If you like quirky and creative with a lot of rock, Prayer Chain is the band.
The Prayer Chain's unrefined, melodic sound struck a chord in the Christian music scene during the 90s. The band has released two albums in this millenium, however, in 2003 and 2011. Members of the band are in other prominent Christian band including Starflyer 59.
BE THANKFULL WHAT YOU HAVE :-)
45
Holy Soldier
I hated the 90's for music, but thank God for Christian rock during that time that still sounded like the great rock bands of the 80's. Bands like Holy Soldier, Petra, Bride, Guardian and White Cross made it seem like the 80's all over again. Great times.
Holy Soldier has been a long time favorite of mine! I hope that they will make a comeback!
Stryper, Bride, Holy Soldier, crystavox,
46
Where the Ocean Meets the Sky
I love them they are 1998 band I like to see them in Concert one day they love God and Jesus
47
Seventh Day Slumber
Listen to their Finally Awake album really wonderful...... this is one of the best Christian Rock band.
Brilliant. Like many good Christian bands why are these so low? I listen to these guys all the time now. Their music really speaks to me. God bless you all
Seventh Day Slumber is just the band! Their lyrics are really awesome.
As one who doesn't have a particular religious belief this band AS a band is incredible. Their lyrics and music can reach anyone
48 Run Kid Run
49
Stellar Kart
This band was just introduced to me by my brother, and know they were under my skin.. I wish I could get to see them in person.. With their punk rock Christian genre, this band surely is a must hear band of all time! Stellar kart rocks!
Not only are these guys awesome on their albums, but they are killer live too! I agree, they're a top 5 in my book as well!
Wow this band should be higher. it's a top 5 no doubt.
50
Idle Cure
One of the Best Christian Bands of the 90s
PSearch List