Best Christian Rock Bands
SL205
The Contenders: Page 4
61
Stellar Kart
This band was just introduced to me by my brother, and know they were under my skin.. I wish I could get to see them in person.. With their punk rock Christian genre, this band surely is a must hear band of all time! Stellar kart rocks!
Not only are these guys awesome on their albums, but they are killer live too! I agree, they're a top 5 in my book as well!
V 1 Comment
62 Seventh Angel
63
Delirious
Michael smith has lead this band for Glorifying the GOD Almighty, JESUS CHRIST. Smith never took pride in him but pointed towards the Living GOD JESUS. As I saw some one quoting that jimmy is "god" this is quite ignorance and foolishness, none in this world is eligible to be called god Except JESUS who Conquered the death, risen and still alive.

If you still disagree go and find HIS Tomb Empty where as you find jimmy tomb with rotten bones, definitely jimmy might be weeping and gnashing his teeth in hell
This is my 2nd most favourite band ever. I know they have split up but they will be one of the best Christian bands that ever praised God with all they had. So sad to see them this low but they are the real inspiration.
Even though they've split up, they've left us with a great selection of rock/worship anthems.
Delirious gotta hit top of the list, They are only band who has come under all genre, Guys you gotta listen and consider the lyrics, There is a difference when holy spirit helps you to write a song, come on have you not listened to
King of fools
Kingdom of comfort
Obsession
Majesty
Did you hear the mountains tremble
Rain down
What a friend I've found
Miracle maker
I could sing of your love
and many more
there not even one song we cannot say its just Okay
A rock band should have quality in their lyrics and intense not just glory hallelujah words in between,
high intellectual people look for reality lyrics
I think delirious was God made band, Who has made an impact in their time, best Guitarist who is compared to 5 Hillsong guitarist
How can anyone forget that
Conclusion: Delirious is the best when it comes to Lyrics, Different varieties of music and quality, Stage appearance, and best is connecting to people, and very very humble band, ...more
V 5 Comments
64
Halo
Most of you will never have heard of HALO. Go to YouTube and look up "Lord Of All" by HALO. If you like bands like KISS, check these guys out.
65
Ascend the Hill
Very inspiring music and with good lyrics
66
Crosses
I'm taking a listen now and done a bit of digging online. no indication that this is a Christian band. unless I missed something?
I know these aren't super well known, but Chino Moreno's voice is simply majestic and the music is very calm and thoughtful.
Different from other Christian rock bands in that their sound has an electronic and soothing influence to it. Beautiful music, though.
67
The Letter Black
My favorite "newer" Christian band. Great live act. I got to meet them a while back--really nice people with a heart for Christ. Mark and Sarah are the best! Scream Sarah, SCREAM! Big vocals for such a petite gal (she's about 5' tall).
The Letter black should be #1, the main singer has amazing vocals and amazing screams!
Great band, love them, great rock sound! Should be up way higher on the list!
Love The Letter Black
V 1 Comment
68
Anthem Lights
Anthem Lights is probably one of the best bands out there. And Their new Covers album is number 2 on itunes right now.
Anthem lights wins! Best vocals, best melodies, best covers, great songs messages, good looking and great hearts
69
The Prayer Chain
One of the early pioneers in Christian alternative rock. Very creative and sounded like nothing out there. Shawl was the best album and then Mercury was the craziest thing I had ever heard in Christian music. If you like quirky and creative with a lot of rock, Prayer Chain is the band.
The Prayer Chain's unrefined, melodic sound struck a chord in the Christian music scene during the 90s. The band has released two albums in this millenium, however, in 2003 and 2011. Members of the band are in other prominent Christian band including Starflyer 59.
V 1 Comment
70
Holy Soldier
I hated the 90's for music, but thank God for Christian rock during that time that still sounded like the great rock bands of the 80's. Bands like Holy Soldier, Petra, Bride, Guardian and White Cross made it seem like the 80's all over again. Great times.
Holy Soldier has been a long time favorite of mine! I hope that they will make a comeback!
71 Where the Ocean Meets the Sky
73
Whitecross
Chad aplin from Iowa wrote all the songs for this band well all the good ones and he played drums as well
Rex Carroll tore up with his awesome guitar! Still a go-to group when I want to rock.
This band is awesome to listen to.
Inspiración, sacrificio y Talento hacen de Whitecross el mejor grupo de rock Cristiano.
74
Samestate
Great band with deeper lyrics and fresh sound for sure. I know they are a great blend for people who want a bit of rock with their mid-range rock music. Like Sanctus Real, 10th Avenue North, Switchfoot and a bit 3rd Day
This band is very fresh and new.
Buy and listen There first album The Alinment To see what I mean.
Here are my top 10 christian bands,
1. Red.
2. SAMESTATE.
3. Flyleaf.
4. Third Day.
5. Fireflight.
6. Jars of Clay.
7. Switchfoot.
8. Skillet.
9. Casting Crowns.
10. NeedToBreathe.

They need to re-name their song "Hurricane" for 2 reasons
1. The name is already taken
2. The word "Hurricane" doesn't appear that often
75
Jerusalem
One of the most important of the old Christian bands, and they are still active.
I loved this band they rock. And do not back down on the mesage thy send.
76
Manic Drive
Manic drive is a great band and very well played
77
The Fray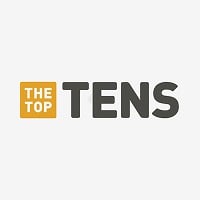 The Fray is an American rock band from Denver, Colorado. Formed in 2002 by schoolmates Isaac Slade and Joe King, they achieved success with the release of their debut album, How to Save a Life in 2005, which was certified double platinum by the RIAA and platinum in Australia, Canada, New Zealand and ...read more.
Sorry to tell you but they aren't a Christian band
Really 82 this band rocks and so many people like it
Favorite band in the world
Should be in Top 10
78
Matthew West
Matthew west I really don't know what to say about him. He is just amazing!
V 2 Comments
79
Manafest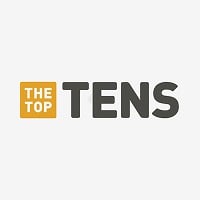 Christopher Scott Greenwood, better known by his stage name Manafest, is a Canadian Christian rapper and rock artist from Pickering, Ontario.
This guy was found by Trevor McNevan of Thousand Foot Krutch and FM Static. He is Godly and still admits his flaws. To be honest he needs to be much higher on this list. Check out "Renegade", "Love Wide Open", and "Edge of my Life"
Manafest should be in the top 5! He's very good. - BillyBobJoe
Their song avalanche is great!
80
Smalltown Poets
The Smalltown Poets formed in 1996 and performed until 2004, took a six year haitus, and have reformed since 2010. They release a number of successful single mostly in the late 90s, such as "There Is Only You" but also had some success in the early 2000s.
PSearch List
Recommended Lists
Related Lists

Top 10 Christian Screamo/Rock Bands

Greatest Christian Hard Rock Bands

Most Underrated Christian Rock Bands

Top Christian Rock/Screamo/Emo Bands

Best Christian Rock Bands of 2013
List Stats
13,000 votes
273 listings
9 years, 288 days old

Top Remixes (99)

1. Family Force 5
2. Anberlin
3. House of Heroes

Luvaddict77

1. Skillet
2. Disciple
3. Decyfer Down

Alpha101

1. Skillet
2. Thousand Foot Krutch
3. Red

ClassyKiller
View All 99
Posts
Error Reporting
See a factual error in these listings? Report it
here
.