Best Country Singers of All Time
1
Johnny Cash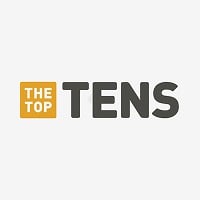 John R. "Johnny" Cash (1932-2003) was an American singer-songwriter, guitarist, actor, and author, who was widely considered one of the most influential musicians of the 20th century and one of the best-selling music artists of all time, having sold more than 90 million records worldwide. He died of ...read more.
The most imposing and influential artist in the history of country music. He created his own genre, consisting of the blunt emotional honesty of folk, the rebelliousness of rock & roll, and the world-weariness of country. When it comes to country music, Johnny Cash stands alone at the very top and will remain there as long as this old world keeps on turning.
Cash is the greatest and most influential singer of all time he truly walked the line
Johnny has billions of good songs and is far better than all Taylor Swifts teenage heartbreak songs about whoever she just dated.
I totally agree with the great man being selected at number one, but having said that there are a number of singers in this group of twenty that could easily tie for second and some not even mentioned such as Johnny Horton, Cowboy Jack Clement, Jim Reeves, Ferlin Husky, Bill Anderson for example. Bottom line is that it is purely personal opinion. Each and every one of all mentioned have their great talents. The sad part of country music today is that it hasn't got the heart and sole that it once had and all the greats have either just about retired or passed away. Country music just isn't true country any more. As I stated before, this is pure personal opinion.
2
George Strait
This is a hard one considering Johnny Cash, Alan Jackson, Toby Kieth, among many others I think I like his songs the best
NUMBER ONE. Period. The king. He IS country music. Johnny Cash is the blues. While one could make the argument that Johnny Cash is the most influential, perhaps the best artist of all time, I just can't say he is the best country artist of all time. George Strait is the standard that all true country fans hold the new generation of country musicians to. The only reason country music is so out of shape now is because of teenage girls. When someone ask what is country music, the best answer is George Strait. Besides The King, I see a lot of people on this list like George Jones and Merle Haggard and think wow that's the definition of country. I see Johnny Cash and I think, wow what a legend. Call me ignorant, but I consider him a huge influence and an important staple in the history of music, but not the definition of country. That goes to the King himself.
He is the king there will only be one george strait and no one can top his voice git-r-done george
I've been raised since I was a baby on George Strait and many other country singers. Alan Jackson, I'd have to say is my next favorite singer ever, but no one beats George Strait. No one. If someone were to ask me what I think the best George Strait song of all time is, then my answer would be either, "Amarillo By Morning", "Love Without End, Amen", "I Cross My Heart", or "Heartland (Main Tile Sequence)". Gotta' love the King of Country.
3
Sara Evans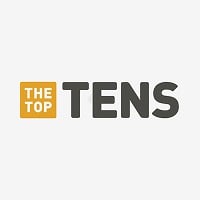 I like her song Suds in the Buckets
4
Waylon Jennings
Waylon, the official ground break in country music. He has his own style unlike any other. More recordings and releases than anyone but George Jones, which could be the only possible singer in front of Waylon. Sure Johnny Cash was awesome, but if he hadn't recorded his last album on his death bed he would not have been as popular with the young listeners and probably deserve the 5th spot. You can't take anything away from Hank Sr. except for having passed at the tender age of 27. It is mostly young people doing these voting's and how could they understand that Taylor Swift after a few years couldn't possibly make an all time list?
Waylon was a giant among men. He changed country music (for the good) forever. He didn't fight the system for anything other than the right to play his music his way. He payed a very high price for standing up to the powers that be in Nashville. Waylon Jennings was a modern day David against Nashville playing the part of Goliath. I am certain no one else on this list sang with the passion Waylon did. His music had him and that's a quote from the man himself.
One of a kind singer who's career spans from the 58 to 01. Stood the test of time with ballads to hard core country, from a gentleman to an outlaw. Some of the best beats to even a simple strumming. Much more versatile from his voice to his instruments than Johnny Cash ever possibly could have been. George Jones probably deserves the number one spot, but Waylon has always been my favorite.
Absolutely the best country voice of all time. The fact that Tim McGraw and Carrie Underwood are on this list disgusts me. So many much better actual country artist out there. But anyway, Waylon is in my opinion the undisputed king of country music.
5
Carrie Underwood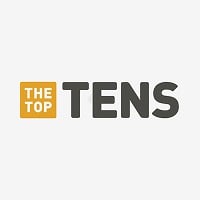 Carrie Marie Underwood is an American singer, songwriter, and actress. She rose to fame as the winner of the fourth season of American Idol, in 2005. Her debut album, Some Hearts, was released in 2005.
NUMBER ONE ALL THE WAY She is the best of all time (female, at least
Personally my favorite country singer of all time. Love love love Carrie Underwood!
Agreed that there is no way she should be this high. She is the only woman in the top 20! You can't be serious. She's already better than Dolly Parton, Loretta Lynn, Patsy Cline, Tammy Wynette, Reba McIntyre, Tanya Tucker, Bobbi Gentry, Kitty Wells? None of these historic singers needed a reality show to get them to the top. She's talented, but to say she's the best female country singer ever? It just ain't true. Oh, and she's in the top twenty on the Top Tens most underrated list, too. What a joke.
NUMBER 1 BRO. SHE IS SO INSPIRING GREAT MUSIC TONE RANGE. SHE WRITES HER SONGS BY HERSELF, I LISTEN TO CHAMPION ALL THE TIME. I LOST MY MOM AND HER SONGS HELPED ME KEEP GOING AND PUSH THROUGH THE STRESS. CARRIE YOU ARE THE BEST.
6
Garth Brooks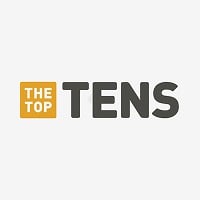 Troyal Garth Brooks is an American singer and songwriter. His integration of rock and roll elements into the country genre has earned him immense popularity in the United States.
I put Garth at #1. The lyrics and music to his songs are so meaningful. Nothing beats If Tomorrow Never Comes and the Dance. Most of today's performers sound alike and look alike with no "heart" in their songs.
Here's the thing about Garth Brooks. He isn't just a one note performer like some supposed "King of Country". He has more than just the stereotypical country songs and he is more than just a stereotypical country singer. He infuses his songs with a sense of realism and truth. His performance adds another layer of authenticity that is rarely seen in country from the nineties on.
In his "PRIME" at NUMERO UNO #1...
You'd be LUCKY to buy one of his tickets, to his shows!
Because he always "SOLD OUT" -- every single concert!

And back in the days, even the Legendary George Strait
was a distant... NUMBER #2! Yep. "THE KING! "
In his PRIME... GARTH BROOKS rose above ALL!
Like I said... even THE KING himself, George Strait was
a very very distant... Number #2...
Yep.
GARTH BROOKS was on TOP of the world for 1 FULL DECADE
of complete and total -- ''DOMINANCE! "

(and that's all she wrote)

#KingOfKings

#GarthBrooks
This man has such a big impact on my life, he seems to write songs that everyone could relate to and many sings could ever do that. His songs get to me even the odd time a shead a tear listening to some of his songs they just mean so much to me. Hands down the best country singer that has ever walked the face of this earth. Its great to see to that he is coming back to Ireland!
7
Alan Jackson
Alan Jackson The best ever with Don Williams coming in second. They were singers that just came out on the stage to sing the song that told the stories of what most of us could rely to. Our life. Real country life Thank you for the memories.
Alan Jackson is one of the most respected country music singers there is today, but he could also very well be the most underrated one as well. Garth Brooks always got the limelight is one of the most respected country music singers there is today, but he could also very well be the most underrated one as well. Garth brooks always got the light despite being absent for 13 years and winning entertainer of the year 2016, simply by putting out one album. Other artist have rose to fame packaging a different product with the title country music when it is not. Alan Jackson has been the purest country singer in the past 30 years, even George Strait has had his last couple albums take a different mainstream sound too them his last couple albums take a different mainstream sound too long. He makes it work, but Alan Jackson has never wavered from his country road he makes it work, but Alan Jackson has never wavered from his country roots despite pressure from Nashville. Alan Jackson, Has been ...more
Alan Jackson Deserves to be #3 on this list. He is the best country singer to come out in the past 30 years bar none. And I might add, the only one not playing gunsel country.
He is one of the best country singer his song aren't about partying there about love,life and he is pretty damn good singer too.
8
George Jones
If the purpose of music is to move the heart and stir deep emotions to remind us we are not alone in our despair, no singer has ever been able to do so with the pure power of a human voice like George Jones.
The "Possum" should be #1. Dolly, Tammy, Loretta, Patsy, should be in the top 10. We are talking about "Country" music right?
George Jones was the best pure singer. Every note and word felt authentic and he had a beautiful voice. His singing was as smooth as silk and his phrasing is innovative and captivating. I bet if you asked most of the singers on this list who was the best singer, they'd pick George Jones. Many of them did. Johnny Cash had a stock answer to that oft-asked question, "Who is your favorite singer? " "You mean," he teased, "apart from George Jones? " George Jones was also highly respected outside of country music. Frank Sinatra said that Jones was the second best singer in the world (Sinatra thought Tony Bennett was the best).
George Jones deserves to be at the top of this list! His voice alone deserves that. I'm sure George Strait himself would say that. In fact when George Jones inducted George Strait into the Country Music Hall of Fame he said, "George you're the king. Johnny Cash loved George as well. Also, I love George Strait, Carrying Your Love With Me, Unwound, and Write this Down are all great songs! I also really love Johnny Cash, Get Rhythm, Boy Named Sue, Big River, and I Walk the Line are all great songs! I just believe George Jones's wonderful voice deserves to be at the top of this list.
9
Merle Haggard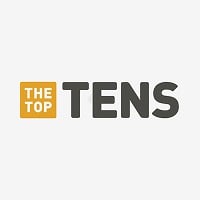 Merle Ronald Haggard was an American country singer, songwriter, guitarist, and fiddler. Along with Buck Owens, Haggard and his band the Strangers helped create the Bakersfield sound.
Most of the singers in this list aren't straight country grass roots. They are in the mid of country and lite rock. They are all good in their own right. I do really like all the older singers that sing more through life experiences. Merle is one of the best and I can listen to him more than the rest. But there is only one Ring of fire
Johnny Cash was most influential, and deserves a top spot, but I'd vote Merle as the absolute best country singer. Best voice hands-down, excellent songwriting. A master at half notes and key changes. I greatly admire Johnny Cash, George Jones and George Strait, but Merle was the best. His influence on country music (and music in general) will be reflected upon for generations..
Sorry but Taylor Swift is to Haggard what Bieber is to Sinatra, the best singer and songwriter in country (if not all American music) by a long long way. I don't even particularly like country as a genre but Merle is the complete package.
The Hag is the poet laureate of country music. His writing is superb and transports you to his world of song with each verse and chorus. An example is Silver Wings, here Hag wrote a song that has no verse. It is Chorus, Bridge, Solo, Chorus, end. Nobody can pull that off but The Hag. No writer in Nashville would dare even try that. Country music is where it is today because of the gift The Hag brings to the world.
10
Willie Nelson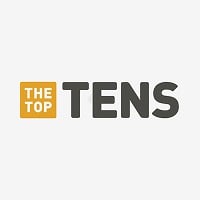 Willie Hugh Nelson is an American musician, singer, songwriter, author, poet, actor, and activist. The critical success of the album Shotgun Willie, combined with the critical and commercial success of Red Headed Stranger and Stardust, made Nelson one of the most recognized artists in country music.
Gotta admire a guy who has been one of the top country artists for over forty years in a musical career that began over a half century ago, and to top it off, like myself, he is a connoisseur of the finest herb.
His might not be the most conventionally beautiful nor does it have the most polished but his voice is the greatest in music. It is raw and it is natural. George jOnes said that he tried to bring forth memories that made him feel the way his narrator felt, Willie doesn't have this technique but he has the same finished product, a voice that portrays all the emotion his song has to convey. Add that to some of the most perfect lyrics in music (I'm looking at you, you were always on my mind) and there is no beating it.
This guy goes beyond incredible. His 1978 album Stardust, where he did updated versions of classic songs from the thirties and forties is the best concept album I've ever heard. When you look up musical genius in the dictionary, Willie's picture should be beside it. This is a very intelligent top ten, everyone absolutely deserves to be there. Could've used a woman, though, perhaps Loretta Lynn, Patsy Cline, or Dolly Parton.
Age of singer doesn't matter while you are listening to music. The way he sings feel like love is heaven which is impossible to describe. The lyrics are powerful enough to create alternate reality in mind while listening one of his songs
The Contenders
11
Brad Paisley
The amazing scope of topics covered in his emotive songs, peppered with witticism and backed with his strong and sweet vocals absolutely brings him into the discussion of the GOAT! Let's not romanticize the old greats for old time's sake, Brad has DOMINATED country music for the past 20 years, and long may that continue!
He's not the best country artist of all time, but you could definitely argue he's one of the best guitarists in all of country music.
Definitely the best of modern times
He is lovely he is the best singer I love brad I been to one of his concert I got a picture taken with him you're the best singer in the world
12
Tim McGraw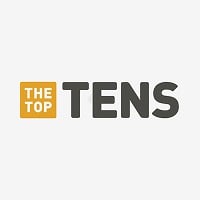 Samuel Timothy "Tim" McGraw is an American singer, songwriter and actor. He has been married to singer Faith Hill since 1996, and is the son of the late baseball player Tug McGraw. McGraw has released fourteen studio albums.
I must say, Tim McGraw is definitely one of my favorite country singers of all time!. He is a noble christian, a devoted husband and father, and even has a remarkable wife with the same soothing voice. He is also a wonderful actor as well as an artist. If you haven't heard any of his songs, I highly suggest you do.
First things first. If you don't like the guy to post a comment about him being bad moron and you look especially like a jackass because your completely wrong. Everything about Tim McGraw is fantastic in my opinion. The only possible thing bad is that he doesn't write his own songs but he has a couple he co wrote which is fine. Tim McGraw is fantastic end of story.
Saw he and Faith live, and they were both amazing. Tim has the best voice in country music, and I think he has stayed quite faithful to country music, and helped bring in a new audience.
Nothing but classics from the early 90s to the late 2000's. The face of his era, and one of the greatest of all time.
13
Hank Williams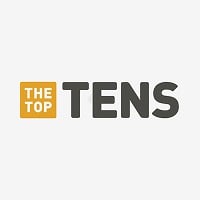 Hiram King "Hank" Williams, was an American singer-songwriter and musician. His band was called "The Driftin' Cowboys"
Short career probably hurt hanks rating. Nobody can put the heart and soul into a song like Hank
Simply the best from "Nobody's lonesome for me" to "Your cheating heart".
Hank to me was the founder of country music and the roots of all honky-tonk.
Most influential country singer/songwriter of our time! There's no way he's this LOW on any list unless you're basing your list on your opinion. Hank is a member of both the country and rock and roll Halls of Fame!
14
David Allen Coe
He is one of the original outlaw country singers and a amazing songwriter
Damn right he is
Why is coe in the wood pile?
Should be in top ten
15
Blake Shelton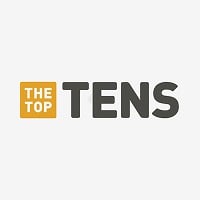 Blake Tollison Shelton is an American country singer and television personality. In 2001, he made his debut with the single "Austin".
I think that he is on the top list because he sings from the heart and always will. Other artists are above him because he isn't the best of all time but he is the one of the best. There always will be someone that is better then you even if you don't think that.
Not all of his music stays true blue to the roots of country. But in my honest opinion all his music catches my ear and I can't stop listening. Top 10 at least for me. Came here to forget baby!
BLAKE can sing anything...there is no one in country music to come close to BLAKE...his voice it's SUPERB...he is the best at singing live
I know he is not the number one, but he is absolutely talented and sings a sort of country styles (classical, modern, raspy, soft).
16
Taylor Swift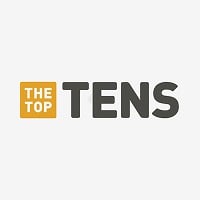 Taylor Alison Swift is an American singer-songwriter. ...read more.
The only reason she is down here is because she doesn't do country anymore. She makes pop music which is also extremely awesome and worth listening to. But lets be honest, her country music was also amazing. Anyone could relate to them and they had a beautiful meaning behind them. Taylor Swift it too underrated. Even though she changed from country to pop, she still has the same beautiful personality inside, maybe she changed for the better?
Let's be honest, the reason she's down here is because she ain't country, leave the top spots for real country singers, not dissing her, it's just that her songs are pop and not country just because there is guitar in the background
Even thought Taylor is in a country star anymore neither is Kelly Clarkson and she still beat her which makes no sense Taylor Swift should be number one her songs are still amazing that were country and there's no reason why she should be at the very bottom of the list when she is one of the best country
Wow, did someone actually just try to claim that Taylor Swift is above Elvis? She's a good example of what's wrong with music today: she writes songs to try and make money, to try and get attention. Real artists do it for the soul, for the craft, and for the musicianship.
17
Kenny Chesney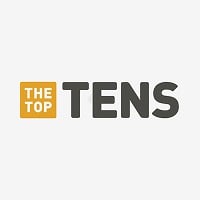 Kenneth Arnold "Kenny" Chesney is an American country singer and songwriter. He has recorded 20 albums, 14 of which have been certified gold or higher by the RIAA.
He should be number 1. Great voice and great live. Has great songs that tell many stories. Cares about his fanbase and does charity work. Great voice!
Kenny chesney has more number ones than everyone above him on this list except for Alan Jackson and George strait and there is no way Carrie underwood is better and half the people above him are not even relevant anymore. As well he is no doubt top 5, arguably #1
Saying kenny chesney isn't in the top 10 in blasphemy but saying he isn't as good as brad paisley is just dumb. Not only should kenny be top 10, he should be #1 on the list. There's no way in any world that carrie underwood, brad paisley, alan jackson, and darth brooks are even on kenny's level.
He is the best! He has no bad songs. He sings from the heart, and has never changed. He is still that same old country boy he use to be.. In my opinion, he almost has what it takes to keep up with Chash, Hank, Willie, and Strait. Keep it up! HE IS THE BEST.
18
Marty Robbins
Are you kidding me! Marty Robbins was Blessed with the most Beautiful voice ever and I am just not talking about country music. Period
If you actually compare the quality of their voices, no one comes close to Marty Robbins. He had perfect control as well as the most beautiful tone to his voice. If you want to know how good an artist is, take away all the instruments and electronic support and listen to just the voice. That's where Marty Robbins stands heads above all the rest.
Marty's voice was so beautiful, his songwriting talents are so often overlooked. Marty wrote many great songs and some of the best country songs of all time: Big Iron, White sport coat, my woman my wife, you gave me a mountain, don't worry, devil woman and of course "El Paso. Marty Robbins the "Legend "
Any one who knows a whit about music would put Marty Robbins at no. 1 on the list. His voice was beautiful, he knew how to emote, phrase, write; I could go on and on! Marty had class! When he walked on stage, he was mesmerizing right off the bat! George Jones? Come on; he could't carry Marty's music! Marty could sing with an orchestra as well a a lone guitar because he had a voice that stood on it's own! I get so "out of shape" when other singers are placed above him! Who decides these ratings, anyway?
19
Jamey Johnson
If you say Jamey Johnson shouldn't be on this list of all people, you obviously have terrible taste in county music. He is actually a country artist.
Jamey is a throw back a total bad ass who followed in the great Waylon Jennings footsteps this guy is the real deal
A great throw back artist should be higher in my opinion. If this guy would keep producing songs he could be great.
No way should this guy be on this list. Are you kidding me?!
20
Trace Adkins
Marty Robbins was the Greatest Singer of all time. Please don't insult his memory.
You're gonna miss this. One of the best country songs I've ever heard.
Every light in the house is on... You're gonna miss this... No thinkin thing... Great artist
Legend in his time
21
Dolly Parton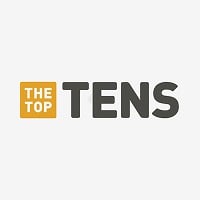 Dolly Rebecca Parton is an American singer-songwriter, actress, author, businesswoman, and humanitarian, known primarily for her work in country music.
This is the most ridiculous list I have ever seen. Dolly should at least be in the top 5. Her voice and song writing are legendary as is her longevity. Not to mention what a smart business woman she is. Today's singers don't have the unique style or voice that Dolly, Loretta, Tammy and others have. Today the singers all sound the same - men included.
Seriously, 27th with Alan Jackson, Carrie Underwood, and some of the newer country singers in front of her... She is one of the reasons there is a Carrie Underwood and Alan Jackson. Don't get me wrong Carrie and Alan are pretty awesome.. But Dolly at 27? I'm not even going to read rest of this article... It's too stupid.. But, I do think you got number 1 correctly with Mr Cash... After that, this list is crap... Dolly and Garth should be in top 5...
Clearly none of you have seen her live. I hate country but this woman can sing.
Big mistake - Dolly is at the top. Who made the horrible ranking?
22
Hank Williams Jr.
He is not riding on his dad's coat tails you are wrong he is the best old country music singer in my opinion and I should know because I listen to country gold every saturday night with rowdy yates and I am only a tween
Hank Williams Jr is a good singer I listened to hank Williams Jr since I was a kid
He is definitely better than Darius Rucker whose best song was stolen from old crow medicine show
Best because it proved he could sing his daddy's music and his own style and he still reaches out to some of the younger generation
23
Miranda Lambert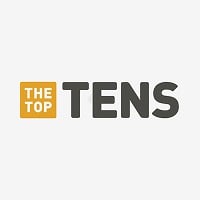 Miranda Leigh Lambert is an American country music singer and songwriter. She is best known as a solo artist, and is a member of the Pistol Annies.
I think Miranda Lambert is an amazing singer and just blows me away. Like if you agree with me on this, her song "Our Way" brings me to tears now that me grandfather has cancer and has 3 months. Amazing...
I like Miranda but there's no way she should be ahead of Patsy Cline. That Carrie Underwood is in the top 15 is just ridiculous. Actually, Miranda should be ahead of Carrie.
She will be a legend when her career is over, not many today have the drive that artists of the past had, like Tammy, Loretta, Patsy.. And so many more... Awesome
Miranda is the best. I got all her albums! Love every song! She is an incredible country star!
24
Darius Rucker
One of the few country singers that I actually like!
Glad to see another black country singer as he... He could match the great Charlie Pride someday.
Such an amazing voice and he always puts a nice message in his songs.
So what got a problem with black artists
25
Joan Baez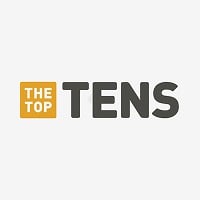 Joan Chandos Baez is an American singer, songwriter, musician, and activist whose contemporary folk music often includes songs of protest or social justice.
26
Aaron Lewis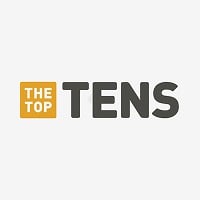 Aaron Lewis is an American musician, who is the lead vocalist, rhythm guitarist, and founding member of the rock group Staind, with whom he has released seven studio albums.
27
Johnny Horton
Johnny horton had more hits than johnny cash and also has an album naming him the king of traditional country. George Strait is the king of regular country.
Personally my favorite. I like Sink the Bismarck, Battle of New Orleans and Battle of Bull Run honestly.
It's the tennessee jive and they play it in a real gone way
Can't believe more is not said about his songs I have learned more about history listrning to his songs than I ever did in school
28
Conway Twitty
I often wonder how many more # 1 hits he may have had, had he lived. Miss you CT.
Conway should be way up further in the votes: only George Strait has beat him in number one hits of all time if George Strait had to compete against the same musicians that Conway did for his number ones George Strait would not have nearly as many number one hits as he has
He was a wonderfully kind and generous person as well as remarkably good performer and singer at Christmas time he opened up his home to come to see the Christmas lights and was always ready to help someone out with their music career a remarkable man. And will always be remembered.
Conway twitty was the best country singer of all times... He was the most handsome man that ever lived and also when alive was the sexiest man alive... No one else could even touch him... He was just simply the best...
29
Bruce Springsteen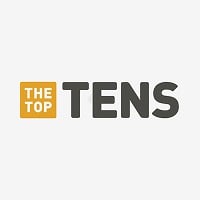 Bruce Frederick Joseph Springsteen (born September 23, 1949) is an American musician, singer, songwriter, and humanitarian. He is known for his work with the E Street Band. Nicknamed "The Boss", Springsteen is widely known for his brand of poetic lyrics, Americana, working class and sometimes political ...read more.
oh ya
30 Shooter Jennings
31
Charlie Daniels
Love Charlie Daniels!
TOP 10
32 Hank Williams III
33
Kris Kristofferson
Unarguably one of the greatest country music writers on the planet, and even though he's never been known for his singing voice, Kris's special talent to make the listener feel that he is singing directly to him or her, more than compensates for the lack of a great voice.
Good entertainer, but oh gosh what a songwriter! Me and Bobby McGee, For the Good Times, Help Me Make it Through the Night, Loving Her Was Easier, Sunday Morning Coming Down, and on and on and on...
For The Good Times very well might be the saddest most poignant song ever written. " Hear the whisper of the raindrops falling soft against the window, and make believe you love me one more time. For the good times. If u ever get a chance to hear Elvis version of this song, you won't regret it.
Loved since Silver Tongue Devil
34
Kip Moore
Not even top 100 in your lifetime bud!
Without him I wouldn't be dating a pretty girl (Hey Pretty Girl)
Without him, I wouldn't know " something bout a truck
Good voice, good songs.
35
Cassadee Pope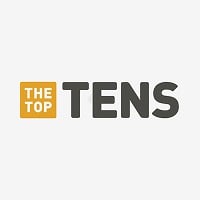 Cassadee Blake Pope is an American singer, songwriter and musician. Pope was the lead vocalist of the rock band Hey Monday (on hiatus as of December 2011), with whom she released one studio album and three EPs.
She did a beautiful with over you on the voice defiantly top 15 at least
36
Dierks Bentley
He has multiple amazing son "burning man" "drunk on a plane" "living"
Somewhere on a beach! Funny! Bet u think I'm sitting at home, jaw.! Wonderful
Tip it on back
Are we SIDEWAYS or something perfect NASCAR theme
37 Johnny Paycheck
38
Cole Swindell
Way overrated
39
John Denver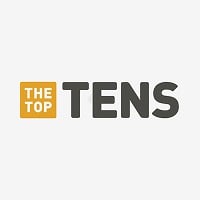 Henry John Deutschendorf Jr., known professionally as John Denver, was an American singer-songwriter, actor, activist and humanitarian, whose greatest commercial success was as a solo singer, starting in the 1970s.
He should be higher than this. " Country Roads Take Me Home" is one of the best loved songs of all time. When it was first released everyone loved it. Even as a young child I understood how poignant the song is.
Simply THE GREATEST COUNTRY SINGER EVER. Many of his songs are not just beautiful melodies, but sublime poems as well. I've no doubt that he even deserves to be remembered as one of the best American poets of all times.
Country T.V. legend of the 70's with great songwriting skills. Leaving on a jet plane. Country Roads, thank god I'm a country boy. Rocky Mountain High!
I have no idea why Taylor Swift is rated higher than John Denver. His songs are sentimental, sweet, and he just has an amazing voice.
40
Don Williams
Don is the best country singer off all time. The emotions behind his songs seems real and on a sunny day, Don Williams' voice seems to be like a swimming pool that cools you down. He is unparalleled by any country music singer. I have almost all his record albums. Don, you are the best..
At position 40, I am very sure that, this is the worse ever ratings...
Don Williams is simply the best country music singer there will ever be!
Amen to that my brothers and sisters Amen!
Don Williams is the best country singer. His songs are about heart touching and emotional. His voice is truly amazing. Other country singers doesn't sing like Don Williams. I have more than 100 collection of his songs. My favourite country singer is Don Williams. He is a talented country singer with an emotional voice. His straightforward yet smooth bass-baritone voice, soft tones, and imposing build earned him the nickname: "Gentle Giant" of country music.
No singer puts more emotion into each word than he does. His songs are timeless.
41
Elvis Presley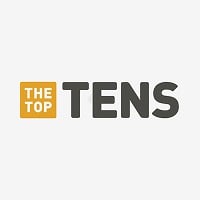 Elvis Presley was an American musician and actor. Known as "The King" He was mostly known for his number 1 singles including "Heartbreak Hotel" "Hound Dog" "Jailhouse Rock" "Love me Tender" Elvis debuted in the movie "Love me Tender" and focused less on his music and continued that way. ...read more.
The best singer ever
I have a friend named after this guy still a great guy
Say what you want but Elvis has no equal and no entertainer will ever have the impact Elvis has had.
He's still the king
42
Kenny Rogers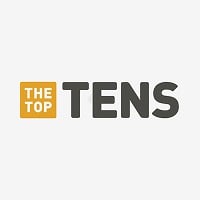 Kenneth Ray "Kenny" Rogers was an American singer, songwriter, actor, record producer, and entrepreneur. He was a member of the Country Music Hall of Fame.
This list has no credibility if anyone thinks Kenny doesn't belong in the top ten. His song " Lucille" (which he released before the Gambler) brought millions of fans to country music. Thank goodness I was one of them. Kenny has crossed over many times into other genres which isn't that easy to do.
He's the only man who puts his mind and soul in the country music industry so does he deserve to on top period!
Kenny Rogers is the most talented country singer I have ever heard.
He deserves top 10 Kenny Rogers is my life
43
Steve Earle
The best male alternative country rock artist of all time.
Steve Earle should easily be in the top 10
The best singer, songwriter of all time.
"I gotta two pack habit and a motel tan"
44
Randy Travis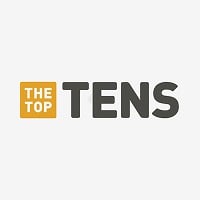 Randy Bruce Traywick, known professionally as Randy Travis, is an American country music and Christian country music singer, songwriter, guitarist, and actor.
He is great I wouldn't put him in front of George strait but he is still up there he is definitely n the top 10
A younger George Jones with a deep, rich baritone, Randy Travis breathed new life into country music, staying true to his roots and the genre while developing his own unique style. While a foray into Gospel and a series of personal problems derailed his career, he is the godfather of the neo-traditionalist country movement.
This man doesn't get the praise he deserves for some reason I don't know. If this list is on terms of who has had the biggest career then OK, but if it is on terms of the best country singer and talent then this man belongs at number 1. Randy Travis is the most gifted country singer ever and can do things with his voice that no one else can get close to.
Randy Travis may not have contributed as much to country music as some of the others on this list, but as far as singing ability goes, he is definitely one of the greatest.
45
Chris Stapleton
He should be at least in top 10 because he sounds better than everyone else that's not in the top ten
Incredible voice, great song writer.
His vocals are phenomenal.
Traveller the best country ever
46
Toby Keith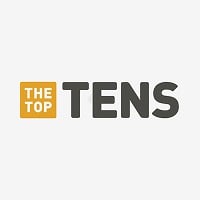 Toby Keith Covel, known professionally as Toby Keith, is an American country music singer, songwriter, record producer, entrepreneur and actor.
Beer for my horses was awesome if you don't like it, not my problem
Natural, style of his own, good voice range with emotion
Surely the best of the modern day country and western singers.
Hands down one of the best country singers ever.
47
Eric Church
If you don't thinks he's top 25 than take a look at all of his songs you will be surprise how many are hits!
He is the best, lyrical, and has so many hits, and you can relate to every single one of his songs. A haters gonna hate, please respect him, he's a Country Music Jesus! One day you'll be kicking yourself for not likein him, one day!
He is my favorite, How Bout You?
One of the few left that hasn't converted to "bro-country". As he says, still have a lotta boot left to fill!
48
Shania Twain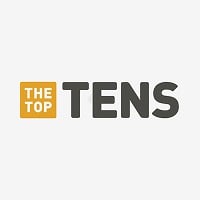 Shania Twain is a Canadian singer and songwriter. She has sold over 100 million records, making her the best-selling female artist in country music history and among the best-selling music artists of all time.
One of the most skilled female Country singers in the History of Country music. Her songs hit charts that other Country singers wish they did.
Too far down the list. I know she was HUGE in the music industry but she could have been even bigger if she had wanted to be. In my opinion she was bigger than any one genre of music.
Shania Twain has sold over 75 million albums worldwide, making her the best selling female artist in the history of country music. She belongs in the top five.
She is in every way amazing! She actually sings her songs at concerts, she doesn't lip sync. And her songs are harder to sing than most country songs.
49
Keith Whitley
I would place Keith at about #5 personally, primarily because his grace on country music was so short, If he had lived longer, country might have been way different!
If based purely on vocals, best singer in my opinion so much emotion from every song, and instantly recognizable. George Jones would also be up there in that category, Keith lived his songs, was an awesome personality & still inspires new artists in spite of his short career.
I had a demo tape when he started out that my brother gave me, he said listen to this and tell me what you think. I got back with him and told him this guy keeps it up he would be bigger than Merl. When they found him and said that he had passed my heart felt like it broke. What a voice.
If it wasn't for a short career he would definitely be top 5.
What About Earl Thomas Conley? " I Have Loved You Girl ", Holding Her and Lovin You" and a bunch of other big hits.
50
Lucinda Williams
The best female alternative country singer ever.
PSearch List