Best Country Singers of All Time
The Contenders: Page 2
21
Brad Paisley
He's not the best country artist of all time, but you could definitely argue he's one of the best guitarists in all of country music.
Definitely the best of modern times
He is lovely he is the best singer I love brad I been to one of his concert I got a picture taken with him you're the best singer in the world
Extremely talented individual whom is seriously underrated.
V 10 Comments
22
Keith Whitley
I would place Keith at about #5 personally, primarily because his grace on country music was so short, If he had lived longer, country might have been way different!
If based purely on vocals, best singer in my opinion so much emotion from every song, and instantly recognizable. George Jones would also be up there in that category, Keith lived his songs, was an awesome personality & still inspires new artists in spite of his short career.
I had a demo tape when he started out that my brother gave me, he said listen to this and tell me what you think. I got back with him and told him this guy keeps it up he would be bigger than Merl. When they found him and said that he had passed my heart felt like it broke. What a voice.
If it wasn't for a short career he would definitely be top 5.
Keith was my favorite of all time
V 13 Comments
23
Miranda Lambert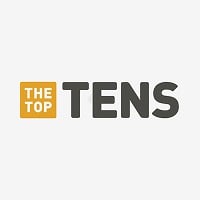 Miranda Leigh Lambert is an American country music singer and songwriter. She is best known as a solo artist, and is a member of the Pistol Annies.
I think Miranda Lambert is an amazing singer and just blows me away. Like if you agree with me on this, her song "Our Way" brings me to tears now that me grandfather has cancer and has 3 months. Amazing...
She will be a legend when her career is over, not many today have the drive that artists of the past had, like Tammy, Loretta, Patsy.. And so many more... Awesome
I like Miranda but there's no way she should be ahead of Patsy Cline. That Carrie Underwood is in the top 15 is just ridiculous. Actually, Miranda should be ahead of Carrie.
Female top3 should be:
Dolly Parton
Miranda Lambert
Carrie Underwood
Voted Miranda because she's the one to bring me into Country genre, and because she takes on crazy styles and lyrics. She's brave to put those words into songs, awesome women
V 6 Comments
24
Dolly Parton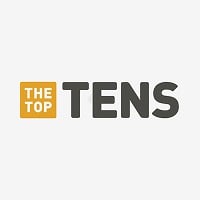 Dolly Rebecca Parton is an American singer-songwriter, actress, author, businesswoman, and humanitarian, known primarily for her work in country music.
This is the most ridiculous list I have ever seen. Dolly should at least be in the top 5. Her voice and song writing are legendary as is her longevity. Not to mention what a smart business woman she is. Today's singers don't have the unique style or voice that Dolly, Loretta, Tammy and others have. Today the singers all sound the same - men included.
This is the most ridiculous list I have ever seen. Dolly should at least be in the top 5. Her voice and song writing are legendary as is her longevity. Not to mention what a smart business woman she is. Today's singers don't have the unique style or voice that Dolly, Loretta, Tammy and others have. Today the singers all sound the same - men included.
Seriously, 27th with Alan Jackson, Carrie Underwood, and some of the newer country singers in front of her... She is one of the reasons there is a Carrie Underwood and Alan Jackson. Don't get me wrong Carrie and Alan are pretty awesome.. But Dolly at 27? I'm not even going to read rest of this article... It's too stupid.. But, I do think you got number 1 correctly with Mr Cash... After that, this list is crap... Dolly and Garth should be in top 5...
Love her
V 9 Comments
25
Elvis Presley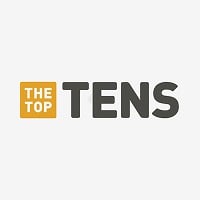 Elvis Presley was a American musician and actor. Known as "The King" He was mostly known for his number 1 singles including "Heartbreak Hotel" "Hound Dog" "Jailhouse Rock" "Love me Tender" Elvis debuted in the movie "Love me Tender" and focused less on his music and continued that way. ...read more.
The best singer ever
I have a friend named after this guy still a great guy
Say what you want but Elvis has no equal and no entertainer will ever have the impact Elvis has had.
Jail House Rock
V 6 Comments
26
Jamey Johnson
If you say Jamey Johnson shouldn't be on this list of all people, you obviously have terrible taste in county music. He is actually a country artist.
Jamey is a throw back a total bad ass who followed in the great Waylon Jennings footsteps this guy is the real deal
A great throw back artist should be higher in my opinion. If this guy would keep producing songs he could be great.
V 2 Comments
27
Lefty Frizzell
The performers of any genre who set permanent standards that are widely imitated should be listed among the best.
How many singers have had the top four songs on the chart at one time? Only Lefty. He is one of the greatest ever!
All these 'modern' and 'pop' singers and no Lefty on the list - ridiculous.
28
Gene Autry
Autry is a classic. He did far more for country music than any of these new artists who have basically ruined it. It's a shame because most people now don't even know who he is.
The Greatest Country singer of all time. Just see Gene Autry Movies of 1935 through 1941. No one sings as soothing, sweet and sincere. He was also a very good yodeler.
29
Patsy Cline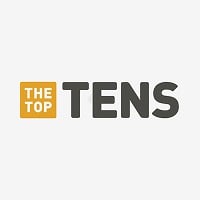 Patsy Cline was born Virginia Patterson Hensley on September 8, 1932, in Winchester, Virginia. She became a professional country singer in the 1950s, and became one of the most important artists in American music history. Patsy died on March 5, 1963, in a plane crash in Camden, Tennessee. She was inducted ...read more.
Definitely the best of the best. She possessed a wide vocal range, power, technical skill, and emotion. She was the full package and she paved the road for not only female vocalists but for all artists as far as getting paid first and business etiquette. She was only 32 when she died and made it farther than any other female artist of her time.
How can people in their right mind even think about voting for the female artists above her on this list (not mentioning names) when if it weren't for Palsy we never would have heard of even Loretta Lynn.. Ignorance and stupidity rule the world of music in 2017..
There is no one who touches my hart more. I love her songs but most of all I love her voice and her way of sinking
I can't believe she's not in the top 5! She was the most talented female singer of all time!
V 6 Comments
30
Glen Campbell
Every important event in my life is associated with a Campbell album. A voice full of compassion and emotion. Should be in the top five for certain.
Should have been way up higher on this list. "Gentle On My Mind" "Still Within The Sound of My Voice" are just a couple of classics I love that he sang.
GREAT (underline that a couple hundred times) guitar player. Not only an accomplished country artist but was a wonderful session guitarist before he made it on his own. Nice man, too. Once gave my niece a $20 tip when she was working as a waitress at the Fargo, N. D., airport!
God bless him. Gave us so much outstanding music.
V 4 Comments
31
Steve Earle
The best male alternative country rock artist of all time.
Steve Earle should easily be in the top 10
The best singer, songwriter of all time.
"I gotta two pack habit and a motel tan"
32
Aaron Lewis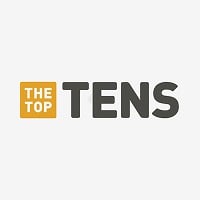 Aaron Lewis is an American musician, who is the lead vocalist, rhythm guitarist, and founding member of the rock group Staind, with whom he has released seven studio albums.
33
Jim Reeves
He was the cross the country and pop genres. #1 hits in both. Eat you're heart out Taylor Swift, he did it in the 50s. The big difference is he was loved by all age groups at the time. He brought country to the world they still have him on their charts even though he died over 50 years ago.
Stop and listen to the voice quality of Jim Reeves. Are you deaf? He is a top five country singer on anyone's list who has an ear for great singing style and skill.
I don't know who created this list but Jim Reeves should be in the top 5 at least. I suspect whoever put this list together doesn't even know who many of the older singers are, that's really pretty obvious by where some of the truly great singers were ranked.
Great singer. Another one taken way too young in a plane crash. Adds a little class to this list, anyway.
V 3 Comments
35
Stevie Nicks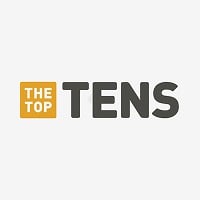 Stephanie Lynn "Stevie" Nicks is an American singer and songwriter, best known for her work with Fleetwood Mac and an extensive solo career, which collectively have produced over forty Top 50 hits and sold over 140 million albums.
V 3 Comments
36
Tammy Wynette
The first lady of country music.
Should be much higher!
37
Johnny Paycheck
TOP 15
38
Darius Rucker
One of the few country singers that I actually like!
Glad to see another black country singer as he... He could match the great Charlie Pride someday.
Such an amazing voice and he always puts a nice message in his songs.
They have a problem with black people and South Carolinians, he should be top 10
V 3 Comments
39
Dwight Yoakam
When Dwight first came on the scene he was not one of the "formula" singers of that time. No flash, dash, no swinging over the audience. He just came out, tapped his foot in time to the music and sang. No gimmicks needed.
One of the few modern day country singers that stays true to the roots. True honky tonk feel and has a classic feel. Darn good actor as well.
He brought back the simple structured country music songs, how they were originally started out to be. When country went through the period of not being cool, Dwight brought it back with his whole new honky tonk sound under the influence of Hank Williams, Lefty Frizzel and Buck Owens
TOP 20
V 4 Comments
40
Emmylou Harris
Perhaps the most multi-talented country singer ever, Emmylou can sing many different styles including country rock, contemporary country, and traditional country, just to name a few. My God, she sings with as much heart as anyone I've ever heard.
Saw her on tour with Dire Straits' Mark Knopfler, of all people. They put on a great show! Talented lady.
V 3 Comments
PSearch List
Recommended Lists
Related Lists

Best Female Country Singers of All Time

Best Male Country Singers of All Time

Sexiest Female Country Singers of All Time

Best Singers of All Time

Best Female Singers of All Time
List Stats
4,000 votes
147 listings
5 years, 179 days old

Top Remixes (35)

1. Ray Price
2. George Jones
3. George Strait

tx_ndh

1. Johnny Cash
2. Willie Nelson
3. Waylon Jennings

bennyben

1. Johnny Cash
2. Waylon Jennings
3. Steve Earle

SpaceCowboy
View All 35
Posts
Error Reporting
See a factual error in these listings? Report it
here
.