Best Cyclists Ever
Powerslave
The Top Ten
1
Eddy Merckx
His victories and how he achieved them will in all likelihood never be equalled.
Is good cyclist
Nice cyclist
Indisputable
2
Peter Sagan
He is a legend
Best complete cyclist, but not always smartest. (MSR...)
Athletic ability is amazing! He appears to be a good person as well as his cycling abilities
Best to ever do it
3
Bernard Hinault
Seriously Peter Sagan?
Better than all the rest, racing clean
Best ever. Most exiting to watch.
Last Frenchman to win the Tour de France and won it 5 times. Also won 3 Giro and was one of the most aggressive cyclists ever.
4
Lance Armstrong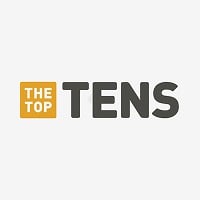 Lance Edward Armstrong is a former American professional road racing cyclist. At age 16, Armstrong began competing as a triathlete and was a national sprint-course triathlon champion in 1989 and 1990.
Seriously people, can anyone say for certain no one other than Lance Armstrong took enhancements in pro cycling? His critics, like Greg LeMond could have been juicing as well. No drug tests back in those days.
The France has stolen billions from American businesses over the years. The 7 titles they stole from Lance Armstrong should be returned to the man.
He was as juiced up as everyone else. He just had more heart, and more mental strength. Unstoppable.
This man, hands down, is the greatest cyclist of all time. The only fault you can hit lance with would be his only focus was the The Tour De France. He really did not put much effort into the other races. And if anyone believes that Hinault raced clean you are not very smart. He also was a huge coke head.
Who else has seven Tour de France wins? He played by the unwritten rules and beat his opponents mentally as well as physically.
5
Chirs Froome
Simply the Best
Great rider and a lovely gentleman
Best rider of his generation, no other comes close
Great rider, bloke and team
Leader
6
Alberto Contador
He is the best. Always fighting himself.
I'm young (23 years old) but in this year I've never seen anyone like him. Always fighting. Amazing!
I think the best cyclist, his attacks are amazing
The most exciting rider in modern days. - jp27fcp
7
Greg LeMond
Potentially the greatest of all time. Definitely the unluckiest. To have that much genetic advantage and talent and get shot. He picked the wrong team in 85. He entered his prime years during the giant technical leap in doping.

Probably the most amazing thing is he may actually be the only rider in the history of cycling not to dope. His behavior and performance and record (only 3 tour wins and 2 world championships) basically support that.
Populaized cycling and interest in cycle racing in the USA.
Hands down the best cyclist of all time rivaling the great Eddy Merckx. Even Eddy himself said that LeMond has more class than the entire peloton combined. A true legend that could have had 6 TDF wins if he hadn't been shot.
Since Armstrong's titles have been stripped he is the only American to win the Tour De France. He won it 3 times winning two of them after coming back from getting shot by his brother in law in a hunting accident. You do that you should be on the list.
8
Fausto Coppi
No doubt he was the greatest ever... How can you put all the othesr before him. tI's just a case of ignorance.
Who voted Sagan, Lemond, Contador, Armstrong (! ) simply doesn't know the history of cyclism.
What a sadness
Great cyclist, however suffered from two things:

1. Had a severe and deadly disease AND recovered from it. Couldn't have done much better.
2. Suffered from 5 years forced break in World War 2 and probably would have won a few trophies there.

However, I still think he wouldn't be greater than Eddy Merckx even without these problems. He's just something else.
Best Italian cyclist of all time.
5x Giro, 2x TDF and loads of classic victories.
I'm agree with this sentence: "Merckx was the strongest but Fausto was the greatest"... but certainly Coppi was clean... hero
9
Miguel Indurain
Big guys can climb too!
The unstoppable beast
First, without doubt
Indurain won by sheer relentlessness and was all-round amazing, he was head and shoulders above the competition in his time.
10
Jacques Anquetil
His record of 9 Grand Prix Des Nations in 9 attempts over 11 years unmatchable. Dauphiné -Bordeaux Paris incredible
A great cyclist together with Raymond Poulidor duels are legendary
The Contenders
11
Fabian Cancellara
If you need to explain to someone why Spartacus is one of the greatest cyclists of ever, they just aren't worth your time.
Not only good at time trials, Cancellara is a dominant one-day rider and a threat in any one-day event he enters. The greatest one-day rider of his generation. Also, unlike most sprinters and time-triallists, is not useless in the mountains and can hold his own.
Most dominant spring classics specialist in modern cycling
Time trails and cobbles he is just about unbeatable. He can kick up a little sprint to so he must be the best
12
Andy Schleck
Exciting to watch.
Nice person too
Too short career, otherwise he would be ranked higher
One of the best climbers ever
Don't think dopers should be in this list
13
Sean Kelly
Incredibly tough, a sprinter who could also climb, a master tactician who reigned supreme in the classics but also podiums in the grand tour's and winner in the Vuelta. Name a more complete cyclist since Kelly dominated the 80s.
Fighter to the finish
Top sprinter, time trial winner, Grand Tour Winner, Classics champion and world number one for half a decade in the Eightys. Incredibly tough cyclist.
Strong, honest & super tactical in a race finish. Had to fend for himself most of the time, better team would have brought even more race wins
14
Cadel Evans
His only fault was being clean. Should have more GT wins, if his competition wasn't doped up.
Won the most exciting Tour (2011) in absolutely courageous fashion, close second twice also and probably should have won those too, podium in all three grand tours.
Guy's a complete ass to journalists. Doesn't deserve it
World Champion of mountain biking (1998) and road biking (2009), and then he won the Tour de France in 2011.
15
Mark Cavendish
The best sprinter of a time. Period.
He has tried so hard to be where he is today. Coaches have called him fat and said that he would never be able to be a pro. Well look where he is today. 25 Tour de France stages. World Champion. British Champion. Green Jersey winner. Over 100 wins in his pro career. The figures speak for themselves. Cav I respect you.
Fastest sprinter in the world he is unbeatable and he's the raining world champion
Mark Cavendish, 25 stage victories in the Tour de France, clearly the best sprinter in the world
16
Joop Zoetemelk
One of the greats of his time, a pure cyclist with a great personality to match. Could have been the most decorated Tour cyclist had things gone just a bit differently (6 second place finishes and 1 win! ).
Rode the Tour de France an amazing 16 times! One win, and 6 2nd place finishes
17
Rik van Looy
Won all 6 great classics, no-one ever accomplished it.
Named "Emperor of cycling".
18
Roger De Vlaeminck
A great classic rider. Only Merckx won more classics.
De Vlaeminck ended 42 times out of 69 classics in the top 10.
Legend of Paris-Roubaix
Greatest classic rider
Very important rider of world s cycling
19
Alejandro Valverde
Incredible amount of weapons, sprinting, climbing, endurance
How can you not include Valverde in the top 5 riders of all time? He has 123 professional wins and in all of cyclings rankings he is always listed in the top 10. And he is the only rider presently racing who is listed in the top 10. There are only two riders in today's peloton who have more wins. Mark Cavendish and Andre Greipel. And both of them are sprinters. He can do it all. He can sprint, climb, time-trial, descend and he is the best puncher in the world. Jens Voight better. That is a joke and I do like Jens, but really? I do not know who is doing the voting, but even pros think he is the best rider of this generation.
Finally podium in Tour he deserve it, now the world championship
7 medals in world championships, finally got over the top with his win in '18 (at age 38! ). Was overshadowed by Contador and his Grand Tour success, but his longevity and all-around excellence are unmatched in the modern era.
20
Jens Voigt
Funniest on most popular rider in the field. Has worked as a domestic all his career and is just amazing.
It seems he will go on riding 'til he gets 70 or so
At his peak he was better than the captains he served.
Love this guy...
21
Gino Bartali
Not only the best of his era, in a career cut short by the war but he was a war hero too. A fascinating life story and exceptional cyclist.
He was stopped 7 years from races because of second war and because fascist regime don't want him to race outside Italy. He won Tour first time at less than 22 and second time at 32 with more than 30 minutes advantage on the second.
He didn't race during 7 years because of war
A great man very strong cyclist whose duel with Coppi are legendary.
22
Marco Pantani
A tortured soul, a courageous rider. One of my favourites.
Crazy amazing rider very special
He was a hero not a cyclist, arguably the greatest clymer of all time
The best!
23
Vincenzo Nibali
The guy not only won tour but always up their. He has 12 podiums in the three biggest tours. Extereme hard worker not the gifted one but source of inspiration for hard workers.
Italian Shark! One of the big four
A rider who gives his all
Triple Crown (2 Giro; 1 Tour; 1 Vuelta); 3 Monuments; 2 National Championship. A spectacular rider with class and heart
24
Tom Boonen
Boonen is for me the best cyclist ever. Great sprinter very strong
Best Flemish rider of the late '2000's
Last Belgian World champion
One of the best one-day riders of the past 30 years.
3 times tour of flanders, 4 times Paris Roubaix, 5 Times E3 prijs Vlaanderen, 3 Times Gent Wevelgem, World Champion 2005, Green Jersey in the Tour,...
More then 100 victories so far...
No body ever won in 1 year ( but tom boonen did):
Paris roubix
E3
Gent-wevelegem
Tour of flanders
25
Philippe Gilbert
How he has winning the world championships, just legendary amazing unbelievable, I have no words for it he is just the best cyclist I've ever know vote for him he's the man
He is just the best of the whole world, nobody can beat him!
He's just awesome
the most explosive cyclist ever
Panache
26
Joaquim Rodríguez
Best attacking climber nowadays
Most explosive climber I have seen
He won stage 3 of the 2015 Tour de France.
Not fair that he never won a grand tour #GoPurito
27
Nairo Quintana
Greatest climber. Makes it look so effortless.
The best
AWESOME at Climbing
Great cycling
28
Geraint Thomas
Very clever and astute rider when either helping the team or leading the team
29
Francesco Moser
Great allrounder... A lot of big victories, like Giro d'Italia - general and many stage wins, stage wins in tour de france, 3 times Paris Roubaix in 78, 79 and 80 and much more...
30
Alfredo Binda
Binda and Guerra, those were the days.
He is the greatest
31
Tony Rominger
Alias 2nd in the Tdf, but always a challenge for Miguel
32
Lucien Van Impe
1 Tour de France title and six polka dot Jerseys
33
Mario Cipollini
Very fast, good showman. Made the sport more popular.
34
Bradley Wiggins
A legend
I don't think he is the best overall but but his diverse ability on the road and track has to put him up there even if he wont be remembered as one of the greats
Bradley has just got the hour record which means he has beat everyone who attempted it so he is the best rider ever!
First brit to win the tour de France olympic time trail champion he's brilliant
35
Jan Ullrich
Powerful
One of the greatest cycling talents. Unfortunately grew up in the Iron Curtain period, which made him susceptible to all kinds of temptations. Physically great, mentally weak, physically and technically unbelievable.
Best cycling young talent of the 20th century, and still managed to come 2nd without doping on the same level as Armstrong. Probably was the greatest rider in his generation of cyclists if drugs did not exist.
5 TIMES SECOND IN TOUR DE FRANCE
HE SHOULD HAVE WON THE TOUR 5 TIMES WITHOUT ARMSTRONG
36
Thor Hushovd
He won the cycling world championship in 2010. Hit the green shirt in tour de'france in 2005 and 2009 and was among the 5 best cyclists in the world from 2003-2012
HE suck
Simply one of the best riders in the 2000's. Good sprinter and with the victory on a climbingstage I TDF... just an amazing rider
37
Michał Kwiatkowski
Complete young rider, who can win in ITT's, hilly classics, sprints and fight on a climbs.
38
Laurent Fignon
Best in the world
An amazing cyclist who's career was dogged by injury but when he was on form he was the best by far. He was the personafication of the word Panache.
A great cyclist and ferce competitor. Two time Tour winner Lost a third Tour to Greg Lemond by 8 seconds on the last day time trial. Closest finish in Tour the France history. Terrible sportsman with a vile temper. - Los66g
Double tour winner and beat Hinault easily in 1984
39
Stephen Roche
One of only two cyclists in the history of the sport to complete the 'Triple Crown' - TdF, Giro, World Championship Road Race in a season. The other one was Merckx. Would probabky have won more after that if not for knee injuries
40
Felice Gimondi
How many races he would have won had Eddy not being participating.
Very regular during twelve years
41 Rui Costa
42
Thomas Voeckler
We miss Thomas in the Tour.
Tommy comes to play hard, its fun to watch him race, he gives it his all day in and day out-tribute to the cycling world, but not recognized like he should be.
Thomas Voeckler is one of he best cyclest on a bike. He has always given his best ride after ride, sadley though, he has been over shadowed by the dopers. Please look again at this rider and see what a true sportman looks like on a bike. He is fun to watch.
43
Erik Zabel
Won a record six green Jerseys in the tour
44
Louison Bobet
First person to win 3 consecutive tour titles
45
Tejay Van Garderen
He is a savage. - kevinpedro
46
Pedro Delgado
Pure heart and courage. He won a tour of France. The next year he lost one because he got lost going to the start. He deserved to have won more
47
Alexandre Vinokourov
Insanely competitive
The guy who really battled all the time. Never gave up
He wasen't even good when he was doping.
48 Ryszard Szurkowski
49 Peter Velits
50
Federico Bahamontes
First Spaniard to win the tour and won the king of the mountains Jersey six times
PSearch List