Lauryn Hill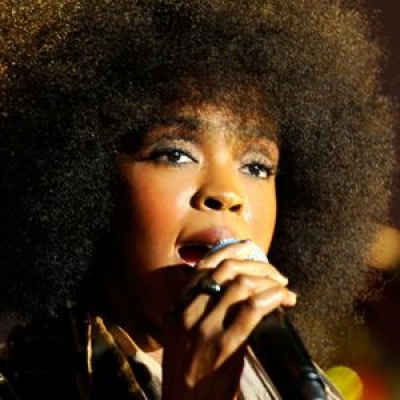 Uploaded by theOpinionatedOne
Comments
Top
Popular
Newest
Lauryn hill is real she should be number #1 because she doesn't rap about clothes/cars. She's inspirational and gives positive messages. She's not just a good rapper she a good singer too and a role model:) I love nicki minaj but lauryn hills is the best HANDS DOWN!
OK why is Nicki Minaj number one? She is one of the worst artists ever to walk the face of the earth. To be honest, I don't think Lauryn Hill is the best but I just voted for her to get Minaj off the top spot. I guarantee the majority of people who voted for Nicki Minaj can't even name 5 female rappers. People need to listen with their own ears instead of going along with what the media tells them.
I CAN'T BELIEVE PEOPLE THINK NELLY FURTADO, LIL KIM AND TRINA ARE BETTER RAPPERS THAN QUEEN LAUYN HILL.
Ms Hill is genious. Trina is annyoing as hell, Lil Kim is ok but not of the same caliber as Lauryn Hill and Nelly Furtado should not be on this list at all
Released one of the best albums the world has ever seen when it comes to a mix of soul and hip hop. Has great bars an unbelievably incredible voice and was so innovative for the time it came out. Her lyrics are about her emotions and does such a good job of showing them through her music.
What is Nicki Minaj doing over Lauryn Hill? That is how you know this list is being voted by underage children who know nothing about real female rappers like Lauryn Hill, Missy Elliot - JESUSISKING
I am so happy to hear Hill's voice again. She is exactly what hip-hop and US culture needs. There are many women MCs who proudly represent and give a voice to hip-hop culture. But there is only one Lauryn Hill.
Over--rated, wow she talks about God and relationships for one album, means she lyrically better than every other female, like that isn't Bible Study on your everyday Sunday School crap. She's not even that good of a singer.

She wasn't better than any male in the 90's, not even her own group. Name one.
I am honestly shocked Lauryn is at 4 right now. 100% no questions asked, she is the best. If you think otherwise then, I'm sorry but, you need educating.
Lauryn Hill is definitely the best female rapper, arguably one of the best of all time. I don't understand how anyone would put her under Nicki Minaj. She's a lyrical genius and you could actually feel her songs.
Frankly, Lauren Hill outshines the rest. Quality. Not at the BIG/Pac level, she's above it. Hands down! No offense to the idolized pair, but they really wouldn't have had anything on her toe-to-toe.
To put Nicki Minaj in the same category is a joke... She has no flow and tries too hard... Lauryn Hill is an untouchable legend that never had to try too hard...
Please, someone bring back the women who speak about issues that isn't concerned with how big your butt is or about sex. Bring back the real truth speakers like Lauryn.
Better than Nicki, all Nicki talks about is sex and drugs, better lyricist than Missy Elliot, and prettier and better than Lil Kim (P.S I'm betting Lil kIm is a dude) Lauryn Hill had something to say, and she did with arguably one of the best rap albums of all time man or woman The Miseducation of Lauryn Hill. number 1!
Not only the best female rapper, but one of the first to step up, inspired almost all other female rappers. but seriously, Nicki Manaj? Shes better than most rappers, shed be on my top 20 rappers all time, just listen to the miseducation of lauryn hill and tell me you didn't change your mind about this list
Lauryn Hill is an all around GREAT artist. She sings, writes, raps and everything in between. SHE IS THE BEST FEMALE RAPPER EVER! She should be Number 1!
Lauryn Hill is the real deal its not just about the way she raps but the content of what she raps about she ain't just an entertainer she an educator
How can people think that Nicki Minaj and Nelly Furtado are better than Lauryn Hill? Seriously? I bet that they've never listened to Lauryn Hill.
Lauryn Hill is dardy aye, she one of the best rappers, almost at Biggie's/Tupac's/Eazy's/Ice Cube's level! Who would vote for Nicki Minaj anyway? She's only famous for exposing her butt everywhere, being plastic and fake oh-and her talentless voice... and her ridiculous lyrics... VOTE FOR LAURYN!
Just listen to the lyrics! The girl is deep, wise, and she palys her enemies like a game of chess - no stress...
Such talent, and how incredible her studio album is, however another one does not seem likely, which does not mean sense to me?
Now This girl is the QUEEN OF RAP. Her album "Miseducation of lauryn hill" won her a grammy. beat that, Nicki! - lassidoggy
There is no argument about this lauren hill is the best ever and will be. Ask even the rappers themselves they have much and deep respect for hill. Also ask sm1 from across the world who lauren hill is. He or she will respond but mc lyte. Nah. And I ain't Haiting.
Not only is she an incredible rapper, she is probably one of the greatest singers alive at the moment.
Lauren definitely the best! No one raps like her! And Her voice..! She is amazing!
Unlike nicki minaj, Lauryn hill can actually rap really good, and she doesn't look like a stripper.
Related Lists

Best Lauryn Hill Songs
Best King of the Hill Characters
Top Ten Best One Tree Hill Episodes
Best King of The Hill Episodes