Charice Pempengco - Philippines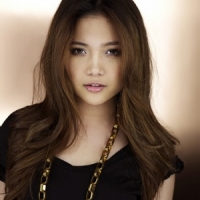 Found on nautiljon.com
Info
Jake Zyrus (born Charmaine Clarice Relucio Pempengco, formerly known by the mononym Charice), is a Filipino singer who rose to popularity through YouTube. He is a transgender man.
Comments
Top
Popular
Newest
From the Philippines, Charice has recorded songs in Sweden at the tender age of 12 or 13, and then performed at the tender age of 13 (please correct my age info here) in South Korea, and then at age 13 to the Netherlands, to the U.S.A., to Canada, Italy, and moved on and out the U.S. and the Philippines at age 16, please add more to this, did I miss something here? Charice rendered interviews via television, the radio, etc. In other countries other than the U.S. and the Philippines as well. NEED I SAY MORE!?!? Talking about an international-world sensation, then that would be Charice. Yes, there is the Grammy's, but that's a U.S. based competition. If there is a world GRAMMY, Charice is the winner, hands down. Charice is able to sing live, with a band, with an orchestra, with no props, with no trimmings, and that's what separates her distinctly from the others who supposedly can sing. Madonna, Lady Gaga, Rihanna, Miley Cyrus, and a lot of others could NOT even JUST SING, I mean just ...more
Oprah Winfrey, the most powerful and wealthiest talk show host in the world, says that Charice is the "most talented girl in the world. "

No other Asian, except Charice, have sung with Celine Dion and Andrea Bocelli. She had repeatedly sang in South Korea and Italy.

She is the only non-Japanese who has a platinum record in Japan.

No other Asian, except Charice, have standing ovations in the US, Canada, Italy, Britain, the Netherlands, Singapore, Malaysia, the Philippines, Indonesia, China, and Thailand, and featured in major T.V. networks like BBC, CNN, ABC, NBC, CBS, PBS, Korean T.V., Brazilian T.V., and Russia's Izvestia.

Last year, she is also the wealthiest Asian singer with a net worth of US$15-million, sang in Glee and appearing in Alvin and the Chipmunks and the coming movie, Here Comes the Boom, with Salma Hayek and Kevin James, and she is also under a world-wide singing contract with Warner Records.

Charice sings in Filipino, English and ...more
Yes, I guess Charise this time tops above any other known music artists in Asia, For a young lady to be discovered through youtube has definitely shaken the entire world. It was at then that countries like Korea and the US started inviting her to their shows just to hear that big voice from a young lady. Oprah and David Foster could not ignore her talent. Glee, the T.V. series definitely awed watchers all over the world. Regine will always remain as Asia's Song Bird, and the Sarah Geronimo will always be the Philippines' singing sweetheart. But Charice is no doubt and obviously the voice that now shakes the Music Industry of the world anew.
CHARICE no doubt is the very best among her peers.. She does not only have this amazing voice but she also have this very pure heart... She mesmerize audience with her aura/charisma that no one cannot explain after watching or hearing her sing... She has what is called M A G I C! Her rapport with her audience/fans is immeasurable, unexplainable. There are good singers out there but nothing compared with this young, goodhearted, simple and humble lady... CHARICE is the only singer that can you put your emotion into a roller coaster ride.. She can make you cry, laugh, feel excited, sigh, admire and have goosebumps in one simple song that she sings.. This is how great she is right now and will be greater in the years to come..
She deserve to be the queen- #8 on billboard top 200 album sales, #1 0n billboard dance club chart(pyramid), #4 on oricon chart japan, #3 on korean gaon chart, #2 on japan over all album, #1 on itunes pop album, already worked with celine dion, david foster, andrea boceilli, david archulita, drew scott, jojo levesque, singing the american anthem at pres obama pre inaugural party, performing at post oscar party, already been guested at ophra #X, twice on ellen, twice on star king korea, been inviting to performed in Italian T.V. 3x! Been featured in teen vogue, ny post, billboard mags and many many more-long live the queen
At the very young age she already prove it and that's a BIG FACT. The only Asian to reach number 8 in billboard top 200. Yes the first and the only one (so far) to achieve such huge accomplishment. With a net income of close to 20 million dollars for just a short period is really remarkable. Her second album infinity is the no. 1 English album in japan wow. Plus a lot of things like Hollywood movie here comes the boom, last season of glee and a lot of performances worldwide. And her CHASTER are all over the globe. No Asian has ever achieve what charice has accomplished!
Very powerful voice compare to the size of this girl... Wow, I'm really speechless right now. The first time I've saw charice was in the Glee series. All of the female singers from different Asian countries are really good BUT, I take my hat off to Charice. This is the truth because I've listen to all other female singers in Asia including charice. Charice, you got the voice and the talent as well. I'm proud that you know how to use it both. As a human being, you can feel the person when she/he sings from the heart and soul. I'm from the South Pacific and I'm proud to say that we from the SP support you... Truthfully...
Well, she is better than any other singers in today's generation. Her voice is versatile. She can sing very low range to high. She has very strong stage presence and very confident, no one can beat her with that. she can raise a show without any backup dancer or even backup singers, just by herself with the band at sometimes, that's how powerful her presence is. And as David mentioned to her, she is one of the few stars that you will be hooked on even in just a minute start.
Charice is a wonderful singer. She achieved so much since she started her international career. I believe that when someone has undeniable talent, that person will shine, no matter how much haters/anti tried to pull that person down. Charice is one of those people that been criticize for her ability to sing and even her physical looks. She has performed in almost every country in Asia and received standing ovation from the audience. She deserve to be the Female Singer in Asia at this moment.
CHARICE IS UNDENIABLY THE BEST FEMALE SINGER IN ASIA AND THE BEST SINGER IN ASIA FOR GENERALITY. NO ONE CAN DISPROVE THAT FACT. ANYONE TRIES WILL JUST WASTE TIME AND EFFORT. SHE IS EVEN THE BEST IN THE WHOLE WORLD AND IS BORN TO BE AN EPIC. ANYONE WHO NEGLECTS THE FACT OF HER BEING THE BEST IS JUST IN DENIAL... WHEN YOU'RE ASKED WHO'S THE BEST SINGER... "NO OTHER TRUE ANSWER" BUT SAY CHARICE LOUDER!
No other Asian, except Charice, is known in Russia, China, Brazil, Italy, UK, the Netherlands, Germany, Sweden, Portugal, Canada, US, the Netherlands, Qatar, Malaysia, Singapore, Thailand, Indonesia, Japan, South Korea, and more.

No other Asian, except Charice, had sang duet with Andrea Bocceli and Celine Dion, or had appeared in the Ellen Degeneris show, Paul O'Grady show, repeatedly at Korea's Star King, repeatedly at the Oprah Winfrey Show, and in major networks--BBC, CNN, ABC, NBC, CBS, and Izvestia.

She had also sang at 3 inaugural parties for Pres. Obama, 2 post Oscar shows, sang at several other public and private gatherings in the US, and is mentored by music legend David Foster and advised by the most powerful and the wealthiest talk show host in the world, Oprah Winfrey, who calls Charice the "Most Talented Girl in the World. "

Most Asian singers are only known in their home countries.

The Asian singers known internationally are Lea Salonga ...more
Charice capture my attention when she show up on Glee. The more I search her name on the internet the more I am impress with her talent. It is the first time in my life I became a fan, you cannot help it once you seen what she has done most of her life and what she has accomplish these pass three years. She is a natural person with an incredible talent for song using her voice like a finely tune instrument. While still being a kind and generous soul with a lot of spirit and humor.
Impressive achievements this talented singer has reached so far. I witnessed a live performance in Mandalay Bay with David Foster,! I couldn't believe the power of her voice, everyone in the crowd was electrified. I just love her Asian beauty. Its about time Asians get to see an Asian princess in the music mainstream and her voice packs a punch!
She is the only female singer alive that I can consider in her generation that has a very powerful voice.. Nothing to compare to anyone! And when she sing a song, it seems like the song lives inside.. I can explain the feelings when every time I listen her music. Unbelievable voice, a true gift that one in a million has, and it happens that has has completely. I truly admired her voice wow
a 15-year-old girl living in the philippines, a finalist of ABS-CBN's show Little Big Star but didnt won, now striving for her future, Charice already captured the hearts of many people from different countries making her a new Filipina having a Recording outside the country in Sweden. Releasing her Album in markets in UK and US. - hatcher234
The reason why charice's career became lame because of her personal problems but if only charice just continued what she had started she's already a superstar these days... Her singing talent is superb, and she's talented, she can dance too, not basic dance steps but complicated dance steps.. She play guitar, she can impersonate some singer's voices whether male or female singers... And she's one of the voices behind alvin and the chipmunks... She can act also like what she did in glee... Sorry for my English.. It's my second language...
Speechless just imagine these big names were really amazed of her voice, Oprah, Ellen deGeneres, David Foster, Josh Groban, and a lot more celebrities that were blown away with her voice and to add to that the standing ovations that she garnered on those big concerts and shows, she is amazing on the top baby Charice, forever fan here in Santa Maria, California, USA
She is simply the best. Since you want me to say more, here it is: from the lowest note to the highest, her voice is consistently rich, pure and full. She can sing the most powerful belting song there is as well as the softest, most melodic ballad with equal finesse and sophistication. What else is there to say?
Never like singers from Asia before but since I heard Charice sings... WOW, WOW, WOW what can I say I'm speechless what a voice. She should be the one who sings in Grammy Awards Night (tribute to Whitney Houston). Sometimes I'm thinking even in Grammy there's a crab mentality too. Hoping that soon charice will perform in Grammy Award. Don't take this girls talent for granted she has more talent than anybody whos winning a Grammy Award.
All around performer/singer. Duet, group or solo she can adjust and do perfectly. Genres - pop, ballads, rnb - ask for her and she can do it great. Live performances are mostly better than the recordings! What more can you ask for?! Critics will shut up if they will just focus on the voice since it's singing and her music that is important.
CHARICE has a VOICE described both as powerful and angelic. She has a phenomenal singing talent deserving a global audience! The world needs CHARICE... The VOICE that will inspire and uplift their spirit. With each of her song she expresses deep emotions but no matter how poignant the feelings are, CHARICE VOICE soothes the pain and diminishes the heartache. CHARICE is a hitmaker, an icon for the youth and a beacon of hope to anybody who dares to follow her dream!
Charice will be known all over the world for her singing prowess, she made her countrymen and Asian proud for no other Asian artists ever did that, with the exception of our very own Lea Salonga in terms of broadway musical performances. In due time charice, will conquer all ages, from 8 to 88 as David foster predicted! She's an amazing and hardworking artist.
She has an angel voice, amazing the world and I can say she is the second christina aguilera because a small girl with a big voice and when first time I heard her Pyramid, I thought it was sung by an American black woman such as beyonce or christina aguilera, she's totally amazing and oprah winfrey and celine dion had chosen the exact ones.
I've been a fan of Charice since I first saw her appear on the Ellen DeGeneres show. She has a great story behind her music. Charice's voice is amazing and deserves to be heard for a lifetime! Can't wait to see what this young woman can achieve in the many years to come! She is in my opinion the greatest singer in Asia.. and if I may say so... the World!
She's really outstanding! During her performance, she captures the hearts and the soul of the audience... the way she sings is perfect, her songs shows her feelings, her love to her family and to her fans! She raises the pride of the Philippines all over the world with her talent, and she makes the filipinos proud!