Best Hard Rock-Metal Drummers
thatonemeatlfan667
The Top Ten
1
Jimmy The Rev Sullivan - Avenged Sevenfold
I don't care if he is dead and people say he is getting sympathy votes, he is by far the best drummer of all time. Look, he has the necessary prerequisites, super fast feet and hands, very precise and creative (look at Chapter 4) and as an added bonus can scream like a boss. RIP Jimmy, A7X FoREVer.
I'm in no way a fanboy. His technicality was amazing. Look at City of Evil and their self titled album. Musically, he was a genius... He wrote A Little Piece of Heaven which is an absolute masterpiece. Also, the man's vocals were outstanding.
The people who call the rev overrated can blow me and then set their asses on fire
Rev is a great drummer, but nowhere near the best.
Most of the things he can do can be done just as good if not better by many other drummers. - HiBye
V 15 Comments
2
Joey Jordison - Slipknot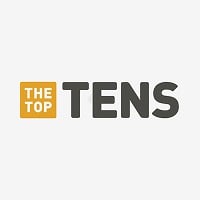 Joey Jordison, is an American musician, songwriter, and record producer best known for his work as the former drummer and co-songwriter for the heavy metal band Slipknot as well as guitarist in the Horror-punk band Murderdolls.
Guys come on no doubt joey is number 1 He is far more better than rev. Drummers like rev are nothing compared to joey. No one can compete with him when it comes to drumming. He is fast, excellent and the best metal drummer the world has witnessed. Joey rules
I love rev but rev is a bit overrated.. Sorry rev :) but joey is a REAL MASTERPIECE DRUMMER don, t believe me? Hear any slipknot song.. - nooreldeen
You guys are very unnoligible when it comes to drumming the rev was a decent drummer but his overall talent and complexity does not match that of most the others on this list. It kind of annoys me knowing that most the people who voted for the rev are probably just A7x fanboys and just like their new stuff for you who like their older stuff CHEERS but anyway joey is a lot better than the rev. But RIP jimmy
George kollias from Nile and hellhamer from Mayhem make jordison look as slow as a snail, litterly.
V 7 Comments
3
John Bonham - Led Zeppelin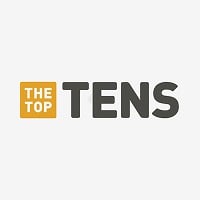 John Henry Bonham was born on May 31, 1948 in Redditch, United Kingdom. Bonham (nicknamed Bonzo) was a professional hard rock drummer who was best known for being the drummer in the band Led Zeppelin. Bonham was also one of the background singers in the band. His drumming is mainly displayed on the ...read more.
Lars Ulrich above Bonzo? I mean lars couldn't even play as good than Bonzo if he had 4 arms. Lars can't even play to a metronome why is he above? I mean Metallica are a good band but why is lars above this god?
This is the man who pretty much started it all, every other drummer on this list grew up idealizing this dude.
Kids, listen to him and then form an opinion.

He started it all - the Godfather of hard rock/metal drumming.
If this list for heavy metal then this is perfect but if this for hard rock then he should be in 1! - tommygun
V 4 Comments
4
Lars Ulrich - Metallica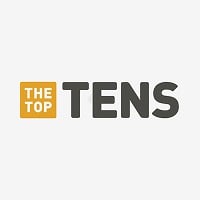 Lars Ulrich is a Danish drummer and one of the founding members of the American thrash metal band Metallica.
Its a joke... Metallica deserve 1st position in every list they all are best and check work of Lars in there every album... Lars deserve 1st position... James, Kirk, rob also deserve 1st position in every list... Just Metallica only... There are people like me who cannot live without there songs... Love Metallica and there songs
Where is Chris Adler on this list? What about Fredrick Andeerson from Amon Amarth? Both great metal drummers... All these popular fools suck. Lars is okay,
Why Lars is in this position?! He's a master of the drummers, he deserves more u_u
Is Lars good? Yes. Is he the best? By far not. He is good but his timing is almost painful - Johnnyt800
V 7 Comments
5
Mike Portnoy - Dream Theater, Avenged Sevenfold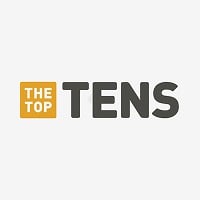 Michael Portnoy is an American drummer primarily known as the former drummer, backing vocalist, and a co-founder of the progressive metal/rock band Dream Theater. Known for his technical skill as a drummer, Portnoy has won 30 awards from the Modern Drummer magazine.
I have to say... The Rev is overrated. I'm not hating on him, he's a great drummer, but he's not the best. I could easily name many drummers better like Mike Portnoy who is just amazing. Also, Ted Kirpatrick, who pretty much shreds on the drums.
He can play 17/16 time in the song called dance of eternity
No one can defeat Mike in terms of technicality, precision and versality.
So you think the Rev is technical? You obviously haven't heard of Mike Portnoy
V 2 Comments
6
Keith Moon - The Who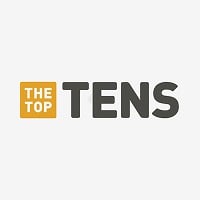 The first Rockstar - and still one of the wildest ever. And he played drums like a hurricane!
7
Neil Peart - Rush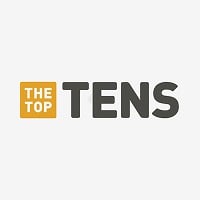 Neil Ellwood Peart, OC (born September 12, 1952 in Hamilton, Canada) is a Canadian-American musician and author, best known as the drummer and primary lyricist for the rock band Rush. Peart has received numerous awards for his musical performances.
The list title is "Best Hard Rock-Metal Drummers". He can be on the list. - Metal_Treasure
He shouldn't be on this list because he's not heavy metal
R yall absolutely retarded I never even heard of this butt munch from avenged sevenfold and he's better than peart Bonham Danny carey Davelombardo and Keith moon hell I like godsmacks drummer better than a7fold
8
Danny Carey - Tool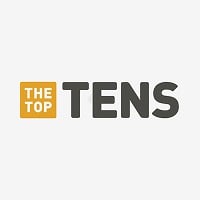 Daniel Edwin "Danny" Carey, born May 10, 1961 in Lawrence, Kansas, is an American drummer and instrumentalist best known for his work in American Grammy Award-winning progressive rock band Tool. He has also contributed to albums by and played with such artists as Zaum, Green Jellÿ, Pigface, Skinny ...read more.
You can't put TOOL's Danny Carey in any category with a typically good drummer who can hit a few extra licks between licks. Being a drummer myself, Naturally I listen to those parts of songs more intensely so that I learn the music even just to sing along.
I became a Tool fan only after hearing this incredible eclectic configuration of percussions and the unpredictable offsets that could lead one to believe that there may be second drummer.
Yes a lot of these guys who are mentioned here in this opinion rating are very good...But none of them can even be categorized with this guy playing for TOOL. He's in a class of his own. Truly MESMERIC! I'm getting chills right now as I brag on him. HE IS UNDOUBTEDLY the most Incredible, the most Enthralling drummer, percussionist I have ever heard. Thus leading me (A self proclaimed Pooh-Bah) to proclaim that "Danny Carey is the best drummer known".
Ide sure love to crawl into his head during his writing. Love Ya Danny!
Any list of the greatest drummers of all time - that excludes Danny Carey - loses all credibility in my eyes. Travis Barker? Really?

The power produced by his "banging" coupled with the unique time signatures puts him in the company of only Peart and Bonham..
Danny deserves to be in the top ten, for those who have not seen tool or Danny live you must before you vote or voice an opinion.
Carey can easily be up at the top when ranking drummers. Peart and Danny.
V 3 Comments
9
Dave Grohl - Nirvana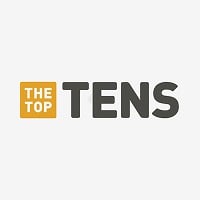 David Eric "Dave" Grohl is an American rock musician, multi-instrumentalist, singer, songwriter, producer and film director. He is best known as the former drummer of the hugely popular 90s grunge band Nirvana and the vocalist/guitarist for the alternative rock band Foo Fighters. He has sat behind the ...read more.
He may not be the very best but his attitude while drumming is something that other drummers can't really compete with.
20? Are you kidding me? HE IS DAVE GROHL!
10
Nicko McBrain - Iron Maiden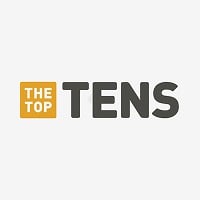 Michael Henry "Nicko" McBrain is an English musician, best known as the drummer of the British heavy metal band Iron Maiden, which he joined in 1982.
Lars is good, but Nicko is way better. You know a metal drummer has fast feet when he proclaims "Double pedal is cheating." Just listen to Wickerman and Ghost of the Navigator and you will understand. Single pedal on both. He also comes up with some amazing fills, and awesome riffs. As far as heavy metal, McBrain is the best drummer.
V 1 Comment
The Contenders
11
David Silveria - Korn
He hits so hard you'd think they're going to break!
Listen to the first 2 korn abums. Those are inspirational for me and shows that metal drums don't have to heavily rely on double bass or blastbeats.
12
John Dolayman - System of a Down
One of best drummer, love his rolls
13
Yoshiki Hayashi - X Japan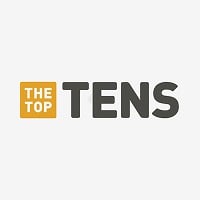 Yoshiki Hayashi is a Japanese musician, songwriter, composer and record producer. Better known by his stage name Yoshiki, he is best known as the leader and a co-founder of the heavy metal band X Japan, for which he is the drummer, pianist and main songwriter. The band achieved breakthrough success ...read more.
Yoshiki san is the best drummer of Japan. His musicality and graciousness is something different which is found only once in a generation.
14
Nick Mason - Pink Floyd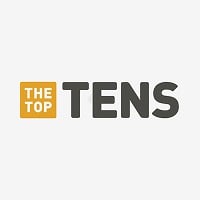 Nicholas Berkeley "Nick" Mason is an English musician and composer, best known as the drummer of legendary rock band Pink Floyd.
HAHA FINALLY YASSS PINK FLOYD IS HARD ROCK TOOO YEAH I AM REALLY HAPPY ABOUT THIS and yes I know I am weird lel - PanagosBoi17
15
Dave Lombardo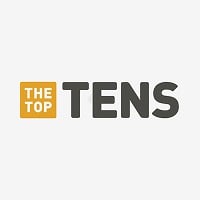 David "Dave" Lombardo is a Cuban American drummer, best known as a co-founding member of the American thrash metal band Slayer.
He's the godfather of double bass drumming, he's got to be higher! - Nintendonix
It's a joke how low he is ranked. At least top 5.
Put him in top 5 dave is a big piece of pure metal drumming
2nd best after nick mcbrain
V 3 Comments
16
Mike Mangini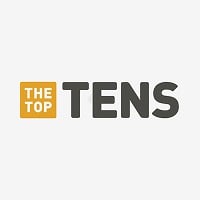 Mike Mangini is an American drummer. Since 2010, he has been a member of progressive metal band Dream Theater, following the departure of founding drummer Mike Portnoy.
17
Nick Menza - Megadeth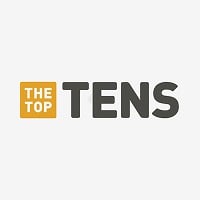 Nick Menza (1964-2016) was a professional drummer best known for his work in Megadeth from 1989-1998 and in 2004. He recorded drums on four of Megadeth's albums "Rust In Peace", "Countdown To Extinction", "Youthanasia", and "Cryptic Writings".
He is just awesome. When I listened to "Rust In Peace... Polaris" first time, I Thought: Their drummer is incredible, no, he can't be real, it's played by a computer program. But few years I've heard this and some other songs live, and that was even more amazing, that this guy really can do such things.
Sad that the Rev is in front of Nick and Dave Lombardo
Listen too his drum roles on the intro of holy wars
18
Scott Phillips - Alter Bridge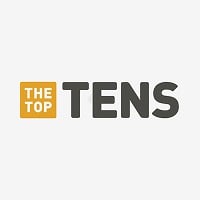 Thomas Scott "Flip" Phillips is an American musician and songwriter. He is the drummer and co-founder of the bands Creed, Alter Bridge, and Projected.
19
John Otto - Limp Bizkit
Seriously underrated drummer. Creates some real funky drum beats.
20
Ian Paice - Deep Purple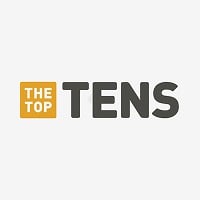 Ian Anderson Paice (born 29 June 1948) is an English musician, best known as the drummer of the English rock band Deep Purple. He has been the band's only constant member since its foundation.
Second to none. Undoubtedly. John Bonham n Keith Moon n Lars Ulrich are close by. Nicko Mc Brain is very good too
PSearch List
Recommended Lists
Related Lists

Best Hard Rock Drummers of 2009

Greatest Hard Rock Drummers

Top 10 Most Inspirational Rock and Metal Drummers

Top 10 Female Drummers in Rock and Metal

Best Rock Drummers
List Stats
800 votes
80 listings
6 years, 169 days old

Top Remixes (11)

1. Neil Peart - Rush
2. Danny Carey - Tool
3. John Bonham - Led Zeppelin

Erwin7

1. Joey Jordison - Slipknot
2. David Silveria - Korn
3. Dave Grohl - Nirvana

Disasterpiece

1. Keith Moon - The Who
2. Mike Portnoy - Dream Theater, Avenged Sevenfold
3. Jimmy The Rev Sullivan - Avenged Sevenfold

zxm
View All 11
Posts
Error Reporting
See a factual error in these listings? Report it
here
.