Best Indian Rappers
1
Yo Yo Honey Singh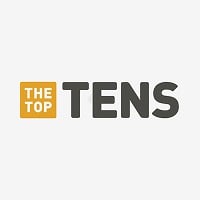 Hirdesh Singh, known by this professional name, Yo Yo Honey Singh or Honey Singh, is an Indian music producer, Indi-pop singer and film actor.
He is simply amazing. He has a good sense of Music and raps very well. He has sung mazing songs like Brown Rang, breakup Party, This Party Gettin Hot, etc. His song This Party Gettin Hot Topped the chart Of most listened You tube Videos all over the world. Brown Rang too Topped the chart Of most listened Videos. His song High Heels got 5th Position
He has charged Rs.7 million for a song in an upcoming film titled Mastaan starring Naseeruddin Shah. It is the biggest amount paid to a song artist in Bollywood to date, making Honey Singh the highest-paid musical artist in Bollywood.
Punjabi rapper with attitude. Rap is not too good but his music sense is good.
YO-YO HONEY SINGH is the best rapper (indian) one can hear to. The kind of music he creates, in the waly he sings his raps, all make them the perfect rapper one can ever have.He has broken many records of his own. So I say and I love YO-YO HONEY SINGH and he is the best Indian rapper.
2
Raftaar
Hey man he should be on 2nd position after BOHEMIA. I know he's not too famous but I can bet he is real rapper after BOHEMIA.. he rap real like HIP HOP.. Only BOHEMIA AND RAFTAAR know real HIP HOP in India
Swag mera desi is enough to make him stand in comparison with honey singh...
If you don't know him then go and listen Swag mera desi hai. His one song made him so popular that now he is considered as the best rappers and he is only one WHO can be competitive with honey singh.
He ryms dangerous and raps well to he is the rap guru
His rap is with some ego point and it's fine as all rappers have a ego. And most of that he should be 2 on the list after bohemia. Honey Singh is also a good rapper but he doesn, t have the speed, flow and consistency
3
Bohemia
He is the creator of Punjabi rap. Awesome voice. Fantastic flow. Wonderful lyrics. And many more. love you sir
It's a fastest and hip hop rapper in India... And this is create a rap in India
Why is he on 13th rank till now... Why is he on the list even... Kings don't participate they judge... !
Why Bohemia is at 8th position... Last time he was on 2nd.. But he deserve to be no. 1.. He is the pioneer of punjabi rapping.. His all raps have something to convey.. A poetry that no body can do.. But still.. I can't believe.. And that's why we have critics everywhere because these common people don't know what is good and what's bad
4
Badshah
You r my favorite rapper ever
He is best, no one can compete with him, he has written most of the raps of po po honey singh
The best rapper in hindi
Nice rapper than honey singh or others, he not use bulger lyrics
5
Brodha V
India's finest and fastest rapper. Those who voted for Bohemia should know that he is a Pakistani not Indian, and this post is about India's best rapper. And honey singh ain't a rapper, he is a bathroom singer who is loved by rural population of India because of illiteracy!
Brodha V is India's fastest rapper. He is one of the most famous Indian rapper in world. He is from Banglore. He is also a multilingual vocalist. Brodha V is a Professional Record Producer, Composer and a Sound Engineer.
Yo! I am dhruv.
In my eyes he is the rapper who is keeping real hip hop alive in india.. And those whack rapper like honey singh huh! They are fake they don't know how to rap..
He is the real rapper... Rapper like him can kill honey singh even in freestyle..
Now here is ma freestyle for brodha V..
He is super col! /
He is the real dude! /
And even bitches says he is so cute! /
His raps makes my mind fuse/
His metaphors makes me illuse/
Sometimes I also heard his name in breaking news/
He gives his gig without background vocal and without any excuse/
We all know that he was working in underground/
But I know he will fly high because he has that perfect sound/
And yeah! I want to see him to wear that Indian rapper crown/...
Brodha V deserves the first place!
When it comes to Raftaar he can rap but brodha V can give you chills and he maintains Indian vibe through the best selection!
Honey Singh is a singer thanks to autotune and vocal mixers. Anyone who calls honey Singh a rapper ( please slap yourself twice and ask your parents why did they give birth to such an illiterate junk)
6
Hard Kaur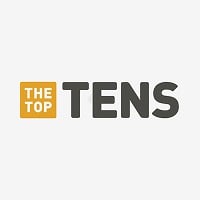 Taran Kaur Dhillon, known by her stage name Hard Kaur, is a British Indian rapper and hip hop singer; as well as playback singer and actress in Bollywood.
The first ever girl as a Indian rapper
You are a good rapper but for your kind information the only rap the bap is bohemia so next time be in your limits while commenting on bohemia otherwise u will be dismantle like honey singh

Regards

Bohemia ka fan
Hard kaur is a very good rapper and a good notter too
Ever best rapper girl in India
7
Pardhaan
Pardhaan is a Haryanvi rapper with great voice. Member of Hip-Hop crew Desi Beam[db]. He is also Bohemia's favorite. Rapper in India.
He is a good rapper and I like him..
Bohemia and Pardhaan best rapper
The best rapper according to me. Hope to see more cool songs from him.
8
A-Bazz
Hey have you listened any song of a bazz as you r saying bohemia or huney singh is the best oh sorry honey singh they all sing like dogs don't you think a bazz who's votes are very low vote him he is the best of all of them good luck
! This a-bazz always drives me crazy with his songs. He never got an opportunity to get trained in music. But still he is an awesome musician, rapper and a great singer.
I think he is the best rapper in the world his songs
He is just awesome he has a story... He has music he has love and a dream which he is chasing up and you can feel the love in his songs
9
Akshay Kumar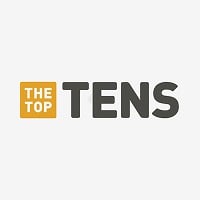 Rajiv Hari Om Bhatia, better known by his stage name 'Akshay Kumar', is a Canadian actor, producer and martial artist who has appeared in over a hundred Hindi films.
He is stuntman of Bollywood But he raps good too.
Akshay you are great
He acts as well as raps
He can't sing at all. He don't deserves to be in the list
10
Divine
His raps are amazing and tells about the society and development of our country..
He s raps just touch my heart and beside other rappers he rose up from a gully and broke his limits
He is God of rap a great salute to divine. Gully gang 59 is always best
I am from pakistan and I used to hate Hip Hop but its divine who and his words compelled me to be a future Rapper In Sha ALLAH Love Divine
The Contenders
11
Hervin aka Alien
He's Great rap artist
He is really awesome! Love his Flirtis Babe! Best rapper!
Listen his Flirtish babe?.. Oh!.. Its damn awesome man!
The best rapper in d up coming list
12
Nasty Mhatre
The real hindi rapper
Check his lyrics on you tube he's my grand as great rspper
Awesome rapper like you
Better than yo yo..
13
Badmash
Hindi Rap Guru.. No fake publicity like Funny singh.. He is the best as himself... For me the best Hindi rapper...
Hindi version of Eminem
YOU are My favorite rapper... awesome...
He is the best bro
14
Naezy
Best mumbai style rapper. This list is flawed if Naezy the bas is not in top 5
Only few people actually deserved to be called as rappers.. Naezy, Divine and cohort are these guys! Honey Singh is a joke!
My boy Naezy is TRUTH. He keeps it raw, he keeps it real. Sick flow, sick beats, and some pretty real lyrics. I'd peg him as an Indian version of Bohemia, in terms of keeping it real.
The only gangsta rapper of India... He is the future
15
Billy X
He is the best rapper I ever seen... He is the fastest and new generation hip hop rapper
Best rapper but very fast
He is the best rapper
He can be the future of rap, if he come to India
16 Prabh Deep
17
T.E.J
Best rappers of westside.. His music is awesome! - tejinder
He raps soft like silk and becomes beast inbetween.. Killer*
Come on homie's its not about the fame or cast-its about the skills- for that you can try me, ain't need non recording or video I'm just a swag in a street who can rap your ass off... dame this place is killing me man...
Best rapper of westside.. His music is just awesome!
18
Young Sam
One of the best rap artist I've ever met!
You deserve to be be in the top ten!

Vidya
You deserves the best :) you rock buddy God bless & good luck LOVE you
He is an amazing rapper, at this age he's got the right talent and hope to see him in the Top hit list...all the very Best Sam...
One of the best rapper from hyderabad.. !
19
Ikka
He is the best his voice is awesome
What he has no comparison with any other rapper
He is simply amazing
I like your songs you're the awesome rapper
20
Dr. Zeus
No one is better than honey singh
He is the best music composer in the world
Better than honey singh!
Please honey singh is the best
21
Alfaaz
Best singer and partner of honey love him
Nice hairstyle and dressing also songs
Alfaaz os better singer but he sing very fast I don't understand
He is better than above
22
J-Star
You are the best singer your all songs r superhit
Na na na na is best prop song of any girl
Best rappers in India
Best punjabi singer nice dancer too
23 Shah Rule
24
Rahul Da Rapstar
Awesome rapper keep it up
Your music is awesome
He is really a talent
The FaSteSt RaPper

SeaRCh it oN goOgle or youtuBe
25
Guru
Guru is a member of Desi Beam Hip Hop Crew. His rap and flow is awesome.
He is mind blowing his voice just amazing
No one is better than guru sir.
Hello bro I love your song
26
Addy Nagar
In my view his ap his best and understandable. Besides this his rap is extraordinary
Addy ngar should be in the first position he is the best rapper
He is the best...
Don't forget to listen his songs.. Guys
Addy nagar is the best rapper his song ram ram ji is amazing
27
Baba Sehgal
He is the first and original Indian rapper with rhythm and poetry... He can rap on any subject... No one can... Listen his raps like Going to the gym, Trump mania, very cool and funny rap, fried chicken rice... His every rap has some content at least. Actually he is the coolest rapper... no offensive language and bull like YoYo...
Best and first Indian rapper give him some respect
HE IS THE WORST RAPPER OF ALL TIME
28
Rapper SIZ
Shivank aka Rapper SIZ is the next best Hindi Rapper from India. For more info search em on google or check latest at -

www.Soundcloud.com/rappersiz

www.Facebook.com/RapperSIZ
He is just awesome, music labels wants his name.
Best Hindi Rapper. Vibrant music has got variety and peppy tunes
He is the best. Rocking BRO.. Keep It Up.
29
Sikander Kahlon
King of punjabi rap kahlon on number 1, this list is stupid. finally bohemia learn how to rap from kahlon
He should be in top 10
Sikander kahlon is my 2 rapping idol you know I am just 13 year old and my all friends says that I rap amazing I want that I will became a rapper like bohemia, honey, the-hk, sikander kahlon, and also pradhan...
New rapstar. Honey and bohemia are nothing against him
30
Ishq Bector
He is the best Indian rapper
You are a world besttest rapper in India I like you
HI IS SECOND RAPPER OF INDIA AND ALSO ONE OF THE BEST VOICE HE HAS BEEN FEATURED IN REALTY SHOW ISH JUNGLE SE MUJE BACHO
31
D'Evil
D'Evil Rocks...best Rapper in B-Town...He is the Hot 🌟...

Watch out for this space..Watch out for D'Evil👿... that's (Dhaval Parab the Bhai from Aamchi Mumbai)🤘
32
DArk AMOX A.k.A. Aman Chauhan
All the best for your future
Good going dud... Keep it up... Yo yo!
Good keep it up!
Faad de bhai sb ki
33
Emenjay
Rapper with awesome flow. He raps in English, Punjabi, Hindi.
He is one of understanding rapper
He is one of the best rapper
I like it emenjay
34
Rusted Boyz
He is world best rapper band with best vocalist
35
Harry.S
Awesome English and Hindi punjabi rapper and singer to..
His flow of rapping is mindblowing nobody can beat him.. He is in the group name (THE YOUNG STARS)
His best rap was in be my love with a sexy voice
In this song the first rap was not good at all what makes the song not that good
Awesome rapper man..
His flow of is so good.. And mind blowing... No words for this rapper... Hats of to this rapper..
Best music I think.. rap is also good but music is ummmaaah
36
Fateh
Highly underrated. Amazing rapper!
Sameed is just amazing
Hand up, hand down- I like a joker like U...
What a tabartor rapper. I like it
37
Dopeadlicz
D young super duper rappers...
39 Pushap Vasudeva
40
Sharukh Emiway
he is the first indian independence rap artist to cross 10m subscribers he is crazy rapper
His songs are full of bambaya slang.
And hooks are catchy.
Also drops songs after songs of high quality.
Without this guys, you can't even think of writing anything about Indian rapper... He is Emiway Bantain... Not Sharukh khan...
He is the best rapper in India... He is awesome and very popular also, go and check YouTube. He has do many subscriber than others, after you yo and vaadshah
41
Mr. Brown
Very cool rapper. Especuially his dressing style.
Best rapper from navi mumbai, proud of you. You are awesome.
He is the most best rapper in navi mumbai.
Awesome rapping man hat's off...
42
Rapper PG
You're the best bro
I just love your all tracks
You're the best in that business
I just saw your page. Good man keep it up...
Fastest rapper as well!
43
Ex
Ye to honey singh ka bhi bap he be
Awesome Rap With Faduu lyrics...!
Ye its Rapstar Ex Here...
Best rapper I love you
44
Kay-D
He is the greatest rapper of the world but needs to be supported
Hi is best rapper
Best rapper kd
KD best rapper hai according to honey Singh and all rappers
45
Enkore
He is the only one who deserves on this list!
From Munky Rhymez... He is insane as a lyricist...
One of the finest
46
Kush
He is also know as lil swagger!
Next-generation network of the hip hop
Love him a lot
The lyrical basterd from RJ 13 rap crew. He spit unique lyrics like a real rapper.
47
Pradhaan
Keep it up mere haryanvi Bhai
Rising star...
48
Smokey
These Illiterate geeks don't know what music is.. They Rated Brodha V on 3rd.. *Lame* Smokey is one of the Best Lyricist of India and Brodha V too.. Scrap out those B*tches who deserve to be nowhere around Hip Hop and Rap..
I support Enkore, Munky Rhymes and Hip Hop Tamizha Adhi! Indian Hip Hop to the fullest!
Deserves to be up there.
Yo man he is way better than honey singh
Smokey should be after Brodha v
49
Rapper Manny Da Desi Soul
#BEST only one word
50
VOOFA
How Bohemia is in this top ten list. He is not Indian but Pakistani. Indian rapper I believe is the one who can rap in hindi and english or in any indian language. Voofa has it all. His songs are like phoenix which tells his story and that's what rapping is all about.
Best rapper India has produced so far. The guy deserves to be on top of this chain. The only Hindi rapper who talks about the Indian Heritage, History and Problems our country is facing. All the other rappers talk about themselves. I respect VOOFA. From my side its a 10 on 10. VOOFA - The IZI KING.
VOOFA is the best rapper that I can find on Youtube when it comes to Lyrics and Indian Music. He blends the finest quality of music with the street life. His album KORRUPT was itself the Blockbuster with India Against Corruption song. His rap talks about life experiences. I love VOOFA's songs. The Best, better than Honey and Bohemia.
The King of Rap is VOOFA. Respect for this guy. He has done more work in the music industry for rappers than others but is banned by the Indian Media? Idiots like Honey singh who are not even rapper are ruling bollywood. VOOFA Rocks..
PSearch List