Best Male Country Singers of All Time
1
Johnny Cash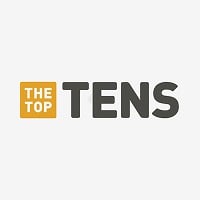 John R. "Johnny" Cash (1932-2003) was an American singer-songwriter, guitarist, actor, and author, who was widely considered one of the most influential musicians of the 20th century and one of the best-selling music artists of all time, having sold more than 90 million records worldwide. He died of ...read more.
Johnny I agree, but who came up with this list? I see some of the all time greats, Hank Williams..Willie Nelson, etc? In what alternate universe is Florida Georgia line on a list and Merle Haggard not seen? Just one of many. As for today's artists, Chris Stapleton is above and beyond anything you hear on the airwaves today. My opinion.
I grew up with his spectacular voice and his great T.V. performances. He was so cool back in them days.
Hank you to the 11% who voted Johnny #1, this guy deserves to be on the list but really, Luke Bryan, Florida Georgia line, that stuff is a pathetic excuse of country music
Hurt I walk the line ain't no grave jackson with june carter get a rhythm highwayman and a boy named sue was amazing to bad he died
2
Blake Shelton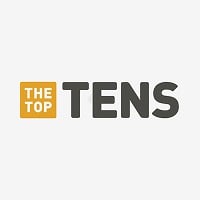 Blake Tollison Shelton is an American country singer and television personality. In 2001, he made his debut with the single "Austin".
Blake Has The Good Country Songs I Like That One Song God Gave Me You Cause The Reason Why I Like it is Because I Want To Pray For People Who Die Like My Family I Want To Pray For Them When They Die Too Plus My Siblings That Are in Prison Like My Brothers They Are in Prison And God Gave Me You is About Praying
Blake is a genuine one-of-a-kind country music singer and entertainer! He is the complete package and the best I've ever seen in concert! He deserves the highest and best awards country music has to offer.
He comes across as to be genuine,not I'm famous and you should bow down to me
Love Blake - once I started listening to him I realized the rest just sounded so generic & boring!
3
George Jones
George had a golden voice that really can't be compared to anyone else. It was distinctive, as was his style. He had an instinct about hit songs...how he found them or if the songs found Jones doesn't matter. He was gifted in many ways and we are truly blessed to have had him around for as long as we did. Your music will always be held up as the gold standard.
King GEORGE JONES is the real king of country music!
No country singer in the world can never sing like george jones, either before him or after him, never again
Every country music legend will tell you that George Jones is the king! Period.
4
Hank Williams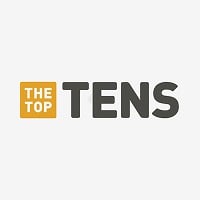 Hiram King "Hank" Williams, was an American singer-songwriter and musician. His band was called "The Driftin' Cowboys"
Hank was the greatest country singer that ever got behind a microphone, and comparing his songs to johnny cashes copied folsom prison, johnny can't even be in the same room, there's only a few real country artists out there, and hank was the best!
Other than Jimmie Rodgers there were ""No"" country singers before Hank who this Englishman started listening to in 1951/2 and just thin he's the greatest.
Most influential singer and songwriter of all time. All of the best singers name him as an influence. Hank was the best singer to ever walk the streets of nashville.
The pioneer of modern country music and second only to Johnny Cash. Died too young
5
George Strait
Of all the things he has accomplished, #1 songs, albums etc... I believe George Strait has earned the title the king and should be at the top.
George is great, but the real king is George Jones.
HE IS THE KING OF COUNTRY! What's not to like about that? He isn't country rock, he sings real country music.
George is the real king. There is no singer ever with his current influence. Brooks and Dunn are next.
6
Willie Nelson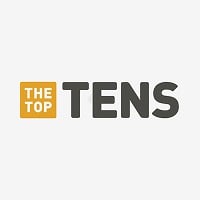 Willie Hugh Nelson is an American musician, singer, songwriter, author, poet, actor, and activist. The critical success of the album Shotgun Willie, combined with the critical and commercial success of Red Headed Stranger and Stardust, made Nelson one of the most recognized artists in country music.
Not a terrible list, but both Willie and Merle Haggard need to be top 20 if not top ten.
7
Garth Brooks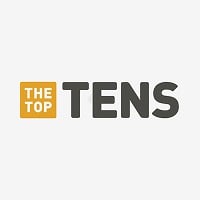 Troyal Garth Brooks is an American singer and songwriter. His integration of rock and roll elements into the country genre has earned him immense popularity in the United States.
Love Garth for his generosity to the LGBT community. His support for human rights is unparalleled.
Garth Brooks was the first country singer to "crossover" into the mainstream like no one had done it before. I saw him just before he hit national fame at Grahams in Oklahoma City. I remember he dedicated a song to his favorite 3 country singers; George Jones, George Jones and George Jones. At the time I had never heard of him being from Brooklyn and not a real country fan. I was there to dance and was surprised that a crowd was gathering around his band instead of dancing; but I remember saying that he was pretty good for a country singer. Little did I know.
I was introduced to Garth Brooks a couple days before we went to see him in Hamilton, and although country isn't really my cup of tea, I gotta admit that I really liked that concert!
When Garth crossed over he should have kept going. Lost interest in him when he started going wild and breaking guitars on stage.
8
Kenny Chesney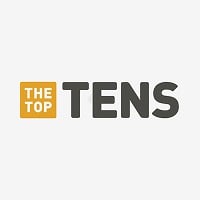 Kenneth Arnold "Kenny" Chesney is an American country singer and songwriter. He has recorded 20 albums, 14 of which have been certified gold or higher by the RIAA.
Love Him!
9
Waylon Jennings
Waylon was like the stallion in the sky. The angels of heaven circle him to honor him as he rides his horse through heaven. And when you hear his music on earth it's like the earth angels are everywhere!
This list is laughable. Waylon Jennings has no other spot than 1.
Who can top WAylon? No one. Ever. Period.
Waylon Jennings is the best singer ever. Period.
10
Kenny Rogers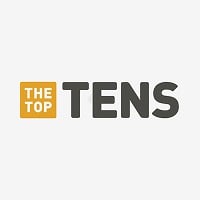 Kenneth Ray "Kenny" Rogers was an American singer, songwriter, actor, record producer, and entrepreneur. He was a member of the Country Music Hall of Fame.
Kenny is the best of all in my opinion, nobody can embody a song like he does, you feel his pain, soar with his joy, he is just the best
Kenny is a great singer. I love his songs, they thrill me. He needs to be ranked a little higher. Come on people vote for him!
Have to agree with your comment. My Mother likes him so he gets my vote. - Britgirl
He is a legendary romantic singer I like him a lot
The Contenders
11
Brad Paisley
He has the most beautiful love songs! Yet he also has the best sense of humor and he's so great w his funny songs! He gets what the issues are too and he takes chances... And I love his voice!
I've been listening to him since I was born. He is absolutely the best! I just love him!

Rebecca
A fantastic talent!
12
Luke Bryan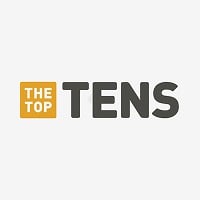 Thomas Luther Bryan, known professionally as Luke Bryan, is an American country music singer and songwriter.
Luke is the best singer that ever walked the face of this planet! Have you like never heard his songs! He is so sweet and a great father!
My Favorite Country Singer Is Luke Bryan He Is Attractive Kind Sweet Gorgeous Pretty Perfect Hot Sexy Country And His Smile Turns Me On He Has A Great Body He Is Awesome He Is Cute He Is My Rock He Is My Top Personl Favorite Country Singer I Love His Songs I Love To Listen To Him And To His Songs He Has Amazing Voice And He Such A Hunky Guy He Has Great Body Sweet Abs And I What To Date Luke Bryan
How is he not in the Top Ten? I mean, have ANY of you heard "Most people are good" or "Country Girl (Shake it for Me Girl)? Seriously.
Talented and AWESOME! Very great and did a great job with Blake helping coach The Voice! Awesome Luke Bryan!
13
Darius Rucker
He's one of my favorites
14
Alan Jackson
Absolutely hands down the best country singer/songwriter ever!
The best country male singer ever!
It's five o'clock somewhere
A genuine country singer...sings from his heart.
15
Florida Georgia Line
I love their songs. They should be in the top 5, definitely.
I love them they should be second after Brantley Gilbert
I love your songs. I'm your biggest fan. From,Shelby
I only voted for them to leave a comment saying why the hell are these guys on the list?!?! You seriously think there the 7th best country artists of all time
16
Eric Church
Eric church is best county singer of these days.
He is defiantly my favorite! He's amazing.
Yes he is the complete package. So amazing
He should be number 1!
17
Vince Gill
He should be in the top 3 for singers
Most talented combined with versatility of all.
He can bring me up or down in an instant.
Most beautiful male voice ever.
18
Dierks Bentley
I love his song what was I thinking. He should be number three after second Florida Georgia line and first Brantley Gilbert
He is so down to earth and I love his smile.
19
Glen Campbell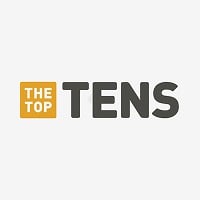 Nobody on this list is in the class of Glen Campbell playing and singing.. It was like a bird flying... He did it with ease.. I miss him already.
Nobody like him with the guitar in his hand
Amazing voice and style
No words...
20
Eddie Rabbitt
Gone way too young! Amazing singer.
21
Jason Aldean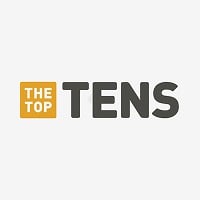 Jason Aldine Williams, known professionally as Jason Aldean, is an American country music singer. Since 2005, Jason Aldean has been signed to Broken Bow Records, a record label for which he has released eight albums and 24 singles.
You should know that Brantley Gilbert never wrote a single Jason Aldean song. An another thing, YOU ARE NOT JASON'S BIGGEST FAN, I AM!
Come on even Keith urban is top ten aldean should definitely be ahead of him
Top ten for sure
I love your songs. I'm your biggest fan.From Shelby
22
Randy Travis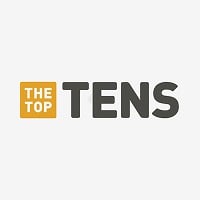 Randy Bruce Traywick, known professionally as Randy Travis, is an American country music and Christian country music singer, songwriter, guitarist, and actor.
Randy is the best thing to happen to country music since george jones
Better than most on this list. Don Williams is also a great guy
Real country voice. What is played today is not country.
23
Keith Urban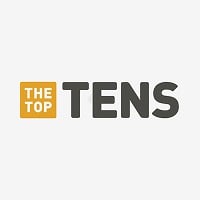 Keith Lionel Urban is a New Zealand born Australian country musician. In 1991, he released a self-titled debut album and charted four singles in Australia before moving to the United States the following year.
"Blue Just Ain't Your Color" Yesss! Gives Great Inspriation In Many Forms! From An Humble Man To His Fans! Yes! Keith Urban Is One Of the BEST! Memphis Loves You Keith!
Oh come on. I couldn't be the only one who's commenting and sharing my opinion on Keith.
He is an amazing guitar player! - JamiePrice
Not sure WHY he isn't #1. Come on, America
24
Hank Williams Jr.
Hank made country music what it is today. They brought electric guitars in country because of him
The man can write music, but he ain't the sharpest knife in the drawer.
Southern pride
25
Marty Robbins
Marty is the best ever. Singer, songwriter, actor, author etc. I love watching his DVD's and listening to his music. Everyday is not enough.
El Paso is a legendary song and people of all ages still love this guy whenever they hear his music.
The greatest singer in country music, ever. Never will be another voice like Marty.
The most beautiful voice in the history of country music
26 Chris Janson
27
Thomas Rhett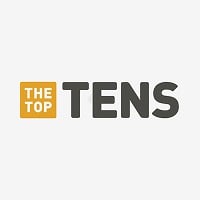 Thomas Rhett Akins, Jr., is an American country music singer and songwriter. His father is the singer Rhett Akins. Rhett has released three studio albums for Big Machine Records' Valory Music imprint: It Goes Like This, Tangled Up, and Life Changes.
I love him and Brantley Gilbert
Come on guys it is so him
Thomas Rhett is the BEST! I can't wait for his daughter to be born! Thomas and Lauren will make great parents.. I mean, come on, his new single was named song of the year, and he was named male vocalist of the year at the Academy of Country Music (ACM) Awards.. Go Rhett! Fun Fact: Rhett's full name is Thomas Rhett Akins Jr. He was named after his father, who's stage name was Rhett Akins.. His full name is Thomas Rhett Akins Sr. Thomas should be at the #1 spot, not the #31 spot.
C'mon y'all, just look at him. His voice is great, he treats his wife and kids like wonderfully, looks like an angel cake down from the heavens to save us all, and is just a great guy overall. I went to a concert and he was so funny and great all around. TR deserves to be at the top of the list
28
Merle Haggard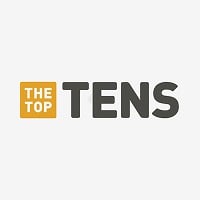 Merle Ronald Haggard was an American country singer, songwriter, guitarist, and fiddler. Along with Buck Owens, Haggard and his band the Strangers helped create the Bakersfield sound.
Just an Original, maybe the best ever, but very unique, I would call him an
American Idol if not an Icon. Glory on Him.
Merle was awesome and unbelievable so many listed above him! Such an unbelievable talent. So happy I was able to see him live in 1991.
Seeing Luke Bryan and Florida Georgia Line above makes me want to commit suicide. - 445956
No way there are 28 country singers better than Merle. And an even better writer.
29
Kris Kristofferson
Besides been an American hero from the Vietnam war he is also a terrific singer of all times god bless him and all country singers. don't let anybody tell you any different
30
Cole Swindell
Awesome stunning
Nah dog.
31
Brantley GIlbert
Your so cute I love your songs. I'm your biggest fan.
I love you from Shelby
He is not totally country,he is also rock,but my favorite artist.He writes some very powerful songs and all of them are his own experiences.
I love him he should be number one. I especially love his song small town throw down. I'm your biggest fan.
You should be number one, and you rock.
From Elizabeth
32
Ronnie Milsap
Ronnie is definite top ten
Always has been the best
Top five, including Keith Whitley and Steve Warinet
33
Dwight Yoakam
Best concert ever would see him a thousand times over
Love his voice and style!
so good.
Hands down one of the best singer songwriting guys ever. A unique voice has kept his SHOW on the road over road over 40 years! AMAZING? 😊💜💜💜💜💜💜
34
Keith Whitley
This guy by far should be number 1 I have listen to country music all my 48yrs on this earth and have never herd anything like it.
Ideal male country singer voice.
Best ever
come on folks, should be wayyy higher on the list
35
Jim Reeves
A lot have earned more because of the time he was out there; but no one EVER had as fine a voice as Gentle Jim. His resonance was simply out of reach.
Greatest voice ever
36 Clint Black
37
Toby Keith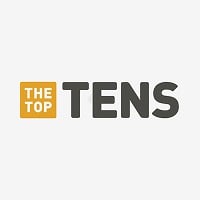 Toby Keith Covel, known professionally as Toby Keith, is an American country music singer, songwriter, record producer, entrepreneur and actor.
One of the best I have seen or heard. Thanks Toby for being there for the Military Support.
Top 10 no doubt
38
Lee Brice
He is so good he is awesome
39 Ed Bruce
40
Conway Twitty
Conway sang his songs as if each were one on one just for you to dream your dreams your way all the way...
No doubt in my mind Conway is one of the top 3 of all time.
Conway should be in the top 3, no questions asked..
One of the greatest ever
41
Travis Tritt
Travis Tritt is the most outstanding Country singer to ever step foot on stage _ or will ever step foot on stage! Loved him from the start _ No one sounds like Travis, he has his own unique sound & style & I love it! Love the fact he has always been an outlaw_ went against the grain & still come out on top! One more thangs he never did get the recognition he so well deserved! I'm a member of the Travis Tritt Country Club & will be til I take my last breath! 👏😘👍🎤🎵🎸🙌
42
Buck Owens
He was one of the Best Country Music singers of all time, plus the Buckaroos-Don, Doyle, Tom and Willie were the Greatest Country Bands of all time.
Buck Owens #43? You're serious? Just look at his #1's. Buck OWNED the 60's, and he did it his way. Should be top 10.
43 Ricky Scaggs
44
Ray Price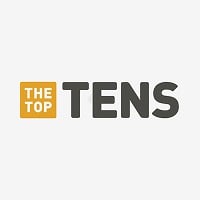 Noble Ray Price was an American country music singer, songwriter, and guitarist. His wide-ranging baritone is regarded as among the best male voices of country music, and his innovations, such as propelling the country beat from 2/4 to 4/4, known as the "Ray Price beat", helped make country music more ...read more.
The best by far
To good to be true. followed him from the time that he could not carrey a tune in a bucket to the time he reached the vary top with danny boy. what a singer!
45
Sam Hunt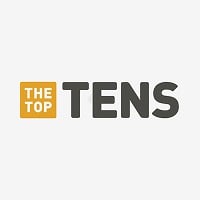 Sam Lowry Hunt is an American singer and songwriter. Born in Cedartown, Georgia, Hunt played football in his high school and college years and once attempted to pursue a professional sports career before signing with MCA Nashville in 2014.
I love every song Sam has sang, and I keep playing his music over and over.
46
Chris Young
He is a amazing man With a big heart and a voice that melts your heart he is full of life and loves what he does he is grateful and pure.. He is a talented singer songwriter..
Dynamite deep voice, gifted song writer...Chris is awesome!
47 Steve Earle
48 Boxcar Willie
49 Bill Monroe
50
Tim Foust
Amazing 5 octave range. Sweet voice.
5+ OCTAVE DEEPEST BASS SINGER OF A CAPPELLA BAND:
'HOME FREE' (WON NBC'S 'THE SING OFF' SEAS.4)! LISTEN TO:
'RING OF FIRE' or 'YOUR MAN'..LOVE HIS VOICE!
By the way, Home Free's doing a collab. W/the great Oak Ridge
Boys, on an aca-version of 'ELVIRA'! 9 great voices (incl.
2 deepest basses in country music & superb beatboxer-new to country music)..
PSearch List