Best Rock Bands of the 2000s
1
Green Day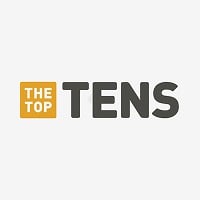 Green Day are an American pop punk, punk rock, and alternative rock band formed in East Bay, California in 1986. The members include Billie Joe Armstrong (vocals and guitar), Mike Dirnt (bass), Tré Cool (drums) and Jason White (guitar) . Green Day are associated with punk rock, pop punk and alternative ...read more.
Green day have been around for almost 20 years and people notice them now. I mean they're recent are hardly metal, but I voted because I love the band for their old songs. While they didn't need any help from blink 182 to revolutionize punk, the only thing that blink 182 did was to make make punk a bit more pop, thus ruining the genre... Punk's dead...
I love these people. I heard em once and ignored them. 4 years later I sing almost every song of theirs including letterbomb and know half of their songs on bass
Green Day revived punk. Rock and teenagers around the world. They DESERVE to be the #1 rock band of the 2000s. Linkin Park is good, but they're not the best.
I just personally feel that Green Day deserves a more respectable fan basis. I, at one point in my life, made fun of them. Too often, because of a few fan girls, they're made out to be some kind of boy band. This is not fair to band that was able to bring punk rock to a mainstream appeal, and rock out the same Milton Keynes stadium that David Bowie and Metallica played. To put them bellow Linkin Park or 30 Seconds to Mars (a band I never had much interest in) kind of bothers me.
2
Foo Fighters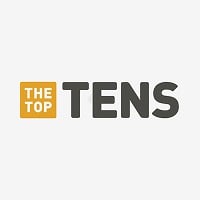 Foo Fighters are an American rock band, formed in Seattle in 1994. The band was founded by Nirvana drummer Dave Grohl after the death of Kurt Cobain and the dissolution of his previous band. The band consists of Dave Grohl (lead vocalist, rhythm guitar, main songwriter), Pat Smear (rhythm guitar), Nate ...read more.
Yes, Linkin Park is good, but not that good. 30 Seconds to Mars is definitely not worthy of a top ten spot at all. Then we come to the Foo Fighters, the most awesome band in the world. Dave Grohl, the nicest guy on earth and ex-drummer of Nirvana. What else do you want? Great songs? Amazing albums? Rock all the way? They've got it.

Me and a friend of mine were at a festival last year, and the Foo Fighters were the main act on the last day. I was familiar with all of their hits and most of the other songs, my friend only knew a few like Rope and The Pretender (which are absolutely awesome anyways). Now, after seeing them live, he has bought their CD's online and became as much of a fan of them as I am. Their music appeals to everyone: they've got some heavier songs, some softer songs but mostly bad ass rock songs.

To everyone that doesn't agree: Foo Off!
Were good in the 2000s, but had their best album in 1997. Should be a little lower. Still great though.
Again a band that I don't really consider my self a fan of but realize the impact they made. As a matter of fact when they won the 2011 edge bowl I was on the way back from the guitar center and it was about an hour of their songs. I was simply stunned at how many songs I liked and was able to recognize as hits. - Sabres18
Green Day better than Foo Fighters. Dave Grohl did his best work in this band though he didn't play the drums often.
3
The White Stripes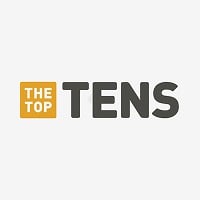 The White Stripes are an American rock duo, formed in 1997 in Detroit, Michigan. The duo consists of only a couple married at the time, Jack White, whose real name was Jack Gillis (songwriter, lead vocalist, guitarist, bassist and keyboardist) and Meg White (drummer and backing vocalist). After they ...read more.
How is green Day #1? The white stripes defined the 2000s and came out with countless rock anthems like Seven Nation Army, Fell in Love With a Girl, and Icky Thump.
Jack white is a rare breed of musician who shows absolutely no sign of selling out any time soon. Every part of him just bleeds talent and every band he's been in has been amazing. This is a guy who truly knows what music is all about. So many artists nowadays become absorbed into themselves and create a "music" career that's viability is determined by their personal lives and kept alive by scandal. Jack white is one of the few remaining artists who are exempt from that stereotype and anyone who believes music is dead should pick up a White Stripes album or a Dead Weather or Raconteurs album and lose themselves in the sound of music that is made to be just that. Music.
A two piece band that is completely unique. The white stripes were the revival of alternative rock in the 2000's. Bands like the black keys, the strokes, etc. Wouldn't even be here if it weren't for the white stripes. Songs like seven nation army, blue orchid, we're going to be friends, icky thump, and fell in love with a girl are among the best rock songs of the past decade period. Jack white is #17 on the list of "100 best guitarists of all time"- rolling stone. With the minimalist drumming by meg white and the red, white, black color scheme they are the most unique thing around!
In a world filled to the brims with over produced s*** (Nickelback) the white stripes rise above, more specifically Jack White, who's dirty blues guitar riffs and meaningful lyrics' enable him to create one of the most iconic songs and riffs of all time (seven nation army) and be named 17th best guitarist ever by rolling stone magazine. The White Stripes will forever be one of the most iconic garage rock bands of the 21st century.
4
Linkin Park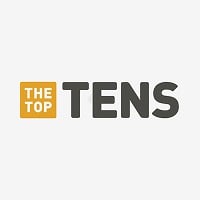 Linkin Park is an American rock band formed in Agoura Hills, California, in 1996. The members currently include Mike Shinoda (vocals, keyboards, rhythm guitar), Brad Delson (guitar), Dave "Phoenix" Farrell (bass), Joe Hahn (DJ) and Rob Bourdon (drums). Linkin Park are associated with a mixture of Alternative ...read more.
Linkin Park is probably the only surging band from the new metal era who are still just as famous as they we're when they debut hybrid theory in 2000. The only ones who are still extremely successful any ways. The band members themselves have such special hearts. Between their beautiful music and heroic humanitarian efforts I believe in everything they stand for. It doesn't matter how many Grammys or VMAs they win. None of those awards matter. What does matter is that fancy Global Leadership Award they received recently from the United Nations Foundation, for their efforts to help PowerTheWorld. Linkin Park has one major goal. To change the world for the better, one step at a time.
I both like 30 seconds to mars and linkin park the same but I think linkin park is far more better than 30 Seconds to Mars, I mean chester vocals are so perfect that jared can never make this kind of vocals and also the idea to put together rock and nu-metal was better idea than another rock band... But I still like 30 Seconds to Mars
Yeah...! This band deserve this place they are really placed at top of the chart... This is the best band I have ever seen and chester rocks
Its tough seeing them at 4... Sure Green Day should be one but LP should at least be 2.
5
Avenged Sevenfold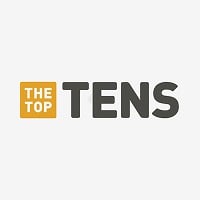 Avenged Sevenfold is an American heavy metal band, that was formed 1999 in California. Their longest lineup of members was M. Shadows (Vocals), Synyster Gates (Lead Guitar), Zacky Vengeance (Rhythm Guitar), Johnny Christ (Bass Guitar), and The Rev (Drums). ...read more.
Avenged Sevenfold is an amazing band. Their guitarists are AMAZING. The riffs and solos are great. The drumming is very well done and put together and the bass is strong when it needs to be. The singing is just down right awesome. They sound perfect together. This band is better than the ones listed above. Especially 30 Seconds To Mars. I think a7x deserves a little bit more credit.
Every band above Avenged on this list is the same old crap every single album. Linkin Park is far from #1, sure their music was great early in their career but they have fallen far from decent rock music. Green Day had a few hit songs, but the rest of their music is okay. Avenged proved with Waking the Fallen that they could play metal music, then with City of Evil they proved they could mix it up and become more mainstream. The self titled album showed a lot of the same abilities from City of Evil and somehow managed to duplicate City of Evil's greatness. The fact that they moved from there and created lyrics that were more meaningful than any band on this list could even dream of touching with Nightmare shows how amazing these guys are as musicians. Notice this bands hasn't failed with an album after Waking the Fallen and that their fans never come out and say that they've gotten worse, its only positive feed back for these guys from their fans.
I get why people don't like Avenged Sevenfold is because they're too different from everyone else. A lot of artist play the same crap every time (there are bands on the list that do that but I'm not going to point out who) and Avenged Sevenfold takes their time to write songs. And their songs are all different and they all sound great. Avenged Sevenfold should be #1!
Avenged Sevenfold should at least be number 2. They are the last standing true metal band that is continuing to kill it. They are essentially the Metallica, or Black Sabbath of the 2000s. I can listen to Avenged Sevenfold 10 times a day and not get tired of it. I like every single one of the albums all the way from their screaming metal core Sounding the Seventh Trumpet days to their latest album Hail to The King (Waking The Fallen is my favorite though). SICK guitar solos and riffs. Insane drums. Great Bass. Hard but melodic vocals and lyrics. Just an absolute masterpiece of a band.
6
Muse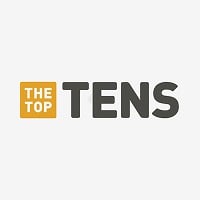 Muse are an English alternative rock band from Teignmouth, Devon, formed in 1994. The members are Matt Bellamy (lead vocal, lead guitar, piano, keyboard), Dom Howard (drums, percussion) and Chris Wolstenholme (bass, backing vocals). They've won several awards including 5 MTV Awards, 8 NME Awards, 2 ...read more.
I voted for Muse For Reasons:
1. They have sick guitar hooks and Matthew Bellamy's vocals can be spectacular if he feels like it.
2. Decent Variety without being too progressive or Alternative, etc... They fit really nicely into the vague "Rock" Genre.
3. MOST IMPORTANTLY, They have the best chance of knocking Linkin Park out of the top spot so then I won't have to kill myself.
Muse, Foo Fighters, and My Chemical Romance are the best True Rock Bands of the decade.
I love bands Like Disturbed and System of A Down but they fall better into a "Metal" type of category.
I also Love bands like Coldplay, Radiohead, and The Shins but they fall into an alternative "Soft" Rock type of genre.
The White Stripes, The Strokes, and Franz Ferdinand are badass but they don't really fit the Rock mold either.
Bottom Line: This list is too vague and Linkin Park should retire before The earth throws itself into the sun just so it doesn't have to ...more
Muse is pretty damn good, Matt can shread solos and can do amazing vocals, Chris can do some good bass, and dom does nice on drums
They also have really good albums so vote for them
Muse was first considered to be living in Radiohead's shadow and for a while they were a little bit. But with their 3rd studio album absolution songs such as "Time Is Running Out", "Hysteria", and "Stockholm syndrome proved them to be something more. This eventually led to major hits being released on "Black Hole and Revelations" and "The Resistance". - Sabres18
Matt Bellamy has sick vocals and plays amazing guitar riffs. The have iconic basslines by Chris and Dom is a beast on drums. Had so many iconic songs deserves better
7
Three Days Grace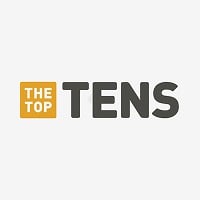 Three Days Grace is a Canadian rock band formed in Norwood, Ontario in 1992 with a line-up consisting of guitarist and lead vocalist Adam Gontier, drummer and backing vocalist Neil Sanderson, and bassist Brad Walst. Their original name was Groundswell until they changed it to their current name in 1997. ...read more.
Three Days Grace has been around FOREVER. Why is it number sixteen, I don't know. Those of you who do not agree with me, you guys are LOST. Don't you know good music when you here it?! They have to be in at least the top five. It's not full on heavy metal, but mix metal with punk rock, and you get TDG. Another thing I like about them is that they never stick with one genre. But that's not the point. The point is, YOU GUYS GOTTA GET TDG UP THERE, FOOS!
Recently got the One-X CD and it's awesome
Three Days Grace has so many memorable songs. A lot of people where I live have never heard of this band and I am so shocked because of how talented they are
How are they still here, they should be number 1 instead of Green Day because Green Day SUCKS!
Three Days Grace should be first!
They are the only band nowadays that can be legendary one day... Because they write very influential and with a lot emotion in them (you can feel Adam's pain) lyrics, great music and they are perfect live (watch the live at the palace concert)
So what else do you want?
THREE DAYS GRACE GREATEST BAND EVER
8
My Chemical Romance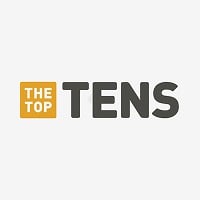 My Chemical Romance was an American rock band from Jersey City, New Jersey, active from 2001 to 2013. For much of their career, the band consisted of lead vocalist Gerard Way, guitarists Ray Toro and Frank Iero, bassist Mikey Way, and drummer Bob Bryar.
My Chemical Romance is one of the most influential bands of our generation. Singing about hope and death, their music helped many people to hold on in bad times all over the decade. Like Muse and Green Day they are really good live. I hope that My Chemical Romance will continue doing this amazing job.
Their real life stories are the most inspiring of all. Their band's goal is also unique. They started because of the 911 tragedy and the uniqueness of their music is what made them the most syccessful band in 2000's, up to this day actually. Their openness to everything is a one reason why people became their true selves and accept themselves by who they are...My chemical romance are also real Artists, they're musicians, artists, writers etc... They were the EMO kids at class but look at them all now...They won't be called the saviour of the broken for nothing
the most inspirational band of our generation, there is no other band that makes people hold on to their lives like MCR, cause the thing is that there are so many people who listen to this band that is depressed, and MCR really helps them make it through the day. MCR My forever!
Not only do they deal with mature issues such as Gerards own experience of 9/11, gun violence, parting with a loved one, etc, but they also have a theatrical aspect to them and make good stories in their songs. The black parade is an awesome rock opera about "the patient". Three Cheers, as well as parts of Bullets go together to form a story about the "demolition lovers". My favorite songs by them at the moment are "Skylines and Turnstiles", its honestly haunting to listen to and makes me cry often and "You Know What They do to Guys Like Us in Prison", I like the rhythm and beat of the song as well as the clever lyrics and ties into the story, which is a pretty good one. Ray and Frank are magnificent Guitar players, and I feel Ray really ties the whole band together. Mikey is an excellent bassist and I really love the bass instrument in the first place but he makes it all that much better. Without the influence of Green Day they woudnt be as good but they are better than Green Day in ...more
9
Radiohead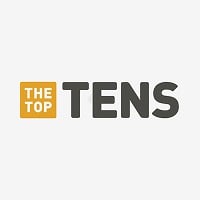 Radiohead are an English rock band from Abingdon, Oxfordshire, formed in 1985. The band consists of Thom Yorke (lead vocals, guitar, piano, keyboards), Jonny Greenwood (lead guitar, keyboards, other instruments), Colin Greenwoood (bass guitar), Phil Selway (drums), and Ed O'Brien (guitar).
The fact they aren't top 2 shows the overall blindness of the average listener. They're innovative, original, time tested, and would be fair to be put into top 10 albums of all time. PERIOD.

Not a single band above has done anything as quality as OK Computer, Kid-A, or many of their lesser works. Not a single band above holds a candle to how much they have changed and will continue to change rock music and potentially restore it to former glories.
Here we go:
My Chemical Romance only know how to make a good song that's fast and loud. That's great for some people, but the lack of diversity leads them to only appeal to a certain group.

Three Days Grace has a similar problem.

I have a hard time making any argument against the White Stripes. However, I did come up with this. Radiohead is simply more creative than the White Stripes.

To quote an Avenged Sevenfold comment:
Avenged Sevenfold is an amazing band. Their guitarists are AMAZING. The riffs and solos are great. The drumming is very well done and put together and the bass is strong when it needs to be. The singing is just down right awesome. They sound perfect together.

I couldn't agree more. But they suffer from the same problem My Chemical Romance and TDG have.

Red Hot Chili Peppers are awesome, but they lack some diversity. All of their music is either hard rock or funk rock, with little deviation.

Muse is awesome, but their ...more
they should be #1! They redifined the genre snd have not had a bad release durring the entire decade! Kid A, and In Rainbows are some of the best albums of all time!
I've never heard of anything quite like Radiohead. I understand that their music may not be everyone's cup of tea, but there is no denying the genius Tom Yorke and company have continuously displayed throughout the years. Every one of their albums are different, creative, and progressive. It's absolutely intoxicating. Of course, music is relative, but I can't think of any other band in the last 20 years whose body of work even comes close to theirs. They represent everything music should be. All of the bands on this list have had their share of great albums and songs that will be remembered for years to come. However, none of them will transcend music and time quite like Radiohead will. They give me all the feels man and If you don't think so then I'm truly sorry for your loss.
10
Red Hot Chili Peppers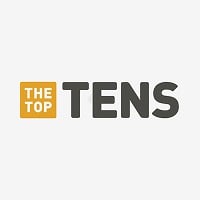 The Red Hot Chili Peppers is an American funk-rock and alternative rock band, that was founded in 1983. ...read more.
RHCP is the most aweosome band for me! they arE cool
and Flea, he's inspired so many man to be a bass player like him specially me.. haha
This list is a joke... RHCP should be number 1 and My Chemical Romance should NOT be on this list - habsfan120
How the hell is this so low? Linkin Park and Green Day are absolute trash. Those bands are just for rebellious teenagers feeling depressed.
Best Band = Anthony Kiedis, Flea, John Frusciante, Chad Smith.
X
The Contenders
11
The Strokes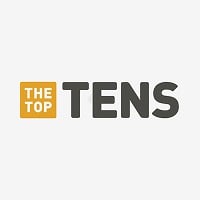 The Strokes are an American rock band formed in New York City in 1998. They consists of Julian Casablancas (lead vocalist), Nick Valensi (guitarist, keyboardist, backing vocalist), Albert Hammond, Jr. (rhythm guitarist, keyboardist, backing vocalist), Nikolai Fraiture (bassist) and Fabrizio Moretti ...read more.
If we're talking strickly the 00s then I seriously, seriously don't see why The Strokes aren't at the very least in the top five. Like seriously. They are in my eyes the most influential band from the alternative rock revival back in the early 00s and really their first album, Is This It, should be hailed as one of the greatest garage rock albums ever produced. Every song there intertwine with each other so well; from "Is This It" to "Take It Or Leave It", The Strokes has a sound which is consistent yet different with every song. The vibe with Is This It is uplifting and gratifying; tracks like "Hard To Explain", "Someday", "Barely Legal", "Last Nite" and "The Modern Age" all make you either dance, reminisce or at least smile. New York City Cops, "Take It Or Leave It" and "Alone, Together" are perfect tunes to rock out with, while a special mention goes to "Trying Your Luck" as the song slows everything down after so much energy and brings out a more softer, sensitive side to their ...more
How can you not like The Strokes? They helped influence a lot of indie bands today. Many of the bands existing now were influences by The Strokes. They started during the year 2000, and until now they are still performing and making music. It's impressive especially since there are rarely any bands that make real intelligent songs today. Bands these days aren't even rock any more they're all pop, and the lyrics aren't even poetical and smart. But The Strokes are still keeping it real and doing what they do best. Making nice lyrics, actually knowing how to play the guitar (very well too), and most importantly showing what music is all about.
Arguably the best album of the 2000's. I was shocked to see them ranked this low, I thought they would definitely be in the top 5. It's funny cause many of the bands ranked above them in this list have probably been heavily influenced by the strokes and the Album Is This It in particular. The record was ranked #2 in rolling stone's top 100 albums of the 2000's and it is definitely well deserved. The band has a sound of their own, often imitated but never duplicated. The catchy lead guitar, played over the constant down strokes of the rhythmic guitar, supported by the delicate rhythm section is such an addictive sound. Listen to Is This It, and you'll like be listening to it for weeks on end. Lastly, Julian's harsh and sexy vocals to top it all off. I must say as a lyricist he is very underrated. His lyrics often have such a thorough meaning metaphorically and literally. If you've never listened to them, I can't urge you enough to give them a listen. Just great, great music
I grew up on 2000's rock music. It was my bread and butter.

I have never heard of Three Days Grace or Avenged Sevenfold.

The fact that The Strokes are not number one, even though they were "the revival of the New York rock scene" is disgusting.
12
Breaking Benjamin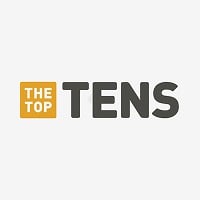 Breaking Benjamin is a American post-grunge/alternative metal band formed in 1998. The bands members all changed in the time between 2010 to 2014, with the exception of Ben Burnley (Vocals). The Ex-Members included Chad Szeliga (Drums), Aaron Fink (Guitar) and Mark Klepaspi (Bass). ...read more.
I completely agree that 30 Seconds to Mars and Disturbed should be up there, but what is Breaking Benjamin doing all the way down here? This is blasphemy!
Ben has one of the best voices imaginable and their music just rocks.. With amazing riffs and melodies and messages... Surely one of the best bands ever!
Oh my lord! I could never agree that BB would be all the way down here. Every song is a lyrical puzzle with ben's simply outstanding voice and mind. Benjamin has gone through so many hardships and lives through them, but for this band even today to have a new album that hits the radio stations for a bit AND ROCK IS NOT POPULAR ANYMORE is enough to say this band deserves a hot spot. I mean seriously name one rock band that you hear on shine 99 or 104.1... Yeah I heard BB playing on there n you never ever hear rock bands playing on those stations. Okay maybe some on 99 but you get the point.
Breaking Benjamin not only produces an AMAZING sound from their music, but they also have meanings that can touch a multitude of people. There are some songs that when they play I just break down on. If you haven't listened to them, you should. Nothing on the bands above them, but you just can't beat these guys!
When I say you haven't listened to them, I mean you need to listen to a song besides Diary of Jane, it's an amazing song, but they have a load of other AMAZING songs! Breath, Until the End, I will not Bow, Give me a Sign, Dance with the Devil, Evil Angel, Dear Agony, etc. Ther List goes on and on! We miss you Breaking Benjamin, come back!
13
Rise Against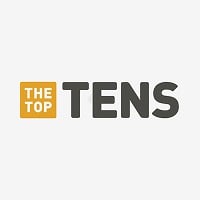 Rise Against is an American hardcore punk band from Chicago, Illinois, formed in 1999. The band's current line-up comprises vocalist/rhythm guitarist Tim McIlrath, lead guitarist Zach Blair, bassist Joe Principe and drummer Brandon Barnes. They are known for popularizing punk.
Rise Against placed 12th! The everlasting impact they have made on the world of rock is infinitely greater than My Chemical Romance or Arctic Monkeys. Apart from being one of the most consistently brilliant bands that epic songs, the meaning in each of their songs about life, society and the way they world works makes them undoubtedly one of the best rock bands of the 21st century, and definitely not 12th. 12th?! Putting them in 12th place is an insult to their immense contribution and the genre that they have pioneered. Bring them higher or else the rock gods won't be pleased
To cut right to the chase, Rise Against is going down in history. Rise Against is probably about the 2nd most popular in the 2nd wave of Punk along bands like Green day, Blink-182, and The Offspring. Rise Against delivers a sound that is always new and you won't know what expect except for the fact that it will please you. - Sabres18
Rise Against should be at least #2. Tim's lyrics and Joe's rhythm are the most impressive things in the world. If you don't know why, do yourself a favor and buy The Sufferer and The Witness or RPM. You're welcome.
Rise Against should be in the top 10 at least! And Linkin Park should not be number 1! Vote for RISE AGAINST! They have worked so hard and are amazing live and on their CDs! Don't believe me? Go buy one of their cds and go see them!
14
Queens of the Stone Age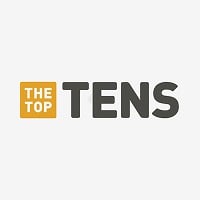 Queens of the Stone Age is an American rock band from Palm Desert, California, United States, formed in 1996. The band's line-up includes founder Josh Homme, alongside longtime members Troy Van Leeuwen, Michael Shuman, Dean Fertita, and recent addition Jon Theodore.
They Have a very original sound. I like the fact they use an independent record Label; makes artis set with more of a challenge
Their sound isn't very original at all. They've copied some riffs in the last couple years. - littledemand
Can't believe they're this low down (24 at the time of this comment). Rated R and Songs for the Deaf are some of the best rock albums of the past two decades, and they've released some of the most badass rock singles of all time Like No One Knows, Make it Wit Chu, The Lost Art of Keeping a Secret, need I go on?
They are THE (pronounced "the" to emphasize singularity) rock band. Each album is incredible in its own way. I love all 6 albums. Songs for the deaf is one of the best albums ever. They r so cool. Other notable bands include: arctic monkeys, the strokes.
Raw Power, fantastic riffs and hard jams. They are amazing live with tight sets and Homme's voice only improves in the flesh compared to a studio recording. A song for the dead finale to the encore lasted 10 minutes with several face-melting solos. Dave Grohl drumming plus Homme equals genius.
15
Blink-182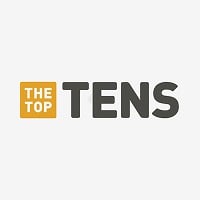 Blink-182 are a Pop Punk band formed in 1992. Original lineup were Mark Hoppus (Bass Guitar, Vocals) ...read more.
Tom Delonge's unique voice and lyrical ablity along with Mark Hoppus' colorful lyrics and his ability to show his fun personality through his songs just makes this band stand above all the rest. Not to mention Travis Barkers incredible drumming skills to top off all their songs. They have to be one of the top bands of the past 20 years hands down. Some top songs: First Date, What's My Age Again? , All The Small Things, Anthem Pt. 2, Feeling This, I Miss You, Rock Show, Josie, Dammit, After Midnight, Wishing Well, Not Now, Violence, Adam's Song, Pretty Little Girl, Down, Always, I'm Lost Without You, Stay Together For The Kids, Man Overboard, Don't Tell Me It's Over
Blink 182 is by far the best band of the 2000's. They put out multiple albums, went on a hiatus, and got back together all within a few years. Take off your pants and jacket was a pop-punk anthem for the early 2000's. Songs were featured on major motion pictures for years. Mark Hoppus and Tom Delonge make the perfect vocal pair for over-all skating music and create catchy music overnight. Not to mention Travis Barkers amazing drumming thrown into the mix. They changed the pop-punk sound for good. Personally, I wish they would start creating music like Take off your pants and jacket again. My favorite album ever!
VOTE. Blink 182 is a FANTASTIC band, for they have so much variety. And the thing is, all of the variety is good. For example, Blink 182 made Enema of the state, which featured great songs like All the Small Things and Adam's song... Yet they created the Untitled album, which rivaled that of the greatest stuff ever written. Featuring songs like I miss you, Down, and Feeling this, Blink 182 showed that no matter how they changed, it was for the better.
Blink sold an unbelievable amount of singles and albums in the 2000s and influenced so many bands that are on this list. Definitely a top 10 for me.
16
U2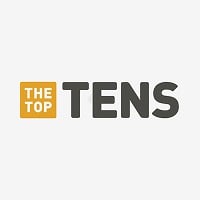 U2 are an Irish rock band from Dublin. Formed in 1976, the group consists of Bono, the Edge, Adam Clayton, and Larry Mullen Jr. U2's early sound was rooted in post-punk but eventually grew to incorporate influences from many genres of popular music. Throughout the group's musical pursuits, they have ...read more.
This list can't be taken seriously if U2 is this low. Top 10 in sales, influence and relevance.
I personally think Green Day is the best, however I would put U2 in the top 5 and voted for it simply because I can not understand how it is this low. Really? One of the most successful bands of all time at 21? Please.
A slack in the face from you to U2 - how DARE YOU insult the greatest band in the history of the world. This is indeed a sad day in America.
Everyone must be ashamed today...they won 17 Grammy awards in the last decade itself.. Just awful of u people who don't vote for them
17
System of a Down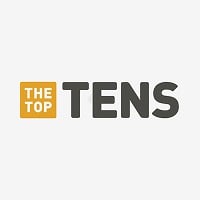 System of a Down formed in 1994 as an Armenian-American Alternative Metal group from Glendale, California. The band name is sometimes shortened to System or SOAD. ...read more.
You have to be kidding me. System of a Down is one of the greatest bands of the 2000's. I used to like Linkin Park... When I was 5 and My Chemical Romance is a mediocre band. Same with 30 Seconds to Mars. Just listen to Chop Suey or B.Y.O.B and tell me that's not good enough.

P. S, They've been around longer than Linkin Park. Give System the number 1 place or at least top 5 or 10.
System of a Down is one of the most lyrically eclectic bands of this generation. They have a style all of their own, and are not afraid to play as their souls desire. They are true to themselves to the end, even when confronted with the promise of great fortunes from big name music channels and companies. I believe they should be in the number one spot, not only for these reasons, but also for the fact that they paint the truth in the form of power chords and dark melodies. Thank you, and make the right decision. Vote System of a Down to the top.

- N.A.P.
The mark of a great band is how many people can manage to copy their sound. No-one has even come close. They are unique, highly talented, challenging and engaging, with the whole being so much more than the sum of the parts.

Despite it being over seven years since their last album, they still maintain their place as the most exciting rock band since Nirvana, Rage Against the Machine and Tool.
Oh my god why is system of a down all the way down here basically every song is a hit, they have about 30 to 40 hits and there sound is just amazing they should be the kings of the 2000s even though they should be like number 2 for the 1990s next to pearl jam but just listened to the best songs on Beverly the app there an mazing band should be number one of the 2000s
18
Arctic Monkeys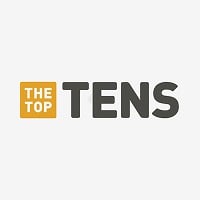 The Arctic Monkeys, otherwise known as the Death Ramps, are a British indie rock band formed in 2002 in Sheffield, England. The band consists of Alex Turner (lead vocalist, songwriter, electric and rhythm guitarist), Jamie Cook (electric and rhythm guitarist, songwriter), Matt Helders (percussionist, ...read more.
Alex Turner has been considered a musical genius by many musicians throughout his career. From their fast-paced, immediately recognizable first album, "Whatever People Say I Am, That's What I'm Not," to their bold and memorable rhythms in their latest release, "AM," the Arctic Monkeys not only know how to constantly evolve their sound, they do it while sustaining the fantastic instrumentation and catchy lyrics that got them on the scene in the first place. The bass playing is imaginative, the guitars are hooky, the drums are perfectly played and fit well into each and every track, and Alex Turner is one of the best vocalists out there, not just in terms of sound only, but also with his lyrical brilliance and songwriting skills.
The Arctic Monkeys will be one of the few bands remembered for their talent in this bland pop-laden music scene right now, and they deserve to be one of the top bands in this list, for sure.
If we are going by only the 2000s I feel like Arctic Monkeys are top 5. Alex Turner is really a genius when it comes to lyrics.
If we talk about the bests bands of 2000, this will be one of the top five for their excellent "whatever people say I am that's what I'm not", but clearly the people also votes for bands that were good on the 90's, but haven't do much last years.
In my opinion one of the greatest bands of the past 20 years. Alex Turner is a genius and their albums while all very different stylistically, maintain a level of class unseen by many other bands. Lyrically they outclass all other bands in the 2000's and they should be at the top of the list in my opinion. Many of the bands higher up the list where better in the 90's in my opinion and I believe that in the 2000's they did not touch the Arctic Monkey's at all.
19
Slipknot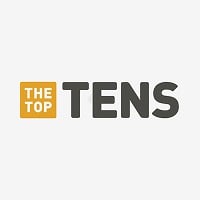 Slipknot is an American Alternative/ Nu Metal band formed in 1995 from Iowa. The band is best known as one of the pioneers of the New Wave of American Alternative Metal during the late 1990s - 2000s and are distinguishable by the band's clothing choices, consisting of black/red jumpsuits and horror ...read more.
REALLY changed my whole view in rock and consider slipknot to be at least top 5 they have changed everything and I would work my ass off to get a ticket to one of their shows
YES, YES, YES! I love slipknot! I was at their first concert, which was debuting their hit song, wait and bleed. When they first came out on stage and saw what they were wearing, the whole crowd was just like, "what the hell are they wearing? Oh great, here comes another KISS" but when Corey Taylor started singing, everyone including me was like, " oh yeah! This will be the new genre and new hit band to rock the new decade and millennium to come! " I love them and will always love them. Now, metal bands try to copy them, but nothing can beat the metal band slipknot! "Inside my shell I wait and bleed! " Keep making more albums Corey! You guys scream and rock the concerts!
Best band on this planet... They have so many awesome songs.. Just hear before I forget of duality then you will find what is slipknot.
Not even in the top 10?!?!?! Slipknot changed the way we look at metal, both musically AND visually! Their concerts are literally to die for, as they are one of the best live bands of all time! Corey Taylor can hit more octaves than any other lead vocalists and his screams are BRUTAL. Not to mention, Joey Jordinson (formally), Chris Fehn, and Shawn "Clown" Crahan lead the band's percussion. Awesome band, definitely deserving to be above all of the above bands. (My Chemical Romance... really? )
20
Coldplay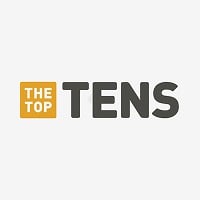 Coldplay are a British rock band formed in 1996. The band consists of Chris Martin (lead vocalist and pianist), Jonny Buckland (lead guitarist), Guy Berryman (bassist) and Will Champion (drummer and backing vocalist). Manager Phil Harvey is often considered an unofficial fifth member. The band renamed ...read more.
Slightly overrated and haven't come out with a good song sense 2015.
Have you hear "viva la vida" before?
Or "lover in japan"?
You must be never hear "yellow" as song
Try "clocks"
Or something different "in my place
Go to "violet hill" and try to drive with "speed of sound"
And you will "talk" to anyone that coldplay is the best song - muhammadfajri
Coldplay should be at least top 10! Maybe you heard their songs, call them gay, whatever... You just don't know the meaning of their songs. Listen to Sparks, Shiver, Green Eyes, Politik, Low... Do I have to say more? Ok. Fix You, Strawberry Swing, Violet Hill, 42, Every Teardrop Is A Waterfall, Charlie Brown, Another's Arms, Ink, Magic, AHFOD, Up & Up... Still call them bad? Listen to Jonny's riffs! Still think they sucks? Google up "Chris Martin"... I'm sure you'll smile when you saw him smile. Watch their interviews, you'll know how humble and down to earth they are... You might hate it now, then you'll back at them! They're the best.
All their songs are beautiful hold meaningful lyrics about the world and people. Definitely one of the best bands out there.
21
Arcade Fire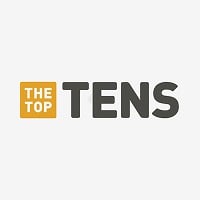 Arcade Fire are a Canadian indie rock band based in Montreal, Quebec consisting of husband and wife Win Butler and Régine Chassagne, along with Win's younger brother Will Butler, Richard Reed Parry, Tim Kingsbury and Jeremy Gara.
No, they made the album of the decade and should be number one, not 21.
I can't believe they are so low in this ranking, they are by far the most talented band of the new century and Funeral is one of the greatest albums ever made. -. -
One of the best bands nowadays out there along with radiohead, foo fighters, muse, arctic monkeys, jack white, queens of the stone age, strokes and tame impala. They are beautiful!
I have not been this excited about a band since The Beatles. Members are very versatile, lyrics are incredible, and the music is awesome.
22
Disturbed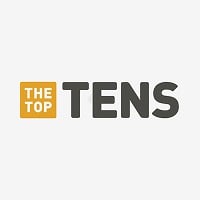 Disturbed is an American nu metal/ alternative rock/ alternative metal band from Chicago, Illinois. The band comprises vocalist David Draiman, bassist John Moyer, guitarist Dan Donegan, and drummer Mike Wengren. They are known for songs like "Down With the Sickness" and "Stricken" .
I absolutely am a die hard fan of disturbed! Prayer is my favorite song of disturbed! I remember when it came out the first time in the radio back in 2002. I remember jamming out in the car with my best friends. We were banging our heads so much I was afraid we were going to have a car accident. His vocals are by far the best vocals and has been for many years now. His songs from the 2015 album really shows his voice. I remember when another one of my favorite songs came out called down with the sickness! My girlfriend actually got sick when she first heard that song, which is ironic.! I just kept telling her, "are you coming down with the sickness? " And she would just laugh and say yes! His songs and voice will definitely grow and become even better for another many more years to come!
Disturbed is the best band of all time. Their music is powerful, strong, and overall, great. Linkin Park is heavily overrated, and has the position that Disturbed deserves.
Linkin Park isn't overrated at all! I would advise you listen to their hit albums Hybrid Theory, Meteora and Hunting Party. The vocals of Chester are the best in the world and none of these too 10 bands can reach there... Some bands have even admitted that if Chester was their lead vocalist they'd be one of the top ten bands... so retrospect your statement.
Generally the pack leader of metal all throughout the decade with inventing a new era of metal, yet staying consistent with their ancestors. Disturbed has created 4 consecutive #1 albums and 8 #1 rock singles. - Sabres18
Disturbed I found by accident while watching queen of the dammed and heard a little of down with the sickness I was hooked the powerful lyrics and David's amazing voice quickly become my favorite band of all time I'm just glad I managed to see them live before going away and creating device we are we are we all are DISTURBED!
23
Paramore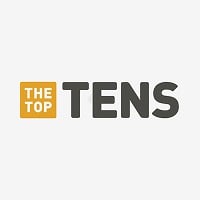 Paramore is an American rock band from Franklin, Tennessee, formed in 2004. The band currently consists of lead vocalist Hayley Williams, guitarist Taylor York, and drummer Zac Farro.
"Pressure" and "Misery Business" shook the punk rock world for me. An Outstanding Female Vocalist, Hard Rock Riffs, And Catchy Lyrics. They are one of my favorite bands.
Oh common, this should be in the ten, imagine in just few albums they almost rock the whole world. Our Rock band in school won 4 four consecutive wins by just singing Paramore songs.
Pffft 21, no way minus the 2... - Sammy
Paramore are way up there with AC/DC and Guns 'N' Roses for me, they're amazing
24
Metallica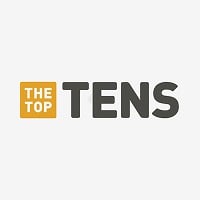 Metallica is an American Thrash Metal band formed in 1981 . The original lineup was James Hetfield (Vocalist and Rhythm guitarist), Dave Mustaine (Lead Guitar), Lars Ulrich (Drums), Ron McGovney (Bassist). The group came into mainstream from their Self-Titled album and the hit single "Enter Sandman". ...read more.
they with only bon jovi have survived through grunge and into the 21st century
Great band, everyone loves them they were not noted for any good albums in the 2000's other than St. Anger which most of their fans hated.
I know Metallica was around in 2000s, but their albums in this period are not nearly as good as their 80s albums.
SERIOUSLY! You have got to be F'ing kidding! So called bands (if you wanna call 'em that) like Stinkin Park and Green Day are at #1 and 2 and Metallica sits at 32... Laugh out loud YEAH! If it weren't for bands like Metallica, Linkin Park wouldn't exist! Must be teeny boppers doing this pathetic list... Get real!
25
Iron Maiden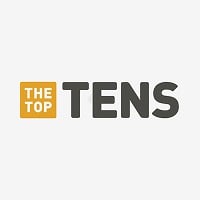 Iron Maiden are an English Heavy Metal / Hard Rock band formed in Leyton, East London, in 1975 by bassist and primary songwriter Steve Harris. The most critically acclaimed period for the band was from 1983-1989. With vocalist Bruce Dickinson, bassist Steve Harris, lead guitarist Dave Murray, rhythm ...read more.
I don't get it?! Iron Maiden CREATED metal as we know it, they have more fans then all these other bands PUT TOGETHER! Bruce Dickinson is more talented and has a greater vocal range then any other lead singer, Dave Murray & Adrian Smith have both written the best guitar work ever heard in a music and can shred it like no other is capable of doing.
This is not done.. Unfair to the gods of metal.. They are an awesome band.. They have been the inspiration of metal greats like Metallica and megadeth.. They should be at least in the top 5.. 18 isn't the right position for them.. They simply rock...
Iron maiden is best! Their singer has a wide active voice range and the drummer and all of the guitarist's rule way professional! I can name more but Bruce rules!
I don't really believe in rating bands "as long as its not stupid screamo" but I really don't see how Iron Maiden is not in the top 10s. Most of the bands listed are amazing, they're just ordered wrong
26
Evanescence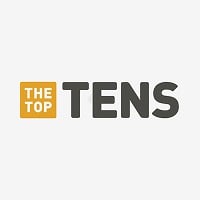 Evanescence is an American rock band founded in Little Rock, Arkansas in 1995 by singer/pianist Amy Lee and guitarist Ben Moody.
I can not believe that the jonas brother got on a ROCK chart! But what I REALLY can't believe is that they beat Evanescence! Oh my god! What is this world coming to?!
The first time that I heard Evanescence, it was "My Immortal", but at the time, I didn't know it was them. When I found them, later on, I think it was "Lithium" that made a hardcore fan, but hearing her sing "My Immortal" made me realize I'd been a fan of hers for far longer than I had realized. Amy Lee's voice could put the Greek Sirens to bitter shame. And THEY could lead sailors to a watery grave.
30? I don't understand. How can people hear her voice and the band, but not get this to the top? It just doesn't make any sense to me. I love Ben's guitars in Fallen, and I certainly love the composition. I'm I the only sane one left!?
Damn Underrated... Great voice and amazing' guitars! By the way, Where the ruddy hell is Bon Jovi?
27
Tool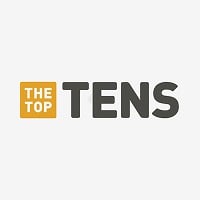 Tool is an American progressive/alternative/post-metal band, that was formed in 1990. ...read more.
This band is genius and deserves to be in the top 10, it's one of the most powerful and meaningful bands in the world. It's different from anithing else, and Maynard's voice is just perfect!
One of the most talented rock bands of the 90s and 2000s. EACH musician can tackle technically challenging rhythms, time signatures, and rudiments and bring them together within a masterpiece. I wish more listeners knew how to dissect this bands music and understand the level of difficulty and creativity in writing ALL of their songs, not just the radio hits.
This is metal for the thinking person. They explore and stretch the boundaries of progressive metal. All band members are very talented and creative, they experiment with time signatures and execute intricate rhythmic patterns. Maynard's vocals are outstanding. The lyrical content is also phenomenal. Tool is probably the most creative band out there today
Most meaningful band of any on this list. These guys are what keep my faith in rock music through this terrible time of hip hop and pop. New album in May, I can't wait!
28
Guns N' Roses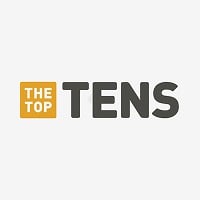 Guns N' Roses is an American hard rock band from Los Angeles formed in 1985. The classic lineup, as signed to Geffen Records in 1986, consisted of vocalist Axl Rose, lead guitarist Slash, rhythm guitarist Izzy Stradlin, bassist Duff McKagan, and drummer Steven Adler. Apart from hard rock they are also ...read more.
Guns n' roses= not 2000s
Guns is the best 90's hard rock band not 2000's - Pat5105
Guns is 2000? Get off the list.
Awesome band
29
3 Doors Down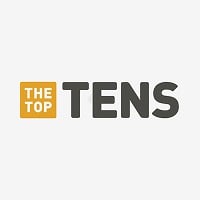 3 Doors Down is an American rock band from Escatawpa, Mississippi that formed in 1996. The band originally consisted of Brad Arnold (vocals/drums), Todd Harrell (bass guitar) and Matt Roberts (guitar). They were soon joined by guitarist Chris Henderson, and later by drummer Richard Liles.
There are very few bands in this era that produce album after album after album of nothing but great music! This is one of those bands. The only people that disagree are probably stuck to 1 or 2 subgenres like maybe you like Black Math Metal but don't like Viking Death Metal... Like there is a distinguishable difference laugh out loud. 3 Doors Down has produced nothing but albums that you can pop in the player and just listen... No song skipping involved! They deserve Top 10! Fix this issue now! I command you!
Just purchase the album Away From the Sun, you can thank me later. With such greats as When I'm gone and Here without you, and some not on Away From the Sun like Kryptonite and Citizen Soldier, how are they only number 38?
3 Doors Down definitely deserves to be Top 10 minimum... Really, 28? That's absurd... I have never bought an album from another band in which I did not skip a few tracks... I have never skipped a single song on any 3 Doors Down album, all of their music seems to be great...
3 Doors Down is one of the best bands that have managed to keep rock in their songs, but also make them chill. So it's not all up in your face, it goes around and hugs you.
30
The Black Keys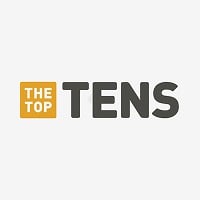 The Black Keys is an American indie rock and blues rock duo, that was formed by Dan Auerbach (Vocals, Guitar) and Patrick Carney (Drums). ...read more.
These guys should be at least in the top ten! They are one of the best rock duos of all time and came out with some amazing songs! Their big comercial hit (Brothers came out in 2010, but the years leading up to that were crucial in 2000s alternative rock.
I have lots of favourite bands now a days and all seem to be different styles. My favourites are Rise Against (political lyrics and fast paced) A7X (musically talented) mumford and sons (very indie and different) and of course the Black Keys ( reminds me of classic 70's hard blues rock) they strive on being vintage. They literally rock because they stick to the basics. I mean they only have two people in their band!
The Black Keys have a great organic sound that stands out against all the synthetic trappings of rock bands today. Now they are changing that, and still sound good. They are proof that meaningful lyrics, a soulful voice, distorted guitar and a decent groove will always have value in Rock regardless of how it changes.
The Black Keys should be number one. They do blues rock so much justice. Every song is brilliant in every way. They have a great sound and have heavy meanings behind each and all their lyics. They aren't the usual mindless junk that comes out now-a-days. Haven't heard them yet? Check 'em out. If you enjoy rock, you most definitely will enjoy them.
31
Bon Jovi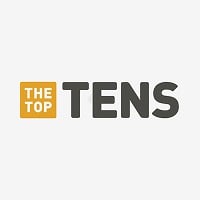 Bon Jovi is a hard rock band formed in 1983, which had a streak of successful albums in the late 1980s. The band originally consisted of lead vocalist Jon Bon Jovi, guitarist Ritchie Sambora (left in 2013), bassist Alec John Such (left in 1994), keyboard David Bryan, and drummer Tico Torres. The band's ...read more.
They have managed to musically adapt to each decade they've made music in and even though Burning Bridges wasn't a great album, This House is Not For Sale is definitely the sort of single they needed to reengage with their fans. But enough about that, their 00s stuff was really cool. Admittedly, their song It's My Life was an awesome start to their music in the New Millennium but their Have a Nice Day album is what I would consider one of their best. There's barely any album filler on that record and the use of the talk box guitar consumes the listener's ear and intrigues them. The lyrics are heartfelt and powerful and clearly show that Bon Jovi were still capable of making influential music after almost 20 years.
Bon Jovi's "It's My Life", "Have A Nice Day", "(You Want To) Make A Memory", "Who Says You Can't Go Home" and "We Weren't Born to Follow" are all hits that they put into the airwaves. They need to be in a higher ranking! Top 20 at least!
Just a great band and voice, many many great songs about life. Certainly top 10
No 54... No frigging way! Have to be the bastard that I've ever seen live, and I've seen some amazing bands
32
Maroon 5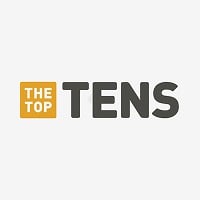 Maroon 5 is an American pop rock band that originated in Los Angeles, California. Before the current group was established, the original four members, Adam Levine, Jesse Carmichael Mickey Madden and Ryan Dusick, formed a band known as Kara's Flowers in 1994, while they were still in high school.
To everyone saying "they are pop, not rock", this list only concerns the stuff from the 2000s, and Maroon 5's discography from that period is, yes, rock. - Adrian_4
Sorry, but maroon 5 is not a rock band...I think they're ok, but definitely not as good as My Chemical Romance or Green Day, etc... (this is all my opinion, no hate please! )
Their 2000s work (you know, the one that this list observes) is definitely rock. - Adrian_4
These guys are hardly Rock try are more like pop. I like them but they are not rock. Three doors down, Evanescence, Skillet, Breaking Benjamin, Three Days Grace, those are rock and should all be much higher up.
Maroon 5 is the most underrated band of all time. The drums, keyboard, guitars and adam levine's voice are perfect. - batman360
33
30 Seconds to Mars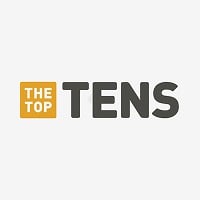 Thirty Seconds to Mars (commonly stylized as 30 Seconds to Mars) is an American rock band from Los Angeles, California, formed in 1998. The band currently consists of brothers Jared and Shannon Leto.
awesome band
meaningful songs
great album
talented group
caring about the environment
can perform live
what more can you or anybody else ask for? right?
did I 4got to mention jared leto's eyes is freaking amazing
30 Seconds to Mars has earned their spot on this list. With amazing, powerful, and inspiring music and lyrics, they force their audience to look inside themselves and try to be the best they can be. They treat their fans (The Echelon) like friends and family and go out of their way for them. With their name in the Guinness Book of World Records for the longest rock tour it shows just how much they care.
Jared Leto, former actor in the movie "Fight Club", went on to follow his dream of being a rock star. And that he was successful at, when they released "A Beautiful Lie" this showed their true mettle. Songs such as The Kill and From Yesterday simply broke through and gained them wicked popularity. - Sabres18
Most bands on this list you can look at and think of at least half a dozen to a dozen songs that were largely popular. Then you get to 30 Seconds to Mars. Jared Leto is very talented. He has a great voice. But as a band they have not had the commercial success of Linkin Park, Green Day, Blink 182, The Red Hot Chili Peppers, My Chemical Romance, Cold Play or even Rise Against. Almost every band has "meaningful lyrics" on this list. The difference is that other bands write better music to compliment and accent their lyrics.
34
Gorillaz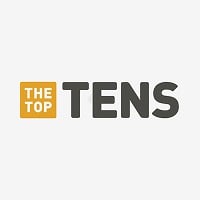 Gorillaz are an English virtual band created in 1998 by Damon Albarn and Jamie Hewlett. The band consists of four animated members: 2D, Murdoc Niccals, Noodle and Russel Hobbs.
Such a creative project both musically and visually. Greatest videos, amazing contributors and combination of different styles of music. Love them.
Gorillaz was a creative project that left its mark in the music business. One of the most innovative concepts seen in the last 20 years.
When I was scrolling down the list I was like " Ahem, Gorillaz! ". One of the most creative bands ever! I think they should at least be in the top ten.
Feel good inc. DARE and Clint Eastwood were such great songs and pretty good hits, they deserve to be higher.
35
Deftones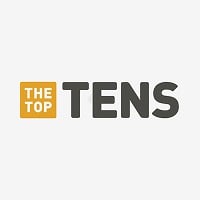 Deftones are an American alternative metal band from Sacramento, California. The band, which was founded in 1988, consists of Chino Moreno, Stephen Carpenter, Frank Delgado, Abe Cunningham and Sergio Vega. They have released a total of 8 studio albums. Some of their most popular songs are Change (in ...read more.
Their music can enhance any emotion you are feeling and Chino Moreno's voice is the personification of sex. Seeing them at Reading this year was, without doubt, the greatest day of my life.

The only reason they aren't higher is because their sound is not as commercial as other bands on the list, leading them to not chart as high. If more people got the chance to hear them, they'd love them too. Spread the word. Deftones are awesome.
At the time Adrenaline was 1st released I had never heard of the band, thank god that by chance I listened to 'Bored' on the radio! Bought the album and was instantly hooked, I feel the best albums are White Pony, Koi no Yokan & Diamond Eyes (In that order) if they keep churning albums like Koi no yokan out I personally will be a very happy person, THIS BAND ARE AMAZING IF YOU LIKE HEAVY ROCK DONE IN A DIFFERENT WAY WITH A NICE ELECTRONIC TWIST, CHINOS VOICE IS HAUNTING BUT POWERFUL! Awfully sad about Chi this year (One love for Chi).

Keep Rocking guys
Funny how so many of these bands sound exactly the same and yet somehow people are still able to rank them. If you want something creative and meaningful, listen to Deftones!
Ever since their inception, they've been constantly evolving. The music doesn't fit a specific genre and their sound is one of a kind. Chino is a criminally underrated singer
36
All Time Low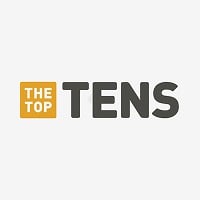 All Time Low is an American pop punk band from Towson, Maryland, a suburb of Baltimore, formed in 2003. The band currently consists of lead vocalist and rhythm guitarist Alex Gaskarth, lead guitarist and backing vocalist Jack Barakat, bassist and backing vocalist Zack Merrick and drummer Rian Dawson. ...read more.
All Time Low is an absolutely amazing band! And even though I haven't been a fan for a very long time they are definitely on of my favourite bands of all time!
One of my favorite bands, my dad showed it to me
All Time Low is an outstanding band!
I find that a lot of their songs are very positive, while only some are serious and mournful. I think they deserve to be closer to the top ten.
Awesome band
37
Bullet For My Valentine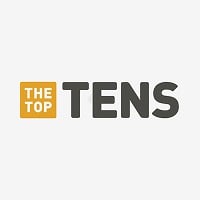 Bullet for My Valentine are a Welsh metalcore/emo band from Bridgend, formed in 1998. The band is composed of Matthew Tuck (lead vocals, rhythm guitar), Michael Paget (lead guitar, backing vocals), Michael Thomas (drums) and Jamie Mathias (bass guitar). Former members include Nick Crandle and Jason ...read more.
I really want to know what the hell Bullet For My Valentine is doing at number 38 they deserve to be much high up in the chart then this. They are an absolutely amazing band and deserve more recognition for what they do. They have some of the best songs ever! And I think that Bullet For My Valentine should most defiantly be in at least the top 15.
Bullet For My Valentine deserves the #1 spot. They have amazing lyrics and are very versatile- they have heavy songs such as 4 words to choke upon and Hand of blood and soft songs like Bittersweet memories, Curses, and my absolute favorite, A place where you belong. Matt Tuck is so perfect and his vocals and guitar are absolutely amazing. Padge is also a great guitarist, moose rocks the drums and james has sick screams. Everyone of their songs are perfect!
What on earth is Bullet For My Valentine doing at 25? It's the Best band ever and unlike others I have ENJOYED every song I've heard! Tears don't Fall is the Best song ever made and the video is The Sex! And half the bands here don't deserve their place! What can I say, Amazing lyrics, Tremendous power and Speed, Dead Riffs and Screamos and some sweet melodies make it all Clear!
Why is Bullet so way down here this is crazy they should at least be in the top 10 of this list wow. Awesome Guitar and amazing drums.
38
The Killers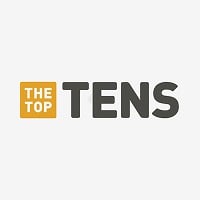 The Killers is an American indie rock band formed in Las Vegas, Nevada in 2001, by Brandon Flowers and Dave Keuning.
The killers- Awesome. They've got so many good songs, such as All these things I've Done, Human, Mr Brightside, Somebody Told Me, When You Were Young. None of these other bands come close to the Killers, apart from maybe Muse. They've never produced a bad song, even there Christmas songs own! VOTE THE KILLERS
How is this not number not in the top 3! Almost better than green day!
First band I ever heard and had to buy their album the next day. Seriously, All These Things That I've Done is my most played song in my iTunes for a reason.
Can you argue with this? Their The Killers. Mr. Brightside, When you were Young, Human, Somebody told me. Nuf said. - Sabres18
39
Rage Against the Machine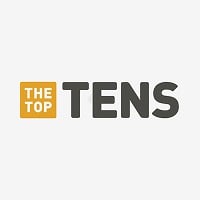 Rage Against the Machine is a rock band formed in Los Angeles, California. The band consists of vocalist Zack de la Rocha, bassist Tim Commerford, guitarist Tom Morello and drummer Brad Wilk.
Gotta love rage against the machine, been there done that, plus their lyrics are revolutionary they don't sing about "broken hearts" "masturbation" "mommy issues" this is the big boy band right here folks.
Actually one of the most fantastic bands ever, clever lyrics, beautiful riffs and a huge range in style throughout their music, best songs are How Could I Just Kill a Man and Bulls On Parade
It's a good thing they're broken up for now because they might have taken over the world. - Duality
This is a 90s band, during the 2000s they became Audioslave.
40
Red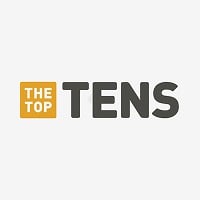 Red is an American rock band from Nashville, Tennessee, formed in 2002 by brothers guitarist Anthony Armstrong and bassist Randy Armstrong, with lead vocalist Michael Barnes.
I love REDs albums. They are the best. Christian music will save this world from darkness. And give us hope. By the way Skillet has some good song but man RED is the best number 1. To me and... May be you.
Really? All the way down here? Red is an awesome band, with awesome instrument synergy, awesome melodies, awesome vocals and awesome messages. You won't be disappointed if you check it out!
Red's music is relatable and full of heart. Every song has a meaning and they are just fabulous. I don't know why they are 87 I mean really. really. They are way more amazing than half the bands above it.
Why? Why is this not in the top ten? The album innocence and instinct was crazy amazing. The song break me down is my favorite. How could it be number 76? This is a crime.
41
Chevelle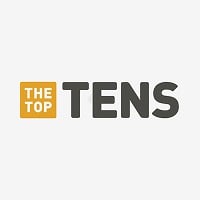 Chevelle is an American rock band that formed in 1995 in the Chicago suburb of Grayslake, Illinois. The band was originally composed of brothers: Pete Loeffler, Sam Loeffler and Joe Loeffler.
This is how I know this site is paid to play garbage. One of the best original rock bands in the 2000s / 2010s is #120...but Coldplay, Green Day and U2 are all in the top. ridiculous
CheVelle, one of, if not THE most underrated Alt Metal bands of all time. Pete Loeffler's lyrics, though at times abstract, are always deep and seem to be well thought out. No rhyming with these guys. Just hard hitting melodic vocals driven by some of the heaviest guitar tones created from a three piece band.
This band is the definition of rock. Lifehouse? 3 doors down? Nickelback? Those bands are not even rock. Chevelle puts a new album out every two years and they just get better every time. Listen to Pinata on the new album. Then the rest of the album you will see what I'm saying.
They've had a ton of fantastic releases in the 2000s. Also a string of number one tracks on the modern rocks charts - The Red, Send the Pain Below, Jars, Letter From a Thief.
42
Trapt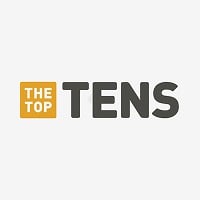 Trapt is an American rock band that formed in Los Gatos, California in 1995, best known for their 2002 single "Headstrong".
Who the hell put Trapt way down here? Trapt is clearly higher ranked then this. Trapt should be up there with Rise Against, Its pretty clear some people need to learn what good music is.

There's so many good bands here that are ranked lower or higher then were they really should be. These rankings are so far fetched!
Whats not to like about this brilliant band! This music can be played in the morning throughout the day! This music moves listeners! Get Real People! All Hail Trapt
I agree many of these slightly older and harder bands didn't get the ratings they deserve
Trapt deserve to be in top 10
43
Simple Plan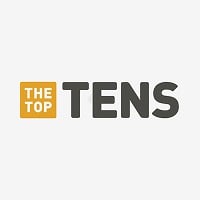 Simple Plan is a French-Canadian rock band from Montreal, Quebec. The band has released five studio albums.
How come this band is so far down?! What the hell guys! What about "addicted" or "I'd do anything"? Whatever happened to the early 2000's or the noughties?
This should be the number 1 of all time!
"Perfect" was every teenagers song! They're awesome!
This band is awesome! How come it isn't #1?
44
Alter Bridge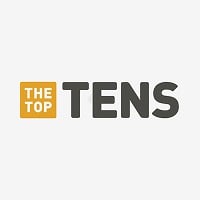 Alter Bridge is an American rock band from Orlando, Florida, formed in 2004. The band consists of lead vocalist and guitarist Myles Kennedy, lead guitarist and backing vocalist Mark Tremonti, bassist Brian Marshall, and drummer Scott Phillips.
What is wrong with these people... if we are talking about a band that revives hard rock and even takes it to another level it is definitely AB. Alter Bridge is probably the most skilled band nowadays. With Myles amazing vocal skills, Mark's tremendous and individual guitar play Alter Bridge should be at number one. Bands like Green Day or Linkin Park have catchy songs but they are far away from AB. Just listen to AB and you will find out that they may be the underrated hard rock band in history.
Mark Tremonti might be the best guitarist of our generation. Myles Kennedy is almost definitely the best vocalist. The music is consistently filled with hooks, great riffs, and above average lyrics. Their songs aren't just good or catchy or meaningful. They are all those things, but more, they are timeless. AB is seriously superb.
Alter bridge are way too low on this list you people are idiots for rating half of these so high up on the list I mean really Linkin Park?
Creed are ahead of AB? What? WHAT? Idiots.
"every time Myles opens his mouch, the music industry gets owned"
45
Thousand Foot Krutch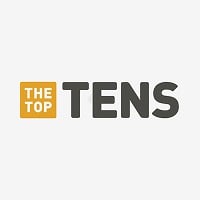 Thousand Foot Krutch is a Canadian Christian rock band formed in 1995. They have released eight albums. They have also released two live albums and three remix albums.
Every album they have is filled with great rock music.
I'm not Christian, but they are a good band! If you ask me!
Most of their songs are very good! I love them! Highly recommend them!
The Move, Phenomenon, Art of Breaking, and Puppet are very good.
46
Rush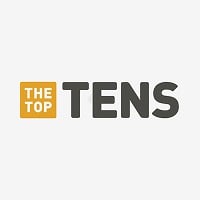 Rush was a Canadian progressive rock band that was formed in 1968. Even though the only founding member still in the band is Alex Lifeson (Guitar), the band is most well-known for their current members Neil Peart (Drums) and Geddy Lee (Bass, Vocals). ...read more.
Number 3 all time in record sales behind Beatles and Stones. Underappreciated by critics and pop media but fans have voted for Rush for 40 years. Best damned rock group ever.
This is the best rock band since the rolling stones, period.
Best rock ever. Thanks for playing.
Best bass and drummer of all time.
47
Kings of Leon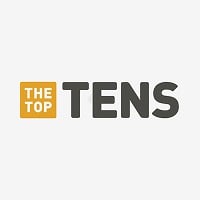 Kings of Leon is an American rock band that formed in Nashville, Tennessee, in 1999. The band is composed of brothers Caleb Followill, Nathan Followill and Jared Followill, with their cousin Matthew Followill.
They had three stellar albums in the 2000's followed by a decent album in 2008. They are top 5 for sure, probably number 1 for me.
Jesus Christ! They sure as hell have better beat Bullet for My Valentine, and Paramore. These guys are not only lyrical geniuses but they make a sound so different from your typical "rock" band. Most people only hear "Use Somebody" or "Sex On Fire" and then they think they've heard it all. Absolutely not, they've got soul they've got talent that can't be matched.
Guys, if you listened to one full album, from their rock and roll start to their more mature sound, you would agree they are by far one of the greatest rock bands of this generation! There's something in there for everyone. Please, do yourself a favour and listen to them.
Exactly, the problem is most people haven't heard their original albums. They heard "Sex on Fire" and assumed all their stuff was similar. If you go back to "Youth and Young Manhood" and "Aha Shake Heartbreak" You'll find that they are a top 5 band of the 2000's
48
Interpol
Sytlised darkly edged stripped down indie rock, whats not to like. Also without doubt in their original line up, the most visually striking band of the 00's. Vastly underrated except by those that know they're one of the greatest bands in the world...
Natural.. They are just pure. You can identify every guitar type when listening to their music
49
Pearl Jam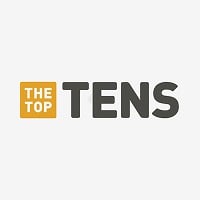 Pearl Jam is a Alternative/Grunge Rock Band formed in Seattle, Washington in 1990. The band had comprised of Eddie Vedder, Mike McCready, Stone Gossard and Jeff Ament. ...read more.
Anywhere less than 10 is just stupid but 50? I'm guessing fans of Pearl Jam were so confident that they thought Pearl Jam would be at number 1 anyway! But seriously, if my mother likes a Grunge/Hard rock band they must be brilliant, I was expecting them to be at least in the top 10 and maybe number 1. For me the band of the 2000's that are even anywhere near as good as Pearl Jam are the Red Hot Chili Peppers but they are awful live, unlike Pearl Jam.
There are so many bands listed here that I would never think of as a band of the 2000's. Pearl Jam has influenced so many other bands if you've listened to them its obvious when you hear bands after them have taken their music into account and tried to branch of from their musical ideas. This bands ranking should be much higher than it is.
I have never even heard of a lot of the bands ahead of Pearl Jam, the ones I have are terrible. Hands down this is the best rock band of the last 2 decades. I would understand if you put them in a different category (like alternative), but since you didn't you need to lay off the crack pipe.
Whey are they below Iron Maiden! Iron Maiden made good music in the mid 70's to 80's not any good one's now think of Just breath that's one of Pearl Jam's better songs and it was in 2009
50
Machine Head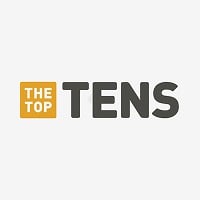 Machine Head is an American heavy metal band from Oakland, California. Formed on October 12, 1991, the group was founded by vocalist and guitarist Robb Flynn and bassist Adam Duce. They have received great critical success especially for their album "The Blackening" which is considered a modern metal ...read more.
Machine head is simply amazing.. They should be one of the tops..
PSearch List