Breaking Benjamin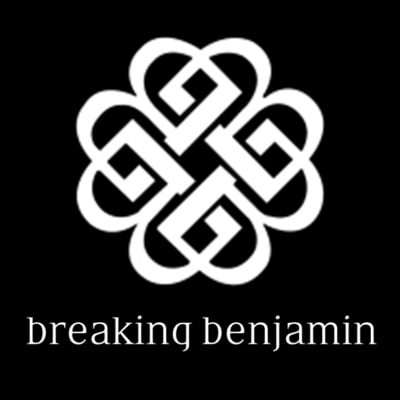 Uploaded by BKAllmighty
Info
Breaking Benjamin is a American post-grunge/alternative metal band formed in 1998. The bands members all changed in the time between 2010 to 2014, with the exception of Ben Burnley (Vocals). The Ex-Members included Chad Szeliga (Drums), Aaron Fink (Guitar) and Mark Klepaspi (Bass). ...
read more
.
Comments
Top
Popular
Newest
Breaking Benjamin not only produces an AMAZING sound from their music, but they also have meanings that can touch a multitude of people. There are some songs that when they play I just break down on. If you haven't listened to them, you should. Nothing on the bands above them, but you just can't beat these guys!
When I say you haven't listened to them, I mean you need to listen to a song besides Diary of Jane, it's an amazing song, but they have a load of other AMAZING songs! Breath, Until the End, I will not Bow, Give me a Sign, Dance with the Devil, Evil Angel, Dear Agony, etc. Ther List goes on and on! We miss you Breaking Benjamin, come back!
By far the best band on this list. The foo fighters at #2? Are kidding me? The red hot chili peppers suck! I would have Breaking Benjamin, Disturbed, Seether, Volbeat, avenge Sevenfold, Green day, simple plan, Slipknot, Blink 182 and Three Days Grace in my top 10. A lot of these other bands are suspect and suck. A few are legit but not heavy hitters.
Why is it so low on the list? This is an AMAZING band! My personal favorite for many reasons. For starters, you can relate. These songs are so deep and meaningful, they literally touch my heart. Ben's voice is just INCREDIBLE! The way they put everything together is outstanding. Just, go listen. Like right now.
BB is so underrated, I know 5 guys who didn't even know them and when I showed them who they are they said they were awesome.
They are seriously awesome in everyway. They have great lyrics, great music and very unique style that fits with Ben's vocals and melodies. They give a mix of industrial, early thrash, and good hard rock that no one has shown lately. They are seriously awesome in everyway!
One of the best bands with a really diverse style.. Should DEFINITELY be higher for their blend of acoustic, metal, rock, and so much more. Benjamin has one of the most unique voices in the business surely worthy of the top 10
Breaking Benjamin is one of the best rock bands ever, I love Linkin Park, Ben has an amazing voice and deserves to be at the top, and not a number 14
I think breaking benjamin should be number 1 with Linkin Park. All breaking benjamin songs are awesome specially so cold and give me a sign
The fact that Muse is above Breaking Benjamin is really sad... I've been to many BB concerts and they are much better than Muse any day.
There's nothing really like them. The lyrics are so original, the melodies completely unlike any other band. This is music.
Phobia and Dear Agony are two of the best albums of all time. Breaking Benjamin definitely deserves a spot near the top.
Breaking Ben not only has good souund but meaningful lyrics that are well written. Their sound is unique and truely all their own. If ever there was a band that I could listen to over and over from their first album on. Their music got better over time and never faded..
This is one of the most underrated bands of all time they deserve to be higher
I'm surprised that breaking benjamin isn't in the top ten at least. This is the best rock band ever!
Dance with the devil is brilliant song breaking benjamin deserve number one spot
I think the only reason this band isn't higher up is because it is just Benjamin now
I cannot believe they are number 16. Breaking benjamin should be in top three
Best band ever Ben is easily the most gifted song writer on the planet
So many of their songs carry such a strong message. Unforgettable.
There is no song that I don like of this band, just perfect sounds
How the hell do they only get 2%! They should be EASY top 10 maybe top 5
WHAT? Okay, I new they weren't that famous but 2%? No. Unacceptable. This deserves to be top 2!
This is BARBARIC, 'cause Breaking Benjamin are a GREAT BAND!
This band should be at number 2 and Linkin Park at number 1
These guys should be number 1 better than any band