My Chemical Romance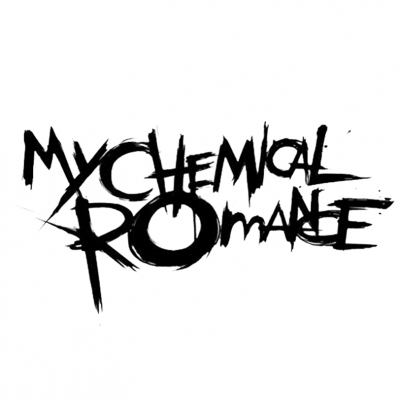 Uploaded by BKAllmighty
Info
My Chemical Romance was an American rock band from Jersey City, New Jersey, active from 2001 to 2013. For much of their career, the band consisted of lead vocalist Gerard Way, guitarists Ray Toro and Frank Iero, bassist Mikey Way, and drummer Bob Bryar.
Comments
Top
Popular
Newest
My Chemical Romance stood for twelve good years and were a different breed of inspiration. They made music about real problems that could only come from personal experience. It was through that experience that they touched so many lives and got through to so many people. After having their own battles with addictions, death, and heartache, the band was able to rise from their own ashes and share that with the fans. Never hurt yourself, live, beauty is not what a magazine tells you, music is pure... These are all My Chemical Romance's messages and ring just as true today as the day they were spoken. My Chemical Romance is an idea and can never die.
My Chemical Romance has produced some of the most influential art ever composed, testing the very limits of guitarwork and style. It's no surprise that Gerard Way is a comic book writer as well as a brilliant lyricist and gut-wrenching singer. Their raving, riotous songs are anthems that are unmatched in fury by any band I've ever listened to. Their heartbreaking, crazed, fanatical, triumphant lyrics of someone on the edge are some of the most powerful words I've ever heard and have helped many like me escape from the breaking points of life. They personify the soul of alternative rock. They aren't the most well known, but damn are they incredible.
My Chemical Romance is by far the best band I've ever heard, I've heard all of their song and know all of them by heart, their lyrics are so inspiring and true and they can always help when you're feeling down. They are my all time favorite band, even though I've heard and listened to and loved so many others. They are incredible, great-looking, smart, kind and meaningful people that deserve to be #1, let's pump up those votes! Bring 'em up and Hang 'Em High, baby. RIP My Chemical Romance 2001-FOREVER...
My Chemical Romance saved my life. There songs such as : I'm Not Okay, You Know What They do to guys like us in prison, Vampires Will Never Hurt u, Honey, this mirror isn't big enough for the two of us, etc. , really spoke to me. After my mother passed I was just ready to die. But then at my lowest point I discovered the songs' true meanings and I slowly rose from a suicidal abyss to a guy who is still messed up but doesn't feel like he needed to die. My Chemical Romance are my heroes, my idols, and always my best friends. #killjoyforever
Huge MyChem fan. Most of the time they're hated and judged because of their looks - people label them as 'Emo'. But the truth is, when you actually start to listen to their lyrics and music, you will see that they know how to make good music. I got into a lot of debates about this, still I'm defending and will be defending. Go listen to Famous Last Words, Give Em Hell Kid, The Ghost Of You, To The End and Mama if you think they have music and re-think, please. Hating on bands and their fans won't bring you happiness. Everyone has their own taste.

So sad that they're gone now, their bassist Mikey Way was a huge influence on me to play bass. I will miss you, My Chemical Romance. Keep running Killjoys.
I think My Chemical Romance deserves to be nominated best rock band of the 2000s because they've helped many people go through hard phases of their lives. I also think maybe other bands may be better than My Chemical Romance, but they aren't neccessarly from the 2000s. Gerard, Frank, Mikey, and Ray not only helped people through their music, but in the messages they sent out. Its devastating that they broke up on March this year, but at least they've made a change in history of music
This band was unpredictable and unconventional. They were wildly creative, their albums, videos and shows. They changed lives by introducing large numbers of people to rock at a time when other genres were taking over. They were criticized for being too big but they were great. They did what they loved while they could and they were incredible. They will live forever.
Their music and lyrics were so inspirational that the band saved millions of lives. It makes several people who attempt suicide feel better about themselves and become mentally stronger by holding onto hope. I would strongly support this band if they were ever to come back and so does the fan base of My Chemical Romance. They are a true meaning to life and will never be forgotten.
My Chemical Romance was an incredible band whose music touched millions and saved lives. They let people know that they are not alone and tell them to be themselves no matter what anybody else thinks. Their music is full of emotions that no other bands make me feel. They are all very talented and Gerard is an amazing songwriter with a unique voice.
My Chemical Romance IS AWESOME. PERIOD. I've been listening to them since their first album, and I'll have to say they were pretty influential as some people say. They inspired a lot of people to just be themselves and told them that death is not the answer. THEY ARE AMAZING. And, I love them.
I can't say how much I owe my personality and view these days if it weren't for My Chemical Romance, everything I see is has a new meaning after hearing them
I just love them because their songs stuck to me at my depressing times and always gave me hope knowing I'm not the only one
They are the most influential band out there because they have been through all those rough moments with us. All we had to do was turn up the music and listen. By doing this, they have saved hundreds of lives. I truly do look up to them as my inspirations in music, art, and life.
Amazing band. They're inspirational, extremely fun, and work really hard. There music almost always has great morals. Red Hot Chili Peppers should be on the 90s list, not a 2000s list!
My Chemical Romance SAVED MY LIFE!
I don't KNOW WHAT I WOULD HAVE DONE WITHOUT THEM.
I am now nineteen years old and I first listened to them when I was eight. there lyrics have given me hope and inspiration. they helped me be who I am today... And I could never thank them enough.
These guys deserve the best they're so talented and they send out such a strong message to the people! My Chemical Romance is one of the most inspiring bands out there! And now don't give me the "they broke up" story because that doesn't make their music bad.
My Chemical Romance help and save our lives even though they broke they will never die EVER cause they live on our hearts on the hearts of their fans thus my chemical romance is not only a band cause its an idea it is our LIFE My Chemical Romance is my life
One of my favorite bands. They are more than their costumes and and frontman Gerard Way. I feel they are under appreciated from a musical standpoint. They have two great guitarists who go under the radar and they also have pushed the bar higher for each album they put out. Just a great, great rock band who I understand if they aren't number one, they certainly deserve to be in the conversation. - PhillyTuc
My Chemical Romance in my opinion are one of the best bands ever, their music has depth unlike any other band these days, I will always miss them they are forever my favourite band. I wish I had the pleasure to see them live.

Killjoy forever
My Chemical Romance is the greatest rock band of a generation, they never recycled an old album, always keeping their music fresh and original. My Chemical Romance has helped millions overcome depression and is still highly talked about to this day.
Since I know bands like My Chemical Romance I finally understand what people mean when they say that bands save lives, its not their good looks or something like that (I'm not saying that they don't) its because of the meanings behind their songs and the message they send out to the fans_that's why My Chemical Romance as such a strong fanbase too (mcrmy)
My Chemical Romance is a unique group and my personal favorite band. I wish they would get back together because they stood out to me with an emotional connection that I have never seen anywhere else.
One of the best rock bands ever. I'll invite my friends over and we'll listen to My Chemical Romance songs all night long. The best rock band of the decade, right next to Fall Out Boy.
I didn't know whether to vote for My Chemical Romance, Green Day, foo fighters or linkin park, then I saw My Chemical Romance down here and I was like what is this bull it should definitely be in the top 5 I'm not even exaggerating.
I am a great fan of My Chemical Romance. Gerard's voice and their mind-blowing lyrics are what I love the most about them. My Chemical Romance's songs are so good, I listen to them every single day and I can never get sick of them.
They are incredibly inspirational and has saved millions of lives, their music is Immense and they think outside of the box when it comes to music! I love them all and they deserve to be NUMBER ONE!