The Strokes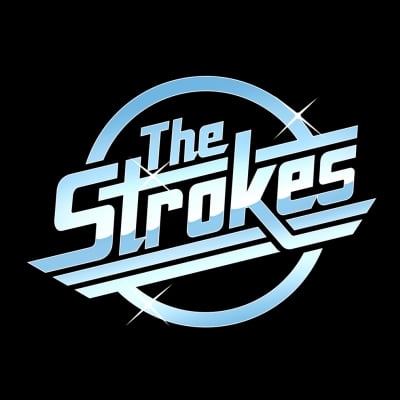 Found on nice-cool-pics.com
Info
The Strokes are an American rock band formed in New York City in 1998. They consists of Julian Casablancas (lead vocalist), Nick Valensi (guitarist, keyboardist, backing vocalist), Albert Hammond, Jr. (rhythm guitarist, keyboardist, backing vocalist), Nikolai Fraiture (bassist) and Fabrizio Moretti ...
read more
.
Comments
Top
Popular
Newest
Why are the strokes not top 10? Like the previous person stated, they helped influence most of the bands today. They have so many good songs, while other bands have only a few. Their lyrics are unique and the instrumentals are different. Even after taking a couple year hiatus they returned with the same quality music. You can tell they're really passionate about making good music, not loads of money.
The strokes need to be top 10. They have been one of my greatest worshiped bands ever! They use different type of material and create a masterpiece every time in my eyes. It definitely is an epic band that should be recognized and put all the way up top. The strokes and the killers are one of a kind I just love them and know everyone else does too! Basically the strokes at least and the most least possible top fifteen but that's it.
I worry that the strokes music is fading away from the public. These guys set the tone for so many bands on this list. Arctic monkeys, killers, black keys and so many others cite the strokes as major inspirations. I recommend to anyone to listen to this band. Their albums have so much range your bound to find one you like. Especially since all of them are masterpieces.
Considering The Strokes is one of the few bands listed whose hey day was actually in the 00's, they should be #1. Sorry, Blink 182, Green Day, and Radiohead? These bands peaked in the 90's and should have stopped there. I started to add Tool in there, but their 00's was just as good. However, The Strokes are the sound of the early aughts. Julian Casablancas is a musical genius and is backed by some serious talent. The Strokes saved rock from the way of ahem...some of the other bands on this list and paved the road beautifully for others. Hands down, #1.
Holy jesus. This is tough. The strokes is a first absolute first in this list. I don't have the slightest doubt: Last Nite, Someday, Soma, Hard to Explain, Reptilia, You Only Live Once? Those tracks are full of the essence of rock n' roll and will be remembered as the best of this decade. Like forever. I said tough because my chemical romance vs radiohead to put in second. No, My Chemical Romance is not a pop emo band as some think. They are glorious and timeless rock music. They are love to my eyes and I can't describe them in another way. But then its radiohead. Which are the Pink Floyd of our era. Kid A is on the 00's so this is tough...Id say My Chemical Romance goes on second, then radiohead #3 (if ok computer where made on this decade there would be no reason to discuss for a number one). that's my opinion
The Strokes are classical music put into rock form. They have mastered the art of manipulating emotions with the simplest strums and beats. The reason The Strokes aren't the most famous band on the world right now is a mystery to me.
Everybody only seems to talk about their first album but all of their albums are beautiful in their own way (Except for comedown machine) and the strokes SHOULD be at least number three because the only two bands that are as good or slightly better are The White Stripes and Muse. The strokes are just an awesome band
Literally wrote the blueprint for an entire decade of music with their debut album, influencing untold bands and basically single-highhandedly saving us from the horror that was nu-metal. It's just objectively incorrect for them to be anywhere below top 5.
There are no songs in the first three albums I dislike. This band introduced me to music as a hobby. Before the strokes I just listened to whatever was popular on the radio and among my middle school friends
Julian Casablancas saved rock. The strokes are at worst number 2 behind MAYBE Green Day (which is pretty unbiased considering I'm not a Green Day fan at all).
The Strokes are pure music and that's all that has to be said. They're one of the best and most important bands of the 2000's era. Each member brings quality to the band to make beautiful music,
In my opinion, the strokes should be number one and if not that in the top three. Have people no idea of the genius of Julian casablancas?
The Strokes are one of the most influential bands from the 2000s, I'm not saying they're the best band in the world but for the 2000s its definitely one of the
These guys are the band of the 2000s. They basically created the scene for all the other bands forming nowadays.
Why aren't they #1? The strokes and rhcp are the bands I grew up with and they are still my favorites.
One of the greatest bands of all time
This is seriously a joke how can this be at 20, while bands like Blink-182, likin park, and many others ahead of this band?
Listen to Reptilia, Alone Together, Machu Picchu, Life Is Simple In The Moonlight, Vision Of Division, I'll Try Anything Once, and Juicebox, and tell me these guys don't rock your world.
I'm not judging anybody for choosing a different band because it's very unlikely that these guys are the best out there.
I'm not even one to say that they belong in the top ten..
But still, they're awesome to me.
Related Lists
Top Ten The Strokes Songs
Best Songs From The Strokes Is This It
Best The Strokes Albums
Top 10 Most Underrated the Strokes Songs