Top 10 Bigg Boss 9 Contestants
The Top Ten
1
Rishabh Sinha
He do tasks very good and I think he is awesome in the house. But I don't give him first position because he hit Mandana very bad with orange and it's not fair and also he create a lot of fights in the house. So if he don't do these things so trust me he would be number 1 in this list and I will vote him if he gets change. But he is a tough player for everyone in the house
Real winner ever
Good
Sweat devil
2
Kishwar Merchant
I think she is the strongest girl of Big Boss. She do every task very good. She take side of truth even if her friend says a lie. So according to me she is number 1 in the house. Not Mandana who always blame others. She is tough player even for boys. Hope that she wins this season
Kishwar I love your ass boobs vagina very much
3
Prince Narula
He was very good player of big boss but now he is taking side of Nora Fatehi and this is making him weak and why he didn't know that she is using him on game. Nora thought that Prince is good player and she just using him to be safe. Prince please understand this. If you do it you will be best of all.
Whereas, I think he can win big boss because lot of people are supporting him
He is a really strong guy and has proved it in roadies X2, splitsvilla, and now bigg boss also
4
Keith Sequeira
Very good player of big boss but now he is not doing task so well. I think he is hiding behind Rochelle Rao. Although he is a good player and also he is very sweet. Hope that he will do good task in other episodes. He was very strong but now he is little weak. Keith please be strong. You have a true soul.
5
Rochelle Rao
A very sweet girl of Big Boss 9. Every time she is helping others. On the remote control task everyone was meeting Suyyash' Sister. And she go towards Suyyash which was locked in storeroom and She said: please big boss open the door let him meet her. Aw it's so good of her. And also she did a great task with Rishab Sinha and she is so sweet. every time she supports other. Rochelle very strong player
Kisi ko mera lund chatna ha toh comment kare yes
6
Priya Malik
Priya Malik is very good girl. She has very nice personality. She always give best answer to the question. But her bad thing is this that she always interfere in others matter. Although good and strong player of BB9
7
Mandana Karimi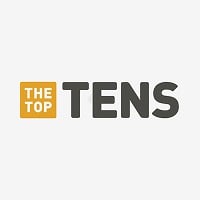 Manizeh Karimi, known professionally as Mandana Karimi is an Iranian actress and model based in India.
Mandana.. I can not say that she is strong player but why you people are supporting her just because of her looks. No one is beautiful from looks everyone is beautiful from heart and her heart you all know what she did. She always blame others in fact if it's her fault. She give up most tasks. She fights with everyone. And I seriously don't like her. And u guys please explain why are you supporting her?
I think mandana karimi is the best player! We all are supporting her because of her strategy... No one can give her 9th position she deserves to first position...
Yeah explain why?
8
Suyyash Rai
Suyyash Rai is good but he did not do good with Rochelle when she sleeps. She was explaining him and he was running from her. I don't like his attitude towards her. Although he is not so strong player. But he did his task good according to him. And I think that Suyyash and Nora will be eliminated. But it has to be Nora and Mandana but every one supports Mandana and don't know why. So he and Nora are leaving Big Boss
9
Nora Fatehi
Nora a sweet girl. She do every good dance. But I don't understand her. Once when Mandana call her Prince's girlfriend she cried and when she came she said I love to give company to Prince. But when Prince proposes her she was happy or sad I don't know. I just know she is using Prince and that's not good.. Although not strong player. But do task good
Mera lund teri chut meh
10
Gizele Thakral
She was not on my list because she gets eliminated but I don't have any other contestant left so I give her 10th position. If she don't get eliminated then I will give her at least 6 position because she strong player but the people don't support right person..
BAdd New Item