Top 10 Biggest Losers in Sports
Often, in sports, we hear of great comebacks, but the reason why a team gives a great comeback can sometimes be attributed to biggest 'fails' or 'chokes' by the team on the receiving end of the comeback. This is a list of such 'chokes' or 'fails' or 'losers' in sport history. I have entered the items in this manner: 'Sport - Loser'
The Top Ten
Rio Ferdinand - Football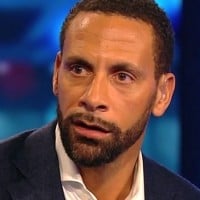 Rio Gavin Ferdinand is an English former professional footballer who played as a center back, and current television pundit for BT Sport.
Hailing from England, the world's most expensive defender managed to strain his tendon and get ruled out for 11 weeks during his spell at Leeds, not during training, but due to putting his foot up on the coffee table for a long time while watching television. - styLIShT
Wow, I love this list.
Love that fellow
John McEnroe - Tennis

John Patrick McEnroe Jr. is a retired American tennis player, often considered among the greatest in the history of the sport.
McEnroe was on a year-long win streak when he entered the French Open in 1984, he then continued to one-sidedly dominate his opponent Ivan Lendl in the first two sets. By the time the third set was underway, the score was tied 1-1. Surprisingly, in the middle of the match, McEnroe got enraged by distracting noise from a cameraman's headset, walked over and screamed at the cameraman during the match. He then continued to be part of what had come to be one of the biggest upsets in Sports history by losing in five sets. - styLIShT
Leda Diaz de Cano - Marathon Running
Leda Díaz de Cano (born October 28, 1946) is a Honduran former athlete who specializes in marathon.

She represented her country during the 1984 Summer Olympics in Los Angeles, where she did not finish the marathon race, as she was so far behind the other competitors that the officials had to persuade her to give up so they could reopen the streets to traffic. - styLIShT
Greg Norman - Golf

This man had succesfully made it to the finals of the 1996 Masters Cup, and had Nick Faldo trail him by 6 holes. However, Greg's wedge shockingly rolled back 30 yards after falling short of the hole at the ninth hole, which sparked the beginning of his downhill journey by making bogeys after bogeys and having Norman surrender six shots and finally lose the game by five strokes. - styLIShT
Daniel Caruso - Boxing
Daniel Caruso was so enthusiastic while warming up for the Golden Gloves Championships in 1992 that he punched himself in the face and broke his nose. Doctors decided that he was unfit to fight and was disqualified from the tournament. - styLIShT
Kevin Magee - Motorcycling

Magee was on a clear lead in the final lap of the 500cc US Motorcycle Championship in 1989, when he waved to the competitors just before crossing the finish line, he fell off his bike, broke his leg and was taken to a hospital, all when he never managed to cross the finish line. - styLIShT
Jana Novotna - Tennis

Novotna had to fight back and dominate Steffi Graf 6-1 in the second set after getting beaten by Graf in the first set 7-6. Novotna was just about to win, by leading the deciding final set 4-1, and having a 40-30 lead in the sixth game. She was just 5 points away from winning the championship, when she faltered the serve, double faulting with a chance to win the game. She then fell apart by missing a forehand volley and then an overhead into the net. One double fault followed another and within about ten minutes, she had lost to Steffi Graf in the deciding set 6-4. - styLIShT
Dan Jansen - Speed Skating

In the underrated sport of speed skating, Jansen entered the 1992 France olympics defending the world title, and holding the world record for the well-known 500 metre course.

Shockingly, Jansen stumbled in the course during the 2nd last lap, finishing fourth, that is, more than a second off his world record. He then began to fade and slow down on the final lap of the course and finished as the 26th. - styLIShT
The entire Doncaster team - Rugby
A team from Doncaster, UK, had lost 40 games in a row in the national rugby tournament. On one occasion, the players failed to recognise their own strip because they were covered in mud, and began to tackle their own side, - styLIShT
Cleveland Browns - Football
The Contenders
Matthew Stafford - American Football
A bias homer choice, but yes the man with this so great statistical player can't ultimately get it done by winning the game against a big time deal occasions... its been about 10 years now. Sure you could go with the casual Tony Romo if you want, but than you Watch Stafford, and majority of his win came from BELOW average teams each of those seasons, and once he went into the playoffs he under performed every single time when it counted. Also one thing people overlook he is very similar to Tony Romo in fact he has had a bad track record winning in the stretch of most seasons minus 2011. And his the face of the Lions... #1 pick or not Bobby Layne is still the best quarterback will ever be grateful to have. Please don't reply by saying he had ''8 comeback wins'' that's a very poor excuse again who did he beat that was a big deal in 2016?
All those teams missed the playoffs. - htoutlaws2012
Dan O'Brien - Pole Vaulting

Dan entered the year defending the Decathlon World Title, and was highly demanded by sportswear companies for advertising. Shockingly, he couldn't clear his starting height of 15 feet 9 inches in the pole vault, scoring no points and got ruled out in the very first level. In the end, he didn't even make the team for the games. - styLIShT
Sergio Brown - Football
BAdd New Item