Top 10 Best Cities In Texas
The Top Ten
1
Houston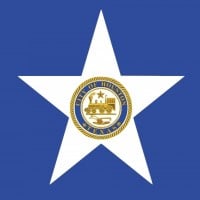 Houston is the most populous city in the U.S. state of Texas and the fourth most populous city in the United States, with a census-estimated population of 2.312 million in 2017. It is the most populous city in the Southern United States and on the Gulf Coast of the United States.
Yes, Houston is a wonderful city! I go there every 2 months of my life and there is always something new to see or learn and Houston is very fun! If you can, go visit Houston.
Houston is the best City in Texas, the fastest growing, the most diverse, traffic is a mess but only in the rush out periods. Lots of jobs. I like it here.
I live in Cleveland, TX which is about 40 miles north of Houston. Very nice scenery, and lots of nice people. New highways to get around better.
I used to live in Cleveland, Ohio, but right now, I moved here in July 2014.
2
Dallas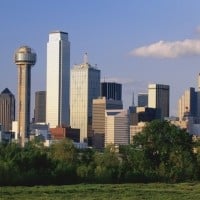 Went there as a child and the only thing I remember is that people there were rude and unfriendly. I'm 64 now and that is what stuck in my mind to this day.
I love Dallas, it is a totally safe and kid friendly city.
Dallas is a great place no matter what people say.
A guy at my school is named Dallas.
3
Austin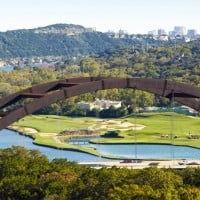 My favorite city in Texas. Love the progressive and liberal culture, all of the nightlife. The city is very friendly towards people of different backgrounds. Awesome nightlife and live music scene. Many hip, hidden, and trendy spots. Beautiful geography and hidden hiking and swimming spots. The green hills are absolutely beautiful. A great mix of many cuisines. Hip and progressive culture and vibes. Festivals...I could go on and on.
Austin has been my home for my entire life and I just think the scenery is absolutely amazing, especially with all the hills in the area. There are so many things to do I can't fit it all in. The only thing I don't like about Austin is that I think it's too warm.
Waterloo Records. that's all I have to say. Has the hugest Selection of Bob Dylan I've ever seen. Austin has character. Dallas and Houston are so bland and industrial.
All about the ATX! Has a nice city. Clean air. Country places with lots rivers and lakes.
Bad ass college. University of Texas!
Go Longhorns!
4
San Antonio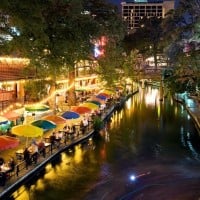 I like this city; definitely top 5 material and also a place that never disappoints. Good nightlife downtown (the Riverwalk, the various bars, the Alamo, the Tourist traps), Brackenridge Park (beautiful and exotic), a bicultural city with various Tex Mex eateries, good LGBTQ scene, the Mexican Market, various theme parks (SeaWorld, Six Flags Fiesta Texas), and overall beautiful geography and nice people.
I'm from Houston, but I LOVE San Antonio.
It's a perfect balance of nature and and... We... Whatever you call it.
I feel like this should be number one. If you don't believe me, go to the river walk. You'll see what I mean how it's #1.
I went there in June 2017, and I must say, it's one of the best cities I have ever visited. The Alamo, the Riverwalk, the missions around the city...
San Antonio is such an excellent city. I recommend going there if going on vacation to Texas.
The place is so spaced out, and the attractions, and everything is just so great.
5
Fort Worth
Fort worth is my favorite city in Texas, because there are vertical traffic lights, and not horizontal. Houston should be on the bottom.
This city has it's ups and downs. Definitely worth checking out the various art museums and of course the Stockyards. The Fort Worth Zoo is wonderful. Most people in this city are very nice and tolerant. It's a mix of the rural Texas culture and the progressive urban Texas culture.
6
Corpus Christi
I wouldn't say that the city should rank in the top 5, but it is a place worth visiting. Most of infrastructure in the city is run down, many people are generally friendly but there are also other people that you probably would not like. Good Tex Mex and Pop culture (Selenas), nice beaches, and the U.S.S. Lexington.
The city with the most beautiful name " Body of Christ". Been here all my life. Love it but hate that we have summer almost all year and I love cold weather. don't have very cold winters. I find for the most part people are friendly.
Best attractions such a safe city. I've enjoy living in Corpus Christ, so many different things to do here.
The city looks run down once you get away from the beach.
7
El Paso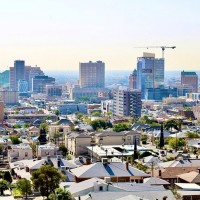 The most underrated place in Texas. Beautiful desert vistas, a bi-national community, nearby New Mexico, nearby state parks like El Hueco Tanks and Franklin Mountains, and good city culture. A good liberal place.
I love this place even though I have never been there yet because I want to live here when I go to college and be free from all the severe storms and tornadoes in North Texas.
Beautiful mountains and sunset. lots of culture and mexican food!
8
Galveston
Some things about Galveston. The beaches here suck (in my humble opinion the worst beaches in Texas), but the nightlife is great. Good bar culture, nice gay bars for the LGBTQ demographic, Amusement Parks for the kiddies, Moody Gardens (big plus), and nice ocean views. They used to have working streetcars here. Also, check out the soda fountain/candy shop here (worth it). NIce eateries too for Seafood and Tex Mex.
I go to this place every summer. They have this wonderful restaurant called Miller's.
9
The Woodlands
Taxes to high, too much traffic, crime bleeding in from Houston, Spring
10
Amarillo
Although it's better than Lubbock, it still has that same dull Panhandle atmosphere with overly conservative political leanings. There are some fun things to check out though. The Panhandle Plains History museum, Cadillac Ranch (graffiti cars), The Big Texan Steakhouse (featured on Man Vs. Food), nearby Canyon, TX with Palo Duro Canyon (the only good thing about the Panhandle), Lake Meridith, and the Kwahadi Museum.
The Contenders
11
Waco
The only good thing about this place is the Zoo and the Lake. Everything else (incl. Baylor) sucks.
12
Tyler
It's growing so fast, but still has that hometown feel!
Haven't been here.
13
Arlington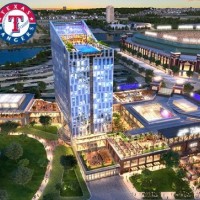 Boo. Besides the theme parks and sports stadiums, this city is kind of backwards on everything else.
14
Conroe
Conroe is in Montgomery County, a county that voted for segregationist George Wallace in 1968, even if Texas didn't at that time. That tells you something, and if you're Black or Asian, don't bother stopping in Montgomery County, Texas, and if you happen to pass by it, drive at speed limit. You don't want to deal with the police, or it's strongly racist denizens.
Although the county is extremely conservative, Conroe really never bothered me much. There is a nice hotel there on the lake.
15 Trophy Club
16 Spring
17 Southlake
18 Colleyville
19 Tomball
20 Paris
21 West University Place
22
Grapevine
Good place for family friendly vacations at Great Wolf Lodge. The Peaceful quiet suburban atmosphere contrasts with the massive Gaylord Hotel and Resort (I would go there just to visit) and Great Wolf Lodge Resort.
There is more to do in the Grapevine City limits than most of America's cities over 300,000 people...
Awesome little town, lots of trees, next to a scenic lake... Still close enough to Dallas to work
23 Mineral Wells
24 Fulshear
25 University Park
PSearch List