Top 10 Best Cities In the Balkans
The Top Ten
1
Belgrade, Serbia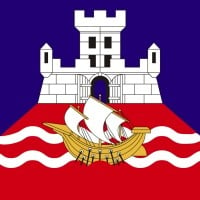 Belgrade, the capital of Serbia, lies at the confluence of the Sava and Danube rivers. The city has a rich history reflected in its architecture, including the Belgrade Fortress and St. Sava Temple. Belgrade's bustling nightlife and vibrant music scene contribute to its dynamic atmosphere. Kalemegdan Park offers green spaces and historical monuments, while the Ada Ciganlija island on the Sava River... read more
I've been to all major cities in Europe, but none of them were like Belgrade, Serbia. That city is just an outstanding place to visit. Its architecture is a vibrant fusion from modern, historic, classic, a bit of an Oriental, all the way to the large(in volume) buildings from the period of socialism. I would also highly recommend to everyone to visit any of Belgrade's cafes, bars, pubs, discotheques and night clubs, they're probably among the best ones in the world. If you're into ethnic cuisine, Serbian food is finger licking good, tons of meat, cheese, awesome stews, etc. People are so friendly, the youth speaks impeccable English, so I don't see any boundaries for any of my fellow Americans. Whoever comes visit this city, won't regret it!
Belgrade is one of the largest cities in that part of the Europe. Night life is second to none with beautiful people, amazing food and hospitality you would not find anywhere in the world. For us who are coming from the USA and Western Europe, the prices are extremely affordable. Almost all young people you meet on the street speak English so that is a plus! Speaking of young people, girls in particular are just beautiful and trust me they are not vegetarian. They eat "pljeskavica, cevapi" and still somehow manage to look skinny and beautiful. They are so easy to get along with but don't expect to get them to bed first night this will NEVER work. Their brothers, cousins are extremely protective and will defend their honor. So all in all what else would you want? Great food, girls, rich history, extremely kind people especially if have some Slavic blood in you so use that card! You must visit Belgrade if you are in this neck of the woods.
2
Sofia, Bulgaria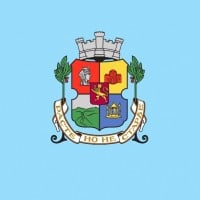 Sofia is the capital and largest city of Bulgaria, located in the western part of the country. Founded thousands of years ago, it is one of the oldest cities in Europe with a rich history reflected in its diverse architecture, including Roman, Ottoman, and Soviet influences. The city is known for its vibrant arts scene, hosting various cultural events, museums, and galleries. It serves as Bulgaria's... read more
Great for business opportunities, culture, history and nightlife. Great hiking nearby! Pollution is pretty bad though.
In Sofia meets east and west, which makes the city charming, romantic, cosy and vital at the same time.
The most beautifull city. It is romantic, charming, sweet and vintage. The people are friendly, the nightlife is fantastic.
3
Athens, Greece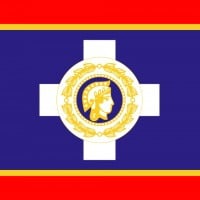 Athens is one of the big romantic cities. When you are in Athens, you can feel the ancient spirit, with the greatest monuments of the western civilization, you can walk in Plaka, under of the Acropolis, with the neo-classic buildings around... But more, you can do everything you want in big modern city today. Athens has one of the greatest nightlife in Europe, that never stops, big clups (for straight, gay and... S&m!, a lot of nice bars, coffee places and incredible people... Trust me!
Actually, Istanbul is the largest city in the Balkans, but if you consider it as a non-balkan city (because the biggest part of the city is in Asia) then, indeed, Athens is the largest city in the Balkans.It also has a variety of means of public transport, like a subway, tram, suburban railway... (I live in Athens)
Athens is far larger and ritchest of all the other balkan cities plus its mediterranian atmosphere and seafront. So I think it's the most exciting city in the area with the most things to see and do.
4
Tirana, Albania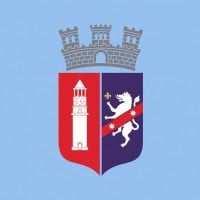 Tirana is the capital and largest city of Albania, located in the central part of the country. Known for its colorful Ottoman-, Fascist-, and Soviet-era architecture, the city is a blend of different cultural influences. Tirana serves as the economic, political, and cultural heart of Albania, housing key institutions such as the government and the University of Tirana. Skanderbeg Square, the central... read more
Especially on the last 2 years, Tirana has shown it's contemporary orientation in architecture and cultural art. It is alive, very clean and it is becoming the greenest city in Balkans.
Absolute Magical. It is a mix of modern and inspiring young people with tons of hope but with strange and interesting remains of absolute communism.
Friendly people, great buildings, modern building, great night life, a lot of parks.. It's the best city in the region.
5
Skopje, Macedonia
In 1963, a huge earthquake destroyed 90% of the small town of Skopje. After that, the Yugoslav Government will big help from countries from all over the world build a new city for 300.000 people. Until 1990 it grew to a city with half mil. And since it became a capital of independent Macedonia in 1991, it gained another 300.000 which gives a number 800.000 living in the city nowadays plus another 200.000 daily workers and visitors from Macedonia and Kosovo. With it's total 1.000.000 people, it's a modern city, with many new boulevards, administrative buildings, shopping malls... And you can steel feel the old culture in the old part of the city. A city where Orthodox, Catholics and Muslims all living together under one roof. All in all, nice city to live, work, study, party,... In, and visit as well...
Well Skojpe as a balkan city, has probably the best infrastructure because is the newest of all, built just after the 1963 earthquake. Accept that it is one of the few places in the world where cristians and Muslims live together in peace. Night life, shopping centers, good food and wine. Also it is the cheapest city to live in the balkan
6
Sarajevo, Bosnia and Herzegovina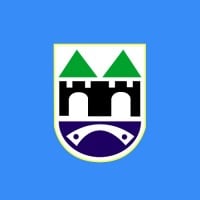 Sarajevo is the capital of Bosnia and Herzegovina, situated along the Miljacka River. The city is famous for its cultural diversity, often referred to as the "Jerusalem of Europe" due to its mix of Islamic, Orthodox, Catholic, and Jewish influences. It was the host city for the 1984 Winter Olympics but is also remembered for the lengthy siege it endured during the Bosnian War. Sarajevo has been undergoing... read more
Represents the essence of the Balkans: East meets West. A rich mix of architecture and the place I want to be!
Wonderful people and unique cafe-places, relaxing and enjoyable, suffer a lot but re-building...
Definitely the best city combined with the most kind and welcoming people.
7
Istanbul, Turkey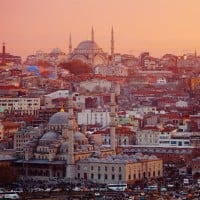 Istanbul, formerly known as Byzantium and Constantinople, is the most populous city in Turkey and the country's economic, cultural and historic center. The city straddles the Bosphorus strait, and lies in both Europe and Asia, with a population of over 15 million residents, comprising 19% of the population of Turkey. Istanbul is the most populous city in Europe, and the world's fifteenth-largest city... read more
Well, I think the best place to live should be chosen not only for its comforts, because in the balkans there is still a strong racist behaviour in most of the top list towns... And I think the best place where every balcan citizen could live it's Istanbul. Unfortunately I wouldn't fell comfortable live in Athens or Belgrade, even if they are some magnificent cities (I think so because I've visited them). And this is truly a shame for all the balkan population.
Istanbul is the heart of the world. You can see the transition of culture, Islam, Oriental to modern as well as in any other city. Istanbul is the largest city in Europe. This makes also a strong impact on the economy. People in Istanbul are very friendly and the whole city is like a huge family. There is goodness and love between all people. This is ISTANBUL.
If you did not visit Istanbul, you did not see the world. In other words, if you are a eager traveler like me, without Istanbul world is not complete.
8
Zagreb, Croatia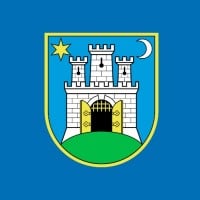 Zagreb is the capital and largest city of Croatia, situated in the northwestern part of the country. The city is known for its historic architecture, particularly in the medieval old town, as well as modernist and socialist structures. It's a hub for Croatian culture, featuring numerous museums, galleries, and theaters. Zagreb is also a significant center for commerce and governance in Croatia, hosting... read more
Here are some of my points:

Zagreb:

Cleaner and calmer
Better opportunities for career
Closer to the coast and sea
Closer to central Europe
A lot of natural diversity in nearby like seaside, islands, mountains, caves, rivers, lakes
In European Union, easy to cross the borders to other European countries.
Clean, Mirogoj Arcades are great, Zagreb cathedral is so nice. Public transportation is great! I heard that they will built metro in 2017. I was there and I love that city. Greetings from Austria
I live in Zagreb and its best city in Balkans to me. You can see a lot of things and a lot of history museums.
9
Novi Sad, Serbia
Downtown looks really nice. A lot of good looking old architecture like churches and houses.
A lot of interesting museums and a beautiful fortress right next to the blue Danube.
The Danube shoreline is also on of the most beautiful places to see, especially at a warm summer night, so you can see all the little restaurants and their light.
A wonderful city with beautiful and positive people. The position of the city is perfect. It has the Danube, sand beaches, beaufifull fields, hills and forests around it. You can do almost anything in Novi Sad.
Large enough and urban city with beautiful architecture and large streets on the blue Danube river with the second largest fortres in Europe, Petrovaradin. Simple this is family city.
10
Bucharest, Romania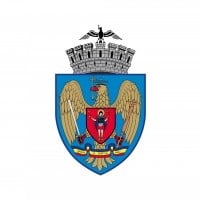 Very nice historical buildings..
The Contenders
11
Thessaloniki, Greece
Thessaloniki is by far the most beautiful and lively city in Balkans! It has the best night life (bouzoukia, clubs, bars), the biggest university in the Balkans with 70000 students (totally 110000 including the other 2 universities of the city). It has a renovated coastline, people can walk there all day and night, the old city with its fortification, many monuments from ancient greek, roman, byzantine, ottoman and modern greek times and plenty of museums. Its cuisine is magnificent with many restaurants, bars and bistros with greek and international foods. People are very friendly and helpful to the tourists. Also, Thessaloniki's girls are by far the most beautiful in Greece!
For large-cities lovers, I think it is a very good destination, as it is the 5th largest city in the Balkans! Also, when it comes to romance, it is often called 'the city of romance and love'. Its romantic streets make Thessaloniki an ideal destination for couples! Just visit Ano Poli (the Old City) and its romantic streets by night, and you will understand what I mean!
12
Banja Luka, Bosnia and Herzegovina
Awesome girls and food
13
Dubrovnik, Croatia
This place is so beautiful. The place looks very Italian. I don't like the name. The Italian name Ragusa is a lot better.
14
Plovdiv, Bulgaria
It's wonderful. Lots of fascinating excavation work in the middle of downtown, without any disruption of modern commerce (hotels, stores, restaurants, etc.) And the excavations are not only from Roman times but also from Thracian times (contemporaneous with Ancient Greece) and earlier. Much pleasanter than Sofia (which is not bad by any means but rather shabby around the edges). It's about the only place in Bulgaria I saw that was not in the economic doldrums. The people are friendly and the food is fantastic.
If you are looking for a cultural city break then visit Plovdiv and be inspired. Famous for its enormous historical heritage, tangle of quaint cobbled streets of the Old town and the iconic Roman theatre, Plovdiv is the oldest continuously inhabited city in Europe. Its Old town is an open-air museum, situated on the three hills of the ancient Trimontium. Enjoy the local café-culture and Mediterranean laid-back, leisurely lifestyle.
15
Ljubljana, Slovenia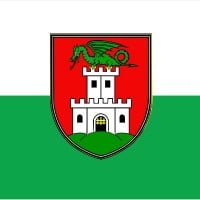 Ljubljana is the capital and largest city of Slovenia, nestled along the Ljubljanica River. The city features a blend of Baroque, Renaissance, and modern architectures, symbolized by landmarks such as the Triple Bridge and Ljubljana Castle. It's known for its environmental initiatives, including a focus on sustainable public transport and green spaces. Ljubljana is a lively city with numerous festivals,... read more
Most beautiful small city in the whole of the region, even if a bit out of the balkans, still by far the nicest even from the balkans.
Is not about how big you R. Is about how big is your heart. Ljubljana has great heart.
Our beautiful Slovenia and capital Ljubljana!
16
Vushtrri, Kosovo
Quite a small town however is the oldest settlement in Kosovo. It has historical monuments, such as the Vojinovica Bridge, the Ottoman Hammam and the Kalaja Castle.
Outside the town is the beautiful river of Sitnica along with scenic fields and countryside. Furthermore it is an Islamic town holding one of the Largest mosques in the Balkans, I. E Central Mosque. It is known for having lots of nice cafe's along with small boutiques and souvenir shops. In my opinion it is probably the best looking town in Kosovo.
Friendliest and most religious place in kosovo.
Good history about the town too!
17
Korce, Albania
Best town actually, small cozy and fashion. Lots of fiesta, nice food, plenty museums and nice people.
Beautiful parks and buildings. Traditional architecture.
18 Varna, Bulgaria
19
Nis, Serbia
Coolest city in Serbia
20
Burgas, Bulgaria
Westest point of Black sea. Sea, Lakes, small island. Good weather. Long beach. Charming Sea garden. Adorable girls. Most romantic city. Artistic!
21
Pristina, Kosovo
Best city in balkans, best machiatto in the world according to yahoo, great food, great nightlife and most friendly people in Europe
22
Ruse, Bulgaria
Never a state capital, this city on the Danube encompasses all the history of the region: the Roman times, the medieval heritage, the Turkish occupation, the European modernisation, the Communist era.
Az Nobel prize laureate Elias Canetti wrote: "Anything I subsequently experienced had already happened in Ruschuk".
Nice atmosphere throughout. Check out the cafes in the center, walk along the main streets with beautiful Seccession architecture, feel the borderline between the East and West. You won't regret it
A place where you can feel the freedom, the spirit of the old times and modern culture or just to take a walk on the bank of the Danube river - Ruse has it all.
23 Kragujevac, Serbia
24
Bitola, Macedonia
My Bitola is the most European City in Macedonia, also Bitola have 100.000 population with Metro 125.000
Bitola is second largest city in Republic of Macedonia. Bitola have the best night life in Macedonia and 90% of electricity in Macedonia originated and made in Bitola.
It used to be one of the biggest in the balkan hundred years ago and main balkan center in Ottoman empire, so it has a lot of ottoman and antique architecture. On the other hand it is a good place to visit in winter because of the nearby ski-resort.
Most European City, it's got the korzo which is amazing. Hidden Jewel and very affordable.
25
Kotor, Montenegro
Kotor has great beaches, as it is in the Gulf of Kotor. It also consists of towering mountains that can be visible from anywhere in the quaint, yet lively, town. The area is very safe, and the locals are almost all welcoming. Not to mention, it's very close to Dubrovnik!
PSearch List