Best Cities In Romania
The Top Ten
1
Brasov
There are lots of very pretty prostitutes to be found in "Downtown" club, Brasov.
I come from Mangalia, Constanta, but Brasov is my favorite. It has the biggest Waterpark and you can go there even in rainy days since it's basically a building :D
2
Cluj-Napoca
Easily the best Romanian city. Some tourists prefer Brasov and Sibiu because these cities are more appealing visually, but Cluj is more interesting and has a very diverse architecture and a cosmopolitan vibe. It is a very young city due to its huge amount of students and it hosts a huge amount of festivals. Do not be deceived by the heavy traffic and let yourself be immersed in the historical yet modern atmosphere of the city. Some landmarks which you should definitely check are Saint Michael's Church, Statue of King Matthew, The National Theater, the Bannfy Palace, the statuie of Saint George killing the dragon and, last but not least, the two most charming places : the Cetatuia hill which offers you a mesmerizing panoramic view over the city and the cobbled streets of Museum Square, an area full of beautiful terraces and cafes.
An amazing city which is often overlooked by tourists but it has something for everybody : a great and very diverse architecture ( including two Gothic churches, a Baroque palace, great statues, The Twin Buildings built in the Austro-Hungarian era ), a vibrant student life, many festivals including TIFF and Untold, lots of job possibilities ( especially in IT ), amazing parks ( don't miss the Central Park or the Cetatuia ). The best Romanian town!
They had the cleanest air 2019! Surely they should be first...
A great city with beautiful landscpaes and beautiful historical buildings.
3
Bucharest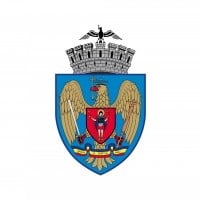 Is one of the worst. Dirty, polluted and way to much traffic. Lets not forget the (poor) stray dogs or kitties, nobody cares (authorities or just people). I saw o horse ones super skinny that I got scarred. And I can not forget the parks too. The parks are for relaxation people not garbage bins (does anyone see the garbage I see around the benches or hidden in bushes? ). Are people in Romania fined for littering? I won't recommend Bucharest. Is pity because the nature is gorgeous. You do have a beautiful and diverse nature but...
4
Timisoara
I've been to this town 12 times in 10 months. I have never seen sexier weman than in timisiora. These girls are smart, sexy, and know what they want. Definitely worth visiting.
5
Craiova
One of most open minded cities in romania with a lot of cool young people
I love this city!
6 Iaşi
7
Oradea
Small cities, but cosmopolite, with rich people.
One of the best!
This is my city. It's small but who cares when there are parks,a lot of swimming pool it has a forest nearby, a lot of restraurants, shops
8 Ploiesti
9
Pitesti
Is mostly a moden city very developed because off automotive industry. Main Dacia Renault plant is located here. People speak fluently english and french.The pubs and resto are nice and safe.1 bootle off beer 1,5 euro medium price. Nice girls too.
10
Constanta
Nice beach - go to Mamaia. It's the summer hub of Romania. Very sexy young people.
The Contenders
11 Targu Secuiesc (Kezdivasarhely)
12
Sibiu
The costumes there are simply beautiful. Not to mention how cozy the city can get during the summer! It. Is. Awesome.
Clean, Safe, Friendly. Was a cultural capital of Europe a few years ago. A gem in RO, the best city to live in.
Most underrated city in Romania for sure.
13 Targu Jiu
14
Zimnicea
It's fine if you want a close view to Bulgaria.
In other cases,it's still pretty good.
15
Piatra Neamţ
Beautiful city, close to many landmarks of national importance.
16 Sighișoara
17
Suceava
Suceava is a nice city and restaurants are nearby and cheap. No obese people especially when there is a McDonald's.
18 Galați
19 Sinaia
20 Deva
21
Târgu-Mureș
By far the cleanest city in Romania, appreciated by it's residents as well as by the neighbouring cities and counties. Fortunately, not a big attraction for the mainstream tourist. Well preserved medieval citadel in the middle of the city, plenty of beautiful baroque buildings, excellent restaurants and pubs. 100% safe. It is, probably, the only city in Romania without any type of gangs. Gypsies and beggars are not allowed in the city by the City council and the local police (this is unofficial but true)
22 Baia Mare
23 Arad
24 Dragasani
25 Brăila
PSearch List