Top 10 Most Californicated Cities in the United States
The term "Californication" has been used to describe urban Californian transplants affecting the culture in other cities. With California failing and becoming like the Rust Belt, this trend is spiking. Many longtime residents of these places don't identify with the new culture that's being brought to these cities. Note that the transplants don't have to be Californian because New York and Massachusetts are in similar situations.

While often disliked, the population increase is mostly people who are upper middle class and above, which brings in more startups. These places will have fast growing economies. Another demographic group is people who recently graduated college and can be employed easily because even Philosophy majors can be freelance writers.

Common negative traits of these places include the population of these cities also moves towards the political left and authoritarianism due to there being more residents and college students. This is reflected in the decreasing percentage of religious residents and more Antifa activity.

The Top Ten

1 Denver, Colorado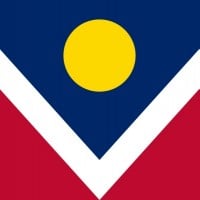 Denver, officially the City and County of Denver, is the capital and most populous municipality of the U.S. state of Colorado.
While Colorado was considered a swing state before 2016, it's now solidly Democratic. Denver has grown 22.5% since 2010 (2020 numbers), and Joe Biden won the city, carrying more than 75% of the votes. Colorado, although still a good state, needs to maintain its libertarianism, especially economically. The Colorado minimum wage is $12.32 per hour, which is $12.32 more than it should be, and $5.07 more than what is federally mandated.
Colorado residents love to complain about transplants, and even I say it's full, without ever living there.
This has more weed than an abandoned garden.
2
Austin, Texas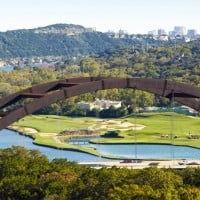 Texas is known to be a Republican stronghold, but many of the cities are heavily Democratic, particularly Austin. Austin is known to be the hipster enclave that doesn't resemble the rest of the state. It's also worth mentioning that Austin hasn't had a census where the population grew by less than 20% since 1920. Travis County voted 46.9% for Bush in 2000, but they voted for Joe Biden by 71.4% in 2020.
3
Atlanta, Georgia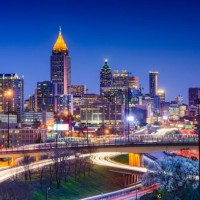 You know Los Angeles is failing when HOLLYWOOD is being taken away from LA. And it is moving to Atlanta. So many celebrities will go to Atlanta, which will bring poor people who want to be famous too. Atlanta has grown by over 20% from 2010 to 2020, which is a sign of Californication. It is also one of the most solidly Democratic areas in Georgia, which is reflected in the voting patterns of both Fulton and Cobb Counties.
4
Salt Lake City, Utah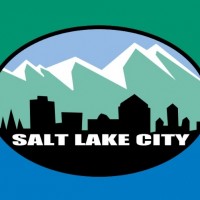 Utah is known to be a conservative (not necessarily Republican, though) stronghold, but some of the cities lean Democratic, particularly Salt Lake City. Salt Lake City is known to be the hipster enclave that doesn't resemble the rest of the state.

Now, to write something more original, Salt Lake City is another city in the Silicon Slopes. As discussed, this is a growing tech region that goes from Provo to Ogden. Vivint, Ancestry, and even TheTopTens are Silicon Slopes businesses.
5
Boise, Idaho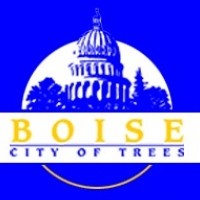 People in Northern and Western Idaho love complaining about Californians moving to Boise. Common developments include rising rents, as well as the changing politics of Ada County. More than 60% of residents voted for George W. Bush in 2004, while only 50.3% voted for Trump in 2020. There is always population growth here, as it has never been below 10% since 1960.
6
Phoenix, Arizona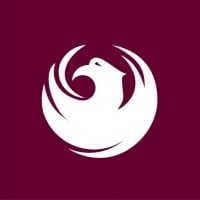 Phoenix is the capital and most populous city of Arizona, with 1,626,000 people. It is also the fifth most populous city in the United States, and the most populous American state capital, and the only state capital with a population of more than one million residents.Phoenix is the anchor of the Phoenix ...read more.
While Maricopa County remains rather Republican, there are some California-related issues in Phoenix, and Arizona as a whole. 2020 was the first election in which the Democratic Party won Maricopa County since 1948. Traffic is getting worse, and Phoenix is continuing to implement San Francisco/Los Angeles - like zoning laws, which is driving up prices, and not allowing tall buildings where they need to be.
7
Provo, Utah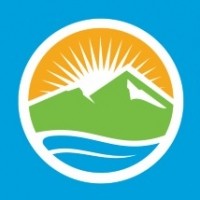 Shoot straight with me, what is there to dislike about this city? Don't tell me anything about the religion just because Latter-Day Saints are, on average, richer than most people.





The correct answer is that there is absolutely nothing wrong with the Provo area. And when there is absolutely nothing wrong with a city, people from California will notice it, and then move in. A few examples: The public schools are above average, the wages are high, and the crime is among the lowest in the nation. It is no surprise that this is in a region known as the Silicon Slopes, which is known for a booming tech scene.
Furthermore, there was an over 20% decrease in votes for the Republican party in Utah County between only two elections, 2012 and 2020. So this area's great stats have clearly been noticed.
8
Nashville, Tennessee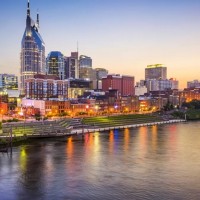 Nashville is known for Country Music, but it voted for Biden by over 60% in 2020, which are thought of as incompatible with each other. This is contributing to Tennessee leaning more Democratic each election. There is a lot of gentrification in Nashville, particularly around the northeastern neighborhoods, which is common in quickly growing cities. Housing prices are also higher here than the national average, even though Tennessee doesn't impose as many unfair regulations, so the quantity of housing demanded is very high.
9
Reno, Nevada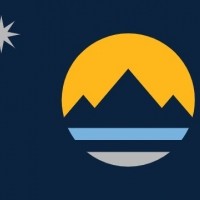 Being so close to California, it has become a popular relocation spot for Californians who want lower living costs. This influx of wealthy residents has increased the cost of living, but crime has fallen a lot. Like Nashville, there is significant gentrification in Reno, particularly in the Northeast, where the University of Nevada - Reno is located. This may stop soon, however. As a western city, Reno has significant boundaries to growth, which are commonly referred to as mountains.
10
Portland, Oregon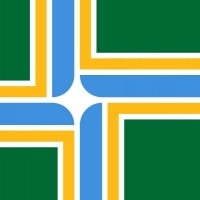 Portland is the largest city in the U.S. state of Oregon and the seat of Multnomah County. It is a major port in the Willamette Valley region of the Pacific Northwest, at the confluence of the Willamette and Columbia Rivers.
The Contenders
11
Seattle, Washington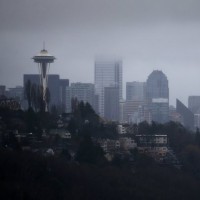 Seattle is a seaport city on the west coast of the United States. It is the seat of King County, Washington.
I live in California and would love to live in Seattle, Washington when I'm an adult someday, especially because the weather up there is perfect for vampires like me.
12
Dallas, Texas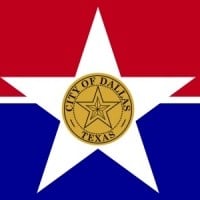 13
Miami, Florida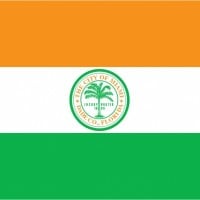 Miami, officially the City of Miami, is the cultural, economic and financial center of South Florida. Miami is the seat of Miami-Dade County, the most populous county in Florida.
Florida is still pretty good, but the red tape on Miami's housing market is getting pretty close to that of California. As a result, the prices have increased due to stunted supply, which is one of the most common complaints about people moving in.
14 Lexington, Kentucky
15 Indianapolis, Indiana
16
Houston, Texas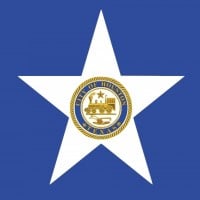 Houston is the most populous city in the U.S. state of Texas and the fourth most populous city in the United States, with a census-estimated population of 2.312 million in 2017. It is the most populous city in the Southern United States and on the Gulf Coast of the United States.
BAdd New Item