Directors with the Best "Top 3" Movies
NK1998
The Top Ten
1
Steven Spielberg - Raiders Of The Lost Ark, Schindler's List, Jurassic Park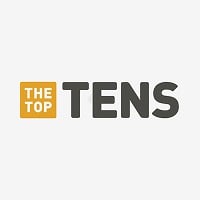 Steven Allan Spielberg is an American director, producer, and screenwriter. He is considered one of the founding pioneers of the New Hollywood era, as well as being viewed as one of the most popular directors and producers in film history.
Should be number 1 - WinchesterGirl26
Jaws, Raiders of the lost Ark, Jurassic Park
Best on every list!
I love all of those movies😘
V 2 Comments
2
Quentin Tarantino - Reservoir Dogs, Pulp Fiction, Kill Bill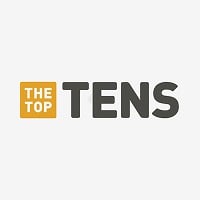 Quentin Jerome Tarantino is an American film director, writer, and actor. His films are characterized by nonlinear story lines, satirical subject matter, an anesthetization of violence, extended scenes of dialogue, ensemble casts consisting of established and lesser-known performers, references to popular ...read more.
Kinda disagree here. Can't disagree with Pulp Fiction being one of his best movies. But Django Unchained is also very popular. I think its more popular than Kill Bill. Plus Inglourious Basterds also deserves to be here. - zxm
Inglourious Basterds>Kill Bill - BeatlesFan1964
Kill Bill sucks and is nowhere near as good as the other two. Maybe Jackie Brown should have taken KB's place instead. - Mrveteran
3
Martin Scorsese - Taxi Driver, Raging Bull, Goodfellas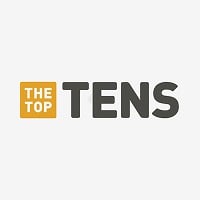 Martin Charles Scorsese is an American director, producer, screenwriter, actor, and film historian, whose career spans more than 53 years. He is best known for directing films such as Mean Streets, Taxi Driver, The Last Waltz, Raging Bull, The King of Comedy, After Hours, The Last Temptation of Christ, ...read more.
I think this man should be #1 because I don't think he's made a single movie that was bad, at least not as far as I know - Mcgillacuddy
Yes these are his best movies. But I enjoyed The Departed and Shutter Island more than these movies. - zxm
4
Stanley Kubrick - 2001: A Space Odyssey, A Clockwork Orange, The Shining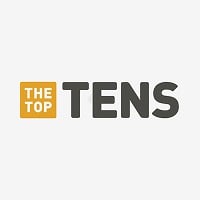 Stanley Kubrick was an American film director, screenwriter, producer, cinematographer, editor, and photographer. He is frequently cited as one of the greatest and most influential directors in cinematic history.
Full Metal Jacket and Spartacus are also very famous. - zxm
Barry Lyndon>Shining - BeatlesFan1964
Eyes Wide Shut is his second best in my opinion, after ACO. An excellent tale of psychological and philosophical complexity, but maybe it is too European to be considered one of his classics on a worldwide scale. It is based on Arthur Schnitzler's "Traumnovelle", and even though the setting was changed to America of the 90s, it is a very faithful adaption. Schnitzler was the frienemy of Siegmund Freud, and you can easily see his influence in the work. - Martin_Canine
5
Christopher Nolan - The Dark Knight, Memento, Inception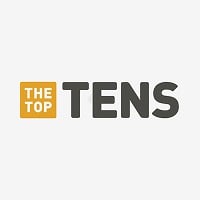 Christopher Edward Nolan is an English film director, producer, and screenwriter who holds both British and American citizenship. He is one of the highest-grossing directors in history, and among the most successful and acclaimed filmmakers of the 21st century.
Most of his movies are good. This man thinks before making a movie. - zxm
The Prestige, Interstellar and The Dark Knight Rises were also good. - zxm
6
Alfred Hitchcock - Psycho, Vertigo, Rear Window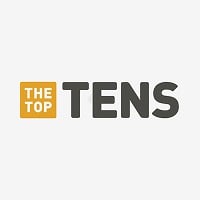 Sir Alfred Joseph Hitchcock, was an English-American film director and producer, at times referred to as "The Master of Suspense".
Psycho's been his best movie no doubt in it. But The Birds and Rebecca are also very famous movies of his. - zxm
In my opinion, Rebecca is his second best movie after Psycho. It may not be a crime movie, but the pressure put on Mrs. de Winter by Ms. Denvers' obsession for Rebecca gets more and more intense throughout the movie until you start feeling claustrophobic. It starts off as a Cinderella story and turns darker and darker each minute. - Martin_Canine
7
Robert Zemeckis - Forrest Gump, Back To The Future, Who Framed Roger Rabbit
Can't argue about Forrest Gump and Back To The Future. But tie between Cast Away and Who Framed Roger Rabbit. - zxm
8
James Cameron - Terminator 2, Aliens, Titanic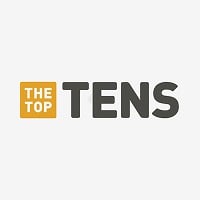 James Cameron is a Canadian film director, producer, screenwriter, and deep-sea explorer. He is best known for his films, The Terminator, Aliens, Terminator 2: Judgement Day, Titanic, and Avatar. He is also the third person in history to reach the bottom of the Mariana Trench, the deepest part of the ...read more.
NaWh, Aliens, Terminator 2, True Lies - VideoGamefan5
9
David Fincher - Fight Club, Seven, The Social Network
This man seems incapable of making a terrible movie (I don't count Alien 3 because Fincher disowned it). I loved Fight Club and Gone Girl.
Gone Girl, Zodiac, The Curious Case of Benjamin Button, The Game are also good. - zxm
10
Edgar Wright - Shaun of the Dead, Hot Fuzz, the World's End
I absolutely adore Shaun of the Dead. One of my all-time favorite comedies. And Hot Fuzz was also really really good. Still have to see the World's End but I expect it to be good too. Edgar Wright is just a genius. - cjWriter1997
The Contenders
11
Brian de Palma - Scarface, Carrie, the Untouchables
Blow Out, Body Double, Carlito's Way - BeatlesFan1964
12
The Cohen Brothers - Fargo, The Big Lebobwski, No Country for Old Men
It's "Coen", not "Cohen". - BeatlesFan1964
Yes, these are their most famous movies. But Inside Llewyn Davis and True Grit were amazing too. Especially True Grit. Blood Simple and Miller's Crossing were also good. - zxm
13 Ki-Duk Kim - Spring, Summer, Fall, Winter... and Spring, 3 Iron, Samaritan Girl
14 Frank Capra - It's a Wonderful Life, It Happened One Night, Mr. Smith Goes to Washington
15
Woody Allen - Annie Hall, Vicky Cristina Barcelona, Manhattan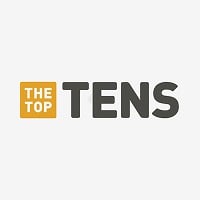 Heywood "Woody" Allen is an American actor, comedian, filmmaker, playwright and musician, whose career spans more than six decades.
Annie Hall, Crimes and Misdemeanors, Manhattan - BeatlesFan1964
16
Roman Polanski - Repulsion, Chinatown, Rosemary's Baby
Hmm, I think The Pianist is more famous than Repulsion and considered as one of him greatest movies. - zxm
17 Ingmar Bergman - The Seventh Seal, Wild Strawberries, Persona
18 Howard Hawks - The Big Sleep, His Girl Friday, Bringin' Up Baby
19
Akira Kurosawa - Seven Samurai, Rashomon, Yojimbo
Ikiru>Yojimbo - BeatlesFan1964
20 Billy Wilder - Some Like It Hot, Sunset Boulevard, the Apartment
BAdd New Item
Recommended Lists
Related Lists

Top 10 Bad Movies by Good Directors

Greatest Movies by Big-name Directors

Top 10 Underrated Movies from Acclaimed Directors

Top Ten Good Movies Made by Bad Directors

Greatest Movies Directed by Canadian Directors
List Stats
100 votes
38 listings
287 days old

Top Remixes

1. Quentin Tarantino - Reservoir Dogs, Pulp Fiction, Kill Bill
2. Martin Scorsese - Taxi Driver, Raging Bull, Goodfellas
3. Steven Spielberg - Raiders Of The Lost Ark, Schindler's List, Jurassic Park

NK1998
Posts
Error Reporting
See a factual error in these listings? Report it
here
.