Best Disney Channel Shows (2011 - 2012)
Best Disney Channel shows that were being filmed in 2011 or 2012. Feel free to add new shows.

The Top Ten

1 Gravity Falls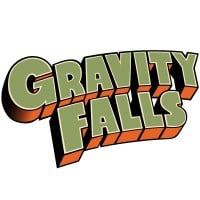 Gravity Falls is an American animated television series produced by Disney Television Animation that first aired on Disney Channel, and then on Disney XD from June 15, 2012 to February 15, 2016. The series follows the adventures of Dipper Pines and his twin sister Mabel in the fictional town of Gravity ...read more.
This show is one of the best cartoons on Disney Channel. No, wait I mean show on Disney Channel. No I mean cartoons on the television! It has great characters, awesome animation, and the best plot! It should be at #1 right now. This show has the funniest jokes made for both children and adults. Good Luck Charlie and Austin & Ally should be below #10, but NO. 10 year olds invade the internet and vote for them because some of the characters are "cute". Get real. Having a cute character doesn't make a show good. Gravity Falls has cute characters like Mabel and Waddles. Put this show at #1!
This show is underrated. I would say a whole lot but I hate typing too much, so I'll just say that the characters are totally relatable, especially the Mystery Twins.
Dipper- Trying to be mature
Mabel- A bowl of silliness but at the same time serious
Wendy- A teen who seems laid back but is "totally stressed out, 24/7. Have you MET my family?! "
Grunkle Stan- A scammer and shoplifter but full of laughs and also cares about the twins
Ford- Actually, I'm not gonna spoil it for those who haven't watched it so forget I ever said the name Ford!
Gravity falls is honestly the best show on disney channel. How can you not love it? There is new mystery every episode. The show is hilarious and will put you at the edge of your seats every time. The characters are hilarious! This show doesn't even compare the the awful show shake it up, now that is the all time WORST show ever! I absolutly love gravity falls and I hope that it NEVER ends, in my opinion this show should be number one on the best show chart
Best show on Disney ever! I love the characters. You have to love them! Mabel is hilarious and amazing, dipper is relatable with his problems about being a kid, every episode brings humor, adventure, and a great lesson. If you haven't seen this show, YOU NEED TO. Topped off by great voice acting and an awesome theme song, how is this #5?
2
Austin & Ally

Austin & Ally is an American teen sitcom that premiered on Disney Channel on December 2, 2011, and ended on January 10, 2016. The series was created by Kevin Kopelow & Heath Seifert, the writers and producers of the Disney Channel sitcoms Sonny with a Chance and Jonas.
Ugh this show us extremely annoying. It has unlikeable stereotypical characters. Every joke they make is unfunny, and it gets repetitive. The characters are the WORST I've ever seen. Austin is the stereotypical pop singer, Ally is the stereotypical "shy but not so shy" girl, Trish is the stereotypical lazy person, and Dez is the stereotypical idiot. Most of their jokes are mean spirited, and the show as a whole is bad for kids to watch. It shows them that people can get off scott-free for doing the wrong things. Why would anyone let their children watch this? By the way, if you disliked this, and you are under the age of 13, you are clearly a Ross Lynch fangirl. This show should NOT be #1 because a "cute" person is the main character in the show, or stars in it. This applies to Good Luck Charlie too. Gravity Falls should be #1.
I wouldn't go so far as to say that I personally enjoy this show, but I would definitely say that I'm glad it's on Disney. My younger sister watches the Disney Channel, and since she's been watching Austin&Ally she's gotten really interested in music and she's even started to try writing her own songs. She's only eight and the songs are about what you'd expect, but any show that can make kids really get interested in music like that definitely has my support.
Austin and ally is a awesome show! Its always has a good song that would never make you stop liking it, the dramatic and funny moments are great!

Ally is although a shy character but that is the best part of her! Good job Luara!

Austin played by Ross is a super fun and cool character, he makes me smile!

Then there is Trish, she can be quite selfish but... That's what makes the show so funny!

Lastly, Dez! He is so funny and silly! That's the best part of him!

I can't wait to watch more!
Austin and ally is a great show it very funny and the actors (Ross lynch), (Laura Marano), (Raini Rodriguez), and (Calum Worthy) are amazing at what they do. Every time the show is on I jump with joy and run to my T.V.. This show is NEVER boring I don't even watch T.V. until Austin and ally is on. It Romantic, Dramatic, Adventrous (Austin&Ally&Jessie) and a comedy. It has mainly all the themes. Austin and ally is a must watch for pre-teens and for all ages.
3
Good Luck Charlie

Good Luck Charlie is an American sitcom that originally aired on Disney Channel from April 4, 2010, to February 16, 2014. The series' creators, Phil Baker and Drew Vaupen, wanted to create a program that would appeal to entire families, not just children.
I love everything about this show. Especially Teddy and Charlie. I'm sorta like Teddy and Charlie's lines are so cute. All of the characters have one special thing about them that make them memorable. Amy loves to be in the spotlight, Gabe is the 'cool' one, PJ is a fun kind of dumb and childish, Charlie is cute and sassy, Toby is sweet and a new addition, Bob was a chubby guy who loses weight and is a 'Pesk Control Specialist', Teddy is the cute, smart, and all American teen kinda girl, Mrs. Dabney is the annoying, stubborn neighbor type, and Ivy is the wild, sassy, free spirited kinda girl. This is my favorite Disney show of all time I think. Even my parents and grandparents like this show out of all the other Disney shows. I love every part of it. It appeals to all ages. They are all great actors as well. I have heard about the original version called Love, Teddy. I don't know if it's true, but It's so weird for Disney.
HOW is this annoying sitcom above Gravity Falls? This show is almost as bad as Austin & Ally, and is filled with stereotypical characters. It is also filled with mean-spirited humor, which is unfunny, and cringe-worthy. If you are under 13 and voted for this, and also gave this comment a thumbs down, you need to learn that putting something cute in a show doesn't make the show good. Gravity Falls has great humor, amazing characters, awesome animation, and the best plot, unlike this piece of garbage.
I love this show because I like T.V. shows about family fun, and everybody on Good Luck Charlie has their own personality.

I wish Teddy was my big sister, she is so friendly, funny, caring, and she started doing Video Diaries to teach her little sister life lessons. Charlie is one of the cutest baby I've seen, and she is pretty smart too. Amy is crazily funny, even though she irritates Teddy sometimes. I have fun watching Gabe doing "evel" stuff.

I always enjoy watching Goos Luck Charlie.
I'm 11 years old, and I usually watch something like Nova. But Good Luck Charlie is one of the few shows that have nothing to do with how hummingbirds fly, and I love it. Its hilarious, and sweet and just plain amazing. I feel sorry for Toby though, as he doesn't really have as much of a character as Charlie, but overall, this show is just begging to be watched.
4
Wizards of Waverly Place

Wizards of Waverly Place is an American fantasy teen sitcom which ran from October 12, 2007 to January 6, 2012 on Disney Channel. The series was created by Todd J. Greenwald, and stars Selena Gomez, David Henrie and Jake T. Austin as three wizard siblings with magical abilities competing to win sole ...read more.
Wizards of waverly place is the best show ever. Selena Gomez is pretty, talented, and sings really good. Selena knows how to act her role as Alex Russo is really funny. It includes magic a wear wolf boyfriend and being lazy it entertains me because it includes romance best Disney Channel show ever. Austin and ally, good luck Charlie, ant farm, so random, shake it up are the worst shows ever none of them don't have talent like the amazing Selena gomez.
This is most best show ever. It good for family entertainment and entertains a little kid. This series is most safe but some language are inappropriate but it infrequent. Please don't remove this show on Disney Channel or Disney. This is the best show for good memories.
In my opinion, Wizards of Waverly Place is the most amazing show on Disney Channel. All the cast members work very well together and I really like Selena Gomez as Alex Russo. She is an amazing actress and does an amazing job portraing Alex and her personalility. Wizards of Waverly Place is AWESOME!
This might sound crazy, but Alex Russo's older brother is her boyfriend as well. - The Ultimate Daredevil, who has given out scores to the Disney Channel shows that were in the top 10s on the list of "Best Disney Channel Shows" and gave details why.
5
Jessie

Jessie is an American sitcom that originally aired on Disney Channel from September 30, 2011 to October 16, 2015. The series was created and executive produced by Pamela Eells O'Connell and stars Debby Ryan as Jessie Prescott, a small town Texas girl who moves to New York City to try to become an actress, ...read more.
I watched this show when I was 6 - 9 years old and it was my 3rd favorite Disney Channel show after Good Luck Charlie and Phineas and Ferb.
Jessie really is the best show of all time...I love Jessie because she is a great role model for young kids watching the sitcom and also in real life, her portrayal and kindness to fans...Debby is awesome...love her, and also the others, I really think that even though Jessie has ended, I'm quite glad that we've got Bunk'd, but it's not the same without Luke and Bertram, and especially Jessie! - Everyone's Favourite Nanny!
It is the best show on disney because singing episodes bore me and Connie kinda ruins it. Jessie needs to be over so random, and Coco Jones in real life is annoying. In a miranda cosgrove concert she made everyone screams to the top of hell for a poster of her! But they should replace Bertrum, he does nearly nothing besides pick on the children and Emma and say how much of a loser he is.
Jessie is the best show on Disney Channel. The characters are really funny and they each have their own unique personality. I especially like the Jessie, Luke, and Bertrum characters. The jokes are really funny and, so far, it is the only show where the main character does not have a singing career.
6
Shake It Up

Shake It Up (sometimes stylized as Shake It Up!) is an American sitcom that originally aired on Disney Channel in the United States from November 7, 2010 to November 10, 2013. Created by Chris Thompson and starring Bella Thorne and Zendaya, the show follows the adventures of CeCe Jones (Bella Thorne) ...read more.
I tried to like this show but the jokes are overused and instead of singing in every episode, they dance in every episode. What happened to Lizzie McGuire and Phil of the future? Also, why does high school appeal so much when people in high school don't watch?
This is the best show ever. I love it. After the last episode I was so sad. You have to see it if you don't you have no childhood so if you haven't go right now ps it's on netflix GO!
Shake it Up is just like every other show on this channel. Sometimes I don't even see how you can even tell the difference.
Such a stupid show and I am so glad they cancelled it! This show should have been called "Suck It Up" due to how much it SUCKKS!
7
A.N.T. Farm

A.N.T. Farm is an American teen sitcom which originally aired on Disney Channel from May 6, 2011 to March 21, 2014.
Another fact out of itself. Why the heck is A.N. T farm at eight place? It's so good! Should be at least top three considering that austin e ally is not so good of a show (really couldn't be at first place at all), this show doesn't have boring moments, it's not so innapropriate at all! (We know much kids watch these show whether there is romantic parts or not), AND China CAN sing, yeah, and there is still to come 'cause at 14, voice is still not mature as bridgit mendler's (what a goddess! ) It shouldn't be here.
It is funny and entertaining. The characters are interesting, and the show teaches too, with Olive, the brainiac. It is the funniest show I've seen. And the theme song is so catchy!
China Anne McClain is so pretty and one of the greatest child-teenage actress I've watched, the show is so funny and I love watching her!
Sierra McCormick is the most awesome girl on Disney and her character was great on A.N.T. Farm
8
Phineas and Ferb

Phineas and Ferb is an American animated comedy-musical television series. Originally broadcast as a one-episode preview on August 17, 2007 and again previewed on September 28, 2007, the series officially premiered on February 1, 2008 and ended on June 12, 2015 on Disney Channel, and follows Phineas ...read more.
Phineas and Ferb is supposed to be number 1, there's nothing better than this show, they're funny and creative. Candace of course with bad luck, until she became Mayor for the day but since Doofensmirtz made the Inator, good luck was bad luck.

Guy with the attitude is Buford. He's a bully that frenemies Baljeet. Baljeet is a Math Whiz that is so scared of failing a test on Math. Jeremy is Candace's girlfriend and an Episode featured Candace realizing that Jeremy was out with a girl. Luckily it was a boy so Candace had nothing to worry about. Susie is Jeremy's sister, she always does remind Candace that she is Jeremy's favorite girl. Stacy is Candace's best friend. There was and episode making Candace and Stacy mad at each other though. Jenny is another friend of Candace which is very Minor. She loves the pigeons so much. Isabella is some girl in the neighborhood that has a crush on Phineas. Perry, Phineas and Ferb's pet, he is also referred Agent P. Heinz Doofensmirtz is Agent ...more
How is this not ranked higher? It's creative, funny and one that adults and kids can watch together. It has enough pop culture references for adults not to get bored and it's a smart, well written show that isn't dumbed down for kids.
It's Awesome! I LOVE it but I'm amazed it was renued for a fourth season they are starting to run out of ideas, which does make the new episodes a lot more of a challenge and a lot more creative, I guess unlike good luck charlie the stars aren't getting any younger
This is a seriously awesome show. It should be 1st on the list! I love everything about it. It's very funny and creative. They're not afraid to be unique. Go Phineas and Ferb!
9
The Suite Life On Deck

The Suite Life on Deck is an American sitcom that aired on Disney Channel from September 26, 2008 to May 6, 2011. It is a sequel/spin-off of the Disney Channel Original Series The Suite Life of Zack & Cody.
Once the suite life of zach and cody ended, we all thought that it was going to be done so we stayed in bed all day everyday. But not until suite life on deck comes on. There is so many funny characters and so many funny, sad, happy scenes. We can connect ourselves with many of the characters and have a fun time. They have their own website to play games and they even had a movie! Both the twins get into tonsof trouble, mysteries, seeing family, and working at a job! I vote this show because they had so many seasons on "suite of Zach and Cody". But now they even have "suite life" on deck. " I'm Jasmine Castorena and I aprove this message.
This show was awesome I can't believe they stop this show, paisley (Debby Ryan) was my favorite character I always have loved Debby Ryan's acting I also thought that Cody and Zack and London and everyone else's acting was fabulous. what I think I liked most about the show is that they always have something new to show, weather its going to Paris or having the ship be flooded with water what ever the choose to show the show is always awesome and very detailed and funny.
I'm really sad that they cancelled the suite life on deck I used to watch it every day nonstop! I'm watching it right now on my T.V. for netflix and it's the I brake for whales episode. The suite life on deck is a great show and that's why I think it should be on the number one best Disney show list!
The suite life on deck is an amazing show! I watch it every day and still don't get tired of it. I love everything about this show! I'm really sad it's over!
10
Dog With a Blog

Dog with a Blog is an American television sitcom that premiered on Disney Channel on October 12, 2012, and ended on September 25, 2015. The series stars G Hannelius, Blake Michael, Francesca Capaldi, Stephen Full, Regan Burns, and Beth Littleford. The series was co-created by Michael B. Kaplan.
Dog with the blog is the most amazing show that is ever come out. They teach such good lessons in the show instead he's adorable who could not look at that face. Usually Disney Channel shows the kids are rude to their parents and the parents are supposed to be idiots. In the show the kids are only route to their parents not usually. And when they reach their parents and it's in a joking way. Ellen and Bennett/the parents or a little goofy and kind of idiots. But they don't let their kids treat them like garbage and they Are hilarious.
I think Dog With a Blog is funny. Stan is a very good friend to Avery. Tyler is funny. He is a good brother. He can be a little mean, like when he broke Avery's painting, but he pulls through. Chloe is silly. She has a good sense of humor. I like how the parents can forget her sometimes.
P.S. some people need to check their grammar and spelling. Just saying. Names should be capitalized and spelled correctly.
I grew up watching this show and I loved when it released new episodes! When I got home from school, I'd go on searching for Sponge bob, Gravity falls, Adventure Time, and Dog With a Blog! It's probably why I'm such a big dog person!
I used to love this show then looked back on it and realized how stupid it is I mean... a talking DOG?!? No.
The Contenders
11
Fish Hooks

Fish Hooks is an American animated television series created by Noah Z. Jones which originally aired on Disney Channel from September 3, 2010 to April 4, 2014. Twenty-one episodes were ordered for the first season.
I think this show I very inapropriate for kids and is very discusting I wish this show was never made!
What the heck is Fish Hooks? I've never heard of it.
12
Liv and Maddie

Liv and Maddie is a live-action Disney Channel sitcom that started on July 19, 2013, and ended on March 24, 2017. It is about two identical twin sisters named Olivia "Liv" Rooney and Madison "Maddie" Rooney (both portrayed by actress Dove Olivia Cameron; born in January 1996 as Chloe Celeste Hosterman) ...read more.
Liv and Maddie is a really good show! I know it's just the beginning of the season, but I can definitely tell that it's going to be one of my favorites!
I HATE this show! Liv is so annoying and is a little spoiled brat. I can not STAND her voice! She was a horrible sister in the first episode too.
I love Liv and Maddie! Dove Cameron is so talented and pretty! She might even sing better than Ariana Grande!
To the person who said Dove might be as pretty as Ariana Grande...
Everyone is prettier than Ariana Grande
13
Lab Rats

Lab Rats, also known as Lab Rats: Bionic Island for the fourth season, is an American television sitcom that premiered on February 27, 2012, on Disney XD, and aired through February 3, 2016. The series was created by Chris Peterson and Bryan Moore and produced by It's a Laugh Productions for Disney ...read more.
I think this show is really funny! Adam and Chase 4 some reason crack me up=p Ill give you Bree is kinda boring but still, GO LABRATS!
This show ain't too shabby at all, and I like it. Chase's a great guy, Bree is hot and Adam cranks me up. Leo, meh not even on my favorite list.
Chase and Bree should be together since they aren't REALLY siblings. It wouldn't be weird.
I Love Lab Rats! It is so cool! I wish I had what Chase had, Super-Smarts and molecular conesis. That would be so cool!
14
Hannah Montana

Hannah Montana, also known as Hannah Montana Forever for the fourth and final season, is an American musical comedy series created by Michael Poryes, Rich Correll, and Barry O'Brien which focused on Miley Stewart, a teenager living a double life as an average schoolgirl by day and a famous recording ...read more.
Why is this not number one?
I love this show and it's one of the only good shows on this list!
I miss the show Hannah Montana I wish it was still around.
I love Hannah Montana! Best I miss the old her!
15
So Random!

So Random! is an American Disney Channel sketch comedy series that premiered on June 5, 2011. It was announced as an independent series after Demi Lovato left the parent series, Sonny with a Chance.
I liked it best as Sonny with a chance. Sonny and Chad were meant for each other! Loved the show so much though.
I love this show... Well I did not watch it yet but I am GOING TO DIE(not literal going to die) I hope I love this better then sonny with a chance
I love so random especially the New Jersey princesses laugh out loud
It is a fantastic show
16
Kickin' It

Kickin' It is an American martial arts-inspired comedy television series that originally aired on Disney XD from June 13, 2011 to March 25, 2015. Created and executive produced by Jim O'Doherty, the series is rated TV-Y7 and follows the karate instructor at an under-performing martial arts academy, ...read more.
Best show ever I love it I am very sad because it close it!
My child loves this show!
My favorite Disney show
Its super good
17
Wander Over Yander
It is a crime that this show was put over the absolute garbage that was Hannah Montana. This show is amazing. It's funny, it has good characters, it has great villains and songs, did these people only watch the intro? Why is this below these god awful sitcoms?
At first I didn't like this show, but it grew on me... And now I honestly love it's silliness and feel good moments, and my kids just adore it.
Oh shut up, 5 people aren't gonna watch it.

Shut up, Shut Up, And Shut.Up.
18
Sonny With a Chance

Sonny with a Chance is an American sitcom created by Steve Marmel which aired for two seasons on Disney Channel from February 8, 2009 to January 2, 2011. The series follows the experiences of teenager Sonny Munroe, portrayed by Demi Lovato, who becomes the newest accepted cast member of her favorite ...read more.
Chad and Sonny were made for each other and the last episode brought me to tears. SPOILER ALERT! Chad and Sonny not ending up together ruined my life. Their last interaction in the series was so sad and perfect but they didn't end up together...
I loved this show because the amazing actor demi lovato was in it and it was fun. But it's sad that she had to leave to go to treatment so random sucks and it's a lot more boring with demi gone.
19
Doraemon

Doraemon is a fictional character in the Japanese manga and anime series of the same name created by Fujiko Fujio, the pen name of writing team Hiroshi Fujimoto and Motoo Abiko.
What! No one like this it is cool show about future gadgets and all, try and watch it guys
I loved and still do. I like the movies the best.
I feel you. This show is awesome!
20
Kick Buttowski: Suburban Daredevil

Kick Buttowski: Suburban Daredevil is an American animated television series created and executive produced by animator Sandro Corsaro, about a young boy named Clarence Francis "Kick" Buttowski, who aspires to become the world's greatest daredevil.
21
My Babysitter's A Vampire

My Babysitter's a Vampire was a Canadian comedy horror television movie starring Vanessa Morgan and Matthew Knight.
I really liked this show because it was never boring and I was very sad when they didn't have any more new episodes.
I love this series, I always watch it at night and it's would scare me. I used to watch this every night with my bro but he grew out of it. still It
Why is this show on the list? It's not a good show, it's just a retarded live-action show from TELETOON in Canada.
It is so great
22
Randy Cunningham: 9th Grade Ninja

Randy Cunningham: 9th Grade Ninja is a Disney XD show created by Jed Ellinoff and Scott Thomas and produced by Titmouse Inc. The characters were designed by Jhonen Vasquez, a creator from a Nickelodeon show, Invader Zim . ...read more.
BAdd New Item