Best Playhouse Disney Shows
The Top Ten
1
The Book of Pooh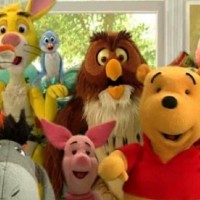 The Book of Pooh is an American children's television series that aired on Disney Channel. It is the third television series to feature the characters from the Disney franchise.
Such a shame that it was cancelled.
I prefer this and new adventures of Winnie the Pooh then my friends Tigger and pooh
2
Stanley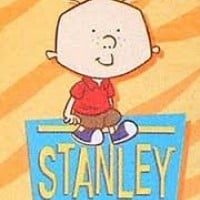 I used to watch it. I can't remember it all that much, but from what I have seen, it was pretty good.
This show is good
3
My Friends Tigger & Pooh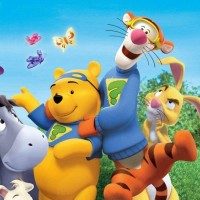 My Friends Tigger & Pooh is an American computer-animated children's television series inspired by A. A. Milne's Winnie-the-Pooh. It was the second Playhouse Disney series to feature Winnie the Pooh.
Acceptable substitute for Bear in the Big Blue House. Still nowhere near as good but it is still better than today's shows.
I had a little plastic cup from this show, I remembered it the other day after watching a 'guess the playhouse Disney show'
I miss Playhouse Disney and I remember watching this show when I was a toddler.It was awesome.Other Playhouse Disney shows were great too.I hate Disney Junior and I wish that channel was gone.I really want Playhouse Disney back.
4
Bear In the Big Blue House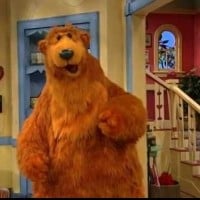 Bear in the Big Blue House was a preschool variety show which was the most famous, popular, and fondly-remembered Playhouse Disney show, produced by the Jim Henson Company. The host, the titular Bear (Noel MacNeal) used his gentle charm and mannerisms to communicate with his audience of children. Topics centered on nearly every conceivable matter of concern to children, ranging from cooperation, telling... read more
I think this was more my sisters era but it was still on TV when I was a kid. I LOVED it. Shadow was my favourite character. Where oh where oh where is shadow? And I really liked the moon too. My nan had a toy of bear. I loved it a lot!
This was a show that I grew up with when I was little and I think it's the most memorable show from Playhouse Disney. I think it deserves to be number 1 because it's way better than Barney!
To this day I always laugh whenever he dances on the theme song. I totally forgot about that!
5
Rollie Pollie Ollie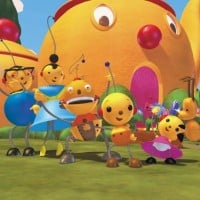 Rolie Polie Olie is a computer-animated children's television series produced by Nelvana and created by William Joyce.
This show was adorable and the whole 40's vibe to it was spectacular!
Rollie pollie yes?
6
Madeline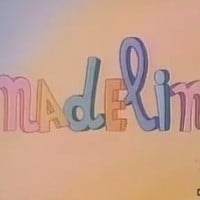 Madeline is a television series produced by DIC Entertainment, L.P., part of the Madeline media franchise. It began as a series of television specials, and then was continued as various seasons of the TV show.
Hey that's my actual name. The show looks cute from what I have seen. So hopefully that's good.
My childhood in one word
7
PB&J Otter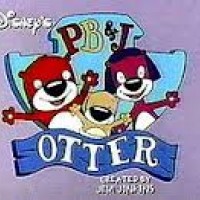 8
Jungle Junction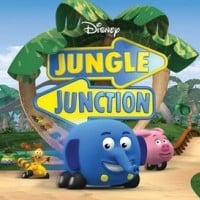 Didn't really watch this only watched it if there was nothing else on. Remember that I hated the pig that was all
9
The Wiggles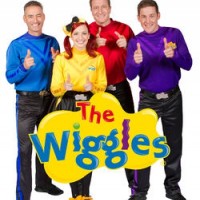 The Wiggles are an Australian children's music group formed in Sydney, New South Wales, in 1991. The current members of the group are Anthony Field, Lachlan Gillespie, Simon Pryce, and Emma Watkins.
I remember this show. I used to be a huge fan of them, before they broke up.
10 The Little Mermaid (TV Series)
The Contenders
11
Little Einsteins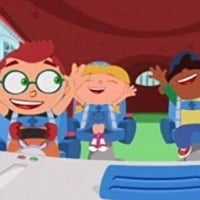 Little Einsteins is an American animated children's television series on Playhouse Disney. The educational preschool series was developed for television by Douglas Wood who created the concept and characters, and a subsequent team headed by Emmy Award-winning director Aidan Abril and JoJo's Circus co-creator Eric Weiner, and produced by Curious Pictures and The Baby Einstein Company.
My nostalgia in one
Love this show
12 Out of the Box
13
JoJo's Circus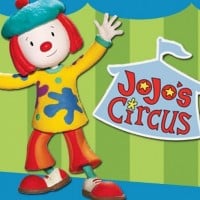 This was one of my favorite shows when I was 5 years old and I even remember watching it on TV before I went to see the doctor that day.
This show was super cute and the animation was very pleasing to little me!
The best show ever
14
Mickey Mouse Clubhouse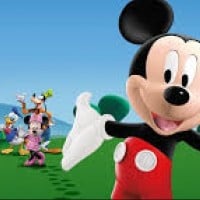 Mickey Mouse Clubhouse is an American computer-animated interactive children's television series which aired from May 5, 2006, to November 6, 2016. The series, Disney Television Animation's first computer animated series, is aimed at preschoolers.
This was absolutely my most favorite show when I was little! I watched it nonstop and would pick it over any other show.
15
Bunnytown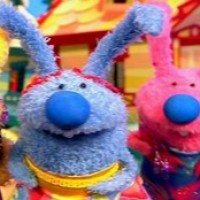 16
The Koala Brothers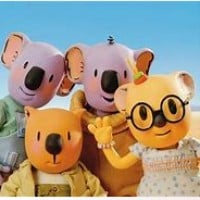 17
The New Adventures of Winnie the Pooh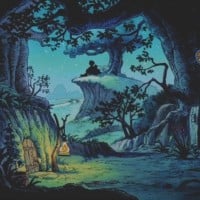 The New Adventures of Winnie the Pooh is an American Saturday morning original animated television series produced by Walt Disney Television that ran from January 17, 1988 to October 26, 1991.
Go to The New Adventures of Winnie the Pooh site for Kids!
18
PJ Masks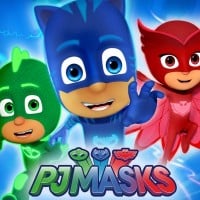 PJ Masks is an animated children's television series produced by Entertainment One, Frog Box, and TeamTO.
19
Handy Manny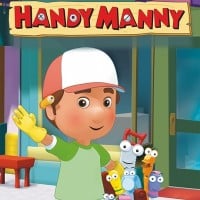 Handy Manny is a CGI-animated children's television series that premiered at the ArcLight Cinema in Hollywood, California on Saturday, August 26, 2006.
20
Emma's Theatre
I used to love it when I was a toddler, but now I hate this and it aired on Baraem now!
It used to air on Playhouse Disney when I was little.
These toddlers loved this show!
21
Johnny and the Sprites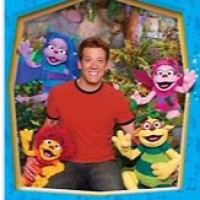 Wait, this show was actually real and wasn't a weird dream that 5 year old me had?
Johnny and the satanic lost souls burning in hell!
22
My Friend Rabbit
I haven't seen this on PHD/DJ, but I heard and seen the show on Qubo with the same name, and I think it's a great adaptation to a book.
23 The Hive
24 Les Vacances de Piwi! (English Dub)
25 Bouge Avec Mimik! (English Dub)
PSearch List