Top 10 Drag Queens from Australia to Be In the 1st Australian Series of Drag Race
The Top Ten
1
Martini Ice
This Queen is camp as tits on a bull and owns her craft... Not to mention nominated for Entertainer of the Year again this year for Queens Ball... Oh and my date for the night - Jrt85
Martini is an extremely unique talent, her ability to captivate an audience is mesmerizing. she is the best
What amazing talent and funny that is a under statement
Always smiling and making everyone around her smile/laugh! Never a dull moment
24 Comments
2
Abril Latrene
Serving Face, all two of them that is!, Abril is an Adorable performer who would stir the pot if given the chance.
Very sweet person in real life and her little mermaid look is larger than life
Amazing performer, quick witted and hilarious
Abril is lovely in person & so funny, a fabulous performer!
6 Comments
3
Art Simone
This one of a kind, quirky entertainer is superbly talented. Highly creative, Art is never one to present without a meaning behind her unique and witty performances.
Amazing performer! So kind and just perfection! One of my biggest drag inspirations!
Unique and very talented... Love the stage...
Quirky, bold, dramatic, attention-grabbing (not attention seeking)
1 Comment
4
Hannah Conda
Incredibly talented, driven and hard working performer. An inspiration to everyone in the community.
Hannah can pull off anything, natural flare for performance. Knows how to pull a good crowd.
Face is always beat for the gods and performances are class acts
Hannah is truly unique and versatile (not just musically ;))
6 Comments
5
Felicity Frockaccino
A truly vivacious performer, with a wit sharper than the wings on her eyeliner. Frockaccino is Fierce, Fantastic and Full of talent.
Fierce and sassy with a wardrobe to die for!
Amazing performance! Very talented! Amazing costumes! Can come up with an costumes from garbage bags to ikea bags!
Funny, talented and the most amazing costumes and presentation and a lovely person too.
12 Comments
6
Charity Steals
Charity Steal look (costume, make up etc) and performances are all well thought out. The music choices are all relevant.
When it comes to talent, you can't go past the variety Miss Steals brings to the table! She should be in this!
A fabulous Personality and a cARING PERSON
Fabulous performer her "Sister Act" number is a must see.
16 Comments
7
Ella VaLay
That ass... ! Dem feathers... ! I hope you've got high ceilings cause this queen is tall... ! I don't know who said she was Minnelli crossed with Monroe but they're totally wrong... She's Sue Sylvester and Tina Faye's cross dressing Las Vegas showgirl love child... ! - Jrt85
Ella is a beautiful person inside & out. She is charismatic, glamorous, has a heart of gold & is willing to give advise to up & coming drag queens. She owns the stage & incorporates everyone in the audience into her acts. Ella VaLay is part Liza Minelli & part Maralyn Monroe rolled into one. Her performances are to be admired & she leaves the audience amazed with her eloquence & performances.
Keeps bringing in the crowd every time she performs excellent performer.
Totally awesome performer love her to bits
2 Comments
8
ShuShu Funtanna
Watched Shu Shu grow and develop. Absolutely gorgeous and amazing!
Very beautiful performer growing with every performance
Amazing, beautiful, practically perfect in every way.
Very talented and beautiful queen
5 Comments
9
Monica Fusions
Monica Fusions Hosts Sunshine Coast Pride every year and does is so talented and is amazing love Love Monica Fusions.
Shes a total slag but in the best possible way
Community minded & down to earth
Very talented, a great host.
3 Comments
10
Philmah Bocks
Talent talent talent - skill, costume maker extraordinaire, fabulously twisted and bloody hilarious! Heart of gold too!
Talent's Galore, Philmah Bocks would be a serious competitor
Amazing costumes and stage presence
Amazing talent. Wonderful look. Star.
2 Comments
The Contenders
11
Vollie Lavont
She is one of the best people on this earth. Male or female. Always so polite and always ready to party! If she doesn't become top drag queen in Aus there will be a protest in her honor!
Always friendly to everyone. She holds herself with pride and absolutely adores what she does. This Queen has big things ahead of her! Vollie to win!
Vollie is a super funny & amazing performer. Off stage she is kind, friendly & very funny... Love watching her perform already know she'll win hands down!
Vollie is an excellent host. Professional and always funny. She knows how to keep a crowds attention that's for sure.
22 Comments
12
Aleesha Leegal
A great honest, kind hearted person! Always willing to help others and has a real talent for drag! Rock on Queen Leegal!
Does her own hair and makeup, makes amazing costumes. Very humble and very talented.
Amazing and talented artist who is devoted to her craft
One of the most talented queens around!
4 Comments
13
Crystal Heart
Crystal heart is an amazing performer and puts an truly amazing show on every month with great girls she deserves to be recognised for all her work
You won't have a show unless you have her on, you will get the great performer that will shake the other girls up
One of the best talents around top performer gives 100% every time a pleasure to watch
Great performer, goes above and beyond for the audience. NEVER seen a bad performance from Crystal!
17 Comments
14
Tara Moore
Awesome performer... However be aware that she underwent a recent name change and now goes by Fallon Angel
Love her great on stage and just a great person all round
15 Lexi Paige
16
Mya Fantasy
Inked up Drag Queen! ❤️
17
Chinta Woo-Allcock
A wonderful performer with great stage presence and full of personality. She lights up the stage with her exotic glamour, unique charisma, verve and talent.
No drag has more class and sass than Chinta. She's has persona, charisma which many queens don't. She'd be amazing for the show.
Amazing person and just as awesome on stage, a wonderfully talented lady
Chinta deserves to be in the show because she represents the minority queens! You go girl!
14 Comments
18
Holly Spirit
Fish, Fierce, Fish, Fish, Fabulous, Fish, Fish
Amazing make up and costumes
If Courtney act and kataya had a baby holly spirit would be that kid
19 Miss Synthetic
20
Pollyfilla
Great fun, talented personality
Such a sweetheart and awesome to work with!
I've seen her grow from a little Princess into a blowing Queen
Very funny and a great entertainer
4 Comments
21
Sasha Trajik-Mole
An amazing drag Queen with a lot of talent and imagination. wouldn't be a drag race if Sasha wasn't there
Sasha' literally excretes personality, she will always turn the party!
What ever the song genre might be, Sasha will always TURN IT OUT!
Love the attitude that goes behind every performance
2 Comments
22
Vanity Faire
Very talented and fantastic
23
Nova China
Very attractive girl with no-va-gina.. Lipsincs to perfection
24 Tara Raboomdeay
25
Isis Avis Loren
Isis is perfection. Kind, generous, classy and sassy! A true sister and a great entertainer
BIGGEST UP AND COMING QUEEN IN MELBOURNE
26 Bunnie Deane
27
Christina Andrews
Flawless Fierce Diva- works the stage and is super nice, AMAZING performer
Too good for RuPaul.
Amazing, dynamic performer with amazing lipsync ability. Extremely popular and versatile, wicked sense of humour.
Fishy as and sooo talented
1 Comment
28
Crystal Dior
Gorgeous and talented! Crystal Dior is such a fantastic performer and so glam.
Such a talent. Great mover to
Amazing Performer and a great friend xx
29
Kandii Rhinestone
A queen to watch! Fierce and full of life! Watch out Drag.net!
Incredible performer, absolutely full of life, best personality, love Kandii to bits!
Great performer very classy lady with great style
Gorgeous girl with talent, personality and fierceness to boot!
3 Comments
30
Anita Mandinite
Creative, over the top. Comedy QUEEN!
Creative queen from Newcastle
31 Tora Hymen
32
Amena Jay Alura
Classic yet innovative!
Absolutely classy and beautiful, a heart of gold and talent for days. Melbourne's darling
33
Mandy Moobs
What every good night needs
Always is up for some rum, can run up a kaftan in record time and can make the audience feel all warm inside with her one of a kind laugh
Incredibly talented and versatile performer. Love watching her every time she's on stage!
She is crafty as she is talented! Gorgeous performer that's always so pleasant to be around
6 Comments
34
Karen From Finance
Australia's national treasure.
35
Amelia Mole
Absolutely talented and by golly gosh - what a performer! Kind, caring and beautiful. #ache
Amazingly talented and oh so beautiful! Such a sweet personality as well! Vote Amelia!
An incredible drag queen. So caring
Hottest queen out there by far!
1 Comment
36
Marsha Mel Low
Asian bombshell down under
37 Lucy Flawless
38 Lulu Boutin
39
Tina Bikki
Tina for drag race! We are here for you girl!
The Mutt Queen. What a deity.
The Queen of camp
She has got the whole package... stage presence, amazing shows, a massive gay and even bigger straight following, she is awesome with people and most of all she is the queen of all queens
1 Comment
40
Amber Dextrous
Who doesn't love a queen with a couch for an arse? Funny, gorgeous, talented queen. Oh, and her Call Me Maybe is legendary.
Still the best in Newcastle, by far.
Newcastle's finest by far
41
Bebe Gunn
No one puts Bebe in the corner
42
Courtney Act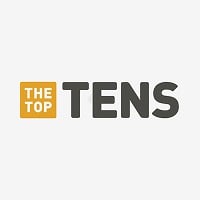 43 Rhubarb Rouge
44
Pashion
An amazing person, and performer
One of the best in the Bizz! Get on it!
So very talened and such a creative... Performer... She would shine on this Show ♡
45
Ivyy Monroe
Such a beauitful and talented soul
46
Amanda Rose
This queen is new to the scene. She is an amazing Dancer and beautiful person
47
Hollie Graffix
A great look, performer and personality who rose super quickly, an Adelaide star x
Love this bitch! X - drifter
48
Donna Perignon
Seasoned Professional, goes well with Champagne!
Amazing and talented queen, beautiful person in RL
49
Venus Amoré
Amazingly talented and humble Adelaide queen with a stunning look every time she is out! Lovely individual!
Adelaide Drag Queen of the year 2014
50 Berri Juicy
PSearch List
Related Lists

Best Drag Queens From RuPaul's Drag Race

Best Drag Queens from RuPaul's Drag Race Season 4

Best Drag Queens from RuPaul's Drag Race Season 7
Top Ten Fishiest Queens From RuPaul's Drag Race
List Stats
600 votes
82 listings
4 years, 173 days old

Top Remixes (4)
1. Crystal Heart
2. ShuShu Funtanna
3. Sasha Trajik-Mole
Plumbac
1. Charity Steals
2. Abril Latrene
3. Chinta Woo-Allcock
piantoenail
1. Martini Ice
2. Monica Fusions
3. Ella VaLay
Jrt85
View All 4
Error Reporting
See a factual error in these listings? Report it
here
.