Top 10 Most Anticipated Games on the 2020 NFL Schedule
The 2020 NFL schedule has been revealed. As we approach the summer and fall months all we can do is hope these games are actually played. Right now the COVID 19 Pandemic is still an issue but hopefully it will be resolved by September.

The Top Ten

1 Baltimore Ravens vs Kansas City Chiefs, Week 3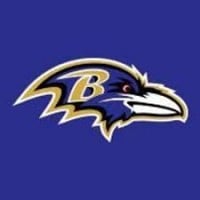 This matchup stands out as both teams are among the best in the league right now and Mahomes and Jackson are the last two MVP Winners. These two teams have met before with KC winning both times. Now the defending Super Bowl Champions are on the road at Baltimore for what should be a crazy atmosphere and a lot like the Chiefs and Rams game a few years ago
This matchup will be a must watch thriller.
2
New Orleans Saints vs Kansas City Chiefs, Week 15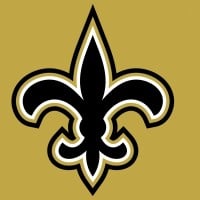 Possible Super Bowl matchup late in the season.
A matchup in the big easy with two of the elite Quarterbacks in the league Brees and Mahomes not to mention explosive offenses and late in the season this has potential to be a total war and possible Super Bowl preview. Bring out the popcorn
3
New Orleans Saints vs Tampa Bay Buccaneers, Week 1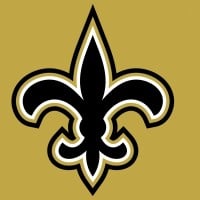 Normally I wouldn't think much of the Saints and Bucs rivalry but enter Tom Brady. Now things are interesting. Two future Hall of Fame caliber quarterbacks clash as division rivals. Brady vs Brees has potential to bring chaos.
4
Tampa Bay Buccaneers vs Kansas City Chiefs, Week 12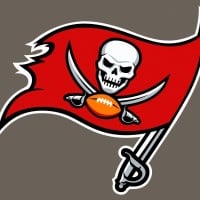 Brady meets Mahomes in Tampa and they have put on some crazy games including the 2018 AFC championship game in which we do not speak of. Now Brady has a change of scenery and conference two teams with a lot of hype going into 2020 and relatively late in the season this will be good
5
Kansas City Chiefs vs Houston Texans, Week 1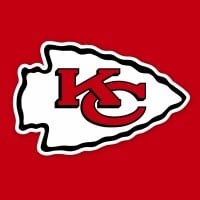 Well we have an interesting opening game between two teams who met in the playoffs last year and do I need to remind you how that one turned out? How about 24-0 only to lose via blowout and combine that with the fact KC won the Super Bowl meaning this is the banner reveal and the infamous atmosphere of Arrowhead on top of that and you have a recipe for well this is awkward. Yeah I'm sure the Texans will be salty about letting KC off the hook. They will have a shot at revenge at least and Watson vs Mahomes is always a good one
With Hopkins out if Texas, this might not be as fun. MaHolmes against Watson should be entertaining (see what I did there).
6
Tampa Bay Buccaneers vs Green Bay Packers, Week 6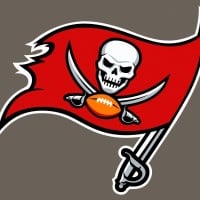 The biggest storyline here is Brady vs Rodgers. Two future Hall of Fame Quarterbacks who always manage to deliver when they face each other. These two teams look evenly matched and this will be a showdown but if it wasn't for Brady this would be one that would be overlooked
7
San Francisco 49ers vs Buffalo Bills, Week 13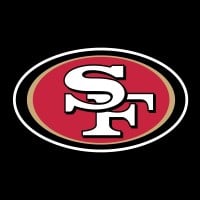 A bit of an underrated game between two young up and coming teams. Both well rounded and they match up well honestly l. Should be an interesting game this one could go either way I'd keep my eyes on both teams
Two young teams with good defenses. Should be fun.
8
Baltimore Ravens vs Tennessee Titans, Week 11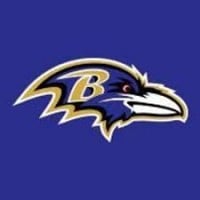 Continuing the trend of a team that has a chance at revenge with this game before last year's playoffs I'd have looked past this game but Tennessee didn't just beat Baltimore they humiliated them on their home soil. Now they meet again and Baltimore will look to
avenge that loss. I'm sure the fanbase will be salty as well after a brutal loss
After the Ravens were shockingly beat by the Titans, the Ravens will be out for revenge.
9
New Orleans Saints vs Minnesota Vikings, Week 16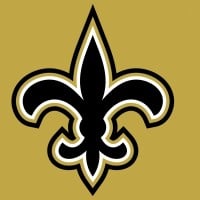 Well well another team with a chance for revenge these two teams will meet on a rare Christmas game. This should be a fun game as things always go down to the wire when these two play. And again it's ON CHRISTMAS DAY! Yes please
Should be a thriller. I'm a fan of both teams though.
10
Las Vegas Raiders vs New Orleans Saints, Week 2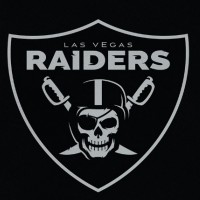 The Raiders begin a new era in Vegas in a showdown with the Saints. Should be fun considering the weapons Oakla... Er uh Vegas has. Not to mention the fanbase is sure to be loud in the new stadium
The Contenders
11
New Orleans Saints vs Green Bay Packers, Week 3
This will be a great Sunday Night showdown between two quarterbacks who are destined for the Hall of Fame. This could be a shootout.
12 Tennessee Titans vs Minnesota Vikings, Week 3
13 Dallas Cowboys vs Baltimore Ravens, Week 13
14 Philadelphia Eagles Vs San Francisco 49ers, Week 4
15 Detroit Lions vs Arizona Cardinals, Week 3
16 Tennessee Titans Vs Denver Broncos, Week 1
BAdd New Item