Best Cincinnati Bengals Players Going Into the 2020 Season
The Bengals are coming off a pretty bad season last year. Which led to them landing Joe Burrow in the draft. I don't have high expectations for this team unless Joe Burrow happens to be the next Pat Mahomes. Even then this is a team that has some decent pieces or some with potential but there's still a lot of holes in this roster.

The Top Ten

1 Joe Mixon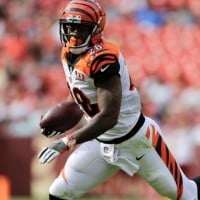 One of the best running backs in the entire division this guy can be lethal he's had over 1,000 yards the past few years definitely keep your eyes on him. Not exactly the most explosive guy on offense but he can burn defenses for some smaller gains
2
Joe Burrow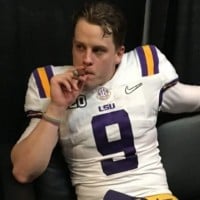 Surprised he isn't #1? Joe Burrow was an electrifying player at LSU Last year and the Bengals picked him first overall in the draft for a reason. Here's the thing we haven't seen him play an NFL down yet. Successful quarterbacks in college don't always work out in the NFL. I am pretty optimistic for him Being a decent QB but I can't rank him #1 until we've seen him play
3
Carlos Dunlap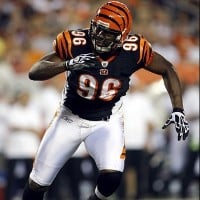 Carlos Dunlap is an American football defensive end for the Cincinnati Bengals of the National Football League.
He actually had one of his best seasons last year believe it or not 63 tackles and 9 sacks not too shabby. He's a veteran player but he's proved that he still has it. We'll see if that trend continues or if it's a fluke
4
Geno Atkins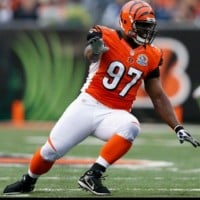 He's been a beast for them with 40+ tackles the past few years as well as 10 sacks in 2 of the last 3 seasons although he only had 4.5 sacks last year he could definitely rebound and still be a force for Cincy. Maybe he could be like Dunlap and have a career season?
5
Tyler Boyd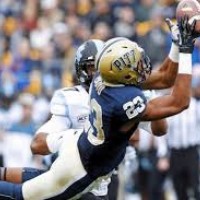 6
Shawn Williams
To me he's their best safety he is arguably one of the best in the entire AFC North and these last 2 years he's been fairly productive on the field definitely had some improvements over his early seasons
7
Tee Higgins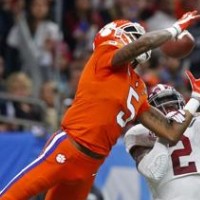 Here we have the Bengals newest game Offensive weapon a dangerous threat and raw talent out of Clemson he has potential to thrive. Made noticeable strides from Freshman to Junior year could translate well
8
A.J. Green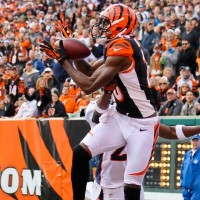 Adriel Jeremiah Green also known by many being called A.J Green to shorten his first name. He was drafted 4th overall in 2011 draft by the Cincinnati Bengals.
Yeah he's injured and missed all of the 2019 season but assuming he comes back he is still a dangerous weapon. He's a veteran talent that Joe Burrow could develop with. When healthy Green is dangerous
9
John Ross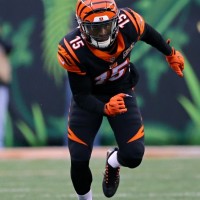 He had a rough go his rookie season with almost nothing recorded at all. Then he had a fair sophomore season and last year he was a little better. This is a guy who could maybe have a breakout 4th year now with experience under his belt and a young QB with promising upside
10
Jessie Bates III
He's arguably still a developing player but he does show promise as a safety. Had 3 interceptions last year and with very similar numbers to his rookie season he could be pretty consistent
The Contenders
11 Jonah Williams
12 Vonn Bell
13 D.J. Reader
14 Alex Erickson
15 Carl Lawson
16 Sam Hubbard
BAdd New Item