Top Ten Best Green Bay Packers Players of Week 12, 2022
The Top Ten
1
Keisean Nixon
Do the Packers finally have a good returner? No seriously, Nixon might be our best returner since Micah Hyde. Sure, that might be an exaggeration, but Nixon flashed undeniable ability in this game. He had TWO kick returns of over 50 yards, and nearly broke away for a touchdown on the second one. He's fast, follows the blockers, and secures the ball. I really want to see him take a kick for a touchdown. The Packers haven't had one since Randall Cobb did it in 2011.
2
Christian Watson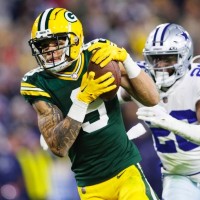 If you had told me a month ago that Christian Watson would lead rookie receivers in touchdown catches, I would have laughed. But Watson has gone crazy the last three games. In this game, he had 4 catches for 110 yards. His highlight play was on a slant from Jordan Love that he took 63 yards to the house. That play really showcased his blazing speed. This dude is just so talented and I can't help but be excited to see him and Romeo Doubs on the field at the same time.
3
Jordan Love
Love only played two drives, but I can't help but think about just how good he looked. For the first time, Love didn't look the least bit nervous heading onto the field. He was poised in the pocket, and made so many good decisions. His throws looked beautiful, almost Aaron Rodgers-like. He looks very different from the player that made his first career start at Arrowhead Stadium a year ago. I want to see more of Love in the last stretch of what is basically a lost season.
4
Justin Hollins
The new addition from the Rams had himself a nice welcome party for the Packers. Hollins tallied 2 tackles for loss and a sack. It was a good start for him.
5
Kingsley Enagbare
The rookie edge rusher has really been showing up all season. In a game where the defense was absolutely abysmal, Enagbare came away with 7 tackles and a pass defense. He was one of the few decent players on defense.
6
A.J. Dillon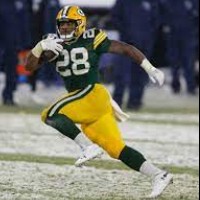 Dillon led the team in rushing with 64 yards, and rushed for his first touchdown since Week 1.
7
Aaron Jones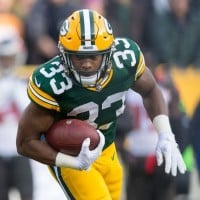 Jones wasn't a huge factor on the ground, but caught a beautiful touchdown in the second quarter.
8
Rudy Ford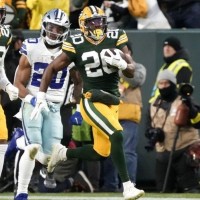 Ford had 9 tackles, and forced a fumble on A.J. Brown that was almost returned for a touchdown by Quay Walker.
9
Randall Cobb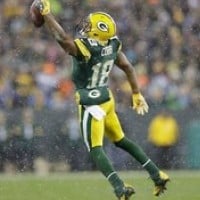 Randall Ladonald Cobb II is an American football wide receiver for the Houston Texans of the National Football League.
Cobb scored his first touchdown of the season.
10
Preston Smith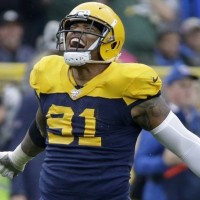 Smith had 6 tackles and half a sack.
BAdd New Item